Last Updated on February 14, 2021 by Katie Barton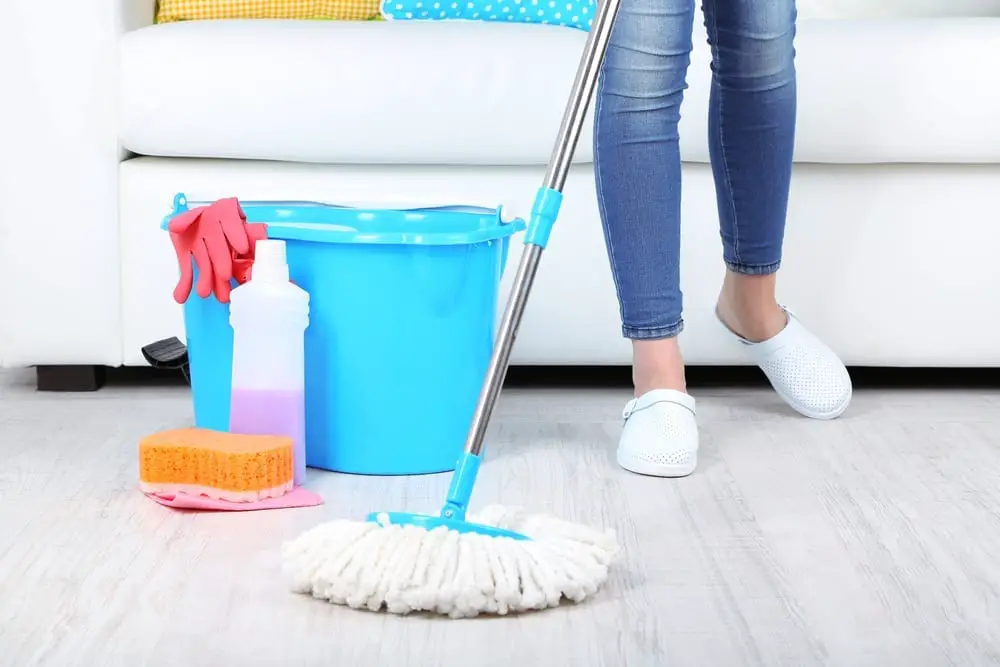 I'll be the first to admit – I was a bit slow when it came to the non-toxic cleaning products trend first because I HATE following trends. And second, because using bleach and Pinesol on everything was just what I did.
And then, a few years ago, I decided to start trying out some of the new non-toxic products slowly, and I found some I really like. Plus, I learned that simple ingredients like vinegar + water actually works BETTER than the previous cleaning products I'd purchased. (Especially for glass.)
I'll be candid, though, I don't exclusively use non-toxic cleaners. I *mostly* use them, but not completely. I still use Tide Laundry Detergent, and I still use bleach for my toilets and occasionally on my garbage disposal.
Why Use "Green" Cleaners?
If you are a skeptic like me, you may be wondering if switching to non-toxic cleaners is worth it. Here are a few reasons I think the answer is YES.
Safer for kids to be around.
Less irritating.
Less home air pollution.
Better for the environment.
10 Best Non-Toxic Cleaners on Amazon
1. All Mrs. Meyers Products
I've got to start with my OG favorite? Mrs. Meyers. I love, love every scent I've ever tried. (Honeysuckle and Mint being my top two faves.) Even scents I normally don't like, such as lavender, smells so good with this brand.
Here are my three Mrs. Meyers favorites:
2. Seventh Generation
Seventh Generation is a super popular non-toxic cleaner. I've tried their multi-surface wipes before and didn't care for the scent, so I've stuck to Mrs. Meyers.
However, I know people who prefer Seventh Generation products (especially wipes), so it deserves to be added to this list.
Here are some popular Seventh Generation non-toxic cleaners on Amazon:
3. Molly Suds (Laundry)
Molly Suds is a trendy non-toxic laundry brand. I've heard rave reviews about their oxygen whitener for keeping white clothes clean and bright.
4. Simple Green
If you're looking for a non-toxic cleaner that will cut through grease and make your countertops shine, it's Simple Green. The smell of this cleaner is pleasant, and the cleaning formula is powerful.
5. Vinegar
Did you know that you can use vinegar to clean almost every surface in your house? And that you can buy vinegar right off of Amazon?
It's true; it can clean your microwave, remove musty smells from your towels and even clean glass. Here's how.
7. PUUR
PUUR cleaners are highly rated on Amazon, but I've yet to try them. According to the reviews, this cleaner has an amazing smell. And best of all, PUUR multi-surface cleaner can be used on ANY surface. They claim that it leaves glass streak-free but will also clean wood, floors, countertops, your phone, and more.
8.  Better Life
Better Life makes cleaners for specific uses. So, if you're worried about using a multi-surface cleaner on your granite or wood surfaces, you can find a non-toxic specialty cleaner through Better Life.
Here are a few of their options:
9. J.R. Watkins
J.R. Watkins is mostly known for its line of body care products. They sell body wash, hand soap, and lotion. They also have a few cleaning products available.
Here's the J.R. Watkins cleaner you can find on Amazon:
10. Eco Me
Eco, Me has an extensive range of cleaning products that come in various scents and seem reasonably priced. I've yet to try these products, but I just added their toilet bowl cleaner to my cart to test it out!
Here are a few products that caught my eye:
There are Many Non-Toxic Cleaners on Amazon
If you want to start making the transition to safer cleaners, you can find plenty of options on Amazon. If there's a cleaner you regularly use that I haven't listed, please let me know!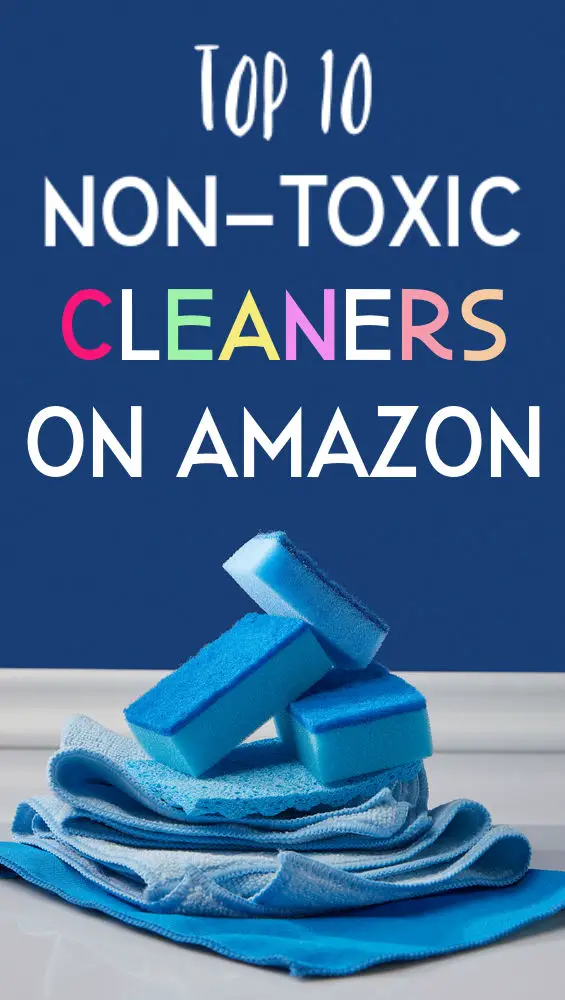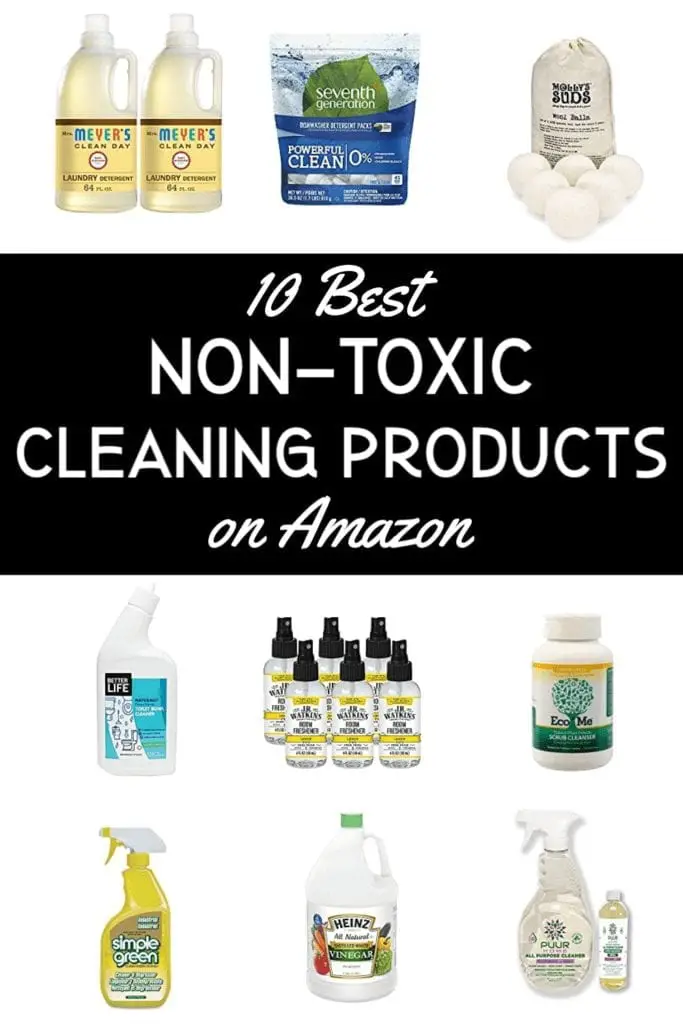 Katie Barton is the owner of Cabin Lane. She's also a home improvement writer for Bob Vila and Homedit. Her cleaning and organizing advice has been featured on Realtor.com, Yahoo News, GoBankingRates, and more. In her spare time, you can find her with a paintbrush in hand, searching for her next project.