Last Updated on February 15, 2021 by Katie Barton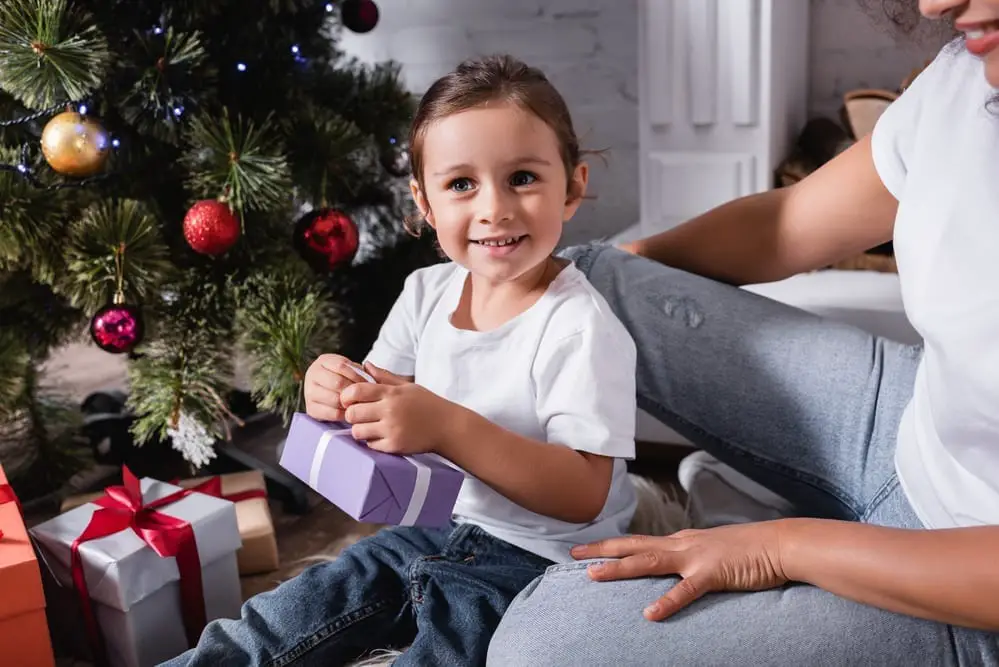 So – you've been working hard to clean up and declutter your home, and you'd like to keep it that way.
But what do you do about toddler gifts?
After all, toddlers can act as giant toy magnets, especially from family and friends.
Luckily, it is still possible to give a toddler memorable gifts that won't clutter up the house.
Here are the best clutter-free gift ideas for toddlers and preschoolers. (Share some of these ideas with family members if you're trying to have a low-clutter Christmas this year!)
1. Toothbrush and Toothpaste Set
Toddlers and preschoolers (and even big kids, too) love a special toothbrush and toothpaste set.
My 3-year-old was gifted a Baby Shark toothbrush set months ago, and it has made her look forward to brushing her teeth every day.
Here are some great options on Amazon:
2. ABC Mouse Subscription
This year, due to the pandemic, I chose to homeschool my two oldest children. My three year old also wanted to do "schoolwork," so I bit the bullet and got an ABC Mouse subscription, and…she loves it!
If you're looking for an educational resource for your toddler or preschooler, I can highly recommend this app.
3. Pajamas
Pajamas are a great gift for all ages, but for toddlers and preschoolers, a good pair of pajamas can get them to actually look forward to going to bed.
4. Days of the Week Socks and Underwear
You can spice up the usual socks and underwear gift by giving days of the week options. Toddlers can look forward to finding their pairs of socks and underwear for that day.
Here are some cute options on Amazon:
5. Favorite Character Sheet Set
Like many things, toddlers can be rough on their sheets, especially if they're potty training. A cute sheet set with their favorite animal or character can give them a nice place to lay down and help them look forward to bedtime.
Here are some cute options on Amazon:
6. Cute Bath Towel
Bath towels are an unexpected gift that is completely clutter-free, practical, and an item a toddler or preschooler can get excited about.
Here are some cute options:
7. Event Tickets
Last Christmas, my sister in law purchased our family tickets for Paw Patrol Live since it's my youngest daughter's favorite show. Due to COVID, it's unfortunately been postponed, but we're still excited to go.
Event tickets are a great gift since they can lead to a lasting memory.
8. Zoo/Aquarium Membership or Tickets
A Zoo or Aquarium trip is a great activity to look forward to for kids (and adults!) of all ages.
9. A Sleepover with You
If you are an aunt, uncle, grandma, or grandpa reading this, do you know what your toddler would probably like? Spending time with you!
A sleepover or fun day of baking or playing outside is an * excellent* clutter-free gift you can give.
10. Cookie Making Supplies
I've never met a young kid that didn't like decorating cookies. A basket with cookie mix, icing, and sprinkles will be a hit.
(I ran this list by my three year old and this was the one she was most excited about – along with a JoJo Siwa cup…?)
11. College Savings Contribution
Ok, so this one isn't going to have your toddler jumping up and down, not right now anyway. But, this is an excellent gift. It's 100% clutter-free and can actually benefit your toddler's future.
12. Bath Crayons
If you're looking for a fun gift, I recommend bath crayons. They get used up, so they don't contribute to piling clutter, and they're super fun for little ones.
13. Shoes
Toddlers outgrow shoes quickly, so a new pair of shoes is always welcome. Bonus points if you can find ones with their favorite characters or sparkly ones for little princesses.
14. Winter Gloves
Winter gloves are a fun and practical gift. You can also look for scarves and hats to go with the gloves or mittens.
15. A Month of Gymnastics or Dance Classes
Gymnastics day is my three-year-old's favorite day of the week, which is why I think a month's worth of classes should make it to the list of best clutter-free gift ideas for toddlers.
For reference, a month of gymnastic classes for my toddler (1 30min. class per week) is $27 for a month.
16. Favorite Character Shampoo
Shampoo with characters on it is always a hit among toddlers and make bath time more fun.
Here are some cute toddler shampoos on Amazon:
17. A New "Big Kid" Cup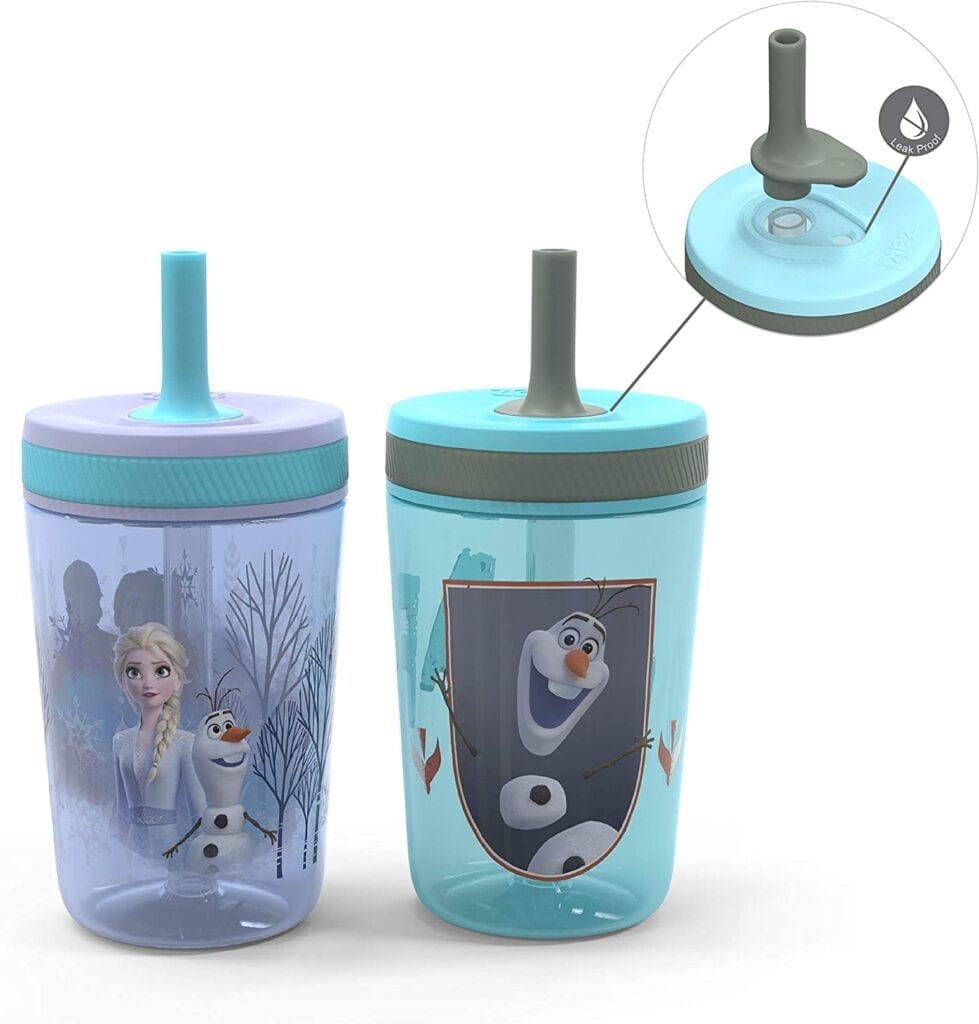 If you have an independent toddler, a big kid cup is a great gift. As a parent, I prefer the type with straws.
Here are some good options:
There are Lots of Clutter-Free Gift Ideas for Toddlers
When it comes to clutter-free gift ideas for toddlers, there are many options! Don't think that giving toys is the only way to make a toddler happy. Use your creativity, and you'll find plenty of practical gifts a toddler will be excited to receive.
Katie Barton is the owner of Cabin Lane. She's also a home improvement writer for Bob Vila and Homedit. Her cleaning and organizing advice has been featured on Realtor.com, Yahoo News, GoBankingRates, and more. In her spare time, you can find her with a paintbrush in hand, searching for her next project.