Storing socks can be a pain – especially if you have several varieties and are short on storage.
If you're sick of hunting down socks each morning, try these sock organization ideas that work for small and large spaces. We'll also give you some insight into how many pairs of socks you should own.
The Best Sock Organization Ideas
Invest in a Sock Drawer Organizer (or Make Your Own)
Use sock drawer organizers to organize your socks according to size, color, or style. Simply slide the organizer into the sock drawer and place each sock section inside. These work well for organizing teenagers' sock-filled drawers or separating different varieties, like athletic socks, dress socks, casual socks, etc.
Store Socks inside a Basket or Container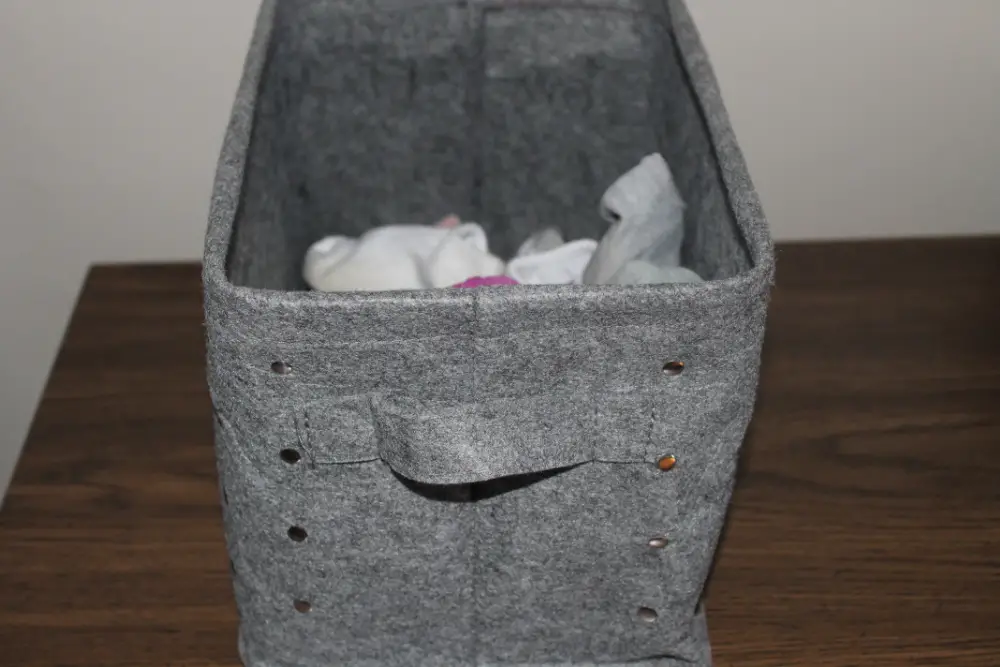 If you don't have drawers, using a basket or container is a great sock organization solution. This method works well if you don't fold your socks but want to throw them all into a basket easily. (I use this method for my five-year-old. Her socks are small and hard to fold, so I just toss them all into a basket I sit on the dresser. I do something similar for her t-shirt organization, too.)
If you like to stay organized, you can even place a sock organizer into the basket to keep different types of socks in their own section.
Use an Over the Door Shoe Organizer
While not the most conventional option, an over-the-door shoe organizer can double as sock storage if you're short on space. You can roll up socks and place 3-4 pairs in each cubby.
Use a Smaller Set of Plastic Drawers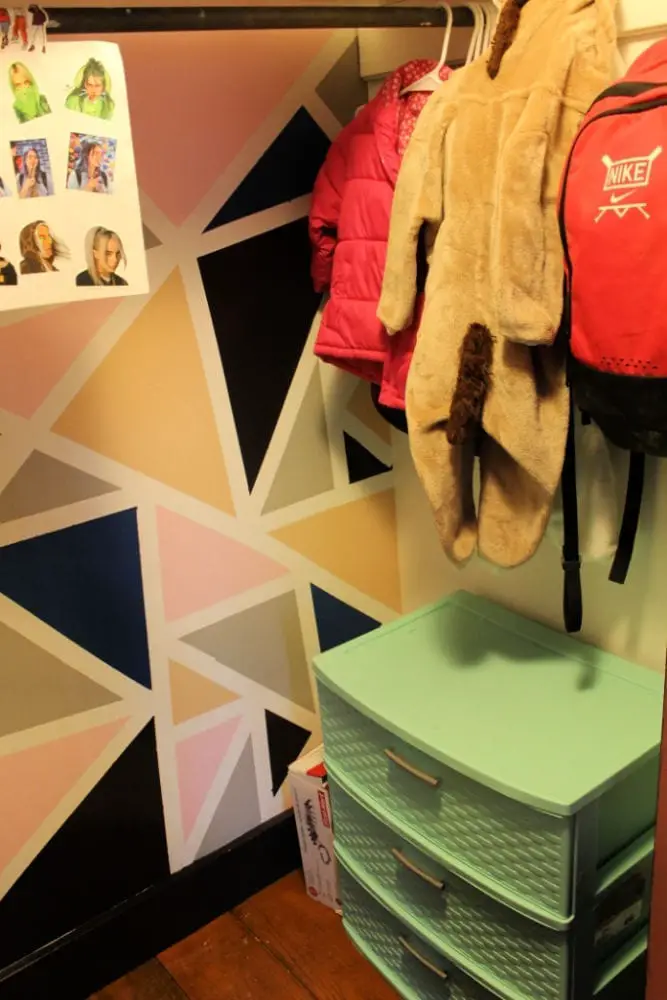 Small plastic drawers are easier to fit into small spaces than a standard dresser and can provide storage for socks, underwear, and other miscellaneous items. I use these Sterilite brand drawers for my daughter's room, and they work well.
Store Extra or Out of Season Socks in a Vacuum Seal Bag
If you don't wear all your socks all year long, store the extra in a vacuum seal bag. For instance, if you have a massive collection of Christmas socks, seal them up and place them on a closet shelf so they aren't taking up space in your drawers.
How to Fold Socks
There are three main techniques used to fold socks: rolling, stacking, and bundling. 
Rolling allows you to create a compact bundle of socks that is easy to store and access when needed. Stacking entails folding each sock in half and placing them on top of each other for maximum storage space efficiency. Bundling is a method whereby one sock is tucked into the other for an even more compact storage solution. You can also opt not to fold your socks and throw them all in a basket. 
Watch the YouTube video below for different sock folding techniques to decide which works best for your storage space.
How Many Pairs of Socks Should I Own?
The average person should own 5-10 pairs of socks, but several factors influence this. For example, if you wear dress socks to work, casual socks on the weekend, and athletic socks to work out, you may need 15 pairs of socks to make it through the week. As a general rule of thumb, if you only do laundry once per week, you need a minimum of seven pairs. If you do laundry more often, you can get by with fewer socks.
Tips for Smart Sock Organization
There are many ways to store socks – with and without drawers. The tips below help make it easier to stay organized.
Buy all of the same types and colors of socks for easy matching. 
Use a different color or type for each family member. (Especially useful if you have kids around the same age who don't want to share socks.)
Put a laundry basket in each bedroom and bathroom so that socks make it to the dirty clothes and don't kick under beds.
Katie Barton is the owner of Cabin Lane. She's also a home improvement writer for Bob Vila and Homedit. Her cleaning and organizing advice has been featured on Realtor.com, Yahoo News, GoBankingRates, and more. In her spare time, you can find her with a paintbrush in hand, searching for her next project.