Last Updated on February 15, 2021 by Katie Barton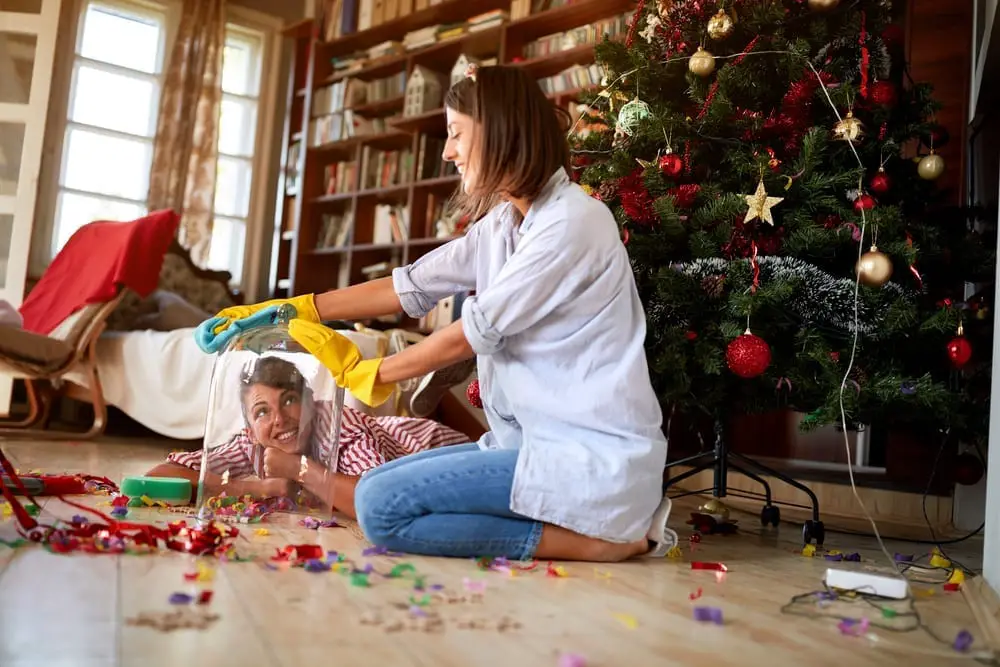 As parents, we can agree, buying gifts for kids can quickly spin out of control. Like, how-did-my-house-become-a-toy-graveyard out of control. 
Especially when you have more than one child, and you're trying to make sure that each kid has the same amount of gifts to open. (Can you relate?)
Before you know it, not only do you have the gifts you intended on buying, but also a lot of random crap that crept into your cart.
While you're feeling good about that huge pile sitting under your tree, you start to worry what in the heck you're going to do with all that stuff once Christmas is over. ( Tip: do major purges before Christmas!)
Here are seven tips to help prevent Christmas clutter from taking over your house. 
Buy Less, but Higher Quality Gifts
This year, for my two older kids, my number one goal has been to buy fewer gifts but higher quality ones. At 10 and 12, my kids are at an age where they can understand that getting a higher quality present means it lasts longer.
Don't Buy Junk so Your Kids Have More To Open
One of my biggest hang-ups in the past was buying a bunch of junky toys so that my kids had lots to open. By doing this at a young age, I had set my kids up to expect a mountain of gifts under the tree. (I then had to reset their expectations.)
Avoid purchasing junk that's going to clutter your house for the sake of having more for your kids to open. Because, in the end, no matter how many gifts a young child has, they still look forward to opening more.?
Set realistic expectations now so that your child knows what's coming and you're not tempted to buy gifts for the sake of buying gifts.
Try the Want, Need, Wear, Read Rule
If you need some fast and hard guidelines, try the want, need, wear, read rule.
You'll buy one item they want, one thing they need, an outfit and a book.
Set a Budget Per Kid and Track it
This is my personal rule. Each kid gets a specific amount of money spent on them, and I track it in a spreadsheet. When the money's gone, it's gone.
I spend $200 each on my older daughters, aiming for high-quality items that will be useful for months to come. The budget for my 3-year-old is $100. This is because the items she wants are less expensive, and I don't want to junk up my house with a ton of toys.
Stick to Clutter Free Gifts
If you're sick of dealing with tons of toy clutter after Christmas, consider getting some of these clutter-free gifts instead. This doesn't mean you have to buy zero toys, but you can greatly reduce the Christmas clutter chaos by being intentional with what you buy.
Have your Kids get Rid of One Old Item for Every New Item
If you're in the midst of dealing with after-Christmas clutter, have your kids get rid of one of their old, similar items for every new gift they received. You can then donate all of the old items that are in good condition.
Have Your Kids Lead a Toy Purge
The best way to get kids to part with old toys is to let them lead the way. This is an incredibly effective strategy for kids who've been resistant to parting with their belongings in the past.
"Have your kid be the "leader.? They can walk you through his/her room and toys, showing you the items that he no longer wants, uses, or plays with.?
Have an Intentional Christmas
Make it an aim this year to focus on doing rather than buying. Make cookies, watch movies, do crafts and show your kids that fun doesn't have to mean toys.
You'll make memories, and I PROMISE not having to deal with a gigantic stuff problem after Christmas will feel So stinkin' good.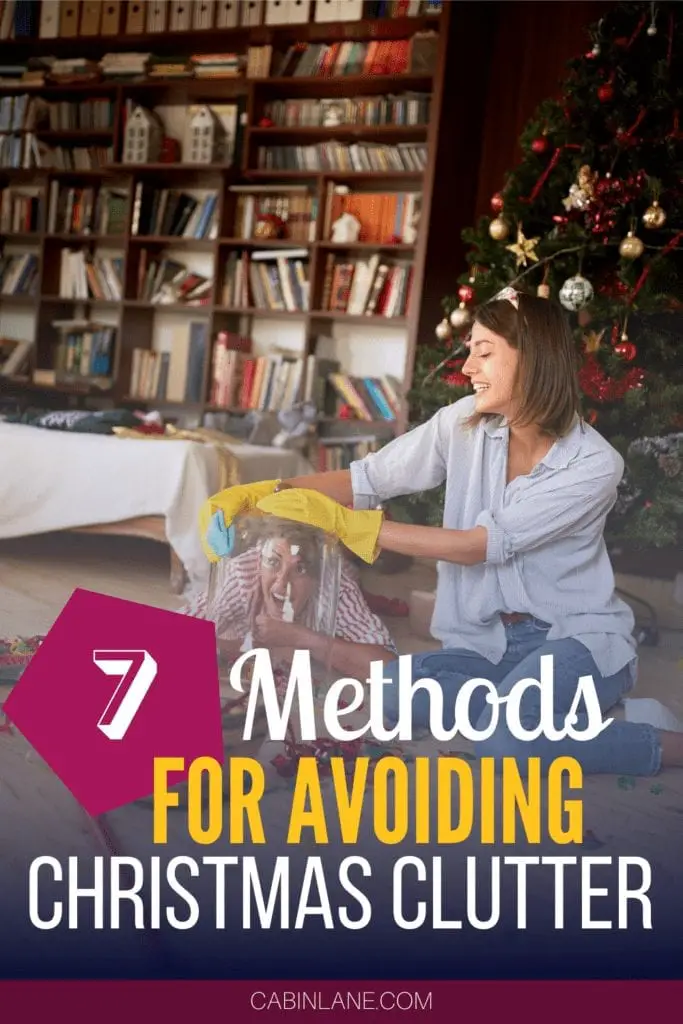 Katie Barton is the owner of Cabin Lane. She's also a home improvement writer for Bob Vila and Homedit. Her cleaning and organizing advice has been featured on Realtor.com, Yahoo News, GoBankingRates, and more. In her spare time, you can find her with a paintbrush in hand, searching for her next project.