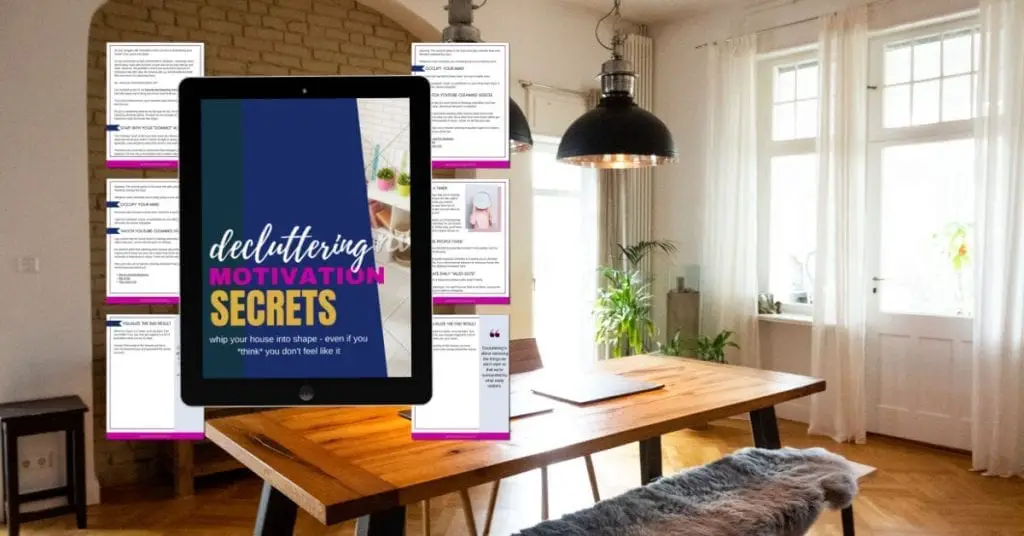 Do you ever wonder why some people keep their homes so clean while you are always tripping over toys or digging through papers to find what you need?
What if I told you that it has nothing to do with your housekeeping skills or even laziness…
That the biggest difference is simply motivation.
Those who love to clean and organize have a much easier time motivating themselves than those who don't.
And if you fall into the "don't" category, you're not out of luck. Instead, you need to find a different way to motivate yourself.
And now you can…
This free guide covers the top 10 hacks you can use to motivate yourself to declutter. And trust me, these really work!