Last Updated on February 13, 2021 by Katie Barton
Let's talk about wallpaper that's almost impossible to remove.
When I first moved here, my log cabin office was covered in wallpaper (that I'm guessing was glued with an exorbitant amount of glue) with some nautical border on top for extra measure.
I'm pretty bummed that I don't have a picture of the whole room. I'm guessing it was just so ugly I didn't like taking pictures of it. It's also a tough room to photograph. It's long and narrow, and it's virtually impossible to get the whole space in a picture.
Unfortunately, this is all I have from the "before" state. But you can still get a little view of the wallpaper and green trim: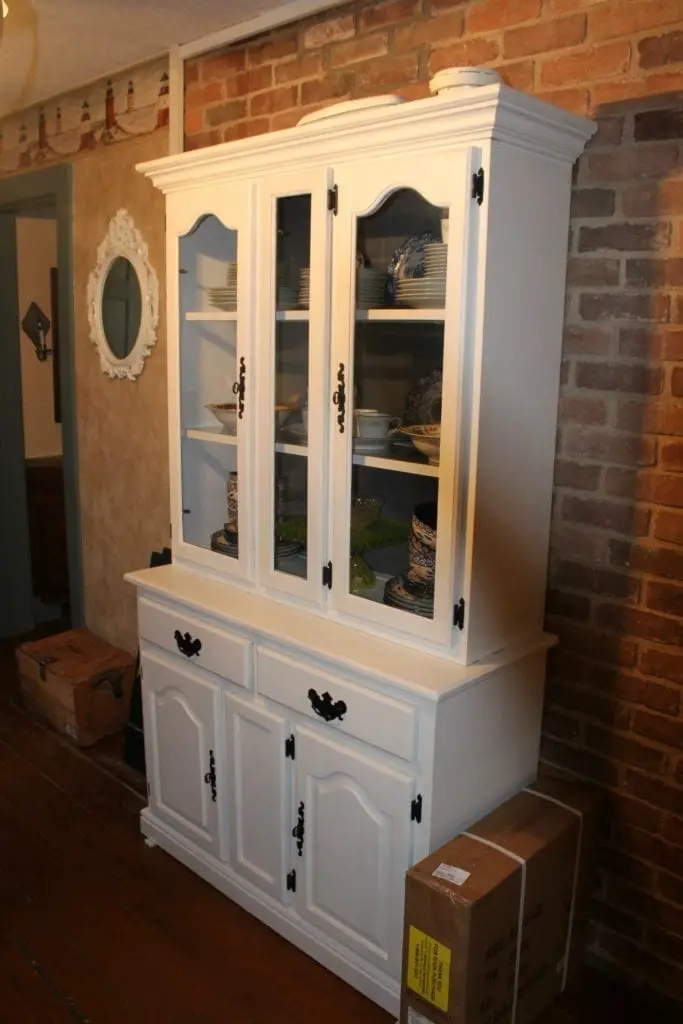 Log Cabin Office Makeover
I started working on stripping the wallpaper not long after we moved in. It was the first room I decided to tackle. (In retrospect, I totally picked the wrong room to start with!)
I used every trick in the book:
Heat
Wall Paper Remover Spray
Wall Paper Remover Tool
Water and Vinegar
…and nothing made this job easy. It took me several hours (over the span of a month) to get it all down. The only thing that ended up working was saturating the paper and then ripping it off in small chunks.
After I got the wallpaper down, I patched up the walls and painted.
Here's the view from the kitchen: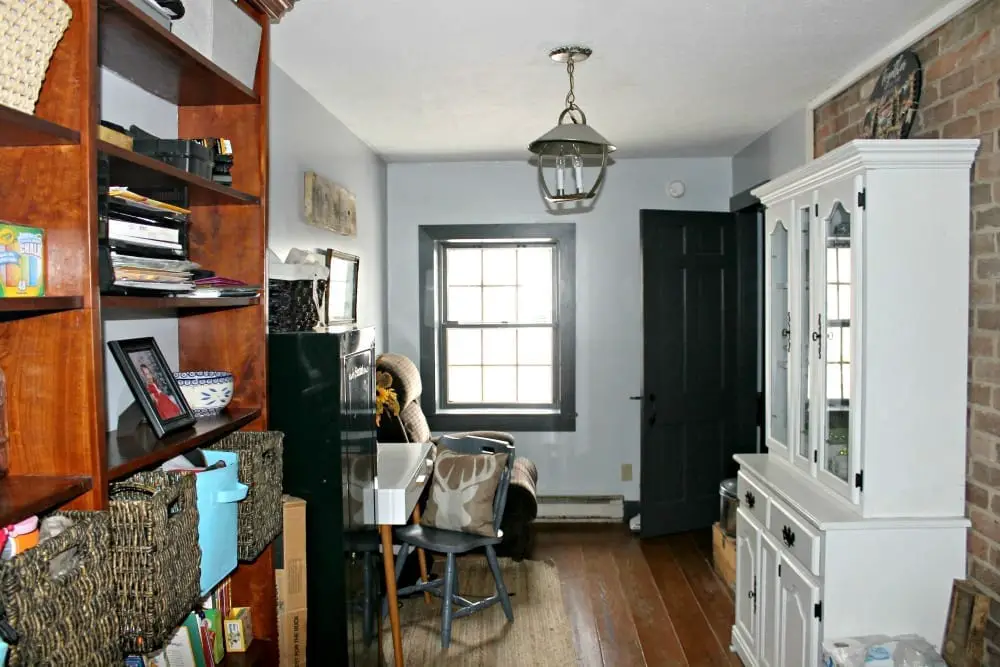 This room is on the back to the kitchen and the left of the living room, with a door leading into it from both rooms.
The door on the right is the powder room. It's a teensy, tiny little half bath, but it gets the job done. 😉 It has the same wall and trim paint as the office. It's also the only bathroom on the main floor.
Here's a closer view of my desk (which the kids also think is their desk):
And here's what it looks like standing from the bathroom: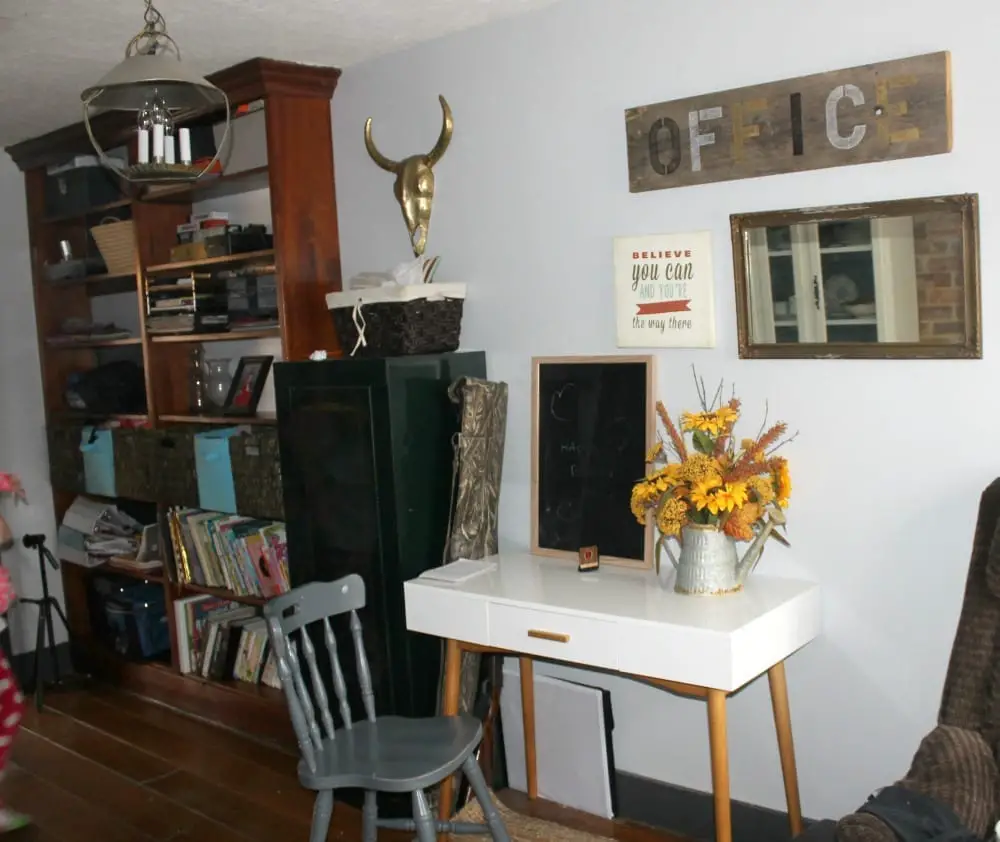 Katie Barton is the owner of Cabin Lane. She's also a home improvement writer for Bob Vila and Homedit. Her cleaning and organizing advice has been featured on Realtor.com, Yahoo News, GoBankingRates, and more. In her spare time, you can find her with a paintbrush in hand, searching for her next project.