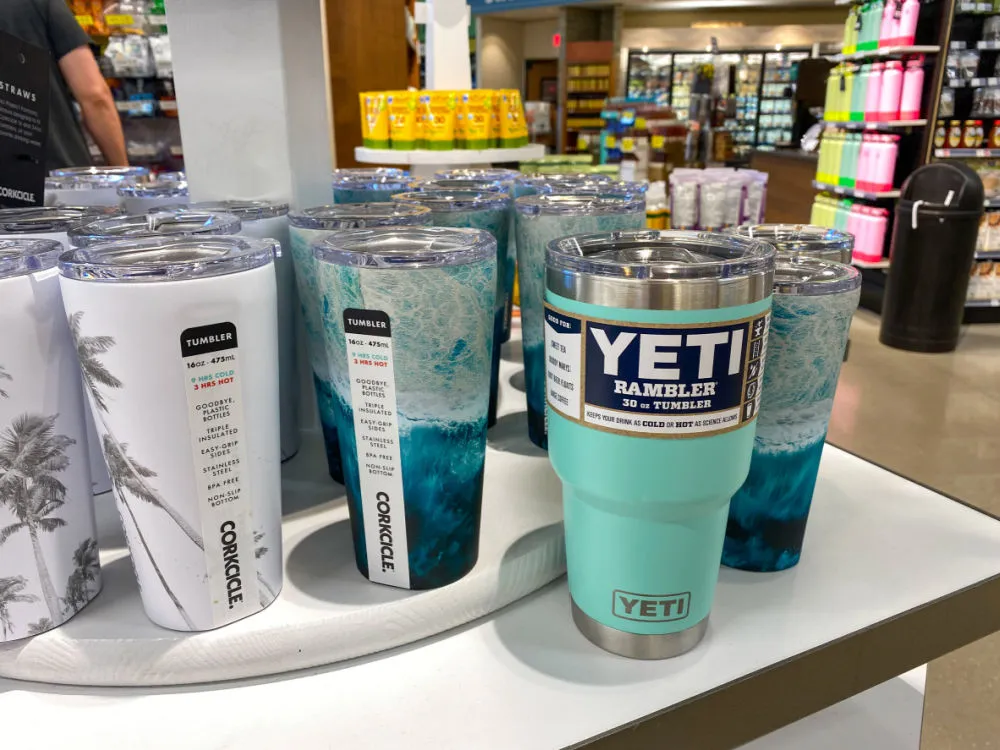 Even though Yeti cups are dishwasher safe, it doesn't mean popping them in the dishwasher is always the best way to clean them.
Because unfortunately, Yeti cups are prone to mold build-up, and a good old-fashioned handwashing is the best way to prevent and get rid of this. 
Cleaning a Yeti cup by hand is extremely easy and will take less than a couple of minutes.
Here's how to clean a Yeti cup.
How to Clean a Yeti Cup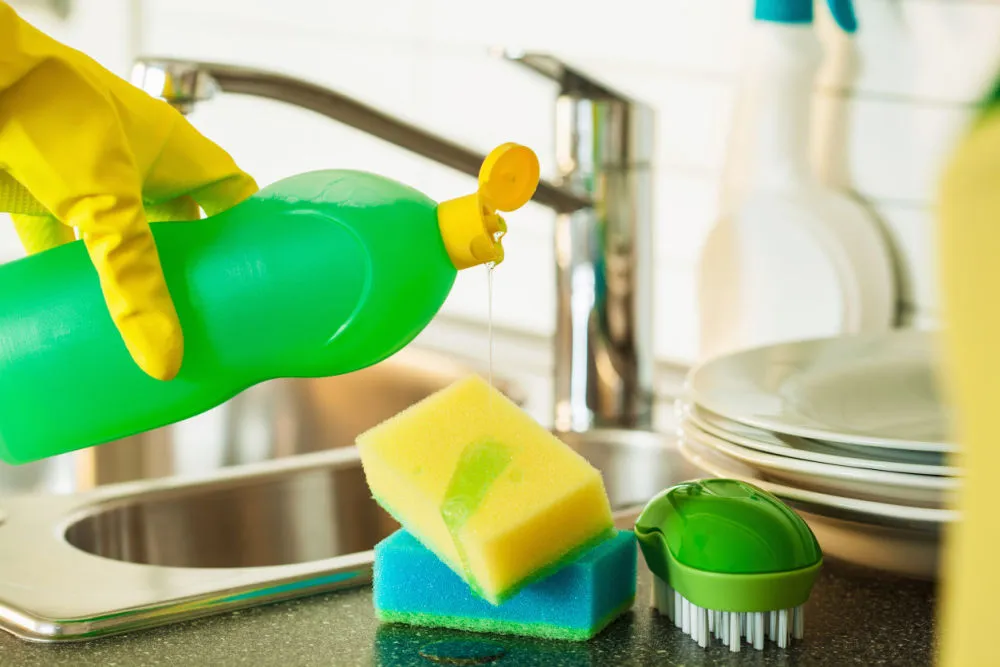 Step 1: Rinse with Hot Water
Pour any liquids out of your cup and rinse with hot water.
If your cup has stuck-on residue, fill it halfway with hot water and set it aside for 10-20 minutes.
The water will loosen the dried residue, making it easier to remove.
Step 2: Wash Well with Dish Soap
Now, add a drop of dish soap and some water. Give your cup a thorough cleaning with a rag or dishwashing wand. 
Step 3: Rinse and dry
Rinse away the soap and air dry or wipe dry with a dishtowel.
How to Clean a Yeti Cup Lid
If you don't regularly clean your cup's lid, hidden mold will begin to grow beneath the rubber gasket.
Therefore, it is necessary to clean the lid regularly. Here's what to do:
Step 1: Carefully remove the rubber gasket
To fully clean the lid, you need to remove the rubber gasket.
If you can't remove the gasket with your hand, use a butter knife.
Step 2: Scrub the plastic lid
If you haven't cleaned the lid for a while, you'll probably see black mold growth where the gasket was. Scrub this with your scrub brush or rag and dish soap.
Clean the rest of the lid by wiping it with your rag.
Step 3: Clean the rubber gasket 
Use your soapy rag to clean the rubber gasket. Hold the rag tightly on the gasket and work around it to get it fully clean. Rinse well afterward.
Step 4: Remove and clean the Mag Slider
If you have a Yeti lid with a Mag Slider, it's easy to remove and clean.
Use your fingers to pull off the mag slider. Then clean the area beneath the Mag Slider and the Mag Slider separately.
Step 5: Allow Everything to Dry Before Putting Back Together
Lay all the lid parts you've cleaned on a towel to air dry. Once everything is completely dry, put the lid back together.
How to Get Mold Out of a Yeti Cup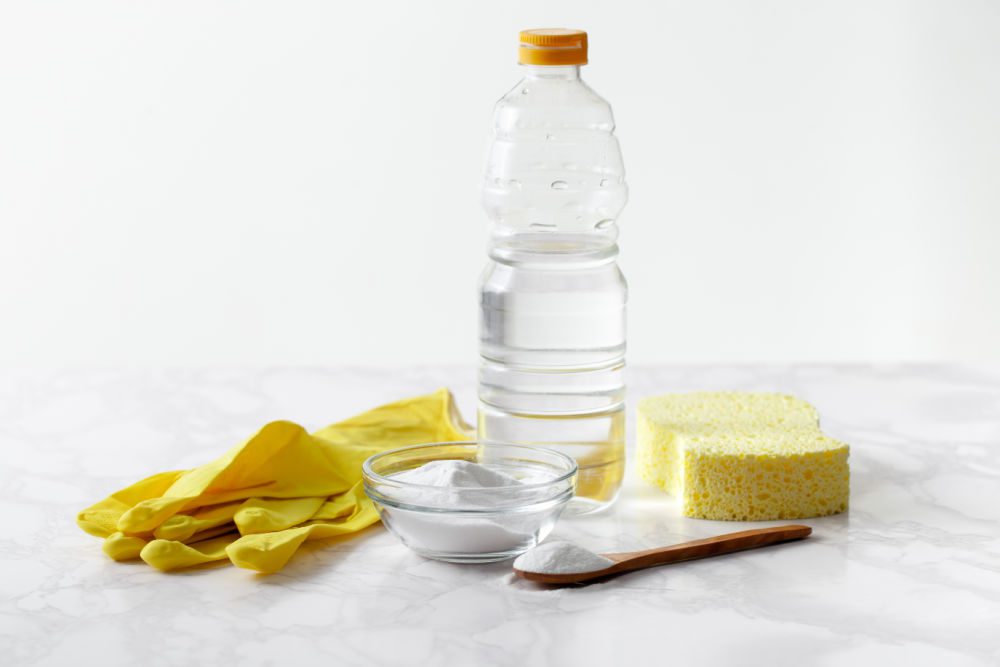 Dealing with a moldy Yeti tumbler? Here's what to do.
Step 1: Rinse Well with Hot Water
Before you start cleaning, give your cup a thorough rinse. This will eliminate any residual drinks or loose mold.
Step 2: Add a Bit of Vinegar and Shake
Pour some vinegar into your Yeti, close the lid, and shake it so that the vinegar covers the entire inside surface. Set the cup aside (with the vinegar) for 30 minutes.
Step 3: Pour Out the Vinegar and Make a Baking Soda Paste
After thirty minutes, pour the vinegar out of the cup. 
Now you can make a baking soda paste to remove leftover mold and deodorize your Yeti.
To do this, mix baking soda with a small amount of water until thick paste forms.
Step 4: Remove Mould with Paste and a Bottle Brush
Scrub the inside of your Yeti cup with the paste using a bottle brush or dishcloth. Since baking soda is mildly abrasive, it will scrape any lingering mold or mildew. 
Baking soda will also deodorize your cup, so set the Yeti aside for 15 minutes after scrubbing.
Step 5: Rinse Well
Rinse your Yeti cup with warm water, and let it air dry.
How to Get Bad Smells Out of a Yeti Cup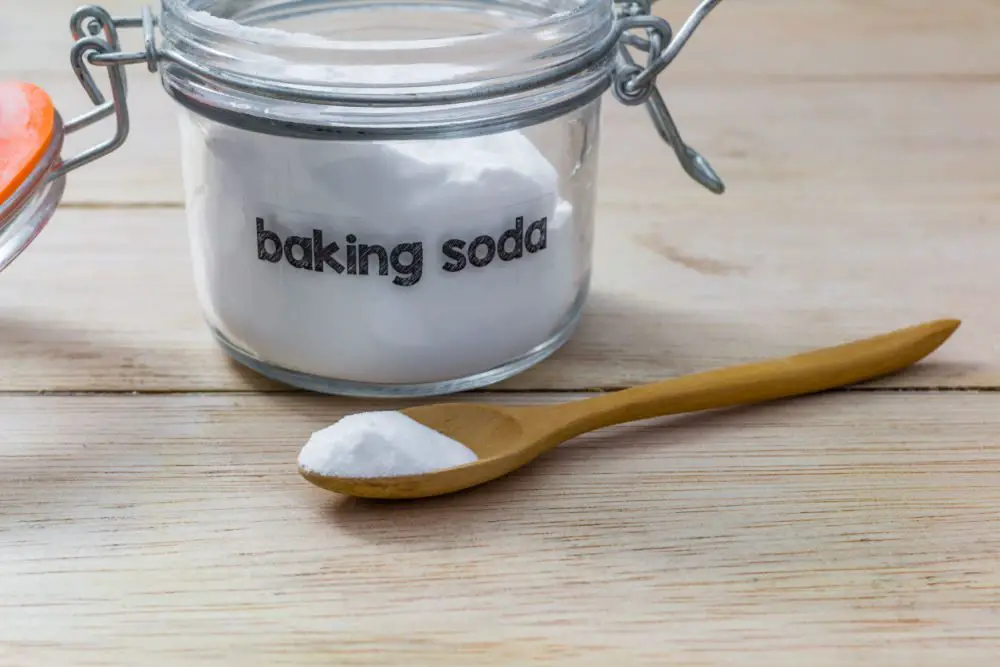 If your Yeti smells suspicious, get rid of the odor with one of these methods.
Wash it thoroughly
Wash your cup thoroughly with warm, soapy water. This method will help you get rid of mild odors.
Soak it in vinegar
Fill your Yeti with a little bit of white vinegar and shake it to spread the vinegar evenly throughout the cup. Then, set it aside for 15 to 30 minutes before washing it with dish soap and water.
Use Yeti Cleaning Tablets or Bottle Bright Tablets
Cleaning tablets provide an easy and instant method to clean your Yeti cup and remove any unpleasant smell. Fill your cup or bottle halfway with water and set it aside after putting one or two tablets in it. The tablets will fizz and bubble, and the chemicals will clean your cup and remove any residual odors.
How Do You Get Coffee Stains Out of a Yeti Cup?
Method 1: Using White Vinegar and Salt
Mix 1 cup pure white vinegar and one tablespoon salt in a bowl.
Fill a Yeti tumbler halfway with the mixture.
Scrub the cup with the vinegar salt mixture using a microfiber cloth. 
Then, thoroughly rinse the mug with water.
Method 2: Cleaning with Pure Baking Soda
Form a baking soda paste by mixing it with a small amount of water. 
Apply it to the stained areas of the cup.
Use a microfiber cloth to scrub the paste into the stains.
Rinse the cup with water
Are Yeti Cups Dishwasher Safe?
Yes, Yeti cups are dishwasher safe. But you'll still need to handwash the lids. It's essential to remove the rubber gasket and clean underneath to prevent mold and mildew growth.
Final Thoughts
It only takes a couple of minutes to clean a Yeti cup thoroughly. And fortunately, doing this every few days will prevent gross mold and mildew build-up. To clean your Yeti cup by hand, all you need is dish soap and a rag.
Try vinegar and baking soda to get rid of smells or stains in your cup. Both are great for cleaning and deodorizing stainless steel tumblers.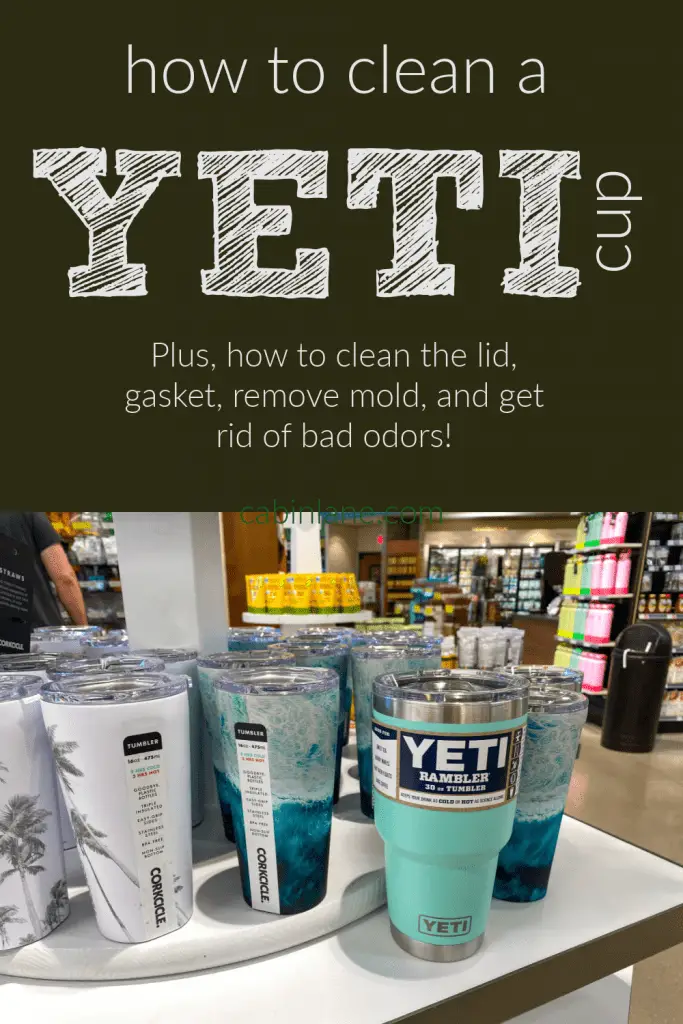 Katie Barton is the owner of Cabin Lane. She's also a home improvement writer for Bob Vila and Homedit. Her cleaning and organizing advice has been featured on Realtor.com, Yahoo News, GoBankingRates, and more. In her spare time, you can find her with a paintbrush in hand, searching for her next project.