Last Updated on February 24, 2021 by Katie Barton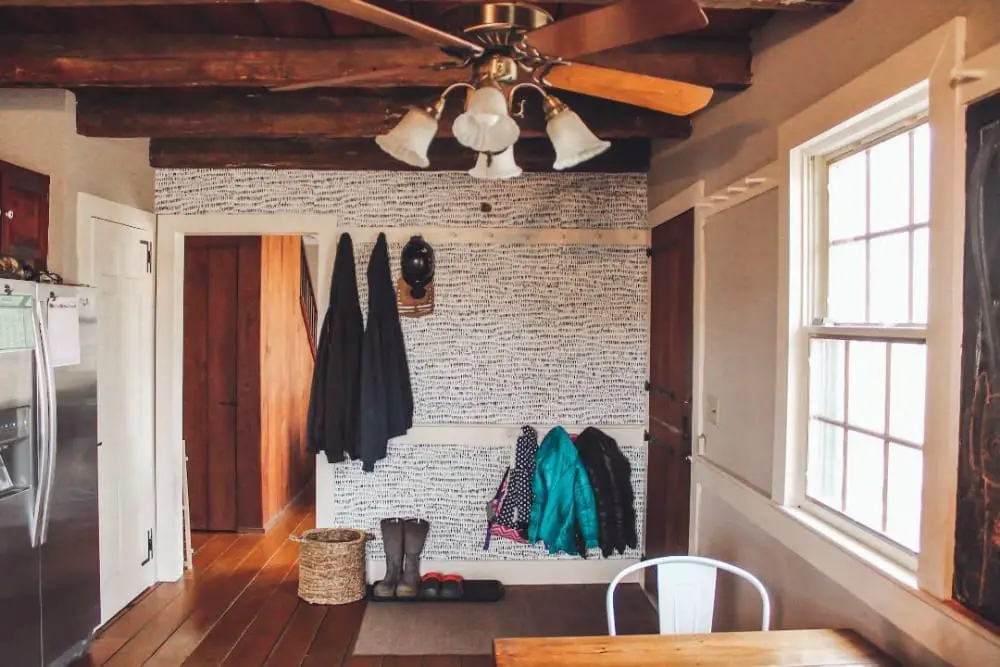 Raise your hand if you hate cleaning your wood ceiling beams?
Hand raises….🙋‍♀️
Seriously, it's not fun. And if you're like me, with rough wood throughout your house, you know the struggle of trying to dust the beams. 
Even though reaching up to clean beams is something I'd rather not do, I love the look of them and have found a system that works well.
Here's how to clean rough wood ceiling beams.
The Best Way to Clean Rough Wood Ceiling Beams
First, use a large soft-bristled duster brush and go over all of the beams. 
(Don't use cloth or microfiber brushes because they will snag on the rough wood. Don't use hard-bristled brushes because they will scuff up your wood. You need a soft-bristled brush on a telescopic pole so that it's easy to reach.)
After you've brushed the beams, go over them with your shop vac, sucking up all of the loose dust and cobwebs.
If it's been a long time since you've cleaned your beams, you may need to repeat this process twice to remove the dust and cobwebs thoroughly.
And of course, a lot of the dust will fall to the floor, so you'll need to sweep afterward.
Where to Find a Soft-Bristled Duster Brush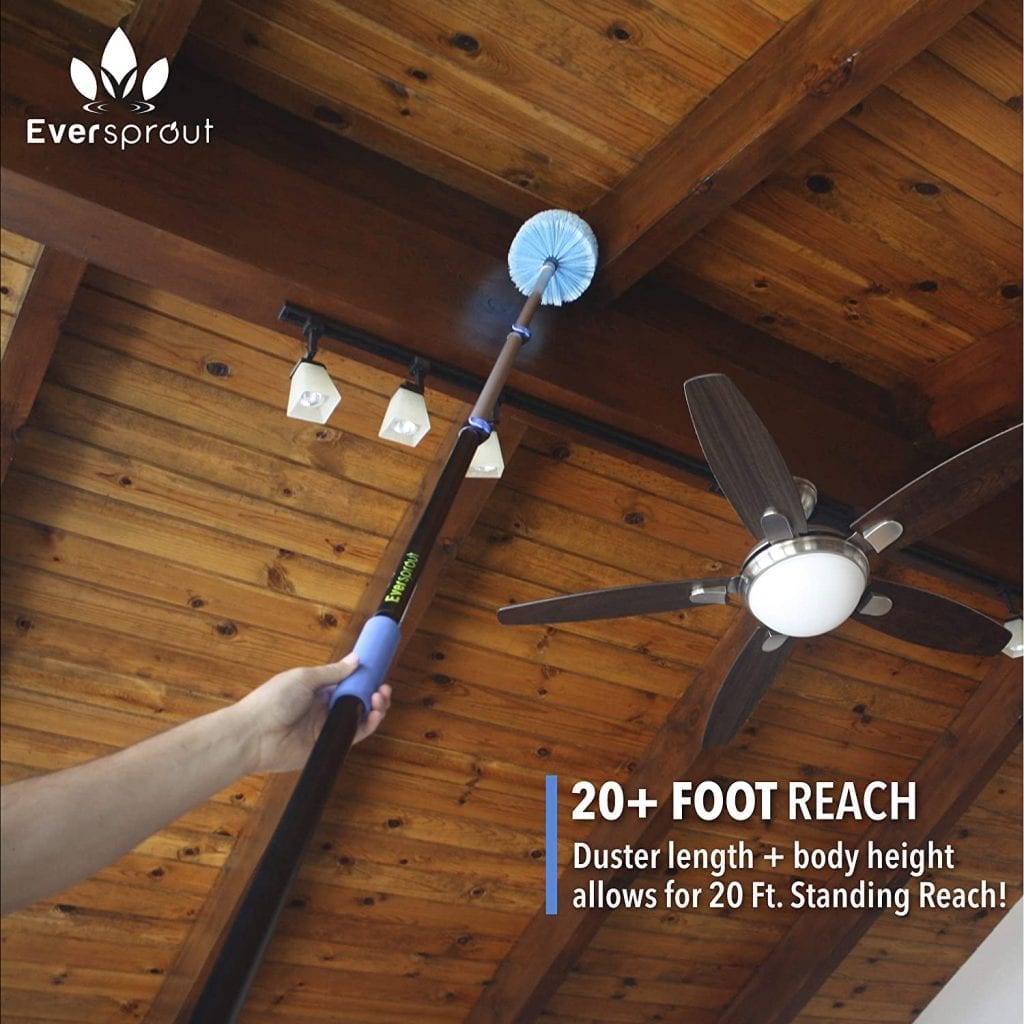 If you don't currently have a duster brush suitable for your rough wood beams, I recommend trying this one.
It has an extension pole that will allow you to reach your ceilings easily. 
Do a couple of spot tests in an inconspicuous place to make sure that it doesn't hurt your wood beams.
How Often Should You Clean Your Ceiling Beams?
To keep your beams dust-free, you can repeat this process every month or two.
If you incorporate this into a regular cleaning schedule, you won't have to worry about dust building up on your beams.
Related posts: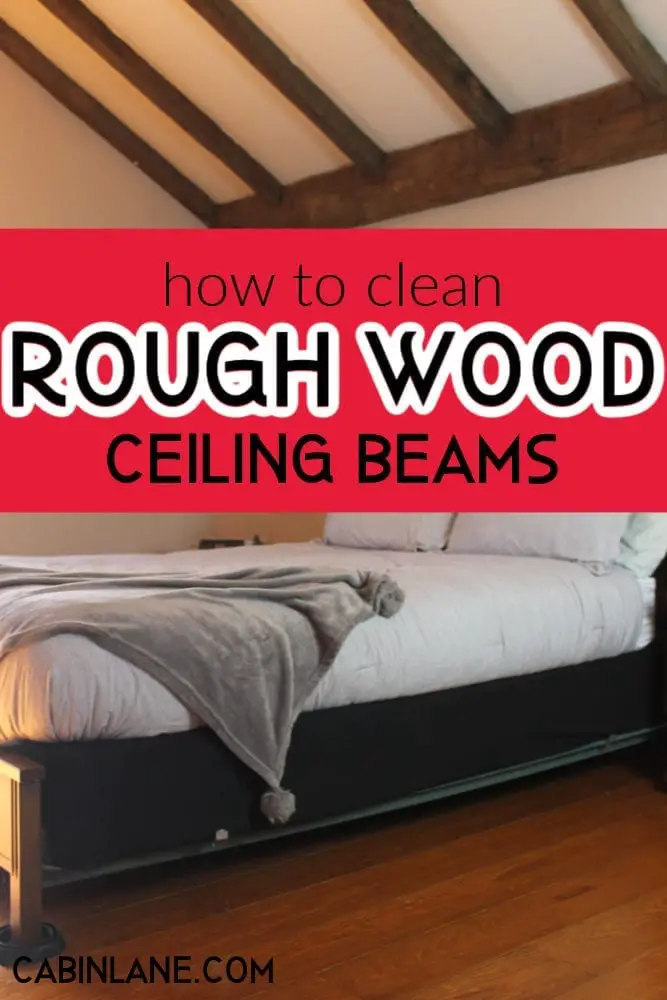 Katie Barton is the owner of Cabin Lane. She's also a home improvement writer for Bob Vila and Homedit. Her cleaning and organizing advice has been featured on Realtor.com, Yahoo News, GoBankingRates, and more. In her spare time, you can find her with a paintbrush in hand, searching for her next project.