Last Updated on April 6, 2021 by Katie Barton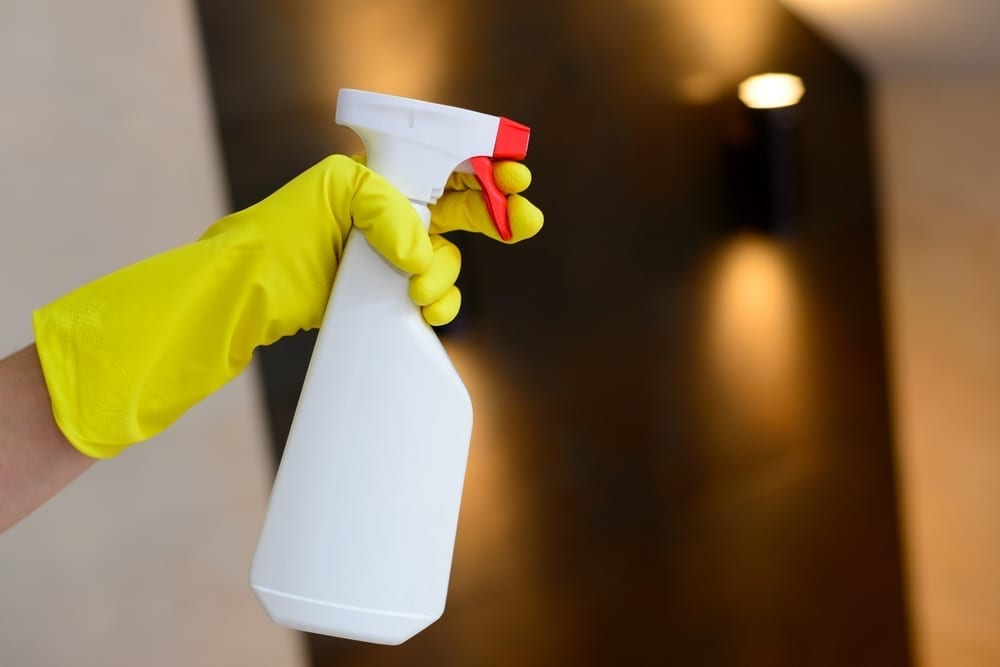 Nothing is worse than wanting to clean a window (especially a really dirty one) and not having any Windex lying around. 
Luckily there are other things that can clean your windows, and you probably already have them in your home. 
Here's how to clean windows without Windex.
4 Ways to Clean Windows Without Windex
Vinegar + Water
When "green cleaners" became super trendy a few years ago, I kept hearing about everyone using the same vinegar and water mixture to clean everything in their homes – from countertops to windows.
Naturally curious, I decided to give it a try. 
And let me tell you…vinegar cleans BETTER than Windex.
Here's how to make your solution:
Add a mixture of 50 percent water, 50 percent distilled white vinegar to a spray bottle.

Spray on your windows and wipe off using a lint-free cloth.
Your windows will be crystal clear after using this solution.
Rubbing Alcohol + Water
Have you ever looked at the label on glasses cleaner? Most of them are just alcohol. And since alcohol is excellent at cleaning reading glasses, it will also work on windows.
Here's what to do:
Mix 1 part rubbing alcohol to 3 parts water in a spray bottle. (Example: 1 cup of rubbing alcohol and 3 cups of water.)

Spray onto your window and wipe off with a microfiber cloth.
Clorox Wipes
According to the package, you can use Clorox disinfecting wipes to clean your window if you don't have Windex.
I haven't personally tried this method (simply because I don't keep these on hand), but they do dry clear, so as long as you remove all the dirt build-up on your window, these should work well.
Dish Soap + Water
If you don't have any vinegar, alcohol, or Clorox wipes on hand, you can use Dawn dish soap.
Here's what to do:
Fill your spray bottle with water and add two drops of dish soap. 

Shake well.

Use a microfiber cloth to wipe the windows after spraying. 
Cleaning Your Windows: Final Thoughts
While Windex is an excellent window cleaner, you have other options if you find yourself in a pinch.
I highly recommend cleaning your windows with white distilled vinegar and water. However, if you don't, vinegar, alcohol, Clorox wipes, and dish soap are all decent options.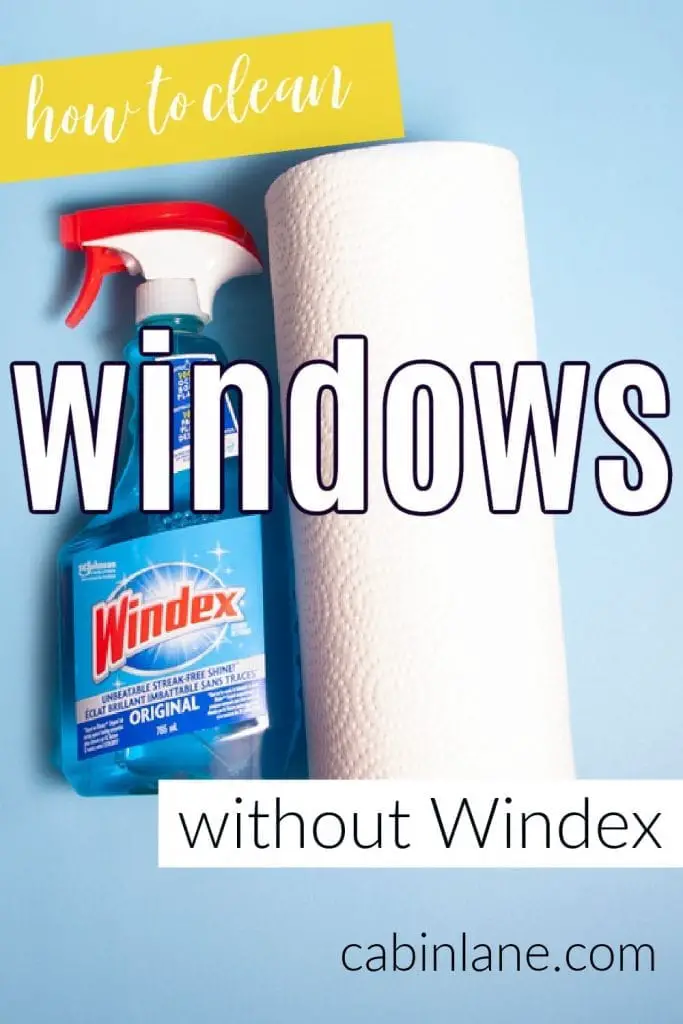 Katie Barton is the owner of Cabin Lane. She's also a home improvement writer for Bob Vila and Homedit. Her cleaning and organizing advice has been featured on Realtor.com, Yahoo News, GoBankingRates, and more. In her spare time, you can find her with a paintbrush in hand, searching for her next project.