Last Updated on October 29, 2021 by Katie Barton
You decide to declutter your closet but then end up with a stack of old hangers you have no use for.
Sound familiar?
If it does, I have some good news and some bad news.
First, the good: you might be able to find a place to donate your old hangers.
The bad? As valuable as clothes hangers are, they're one of the most challenging items to donate and recycle.
Here's where to donate old clothes hangers. (And what to do with them if you can't find a place to donate.)
Top Places to Donate Old Clothes Hangers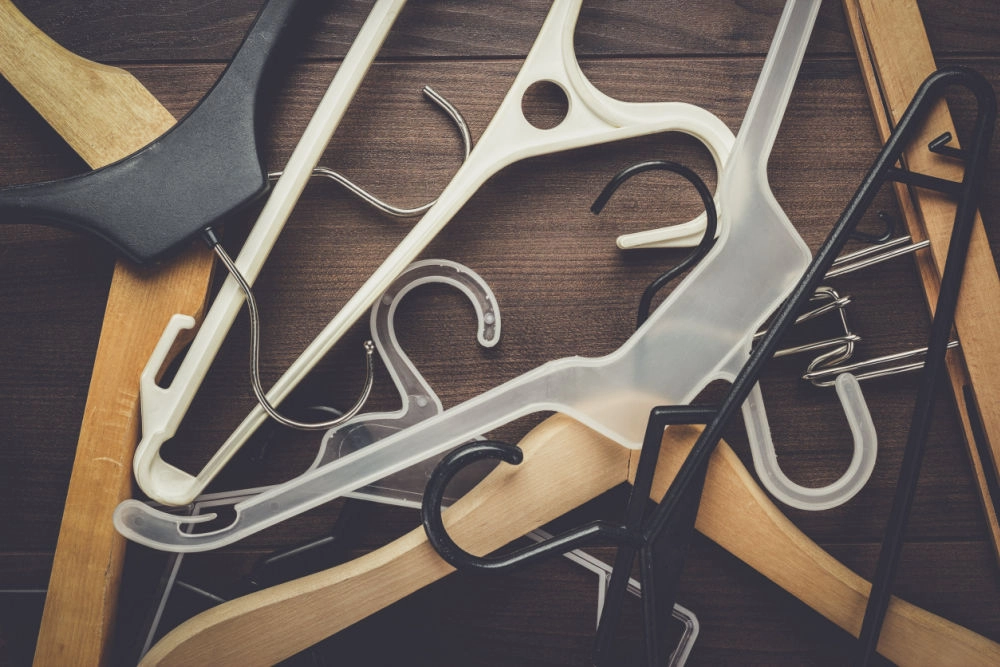 Facebook
The number one way to donate old clothes hangers is to pass them on to a friend who can use them.
Your best bet is to use your Facebook profile to create a post asking if anyone wants them.
You'll likely get rid of the hangers, especially if they are all a certain kind (all plastic, all wire, etc.) and match.
FreeCycle/Buy Nothing Groups
If you don't have any takers among your Facebook friends, list the hangers on Facebook Buy Nothing Groups, Freecycle, or Craigslist.
Buy Nothing Groups, and Freecycle are groups of people dedicated to reusing and gifting items instead of purchasing new ones. 
You sign up for a Freecycle account here or search for "Buy Nothing" groups on Facebook to find one in your area.
Your Local Dry Cleaner (Wire Hangers)
Many dry cleaners will accept donations of wire hangers. However, since not all do, you'll need to call ahead of time and ask.
Where to Recycle Old Hangers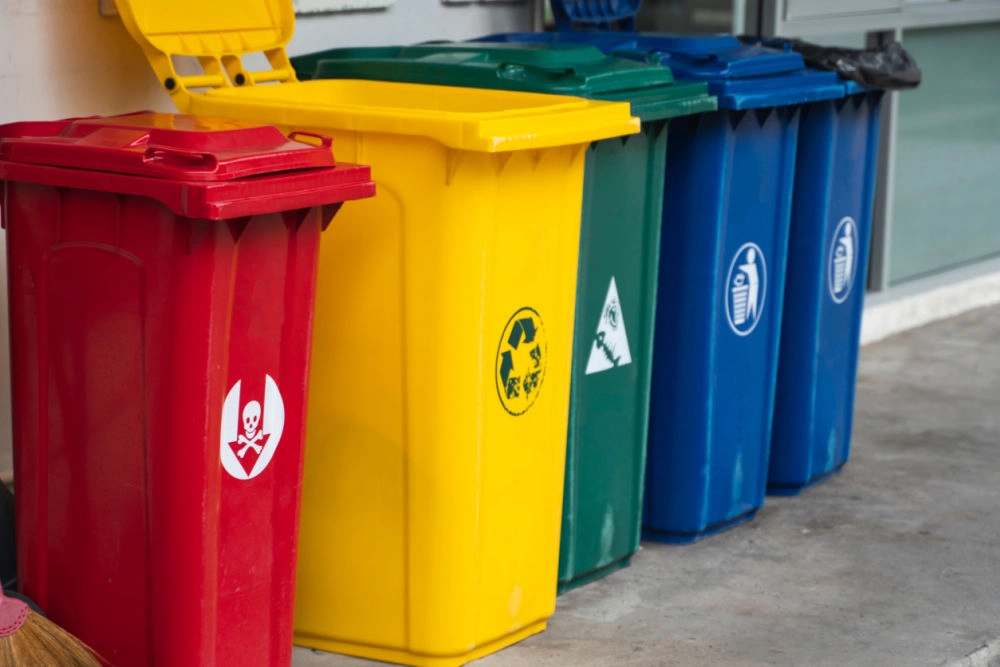 Where to Recycle Wire Clothes Hangers
Wire clothes hangers are recyclable and usually accepted by local recycling centers and scrap metal buyers.
However, before dropping wire hangers in your recycling bin, check with your recycling center. Some centers don't accept hangers because they jam up their machines.
If that's the case, you'll need to bring your wire hangers to a scrap metal recycler.
Where to Recycle Plastic or Wood Hangers
Unfortunately, most plastic and wood hangers are not recyclable.
Your best bet for getting rid of these types of hangers is donating them. If you can't find a place to donate to, you'll need to trash them or upcycle them.
Will Retailers Take My Old Hangers?
Probably not. My family owns a retail store, and they are always overflowing with extra clothes hangers. This is because almost all the new clothes they order come with a hanger on them.
While it doesn't hurt to ask around, most retailers will not want your old clothes hangers.
Frequently Asked Questions About Donating Old Clothes Hangers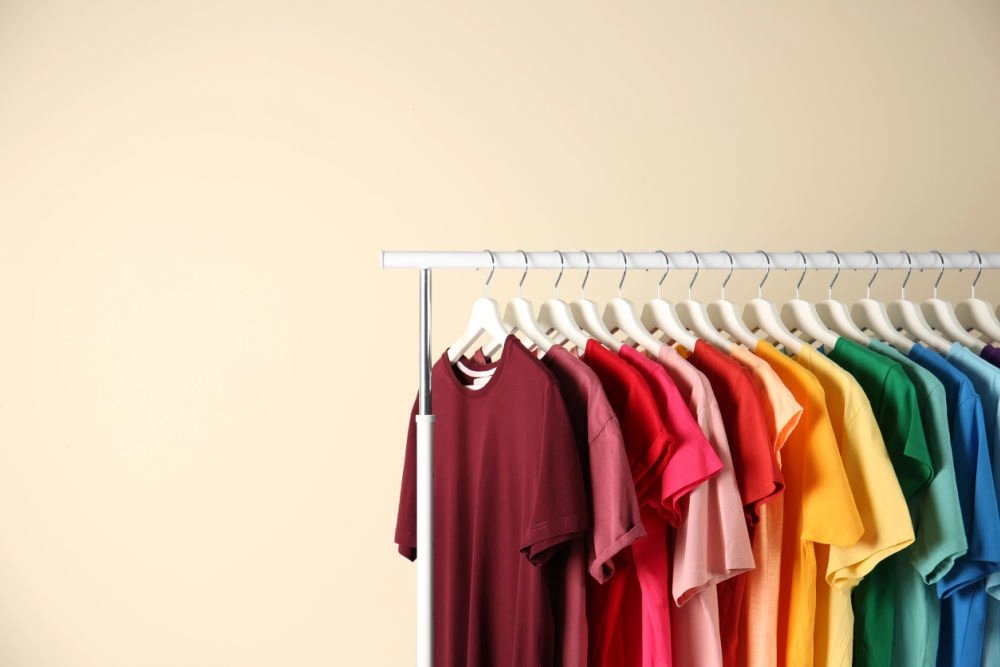 Does Target recycle hangers?
While many online articles from 2013 claim that Target has a garment hanger recycling program, we could not confirm this. Per Target's website, garment hangers are NOT listed as an acceptable item to place in their recycling bins.
You can view a list of the items Target will recycle here.
Does Goodwill or the Salvation Army accept old clothes hangers?
No, neither the Salvation Army nor Goodwill accepts clothes hangers. The exception to this would be donating clothes already on hangers. 
So, if you have clothes to donate, you can get rid of a few extra hangers by leaving the hanger on.
Does Kohl's recycle hangers?
While Kohl's doesn't have recycling centers for your old clothes hangers, they will allow you to leave Kohl's hangers to be reused or recycled. So, if you're shopping at Kohl's, make sure they take off the hanger when ringing you up.
Conclusion
If you're wondering where to donate old clothes hangers, unfortunately, you have limited options. Clothes hangers are one of the more complicated items to donate and recycle, which means they often end up in the landfill.
You can cut back on the number of extra hangers you have by requesting the stores you buy from the keep them each time you purchase a new item.
And if you just did a big declutter, your best bet on getting rid of those old hangers is donating them on Facebook or Freecycle.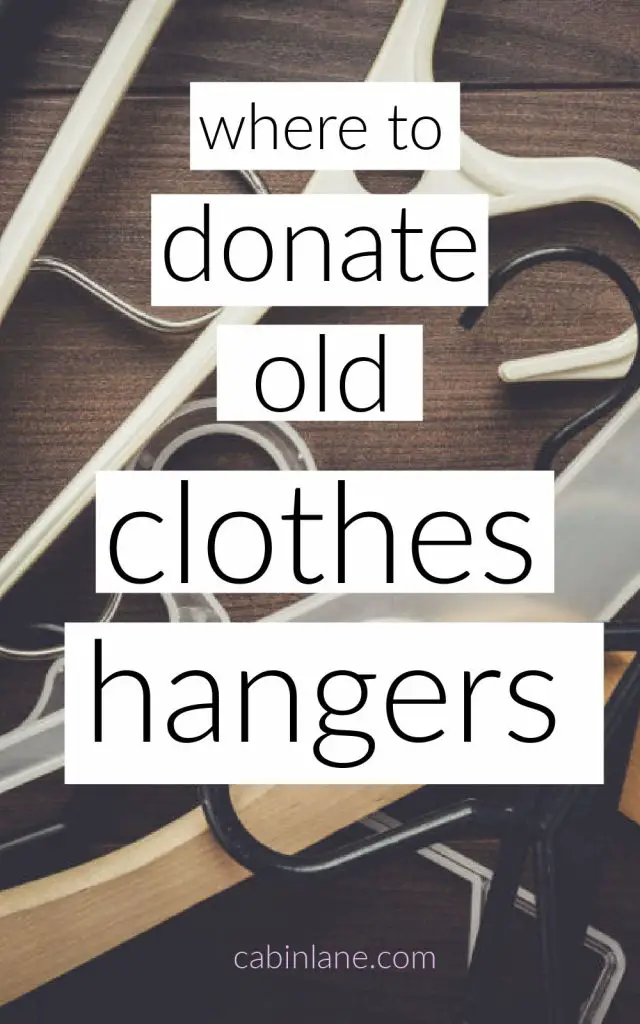 Katie Barton is the owner of Cabin Lane. She's also a home improvement writer for Bob Vila and Homedit. Her cleaning and organizing advice has been featured on Realtor.com, Yahoo News, GoBankingRates, and more. In her spare time, you can find her with a paintbrush in hand, searching for her next project.