Last Updated on October 2, 2023 by Katie Barton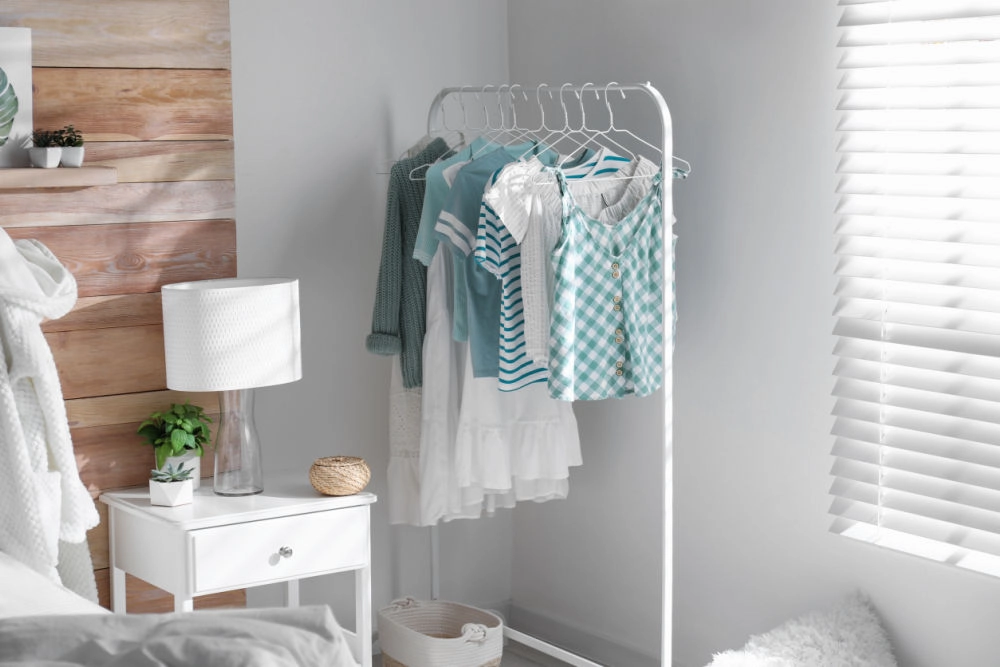 When you're decluttering your closet, some decisions are easy to make.
You know you need to throw out clothes that are ripped or stained. But what about the dress pants you bought last year…
If you're looking to make a difference, donate your barely-worn dress pants and other gently-used professional clothing you no longer need.
We've rounded up the seven best places to donate women's professional clothing.
7 Places to Donate Women's Professional Clothing
Local Non-Profits that Help with Interview Clothes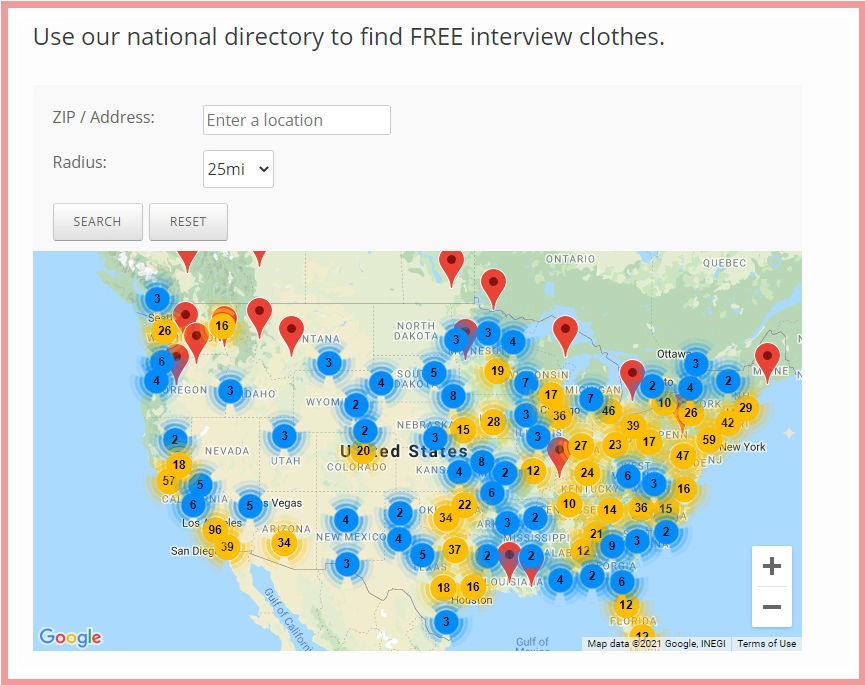 Some of the best places to donate professional attire are local non-profits that help underserved women land jobs.
These non-profits focus on helping low-income women who are ex-convicts, ex-addicts, or from underprivileged areas.
A lot of these organizations fly under the radar, so you may have never heard of them. 
To find a local organization that will take your old professional clothing and pass it on to a woman who needs it, search here. 
(To search, scroll to the bottom of that page and enter your zip code.)
Dress for Success
Dress for Success is a worldwide non-profit that helps women find career success. This program provides support, tools, and professional clothing to any in-need woman.
There are Dress for Success branches around the nation. So, if you live in a medium to large-sized city, there's probably a location near you.
You can search for the nearest Dress for Success locations here.
Vietnam Veterans of America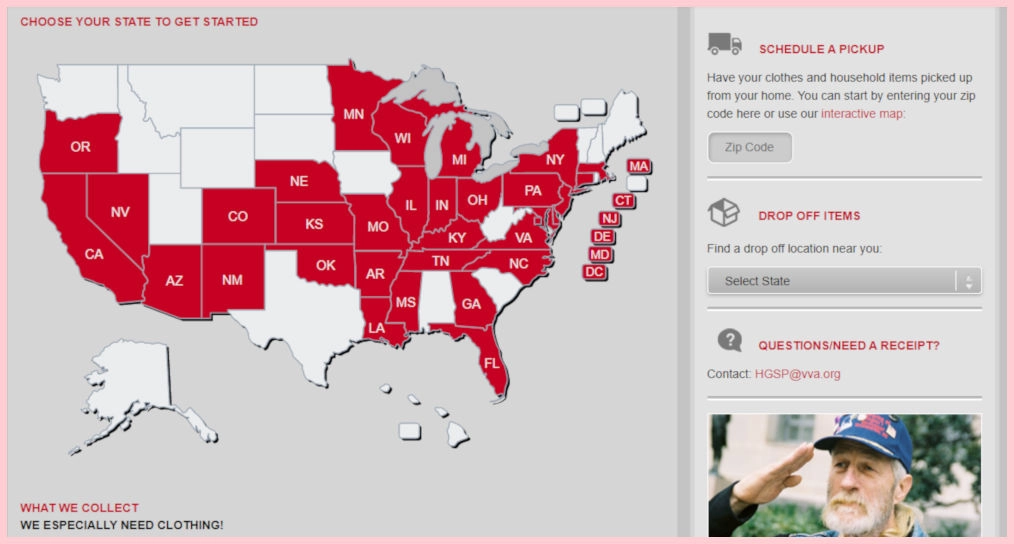 Vietnam Veterans of America collects many types of donations and distributes them to veterans of all types and their family members.
One donation that they're especially in need of is clothing.
If you have many items to donate, they'll even come and pick them up from you (in select areas) for free. Or, you can search here to find a drop-off location.
Homeless Shelters
Homeless shelters routinely accept donations of gently used clothing. One clothing category they're particularly in need of is professional attire.
Some shelters will only take clothing for their current residents. So, if you want to donate locally, contact your local shelters to see what sizes they need.
Donating your work clothes can help someone land a job – which genuinely is life-changing.
Goodwill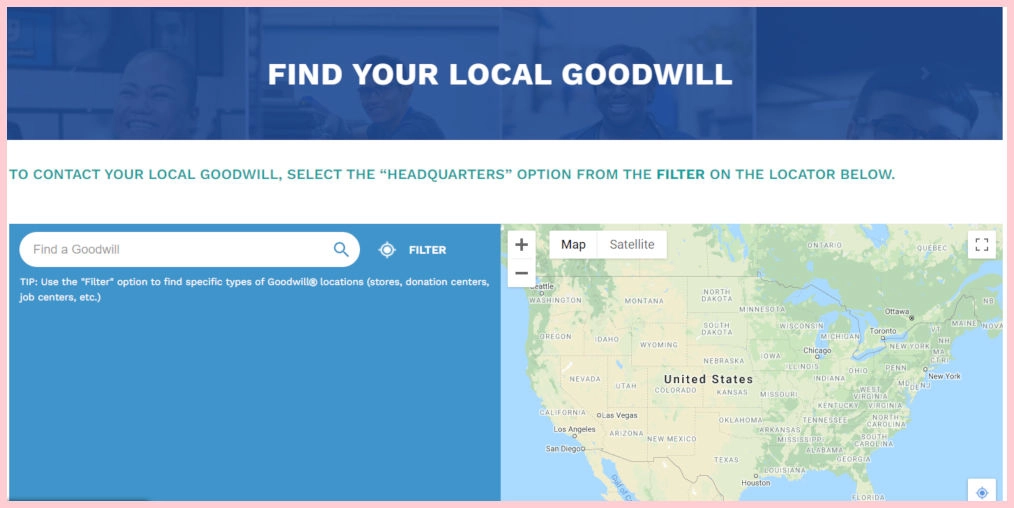 If you can't find a local non-profit that focuses entirely on helping women with professional success, or you want to unload your clothing quickly, you can drop off your donations to a local Goodwill.
You can use this search tool to find the nearest Goodwill location.
The Salvation Army
Another thrift store option to drop off old clothing to is The Salvation Army. The Salvation Army will happily accept your gently-used professional clothing.
You can search for a drop-off location here.
Craigslist/FreeCycle/Facebook Groups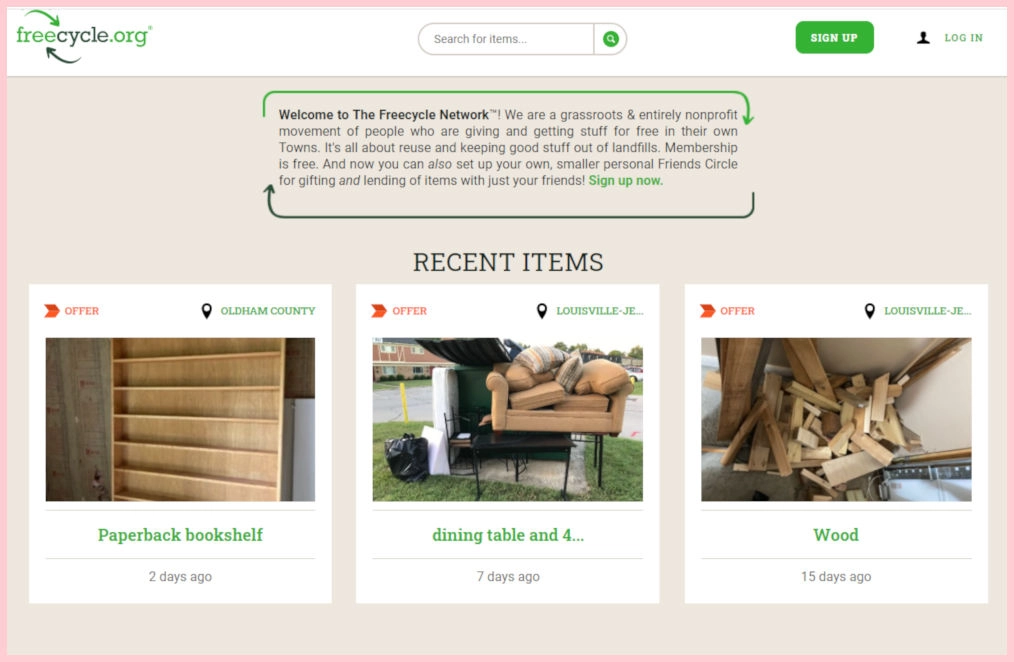 You can advertise your business attire for free on Freecycle, Craigslist, or Facebook groups.
Listing on these sites gives community members a chance to snag your old work clothes for free and gives you the benefit of clearing out your closet and doing good in the process.
What do I do with work clothing that isn't in good enough shape to donate?
If you have clothes that aren't in good enough shape to donate, you have two options: trash or recycle. You can use the search function on Earth911 to find a textile recycling center near you. If you can't find any recycling centers that will accept your items, you'll need to upcycle them or throw them in the trash.
Where can I donate men's suits?
There are many places where you can donate gently used men's suits, including Career Gear, Homeless Shelters, and Vietnam Veterans of America. Check out our guide on donating men's professional clothing here.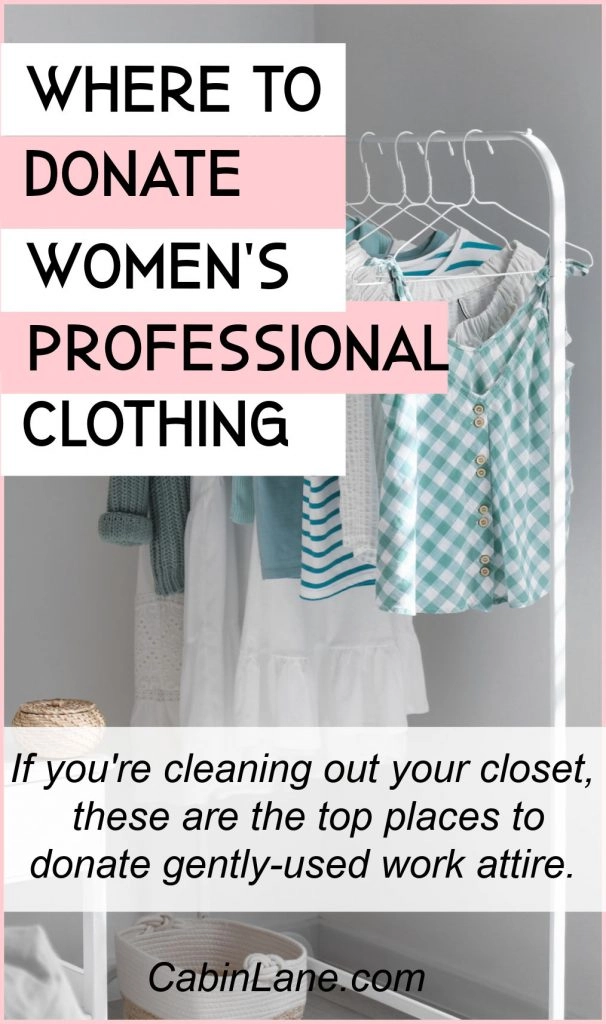 Katie Barton is the owner of Cabin Lane. She's also a home improvement writer for Bob Vila and Homedit. Her cleaning and organizing advice has been featured on Realtor.com, Yahoo News, GoBankingRates, and more. In her spare time, you can find her with a paintbrush in hand, searching for her next project.