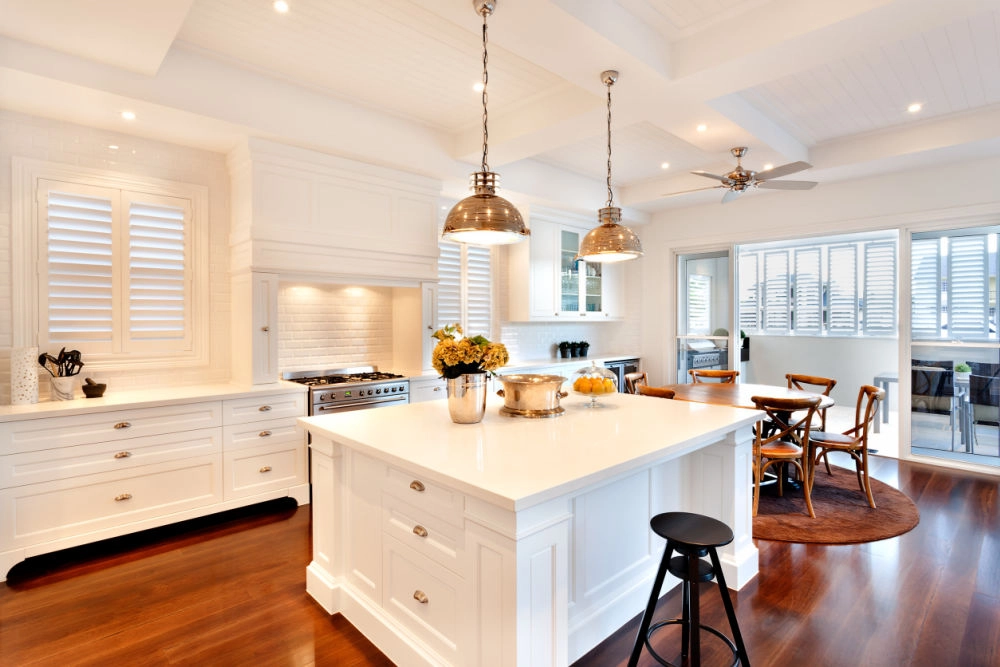 If you're like me, the older you get, the less you can tolerate chemical scents.
But you still want your house to smell good.
Because let's face it, the right scents can change the entire mood of the house and even affect your mindset.
Luckily, you still have options.
Here are ten natural ways to make your house smell amazing.
Natural Ways to Make Your House Smell Amazing
Boil Cinnamon Stick and Orange Peels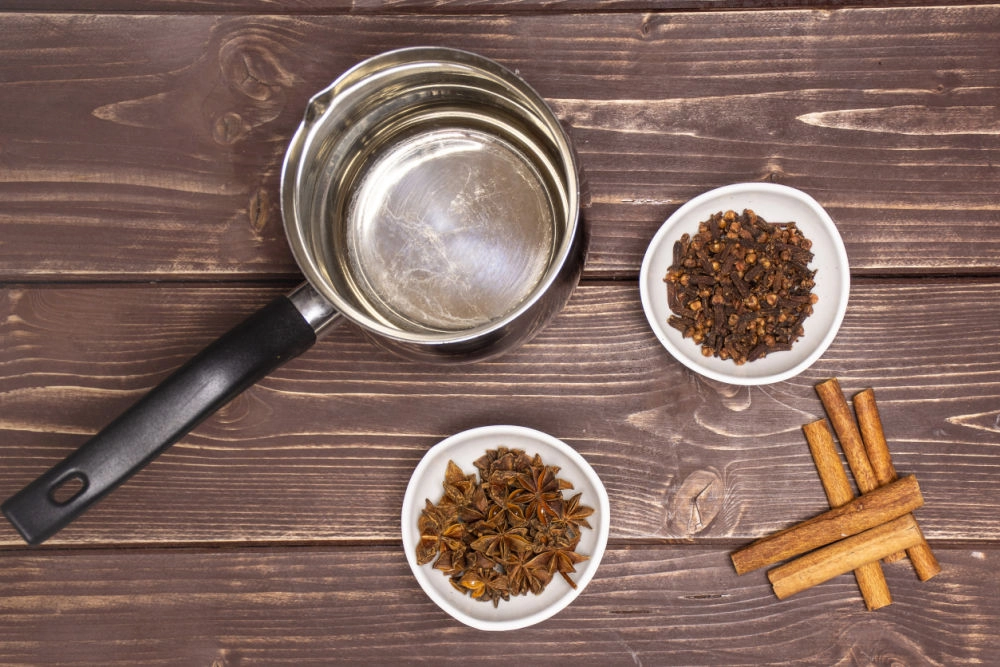 If you want to give your home a warm, fall-like smell, all you need is 2-3 cinnamon sticks and a couple of orange peels.
Here's what to do:
Add your cinnamon sticks and orange peels to a pot of water.
Bring to a boil and allow to boil for a couple of minutes.
Simmer the pot for 20 mins, adding water if needed.
After about 20 mins the smell will waft through your entire house.
Make Homemade Wax Melts
My kids got me a pretty wax burner last year for my birthday. Unfortunately, all the store-bought wax melts gave me major headaches, so I started making wax melts myself.
If you like burning wax melts but want to avoid the nasty chemicals in the store-bought ones, Here's what to do.
First, the ingredients you'll need are:
½ Cup coconut oil
¼ cup Beeswax
Essential oils
To make these, you'll use the double boiler method.
( If you don't have a double boiler, you'll need a pot to boil water in and a glass bowl or measuring cup to stick in the pot.)
Start by adding 2-3 inches of water to your pot and bring it to a boil. Next, place your oil and wax in your glass bowl and then put the bowl on top of the boiling water.
Stir the wax and oil together as it melts.
Add any essential oils you desire for scent. (You'll need to add A LOT. At least 100 drops.)
Stir together and pour the mixture into a silicone mold or ice tray. 
Allow to set fully, and then pop the individual wax melts out of the tray and store them for use.
Create a Natural Room Spray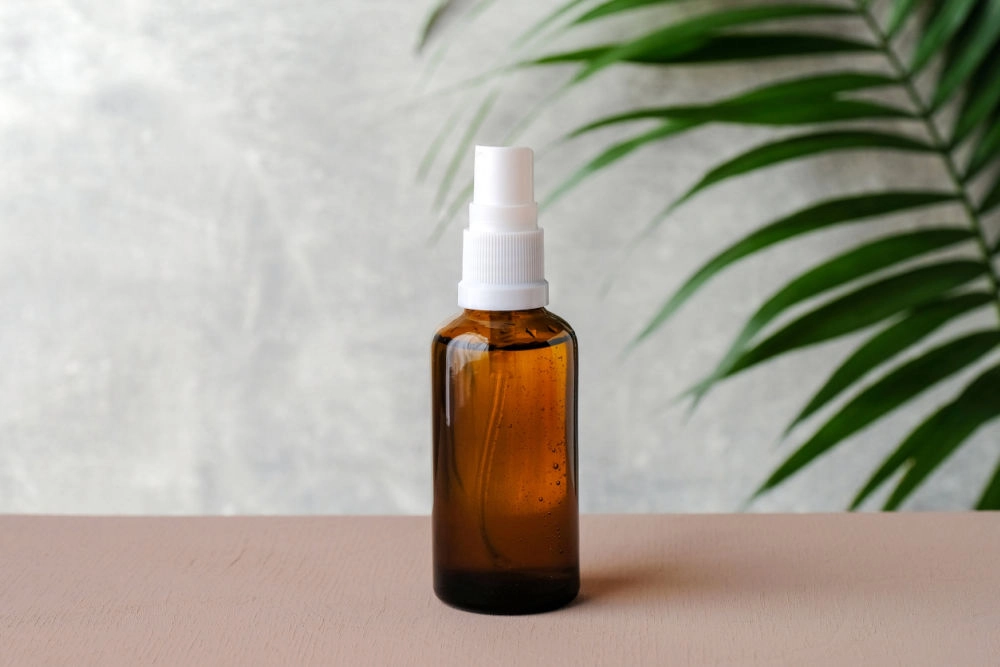 If you like using air fresheners but are looking for a more natural version, you can create your own room spray.
Here's an easy recipe for homemade room spray you can try:
First, add 4 TBS of water and 2 TBS of rubbing alcohol or vodka to a glass spray bottle. Then, add 30 drops of your essential oils of choice.
Shake to combine.
You can use this spray anytime you want to freshen up a room.
Diffuse Essential Oils
Of course, this list can't be complete without adding an essential oil diffuser.
Diffusers are one of the best and easiest ways to make your home smell better naturally. And you don't have to spend hundreds of dollars on kits or diffusers to get started. (No need to join an MLM either.)
You can find high-quality oils and diffusers on Amazon for cheap.
Put a Couple Drops of Oils Down the Drain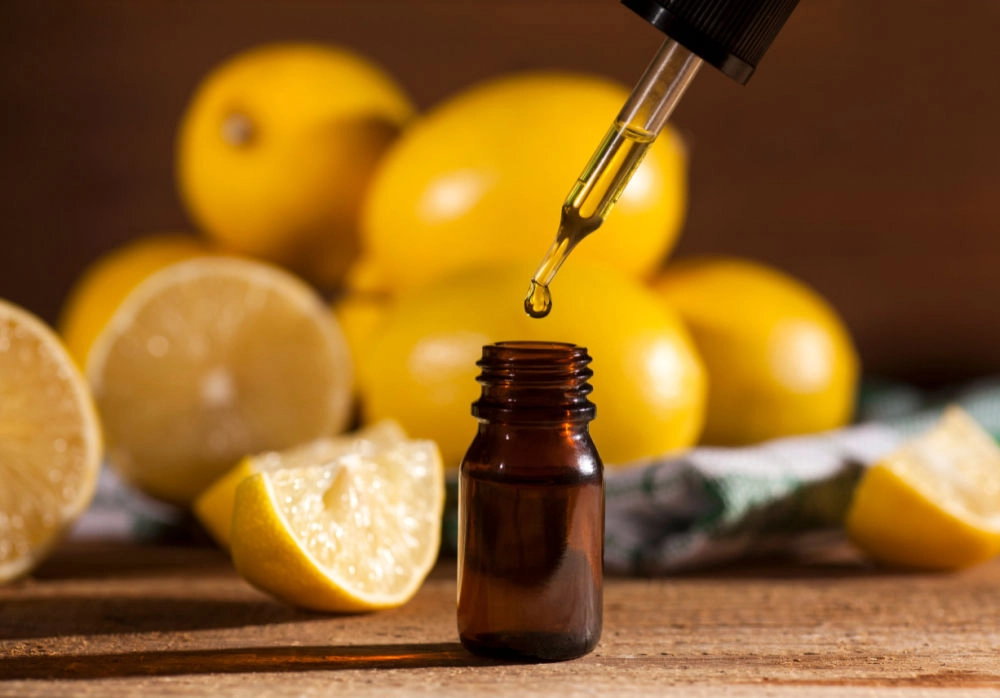 When I deep clean my house, one of my rituals is to add a couple of drops of essential oils down the sink drains.
It instantly makes the kitchen and bathrooms smell better. Plus, if you have stinky drains (or stinky garbage disposal), the smell of the oils can help mask the foul odors.
Make a Carpet Deodorizer
If you have carpet in your house or have many rugs, using a homemade carpet deodorizer before you vacuum can make your house smell amazing.
Here's how to make a homemade carpet deodorizer:
Fill a mason jar halfway with baking soda. Add 10-20 drops of your favorite essential oil. Sprinkle onto your carpet and let sit for 10 minutes, then vacuum.
Bring in Fresh Flowers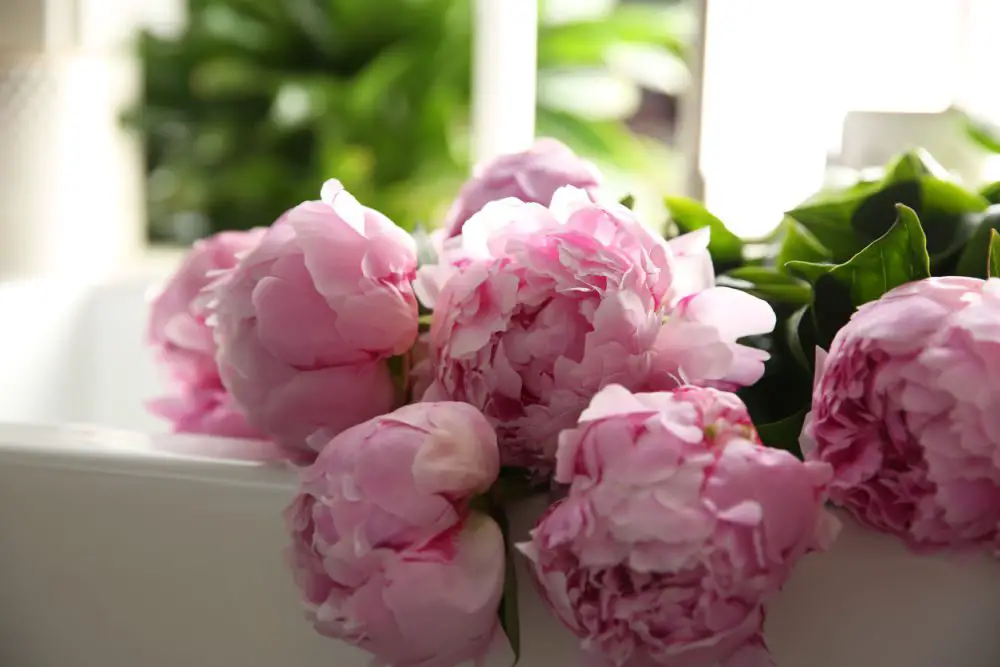 Fresh flowers are the best.
They not only instantly make any room look better, but they can make your house smell better too.
Some of the most fragrant flowers to bring into your home include:
Rose
Peony
Lily
Lavender
Jasmine
Use Potpourri
Potpourri has long been one of the best natural ways to make your house smell amazing.
It's composed of dried flowers, spices, herbs, and even essential oils.
And aside from smelling great, potpourri can be beautiful to display.
Absorb Bad Odors with Vinegar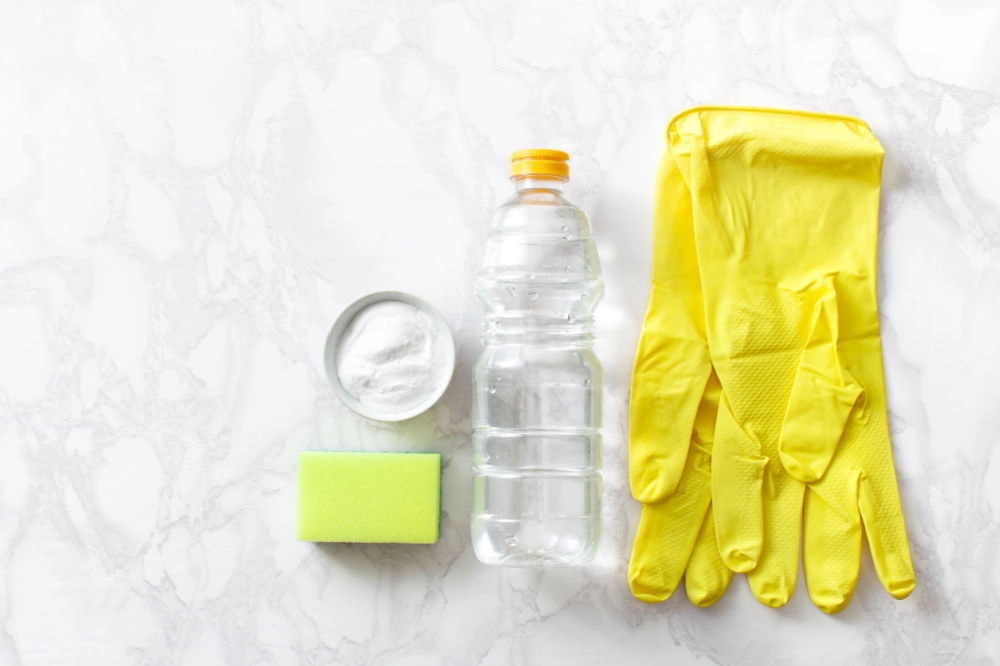 When I first moved into my house, there was an awful, musty smell coming out of my basement. So I bought all kinds of different odor absorbers from Lowes, hoping they'd do the trick.
But nothing worked until I tried vinegar.
It turns out vinegar is excellent at absorbing odors.
So, if there's a foul odor you're trying to naturally get rid of, set bowls of vinegar in the room.
Use a Reed Diffuser
While not all reed diffusers use natural oils, some do. And if you can't find one, you can make your own.
According to Garden Therapy, all you need is essential oils, carrier oil, and rubbing alcohol. For the reeds, you can use bamboo sticks or rattan.
Conclusion
If you're looking for natural ways to make your house smell amazing, these ten ideas should do the trick. 
Choose an idea or two from the list and give it a try. And for an everyday way to make your house smell great, I suggest picking up some oils and a diffuser from Amazon or Walmart.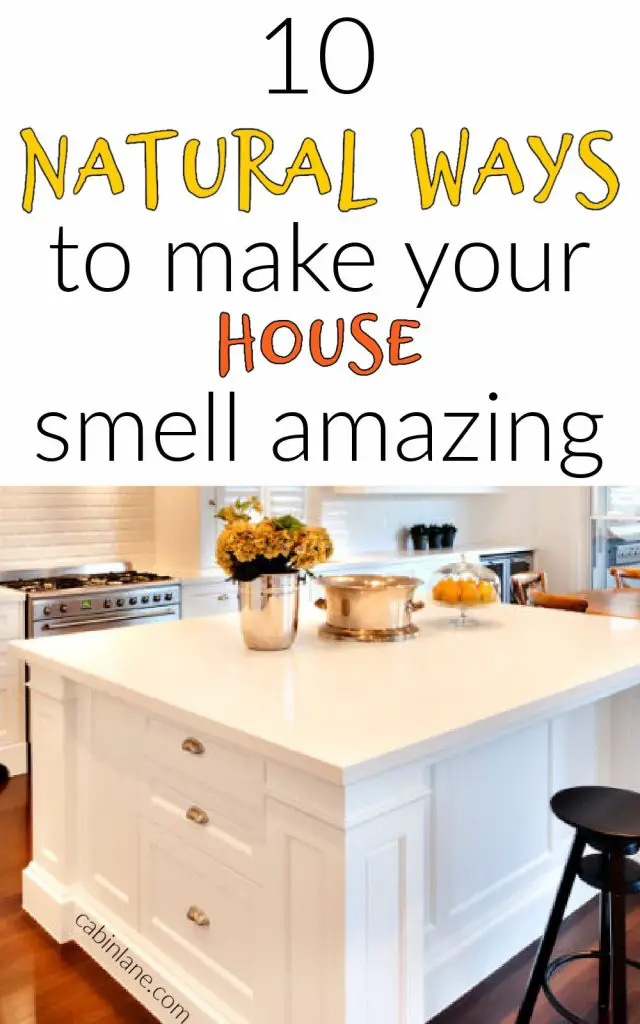 Katie Barton is the owner of Cabin Lane. She's also a home improvement writer for Bob Vila and Homedit. Her cleaning and organizing advice has been featured on Realtor.com, Yahoo News, GoBankingRates, and more. In her spare time, you can find her with a paintbrush in hand, searching for her next project.