Last Updated on February 14, 2021 by Katie Barton
Another year, another list of projects.
We moved into this house four years ago, and since then, we've had to funnel our money into important but not so fun projects. We re-roofed the house and the garage, had the house's logs refinished, lined the chimney, got a new fireplace, and replaced the kitchen appliances.
Which didn't leave much money for the fun stuff?
And now that we've tackled all of the must-do?s I can finally move on and do some things that I'd like to do!
Here's my 2019 project list.
Give Kailyn's Room a Makeover
This project is in progress. Kailyn got most of her new bedroom stuff for Christmas, and I'm currently in the process of repainting her room.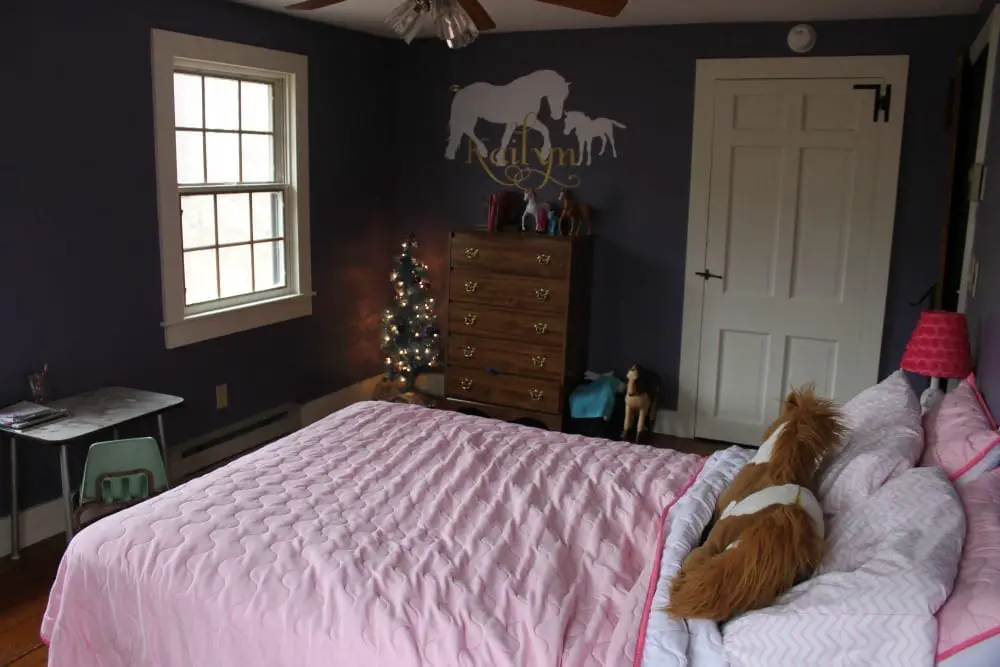 See all the details here.
Ava's Room Refresh
You know, when you do one kid's room, you have to do something with the other!
Ava's room is not getting a full-on makeover, but I'm going to do a little something for her. We'll add a rug, get a new dresser, and make her closet fun.
Master Bath Remodel
My only BIG and expensive project this year is to gut out the master bathroom. It's had water damage and has been gross since we've moved in. I tried to give it a bit of a mini makeover a couple of years ago, but at this point, the room seriously needs to be ripped down and built back up.
I'm currently saving up to do this project, so it will probably be a couple of months down the line. We're also going to do most of the work ourselves to save on the costs.
Wallpaper the Dining Room and Back Hall Wall
I've yet to wallpaper anything. (Ironically, I've spent countless hours stripping wallpaper in this house!) But I'm really liking the look of wallpaper on feature walls and want to give it a try.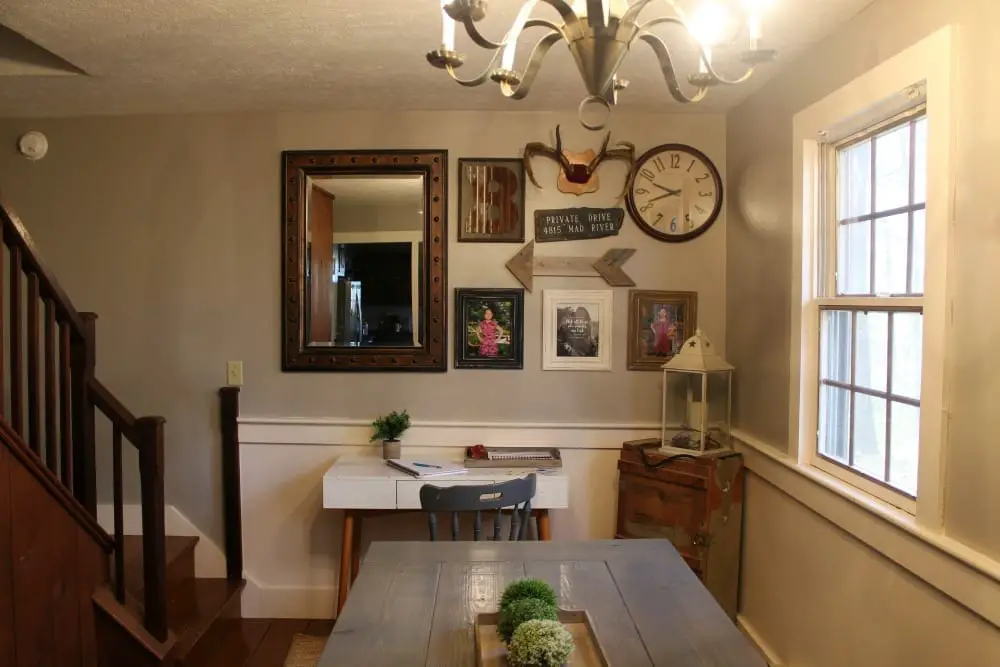 I want to do two accent walls. I'm going to start with a super small one in the upstairs hallway and wallpaper the back-gallery wall in the dining room.
Girls? Bathroom Mini Makeover
I haven't touched the girls? bathroom (which is also the biggest bathroom in the house and the one I currently use.) It's not in bad shape but could use a little love.
For this one, I plan to paint the current vanity, switch out the countertop, paint the walls, and add new flooring.
Backsplash in the Kitchen
The last idea I'm toying around with is putting a backsplash in the kitchen. I'm thinking of just doing a peel and stick one for now. (I saw At Home with Ashley's and really like it.) I'm not sure if I will like it, but it's inexpensive enough that it's not a big deal if I don't.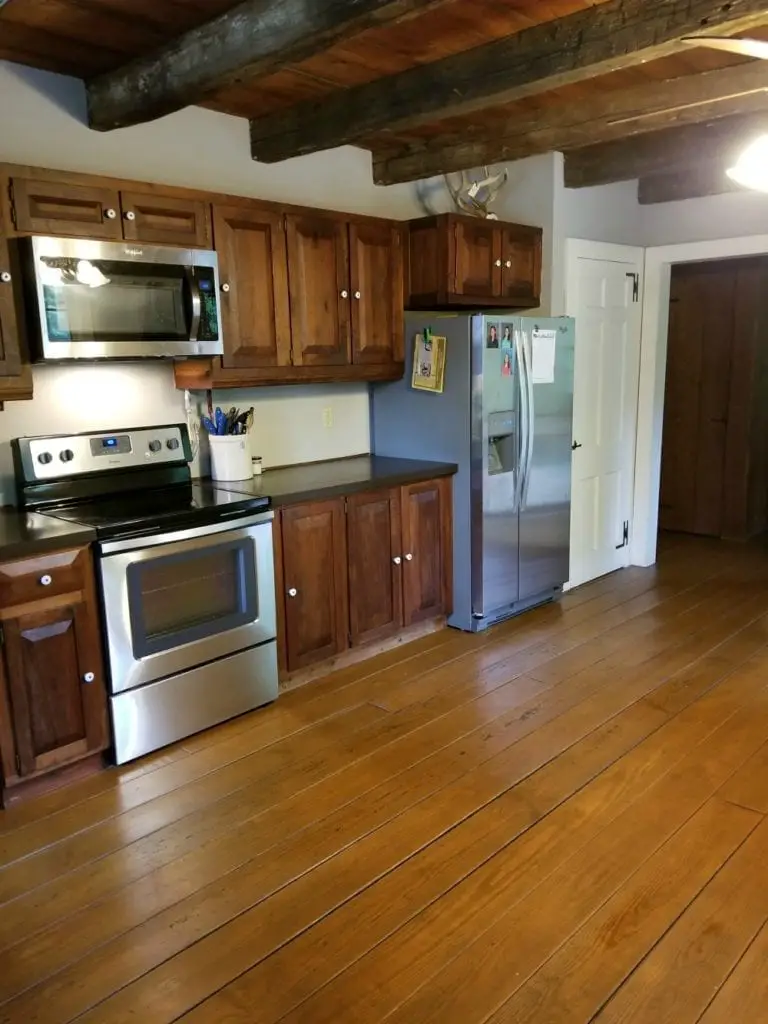 Maybe? Paint the Basement
The basement is another area in our home that hasn't received any love since we've moved in. Organizing the basement is on my list of to-dos?.
If I get all other projects accomplished, I'll bite the bullet and paint the basement as well.
I also have a few other  "need to get it done" type tasks, but they aren't significant. What will you be working on this year?
Katie Barton is the owner of Cabin Lane. She's also a home improvement writer for Bob Vila and Homedit. Her cleaning and organizing advice has been featured on Realtor.com, Yahoo News, GoBankingRates, and more. In her spare time, you can find her with a paintbrush in hand, searching for her next project.