Last Updated on January 27, 2022 by Katie Barton
Installing wallpaper is an easy and inexpensive way to add interest to a room. And luckily, with temporary wallpaper, installation and removal are super, duper easy.
I did the wall below in less than an hour, by myself. I've since removed that paper, and it came off very quickly and didn't peel any of the paint.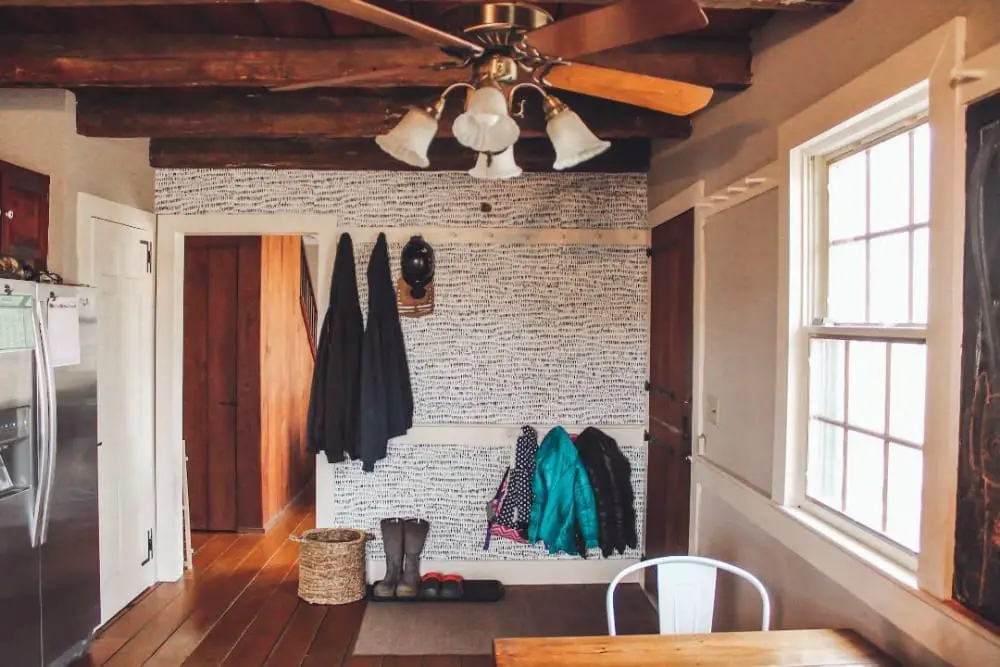 The price for peel and stick wallpaper varies greatly depending upon where your purchase. (The expensive stuff can add up to more than a thousand dollars per room. Eeeek.)
If you're looking for wallpaper that looks great but won't leave you broke, here are five places to find affordable peel-and-stick wallpaper.
Amazon
Amazon has a bunch of different wallpaper at varying prices. However, if you're looking for SUPER cheap peel and stick wallpaper for a project, you can find it on Amazon, especially if you're into the shiplap look.
Here are a few different options Amazon has: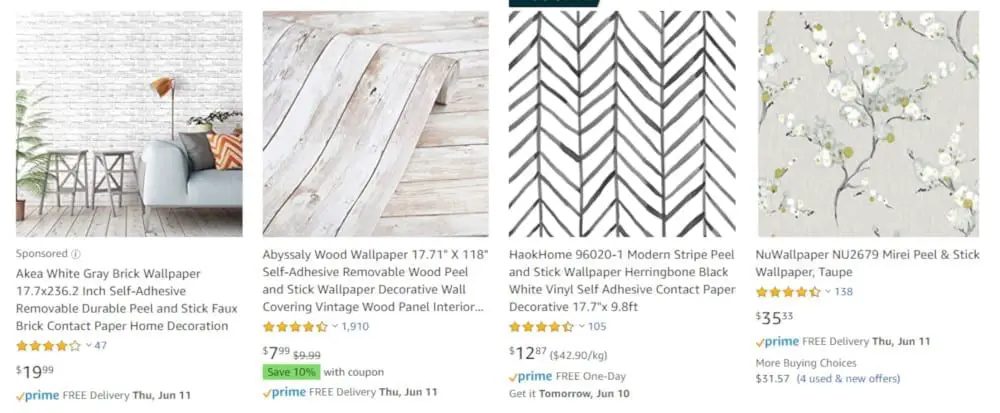 Target
I love the wallpaper options at Target. It's very on-trend and super easy to find the style you're looking for. It's also comparably priced to the paper at Wall Pops.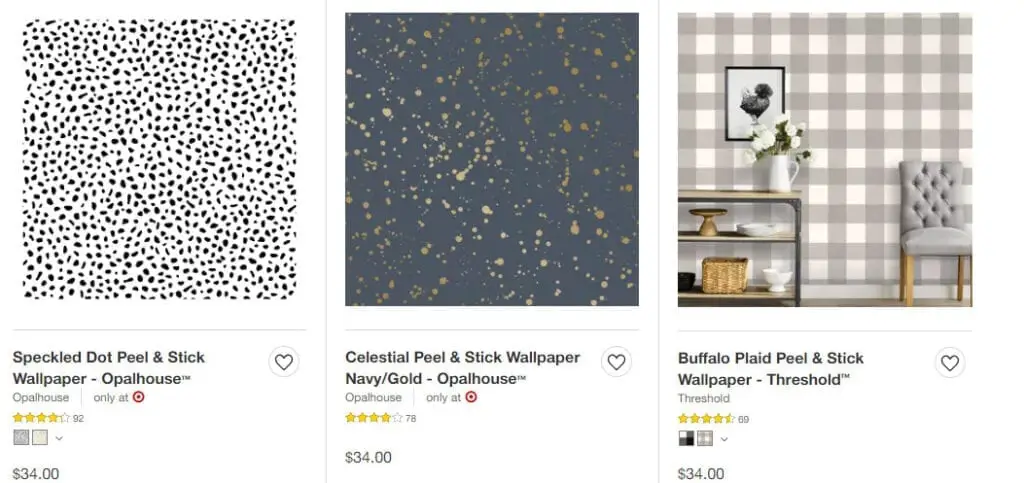 For instance, the Opalhouse brand of paper covers around 27 square feet for $34.
Wall Pops
Wall Pops is where I got the wallpaper I put in my entryway. The paper was high quality, a breeze to install, and relatively inexpensive.
Wall Pops now carries the Scott Living line from Drew and Jonathan Scott. 😉
Here's a look at some of the affordable peel and stick wallpaper from their line:

These pieces cover about 30 square feet. However, there's an even more extensive selection on Wall Pops, and you can find the clearance paper at a much lower price.
Wayfair
Wayfair has affordable peel and stick wallpaper that ranges from $1 to $3 per square foot. While they have various styles, they seem to be slightly higher priced than the other sources listed. However, if you can find a clearance paper, you like you could score an excellent deal.

Walmart.com
While I've never seen a good selection of peel and stick wallpaper in my local Walmart, they do have a decent selection online.
Many of the options are priced at $1-$2 per square foot, which isn't too bad.

You can check out my tutorial on hanging peel and stick wallpaper here.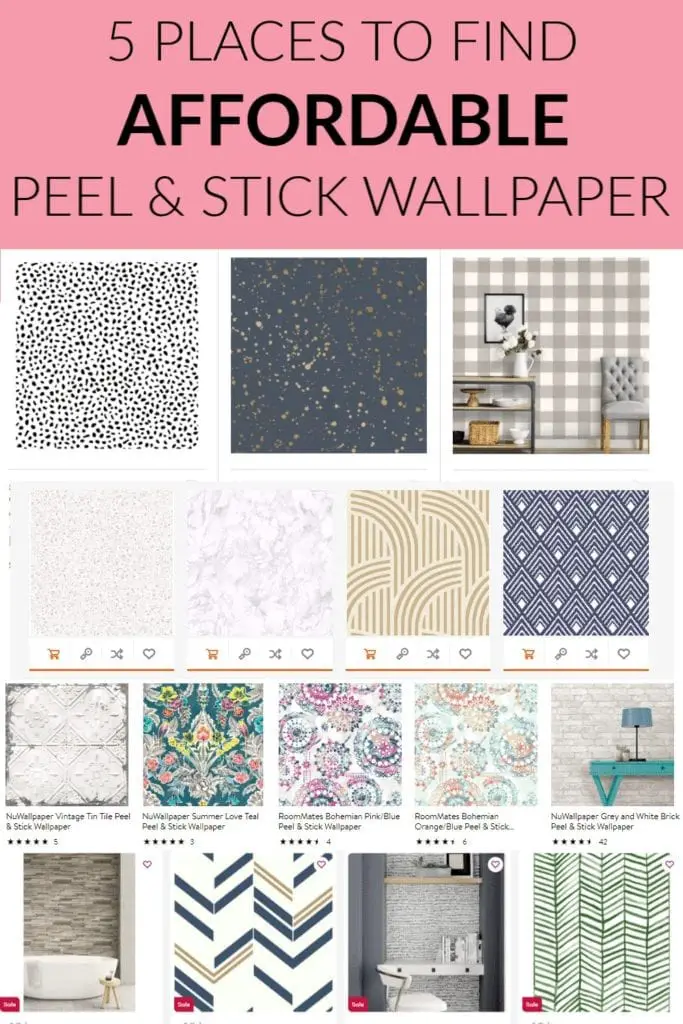 Katie Barton is the owner of Cabin Lane. She's also a home improvement writer for Bob Vila and Homedit. Her cleaning and organizing advice has been featured on Realtor.com, Yahoo News, GoBankingRates, and more. In her spare time, you can find her with a paintbrush in hand, searching for her next project.