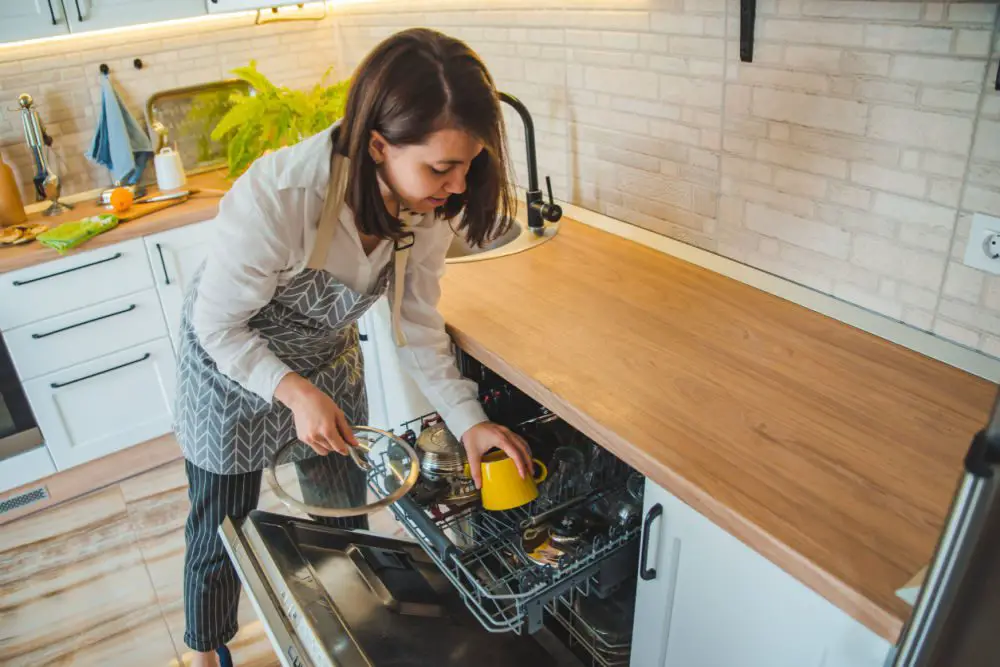 You load your dirty dishes and go to grab a dishwasher tab only to discover you're completely out.
Now you're wondering if you can add a little dish soap to the machine instead.
Before you do, read this.
Can You Use Mrs. Meyers Dish Soap in the Dishwasher?
No, you should never put Mrs. Meyer's dish soap in the dishwasher. You'll likely have suds coming out of your dishwasher and filling your kitchen if you do. Putting dish soap in your dishwasher may even permanently ruin it.
Does Mrs. Meyer's Sell Dishwasher Detergent?
If you love Mrs. Meyer's products, you'll be happy to know that they make dishwasher detergents. Their dishwasher pods come in lavender, basil, and Lemon Verbena. Each pack contains 20 dishwasher pods.
You can purchase them directly on the Mrs. Meyers website or Amazon.
What Can I Use if I'm out of Dishwasher Detergent?
If you have your dishwasher loaded and won't be picking up detergent anytime soon, you have two options – unload and wash by hand or use a substitute.
The two best dishwasher detergent substitutes are baking soda and vinegar. (Just keep in mind that neither will clean quite as well as your regular detergent pods.)
Baking soda – To use baking soda as a dishwasher detergent, fill your detergent cup with it and run the dishwasher on a regular cycle.
White distilled vinegar – To use white distilled vinegar as a dishwasher detergent, fill a bowl or cup with ½ cup of vinegar, place it on the top rack, and run your dishwasher. (No need to put anything in the detergent cup.)
Never put dish soap, laundry detergent, shampoo, or multi-purpose cleaners in the dishwasher. 
Final Thoughts
So, can you use Mrs. Meyer's dish soap in the dishwasher?
You should never put any brand of dish soap in your dishwasher, including Mrs. Meyer's. Instead, consider picking up a pack of Mrs. Meyers dishwasher detergent pods. In the meantime, you can wash your dirty dishes by hand or use a safe substitute.
Katie Barton is the owner of Cabin Lane. She's also a home improvement writer for Bob Vila and Homedit. Her cleaning and organizing advice has been featured on Realtor.com, Yahoo News, GoBankingRates, and more. In her spare time, you can find her with a paintbrush in hand, searching for her next project.