Last Updated on February 14, 2021 by Katie Barton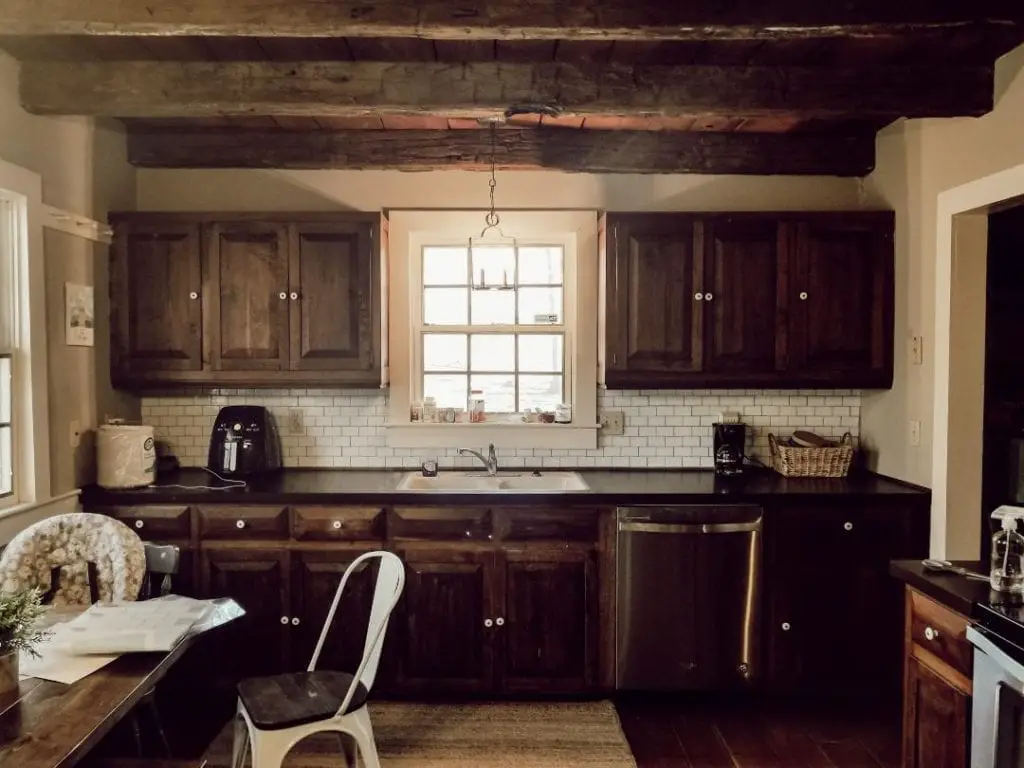 At the beginning of the year, I created a projects list for the house. On that list was installing peel and stick tiles on the kitchen backsplash.
I had seen pictures of others using Tic Tac Tiles and thought they looked pretty good. Since I wasn't sure what backsplash I wanted as a permanent solution, I thought giving these peel, and stick tiles was worth a shot.
Here's how it panned out.
Installing Tic Tac Tiles
When I ordered the Tic Tac Tiles, I had pretty low expectations. I mean, would a peel and stick tile really look good? To my surprise – yes!
When I received the tiles, I was pretty impressed with them. They had a real tile look to them.
I thought installing these would be easy, but I was wrong.
To get started I created a level line on my wall as a guide. I decided to start at one end of the counter and work my way to the other side. Lining up the grout lines was a bit tricky, but I got the first half of my first wall done fairly quickly.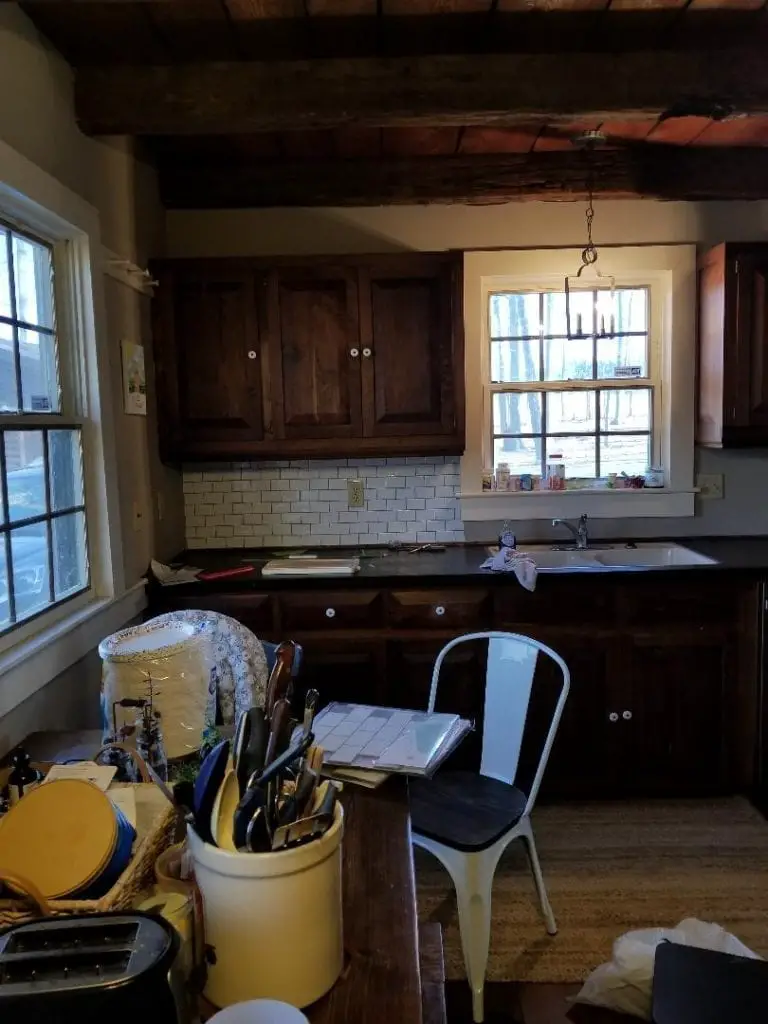 Then it all went downhill…
Even though I used a level line to work off, my counter dipped down on the other side. I ended up with nice, pretty, even tiles on the left side, and by the time I got to the right side, the bottom of the tile was a couple of inches off the counter, and it looked ridiculous.
I tried to correct this by shifting down the tiles and did eventually make it look right. The problem was that every time I had to reposition a tile, it was less sticky.
I got this one wall looking good. The next morning, I woke up to find that all of the tiles I had repositioned were now peeling off. No matter what I did, they would not stay put.
User Error?
I tried to move onto my next wall and encountered a similar problem. The wall bowed, and every time I tried to reposition a tile, it slowly started to peel off the wall.
(And these tiles ARE extremely sticky. I accidentally dropped one on the floor, and it peeled the wood off my hardwoods!!)
In the end, there were all kinds of spots peeling up, and I had to take them down.
They peeled right off without ripping up any paint or drywall.
Final Verdict
For the right person, these could work well. Just be warned that they are much harder to properly install than you think they would be. They are also about impossible to cut with an Exacto knife. Instead, you have to use scissors.
I've seen pictures of houses where these look fantastic. And the tiles themselves do look good.
If you have level counters and patience, then these could work for you.
In the end, I decided to just go with real subway tile. I've got that installed and just need to grout, then I'll post some pictures of that!
Have you ever used peel and stick tiles? If so, how did it work out for you?
Katie Barton is the owner of Cabin Lane. She's also a home improvement writer for Bob Vila and Homedit. Her cleaning and organizing advice has been featured on Realtor.com, Yahoo News, GoBankingRates, and more. In her spare time, you can find her with a paintbrush in hand, searching for her next project.