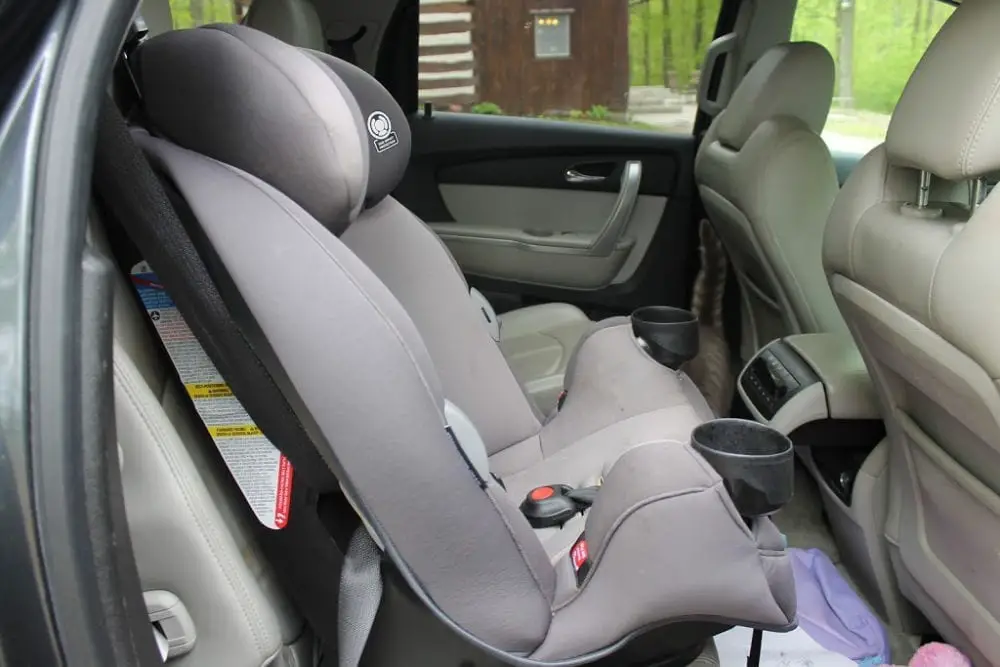 Toddlers are rough. And messy. And pukey. Plus, they like to through tantrums.
This means, if you let them eat and drink in the car, you end up with a disgusting car seat pretty dang often.  Luckily, cleaning car seats isn't hard.
My almost 3-year old daughter's seat always gets gross but cleans up well. It just takes a bit of elbow grease.
Here's how to clean a toddler car seat.
How to Clean a Toddler Car Seat – Step by Step
1. Shake or Vacuum Loose Debris
If there are a few cracker crumbs in your child's car seat, take it out of your vehicle and shake or dust those crumbs off.
If there are crumbs EVERYWHERE, pull out your vacuum and suck them all up.
2. Remove the Car Seat Cover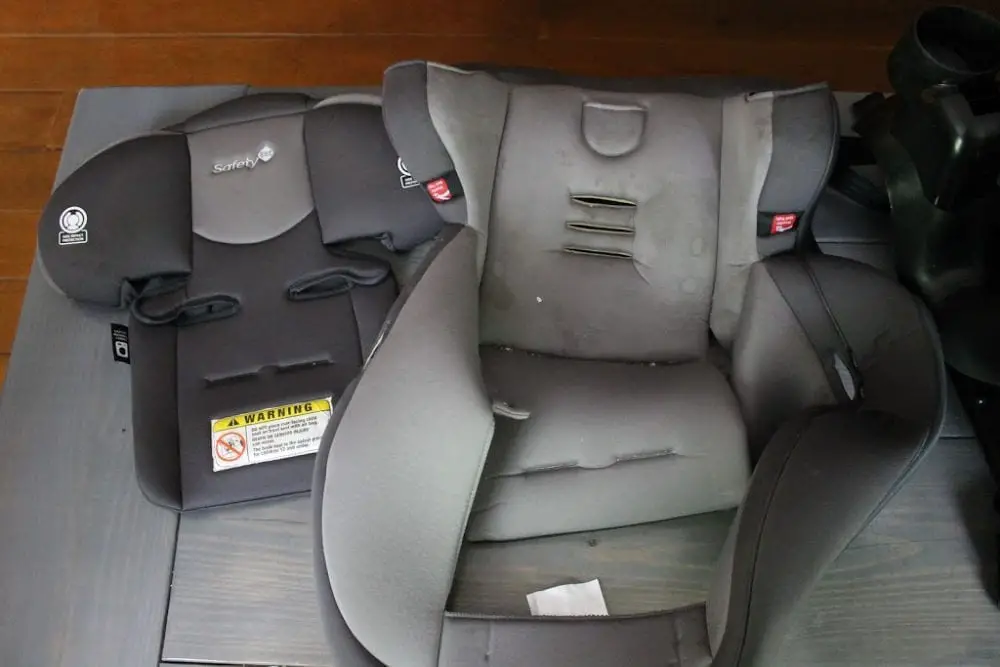 Most car seats have detachable covers. (If yours doesn't have one, you'll have to spot treat. The rest of this post won't apply to you.)
The covers are usually secured to plastic hooks on the back of the seat – start by unhooking those. 
You may need to loosen the buckles or remove the bottom buckle to remove your car seat cover. For mine, I had to unfasten the top buckles and then pull the bottom buckle up through a slot. The cover was snugly fitted on the seat, so I just pulled it off.
If you've never taken off a car seat cover, check your owner's manual or look up instructions for your specific model.
3. Wash the Cover on Gentle Cycle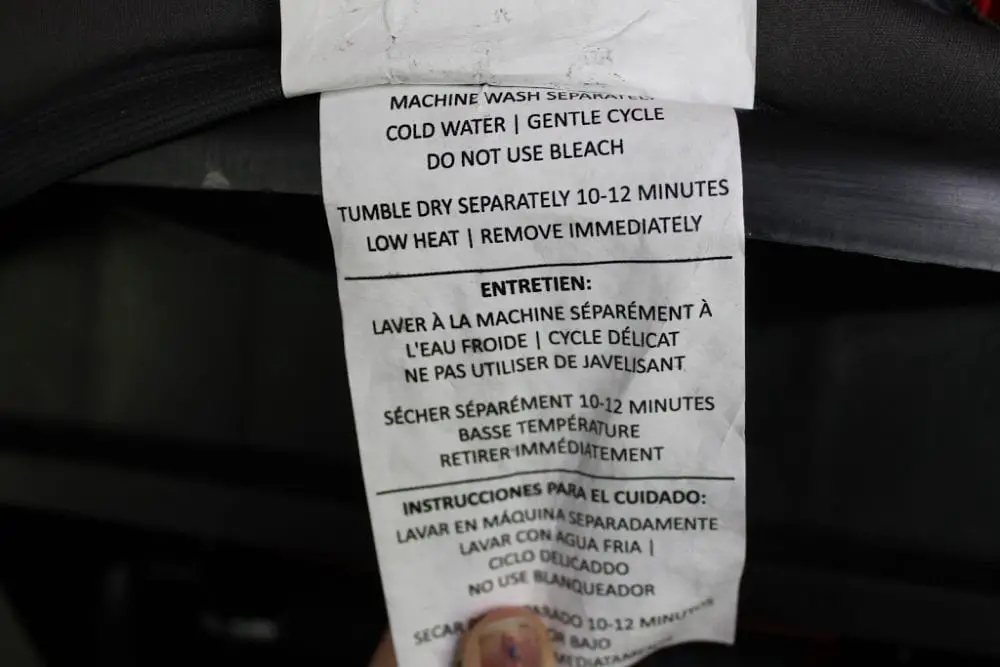 Wash the car seat cover on the gentle cycle and use a mild detergent. (I use Mrs. Meyers Laundry Detergent for this.)
Per the instructions on my car seat, I tumble dried it on low for 10 minutes and hung it on my stair rails to finish drying.
(If you're not sure if your car seat cover is machine washable, resort to your owner's manual or look on the back of the seat for a tag.)
4. Wash the Base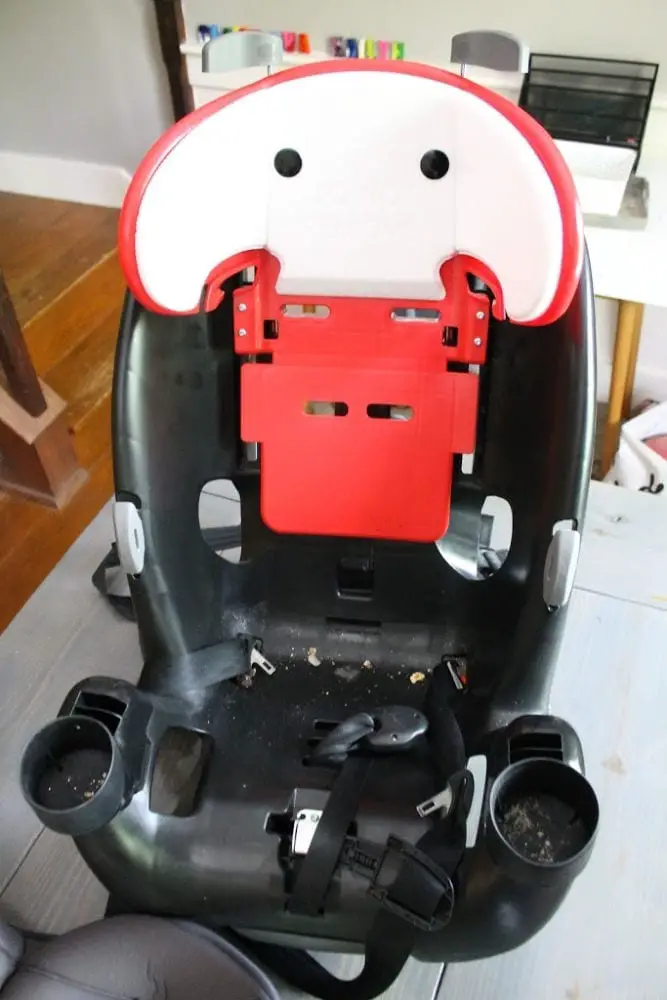 Next, take a wet rag with a touch of dish soap and wipe down the car seat. Dry it off with a dry towel.
If there are spots with food or other materials stuck to it, use more soap.
Doing this loosened up some stuck-on debris, so I went back and swept it again after washing with a rag.
5. Clean Off the Harness
The harness is BY FAR the nastiest part of any car seat. Food, drinks, and vomit can easily become stuck on it.
First, try wiping the harness and buckles down with a wet rag. For hard to remove gunk, use an old toothbrush and a butter knife to scrape off. Use dish soap on spots that won't come clean with water alone.
Important: Never put the harness in the washing machine or dryer. It could affect the safety of your toddler's car seat.
6. Reassemble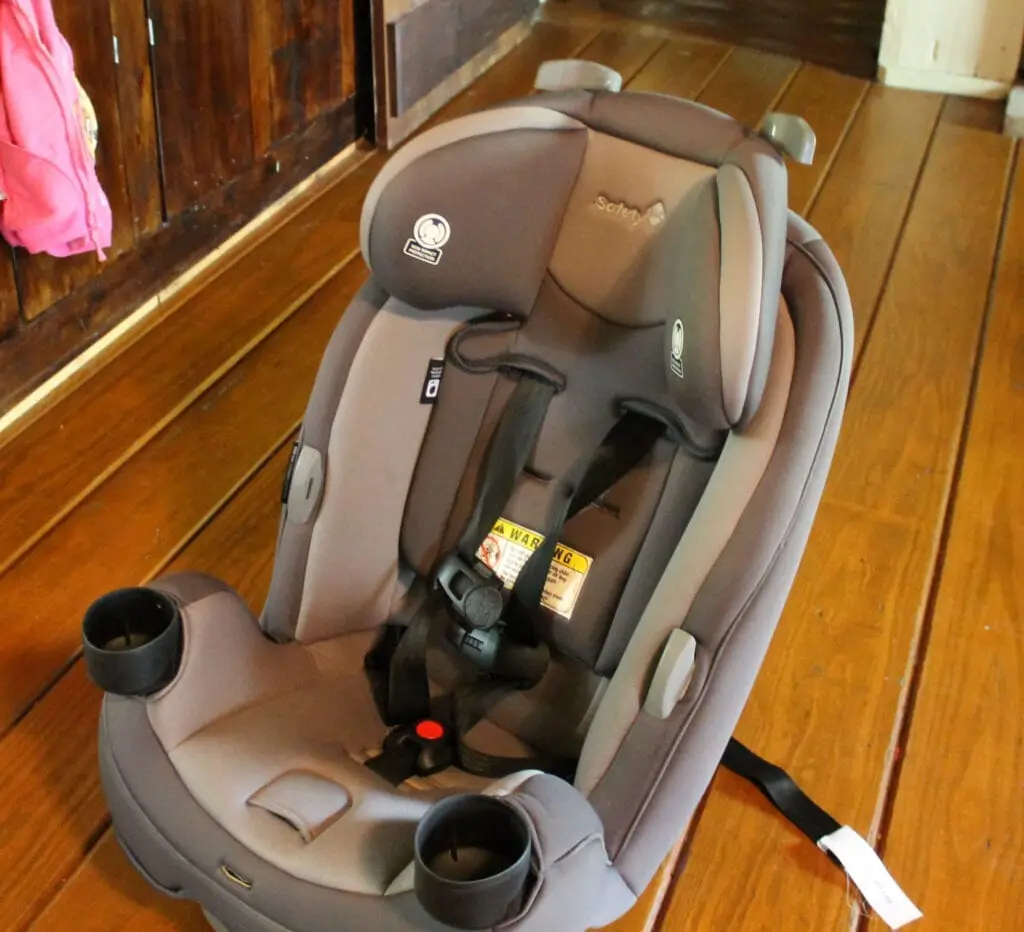 Once all the dirt and grime are off the seat and the cover is clean, it's time to reassemble. Put your car seat back together the way you took it off.
Your toddler's car seat will now look and smell much better than it did before.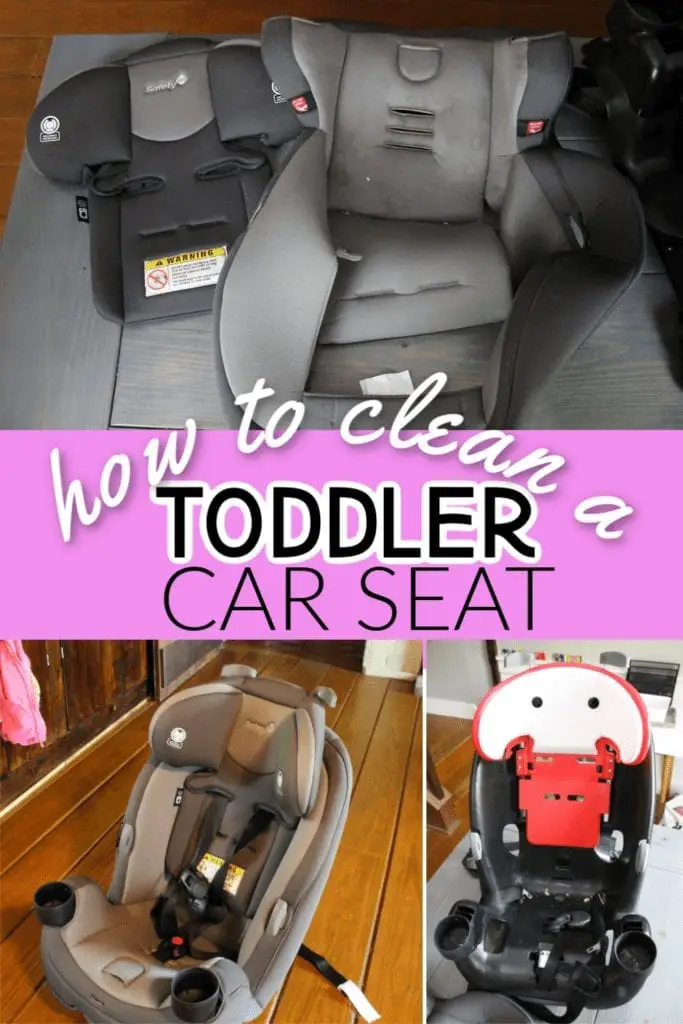 Katie Barton is the owner of Cabin Lane. She's also a home improvement writer for Bob Vila and Homedit. Her cleaning and organizing advice has been featured on Realtor.com, Yahoo News, GoBankingRates, and more. In her spare time, you can find her with a paintbrush in hand, searching for her next project.