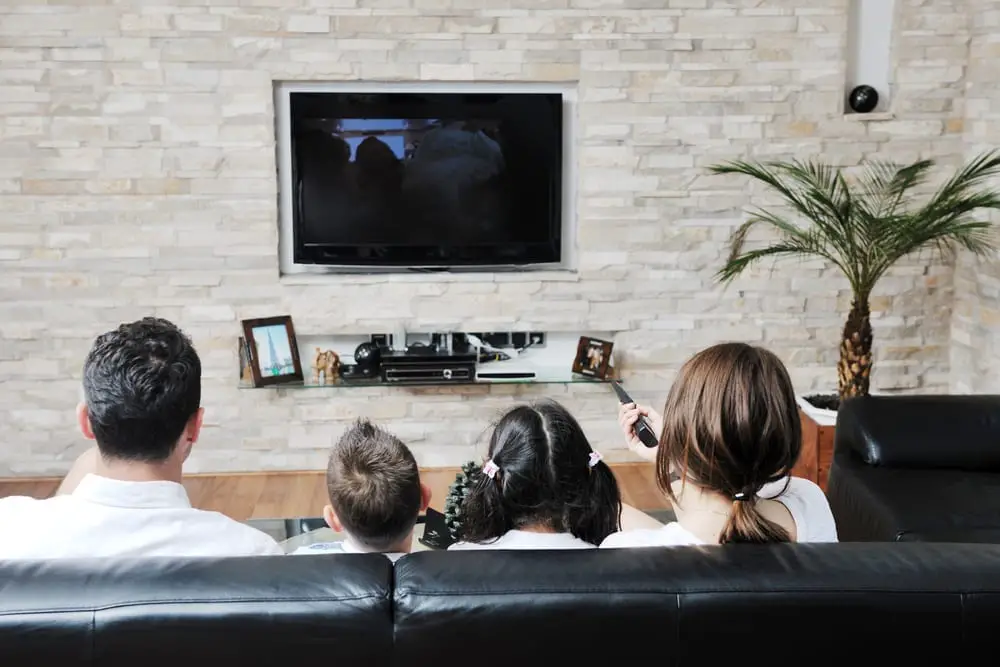 TVs are one of those items that you probably don't clean as often as you should. After all, it's not until a substantial amount of dust has built up that you even realize the TV is dirty.
Luckily, if you're dealing with a dusty TV or grimy screen, it's easy to clean up.
 Here's how to clean a TV so that your TV looks like it just came off the store shelf.
Cleaning a TV: Quick Method
To clean a TV, first, wipe down the screen with a dry microfiber cloth. Next, wipe the rest of the tv to remove dust. Use your vacuum attachment to suction dust from the vents and speaker. Using a cleaner meant for screens, spray a fresh microfiber cloth until it's damp and clean the screen.
How to Clean Any TV: Step by Step
Step 1: Dry Wipe Down to Remove Dust
Get a dry microfiber cloth and run it across your TV's screen in a side-to-side motion to remove dust. After you're done with the screen, wipe down the rest of the TV, including the back and vents.
Step 2: Vacuum Dust Out of the Vents
If your TV is anything like mine, the vents are looking pretty bad by the time you get around to cleaning them. Luckily, a quick use of your vacuum and an appropriate attachment can suck the dust build up out of the vents.
Step 3: Clean the Screen
If your screen has fingerprints or grime on it that didn't come off with a dry microfiber cloth, you can use a screen cleaner on it. My favorite screen cleaner is from Better Life, but any cleaner meant for screens will do.
Warning: NEVER use Windex or regular glass cleaner on your flat-screen TV. It will ruin it.
Lightly spray a clean microfiber cloth with the spray and wipe from side to side. For any areas with a build that's not coming up, spray them lightly and continue to wipe with your cloth. Be sure to wipe gently since too much pressure can damage the screen.
Frequently Asked Questions about Cleaning TVs
Can I use a baby wipe to clean a flat-screen TV?
No, you should never use baby wipes to clean flat screens. Baby wipes will leave buildup behind that will make watching TV hard – and may even cause permanent damage to your TV screen.
How do I get fingerprints off of my TV?
To remove fingerprints off your TV, you can use a microfiber cloth and water or a screen cleaner. Slightly dampen your cloth and run it back and forth across the entire TV screen to remove fingerprints.
How do I clean the remote for my TV?
To clean the remote for your TV, first, remove the batteries so that you don't accidentally change the settings on your TV when you're cleaning. Now, you can use a damp microfiber cloth or a disinfectant wipe to wipe down your remote. 
If there is food or other debris stuck around the buttons, you can use an old toothbrush to lightly scrub and break it loose.
Clean that TV the Right Way
Cleaning a TV isn't hard – you just need to steer clear of cleaners with harsh chemicals. A vacuum and a microfiber cloth are the two best tools for cleaning a TV and keeping it clean. Other than that, picking up a cleaner meant for screens is a wise idea.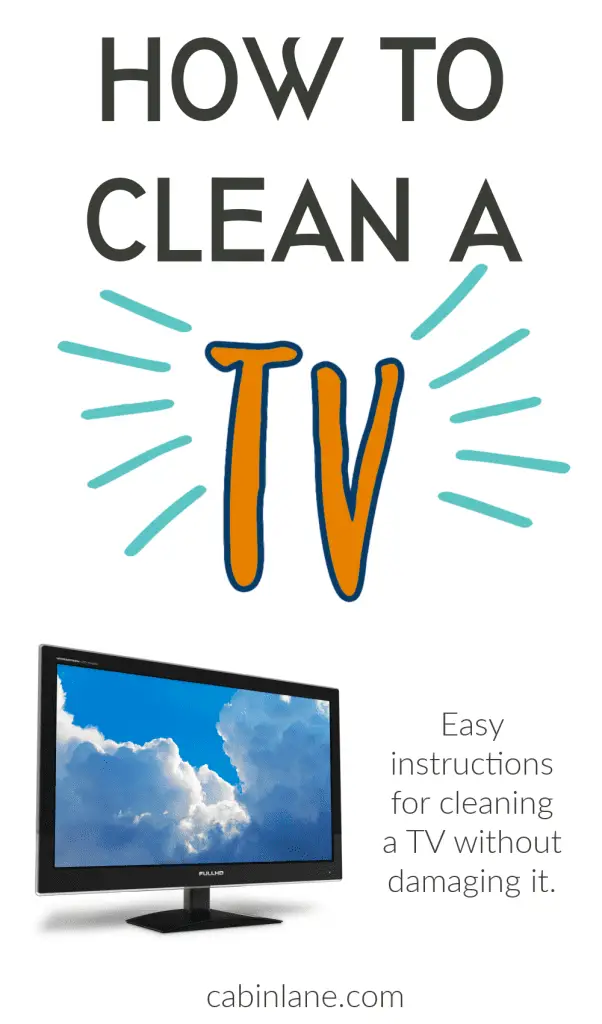 Katie Barton is the owner of Cabin Lane. She's also a home improvement writer for Bob Vila and Homedit. Her cleaning and organizing advice has been featured on Realtor.com, Yahoo News, GoBankingRates, and more. In her spare time, you can find her with a paintbrush in hand, searching for her next project.