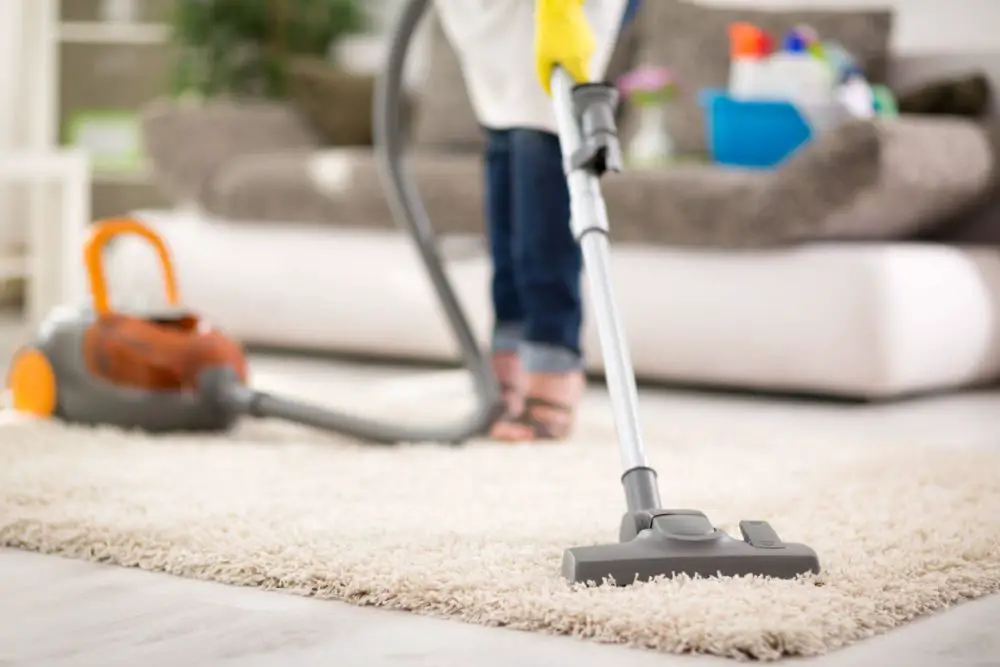 Vacuum cleaners are one of the most used and helpful household tools.
But, like any other piece of equipment, they require maintenance from time to time – mainly in the form of cleaning their filter.
(Although, if you're like me and live in a house full of girls, maintenance probably also requires cleaning hair off the vacuum roller brush…)
If you've never cleaned a vacuum filter before, the method you'll need to use will vary depending on the type of filter you have.
Here's how to clean vacuum filters – the three most common types.
How To Clean A Foam Vacuum Filter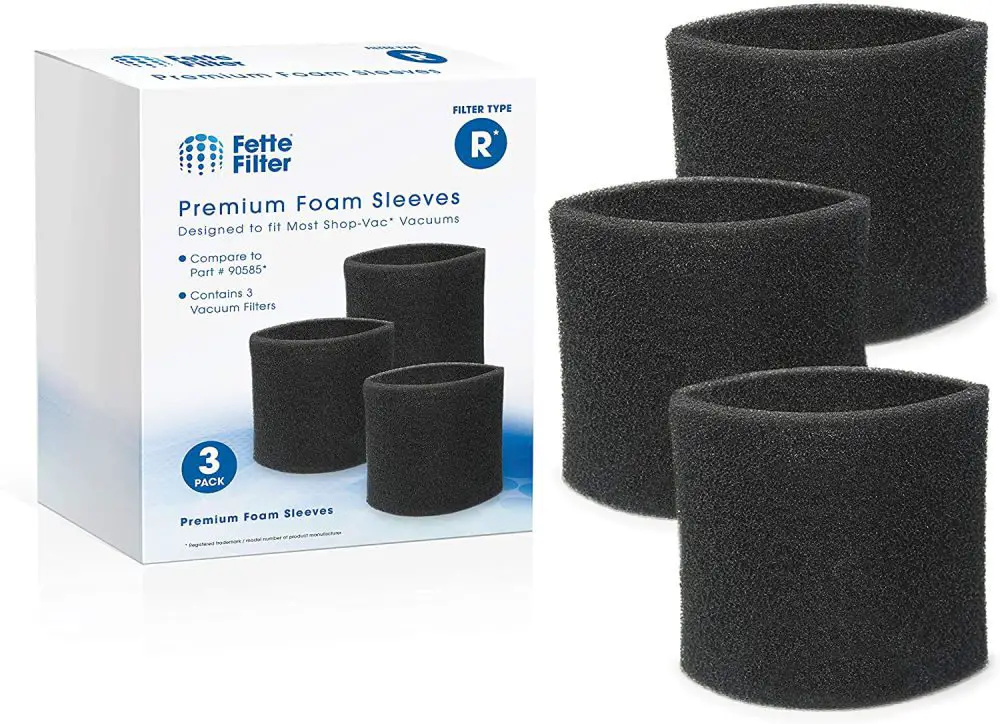 You often find foam filters in bagless vacuums. And you can instantly tell what they are because….well, they're made out of foam.
When you don't clean your foam filters often enough, they become full of dirt, restricting airflow and making your vacuum do a less than stellar job.
Luckily, foam filters are the easiest to clean.
Here's what to do:
Submerge your foam filter in a sink or basin full of warm water and allow it to sit for a couple of minutes.
Squeeze the foam filter to release all of the dirt.
Run under water until the water is clear.
Gently squeeze excess water.
Lay the foam filter on a towel and allow it to dry. 
You need to let the filter dry completely before placing it back in the vacuum, or else you risk the chance of it growing mold. (And stinking up your house.)
How To Clean A Cartridge Vacuum Filter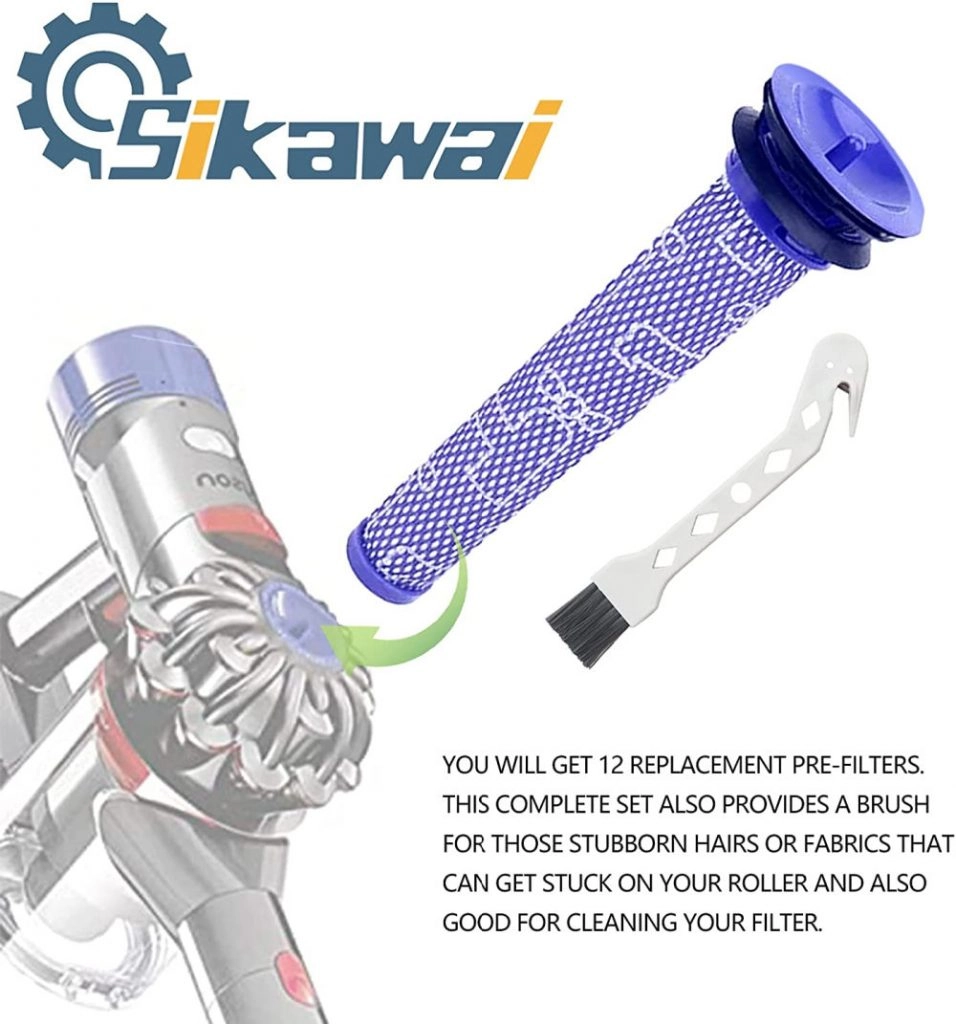 A lot of newer vacuums have cartridge filters. These filters are usually cylinders of pleated synthetic materials or paper. 
Since cartridge filters are mostly disposable, you should be able to purchase replacements inexpensively. (I order replacement filters for my cordless Dyson very cheaply on Amazon.)
If you're interested in increasing the lifetime of your cartridge filters, you can do so by cleaning them regularly. The best way to do this is to remove the filter and gently tap it against a hard surface (like your trash can) to release the dust.
If your cartridge filter is made of paper, don't get it wet. However, if your cartridge filter is made of cloth, you can clean it by running it under water until the water runs clear. Then allow it to air dry before placing it back in the vacuum.
How To Clean A HEPA Filter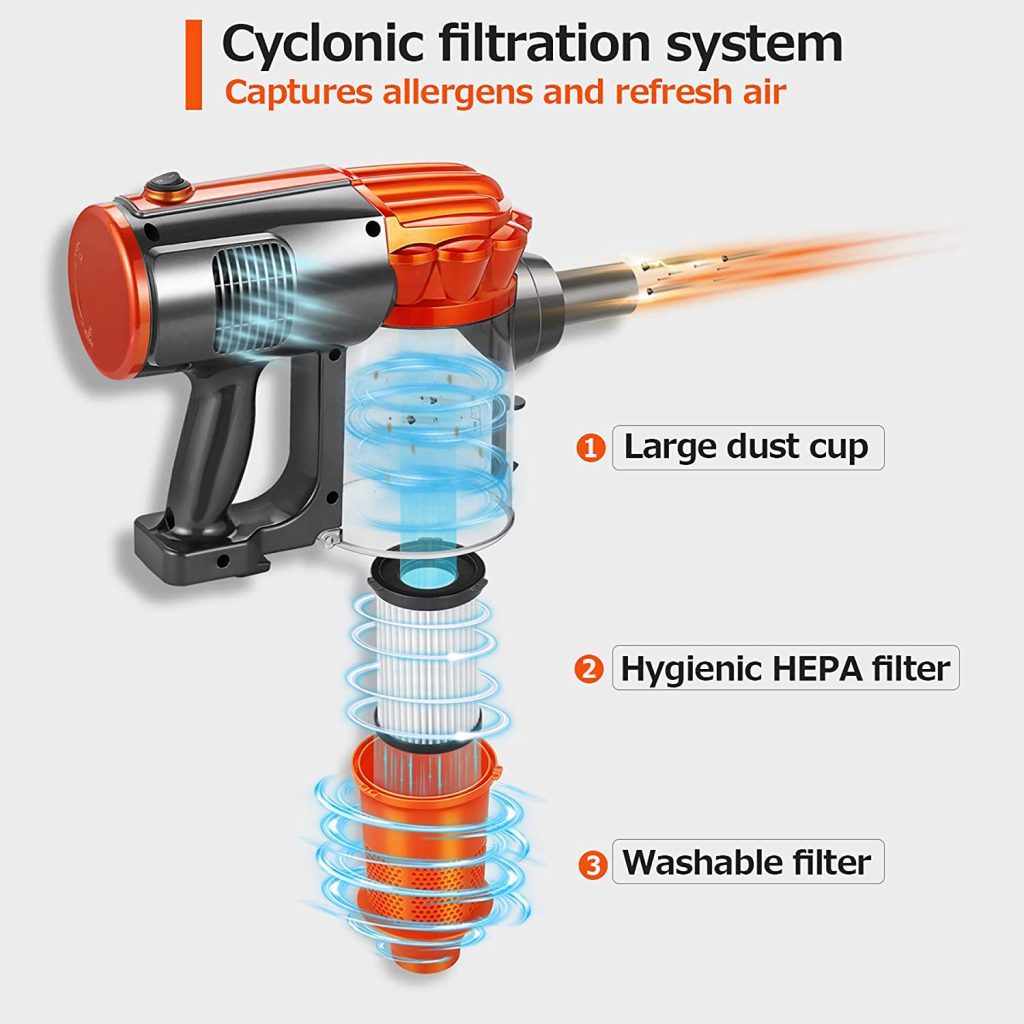 High-Efficiency Particulate Air (HEPA) filters are hard workers, trapping up to 99.97% of dust and dirt particles. These filters are made of tightly woven fibers, through which even the smallest dirt particles cannot pass. 
As awesome as they are, most HEPA filters are not washable. (There are some exceptions.) When they get dirty, you should gently vacuum them to remove the dust or replace them with a new filter. You can find replacement filters for most vacuums on Amazon.
Since the vast majority of HEPA filters can't stand up to water, I encourage you to look up manufacturer cleaning instructions for the make and model of your vacuum.
Frequently Asked Questions 
Are vacuum filters machine washable?
Most vacuum filters are not machine washable. In fact, when it comes to HEPA and cartridge filters, you shouldn't get them wet at all. If you have a foam filter, your best is to gently hand wash it.
Can I soak my filter in vinegar?
If you are cleaning a foam filter, you can add a few drops of vinegar to the water you are cleaning it with. However, if you are cleaning a cartridge or HEPA vacuum filter, do not use vinegar. 
How often should you clean vacuum filters?
You should clean your vacuum filter at least every three months. If you have a lot of foot traffic in your home or pets that shed, you should clean it more often.
Final Thoughts on How to Clean Vacuum Filters
If you're wondering how to clean vacuum filters, the process isn't hard.
If you have a foam filter, you can run it under water until all the dirt is gone. For HEPA and cartridge filters, you're best off gently shaking them to remove excess dirt. If doing that doesn't improve your vacuum's suction power, it may be time to replace the filter.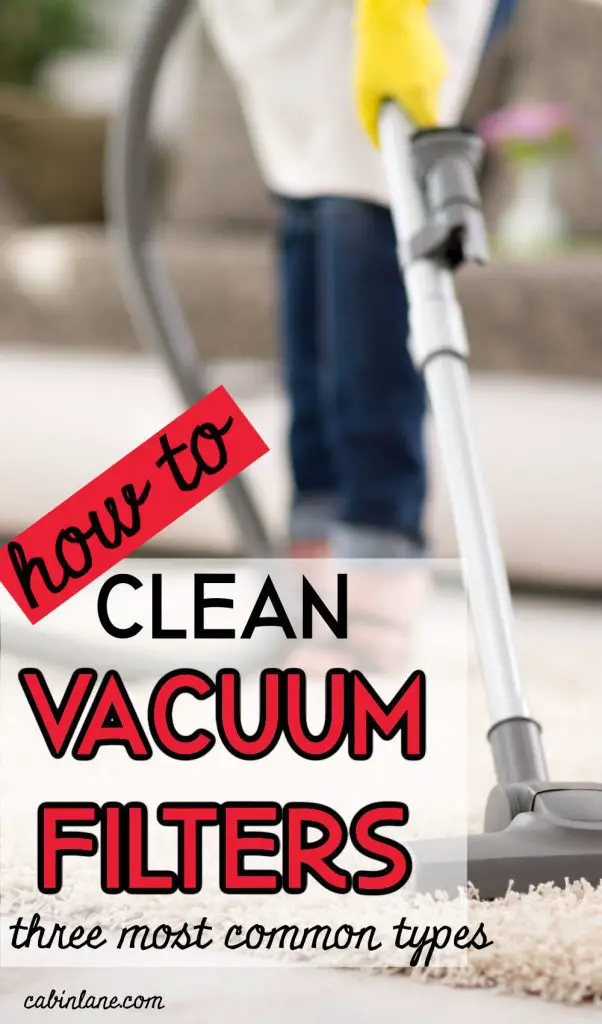 Katie Barton is the owner of Cabin Lane. She's also a home improvement writer for Bob Vila and Homedit. Her cleaning and organizing advice has been featured on Realtor.com, Yahoo News, GoBankingRates, and more. In her spare time, you can find her with a paintbrush in hand, searching for her next project.