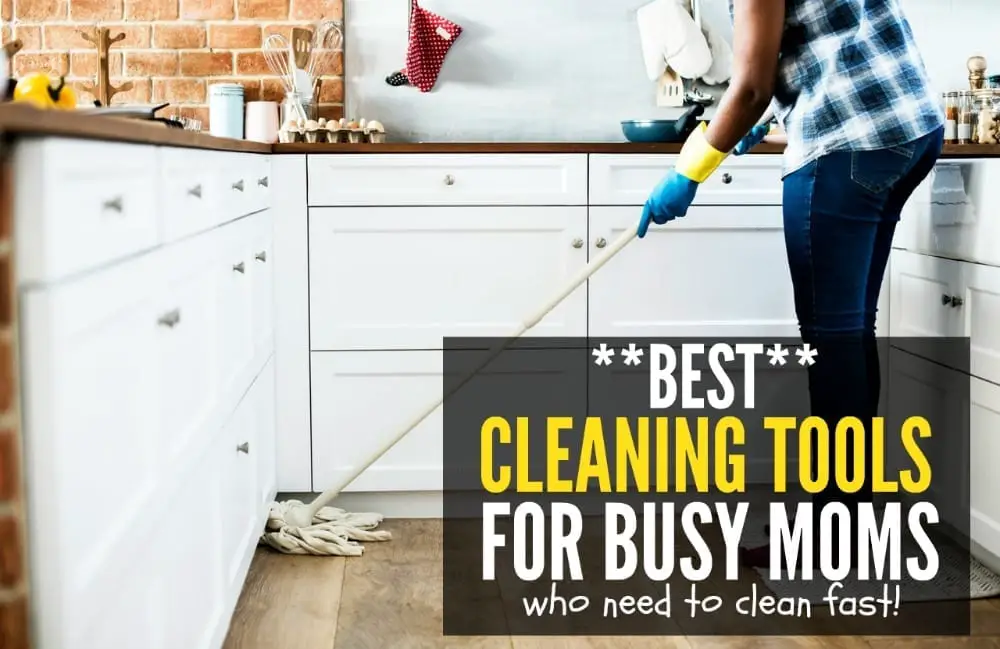 If there's one thing, I can't stand, it's a messy house! When my house is a mess, I feel like I can't think straight – it just throws off my day. Unfortunately, I don't have hours per day to devote to cleaning. Instead, I clean fast!
Since having my last baby almost two years ago, I've gotten good at a quick house clean. But I wouldn't be able to do it without the tools I've put in my cleaning arsenal.
These are the best cleaning tools for busy moms who need to clean fast!
# 1  Dyson Stick Vac
Hands down, the number one tool for a busy mom is a cordless vacuum.
Kids (and husbands) can be messy. Being able to grab my vacuum off the wall and quickly sweep up messes has been life-changing. (?Not an exaggeration!)
I started with a cordless Shark vac, but over the course of a few months, it just wasn't cutting it. Last year I decided to splurge on a Dyson stick vac, and it is still amazing!
 Since we live in the middle of the woods and use wood to heat our home, there are often chunks of mud and little wood pieces all over the floor. This vacuum sucks them up without a problem.
If your floors don't get quite as dirty as mine, you may be able to find a different brand/cheaper model that will work great for you.
# 2  Refillable Microfiber Mop
I've always loved the convenience of the Swiffer spray mops. Again, they're an easy grab and great for quick clean-ups. However, what I HATED was having to buy the Swiffer pads and Swiffer cleaner. That stuff can get expensive fast.
Years ago, I retired my Swiffer and bought this refillable microfiber mop.
You can use whatever cleaner you prefer, and you toss the pads in the washer when they get too dirty! I've had this model for at least three years, and it's still doing great.
# 3  Glass Spray Bottles + Mrs. Meyers Multi-Purpose Concentrated Cleaner
This is another money saver that makes life just a little bit easier. Instead of buying individual cleaners, I have a couple of glass spray bottles that I refill.
I buy the big bottles of concentrated Mrs. Meyers cleaner (honeysuckle is my favorite) and use it for my mop and these spray bottles.
# 4  Windex Wipes
This one's a little bit of a splurge but is SO convenient.
Last year I found a deal on these Windex wipes during Amazon Prime day and decided to try them out. I put a pack in each bathroom, and it's made cleaning toothpaste off of mirrors so easy. Instead of hunting down Windex, I grab a wipe.
# 5  Automatic Toilet Bowl Cleaner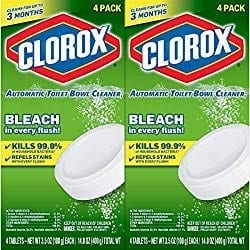 With a house full of kids, bathrooms get dirty, and toilets often go uncleaned longer than they should. (Hopefully, that's not just at my home!)
With these, you toss one of the tabs in the back of your toilet tank every three months or so. Every time the toilet gets flushed, it releases some bleach. (Really helpful when you have kids who don't always flush the toilet.)
# 6  Essential Oil Diffuser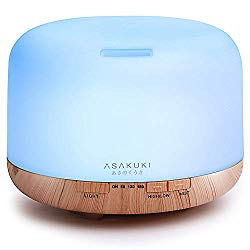 The last on my list is not a cleaning tool like an air freshener and mood lifter.
There's hardly an air freshener or candle that doesn't give me a headache. So, instead, I've been using an essential oil diffuser.
What I love about these is how easy it is to change the scent based on your mood and how non-irritating essential oils are.
In the fall and winter, I often diffuse peppermint or this Kid Safe sniffle stopper. In the spring and summer, I opt for citrusy scents.
You don't need an expensive diffuser to get the benefits. I have this cheap and order my essential oils off Amazon for less than $10 per bottle.
These Cleaning Tools Will Make Your Life So Much Easier!
I'm all about getting stuff done in the shortest amount of time possible, and these things are what helps me out in the cleaning department.
Of course, you don't have to use the same brands/models I do, but if you're struggling to get your cleaning done maybe, you should reconsider the types of tools you're using. In my opinion, these are the best cleaning tools for busy moms who need to clean fast.
What's your favorite cleaning tool that helps you clean quickly?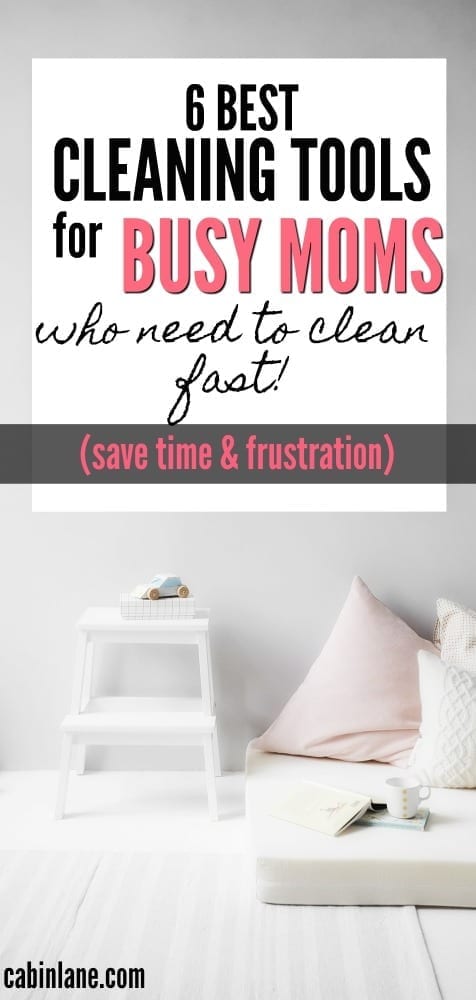 Katie Barton is the owner of Cabin Lane. She's also a home improvement writer for Bob Vila and Homedit. Her cleaning and organizing advice has been featured on Realtor.com, Yahoo News, GoBankingRates, and more. In her spare time, you can find her with a paintbrush in hand, searching for her next project.