Last Updated on July 1, 2021 by Katie Barton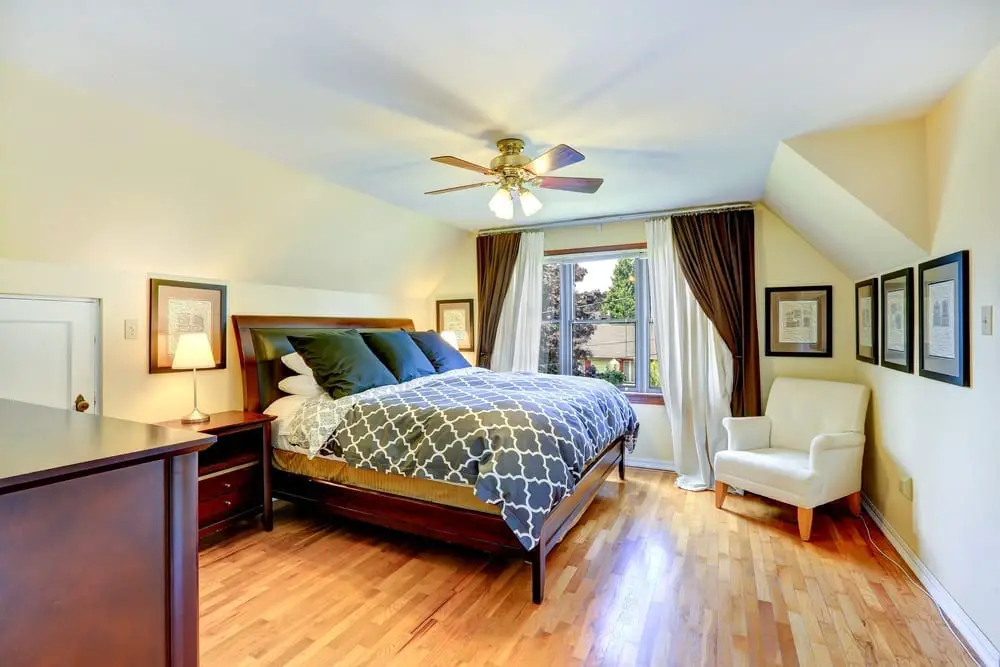 Do you manage to keep all the main living areas of your house clean but somehow fail to keep up with your bedroom consistently?
If so, you and I should be friends.             
I always take the time to clean everyone else's spaces but then neglect my own. That's the life of a mom, I suppose.
Anyway, I finally got around to giving my bedroom a good deep cleaning. And if you're not sure what all that entails, here's how to deep clean your bedroom.
The Supplies You'll Need to Clean Your Bedroom
Before we get started, let's gather up supplies. Here's what I'll be using to deep clean the bedroom:
How to Deep Clean Your Bedroom – Prep Tasks
Before you get to the main cleaning, you should do a few prep tasks to make the deep cleaning process more manageable.
Here's what to do:
Pick up All Trash – Go around the room, pick up all the trash and dispose of it.
Gather up Dirty Laundry – All dirty laundry should be placed in the hamper or laundry room.
Put Away Any Clean Laundry – All clean laundry needs properly put up and out of the way.
Put Away Items that Don't Belong – Any items that don't belong in the bedroom should be put back where they belong.
Deep Clean Tasks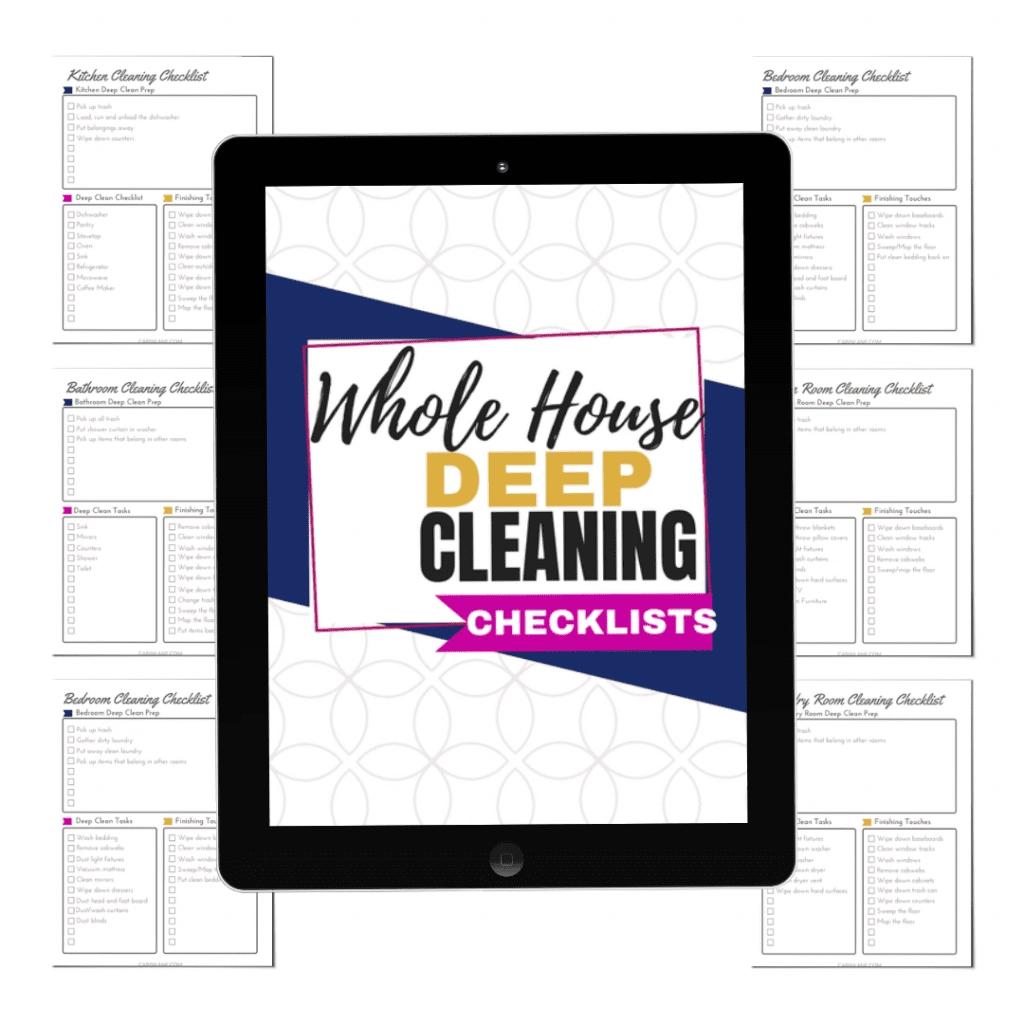 Download Bedroom Deep Clean Checklist
Strip the Beds and Throw Bedding in Laundry
Remove your sheets, blankets, and pillowcases. Place the sheets, pillowcases and throw blankets (if any) into the washer. After those are finished washing, put them in the dryer and wash your comforter. (If you're not sure whether or not your comforter is machine washable, check its tag for care instructions.)
Clean Cobwebs and Dust from Ceiling and Walls
Using a vacuum attachment, broom, or large wall duster, remove cobwebs from the ceilings and walls.
Dust Light fixture/ Ceiling Fan
Use a duster to dust off your light fixture. If you have a ceiling fan, vacuum the dust off and then wipe each blade with a microfiber cloth and an all-purpose cleaner.
Vacuum Your Mattress
Using an attachment, vacuum your mattress to remove dust. If you're getting a lot of dust or dirt from your mattress, repeat the process.
Clean Mirrors
Spray all mirrors in the room with a glass cleaner and wipe off with a clean rag, microfiber cloth, or paper towel.
Wipe Down Dressers and Shelves
Using an all-purpose cleaner, wipe down the top, front, and sides of your dressers, nightstands, and shelves.
Clean Your Headboard and Footboard
Wipe down your headboard and footboard with an all-purpose cleaner.
Finishing Touches
Wipe Down Baseboards
Wipe down your baseboards with an all-purpose cleaner and microfiber cloth.
Wash Windows and Window Tracks
Pull out your vacuum or shop vac, open up the windows and vacuum the tracks. If you haven't done this in a while, you'll probably find a collection of bugs in there. After the tracks are swept, wipe them down with an all-purpose cleaner.
Last, use a glass cleaner to wipe down your windows.
Sweep and Mop Floors
Sweep your floors, including underneath the bed. If you have hardwood floors, mop afterward. Also, don't forget to sweep and mop inside your bedroom closets.
Put clean bedding back on your bed
Put your clean bedding and pillows back on your bed.
How to Deep Clean Your Bedroom: You're All Done
Deeping cleaning a bedroom really isn't so hard – I don't know why we as moms tend to put it off. Now, a little time spent on maintenance each week should keep this room nice and clean.