Last Updated on August 20, 2021 by Katie Barton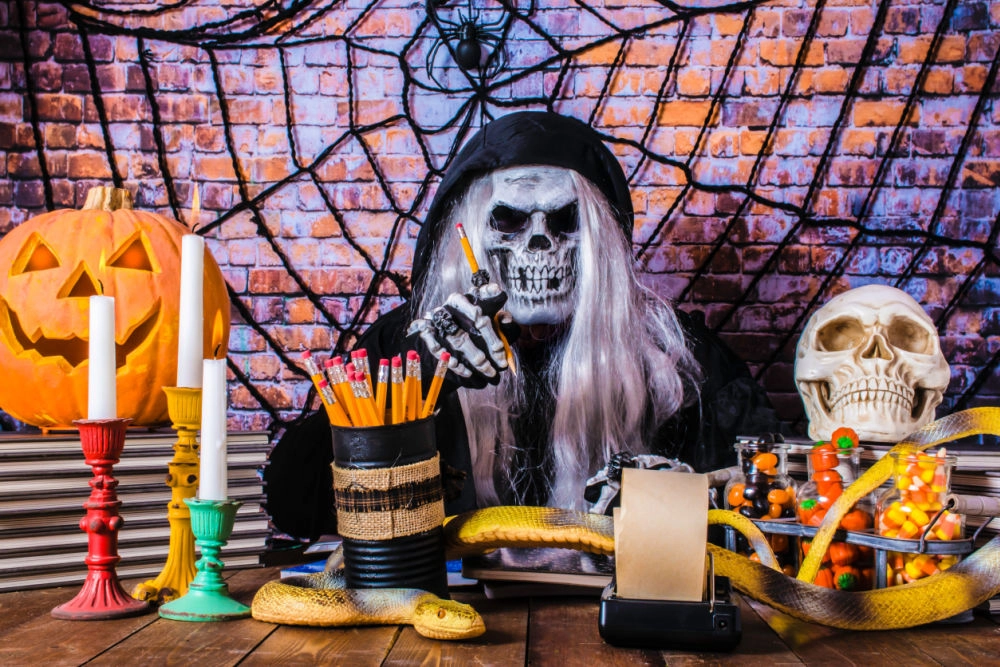 With Halloween quickly approaching, it will soon be time to pull out the decorations, costumes, and of course, your favorite Halloween wig.
But after a year in storage, your wig may be looking a little less than party-ready.
It's not uncommon for Halloween wigs that haven't seen the light of day for a year to be dusty, tangly, and dirty.
Luckily, cleaning them up is easy.
Here's how to wash a Halloween wig.
How to Wash a Halloween Wig: Step by Step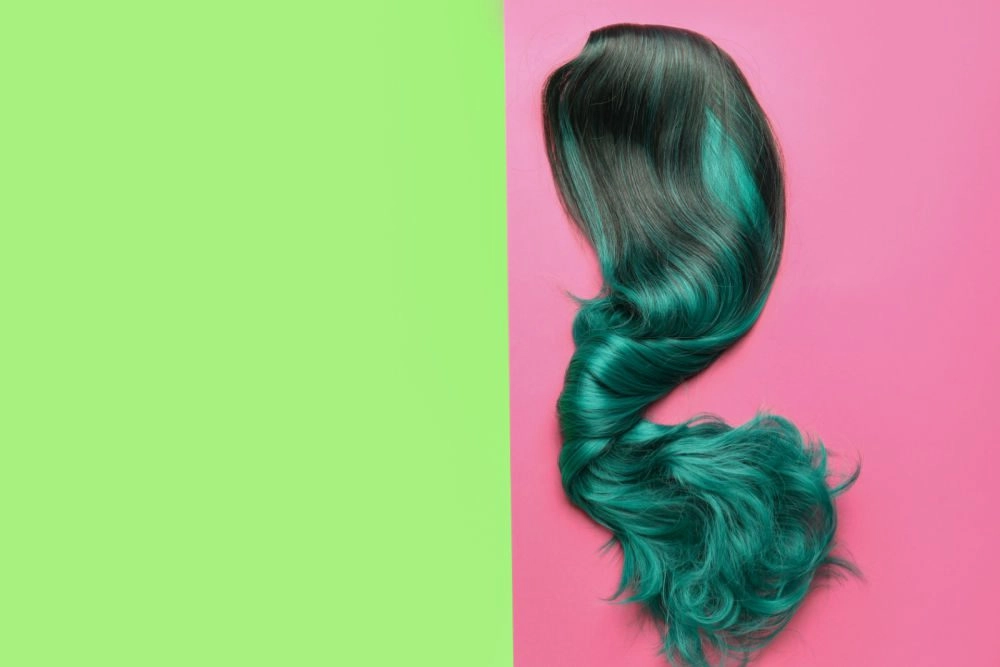 Fill Your Sink with Cold Water and Baby Shampoo
Fill a sink with cold water and add a few squirts of baby shampoo or another mild soap. (Never use hot water – it could melt the synthetic fibers in the wig.)
Soak the Wig for 5 Minutes
Dunk the wig into the water, swirl around a few times and let the wig soak for five minutes.
Rinse
After your wig has soaked thoroughly, rinse it with cold water.
Dry the Wig
Gently squeeze excess water out of the wig and pat it with a towel. Now, you'll need to find something like a juice bottle or large can you prop your wig up on to dry. 
This will help it retain its shape and dry without mildewing.
You should avoid laying the wig flat on a counter to dry. Not only will the synthetic hair dry out of shape, but it could develop mold or mildew due to the lack of airflow.
You should also avoid drying with heat since most Halloween wigs are made of plastic and quickly melt.
How to Detangle a Halloween Wig
If, after washing your wig, it feels or looks tangly and disheveled, you can detangle with a pick or wide-tooth comb.
First, start by running your fingers through the wig and manually detangling as much as possible. Afterward, using your pick or wide tooth comb, work in sections, gently combing and untangling from the bottom of the hair to the top.
Repeat until the wig is tangle-free.
This method works for straight-haired wigs. Unfortunately, for curly wigs, you'll need to use your fingers and avoid combs.
How to Store Your Halloween Wig
To store a Halloween wig and keep it from getting tangled and dirty, place it in a shoe-sized storage box. These from Amazon are great options.
These smaller boxes are perfect for wigs. And by storing the wigs by themselves, there is less of a chance they'll get tangled up.
Conclusion
If you need to know how to wash a Halloween wig, the process is straightforward. The most important thing to know is that most Halloween wigs are constructed of synthetic plastic fibers. This means to clean them you'll want to avoid all types of heat.
Luckily, soaking in cold water and properly air drying is all you need to do to get your wig clean.
Related Post: How to Clean a Makeup Bag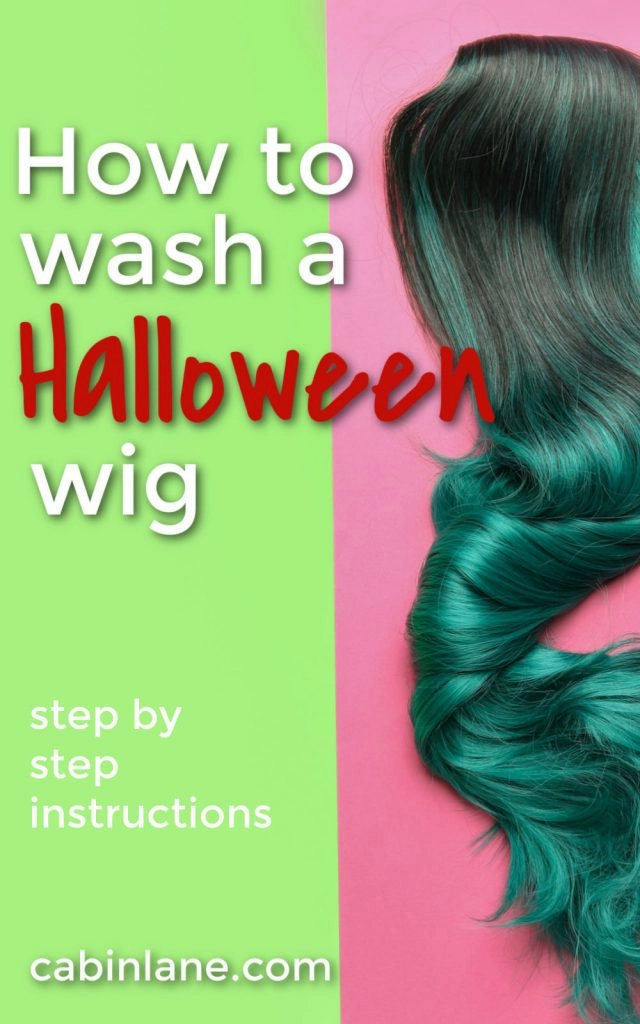 Katie Barton is the owner of Cabin Lane. She's also a home improvement writer for Bob Vila and Homedit. Her cleaning and organizing advice has been featured on Realtor.com, Yahoo News, GoBankingRates, and more. In her spare time, you can find her with a paintbrush in hand, searching for her next project.