Last Updated on February 22, 2021 by Katie Barton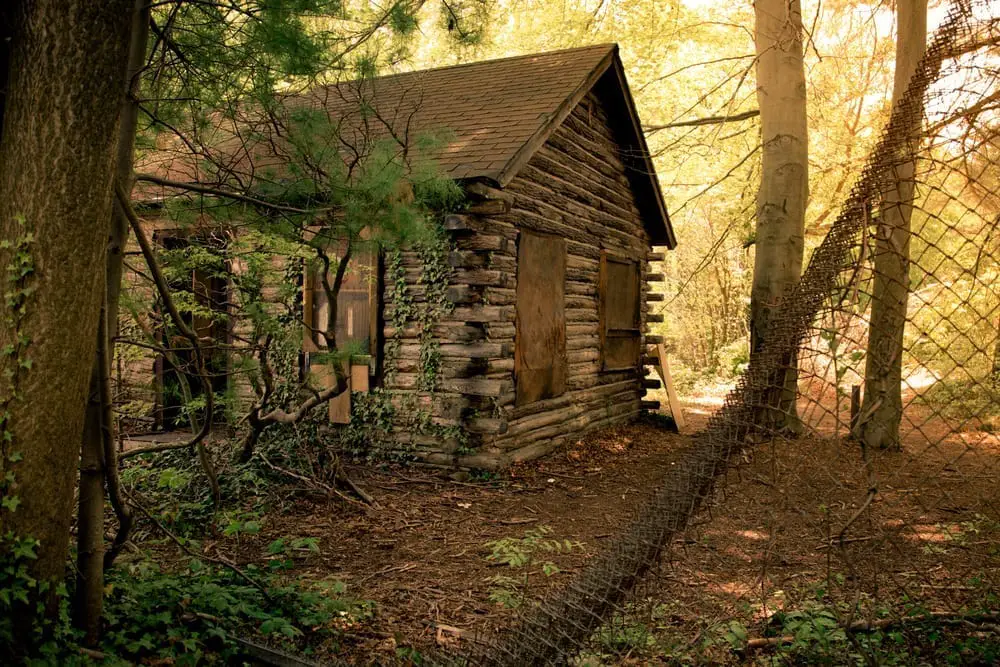 Have you ever wondered what living in a log cabin is like?
And more specifically, living in a log cabin in the middle of the woods?
If so, I'm going to tell you. However, let me first confess – even though I live in a log cabin in the middle of the woods, I'm not off-grid. 
I still have electric, water, internet and TV service. 
But I'm also smack dab in the middle of 19 acres. It's the best of both worlds.
Like everything else in life, there are pros and cons when living in a cabin. Here's what you should know.
The Pros of Living in a Log Cabin
The Beauty
Log cabins are beautiful both inside and out. 
Log cabins have been around since 3500 B.C. and have never gone out of style. Plus, the inside of cabins usually have a lot of charm.
You can find log cabins in a variety of different styles. I like the 1800's style of thick logs and chinking. You may, however, like the more modern style of the Lincoln Log look.
Luckily, you can find either and in a variety of different stains.
Log Cabins Retain Their Value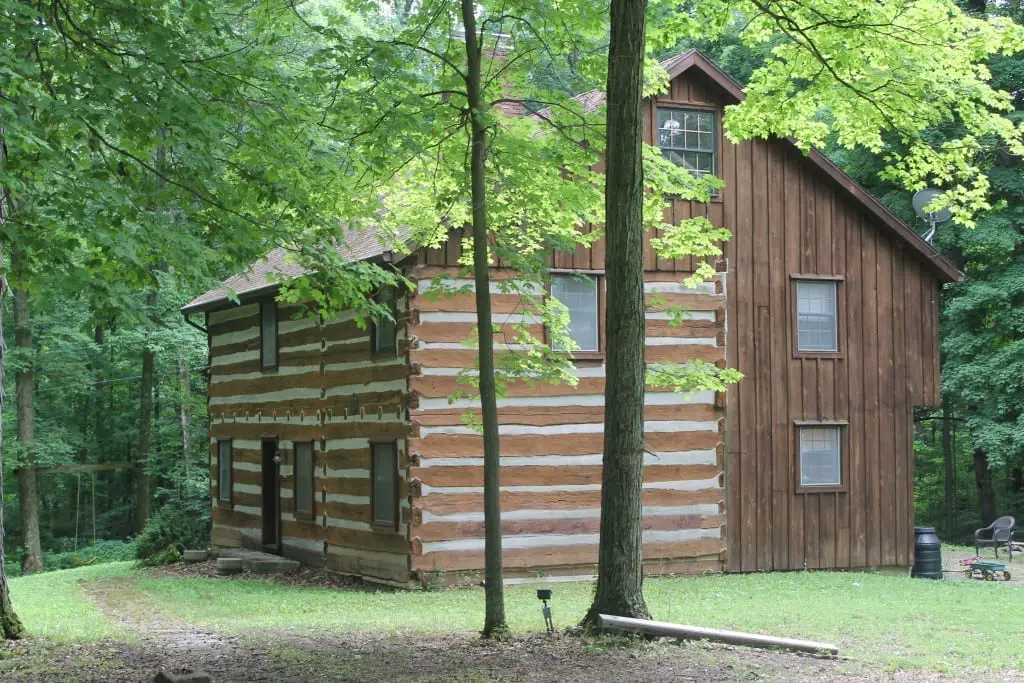 When well taken care of, log homes retain their value exceptionally well.
Since the log cabin aesthetic is one that has remained popular over thousands of years, you can count on the fact that log cabins will never go out of style. Furthermore, most cabins are built with far more thought than traditional homes and come with custom features such as cathedral ceilings, beamed ceilings, and beautiful floors. 
All of these extra considerations can be great selling points.
Log Cabins are Energy Efficient
Log cabins don't have traditional insulation. Instead, they self-insulate.
Logs can retain heat during the day and release it at night. 
As long as the logs are well taken care of and there are no cracks in the home, cabins are great at keeping temperatures well-regulated.
You can Buy Log Cabin Kits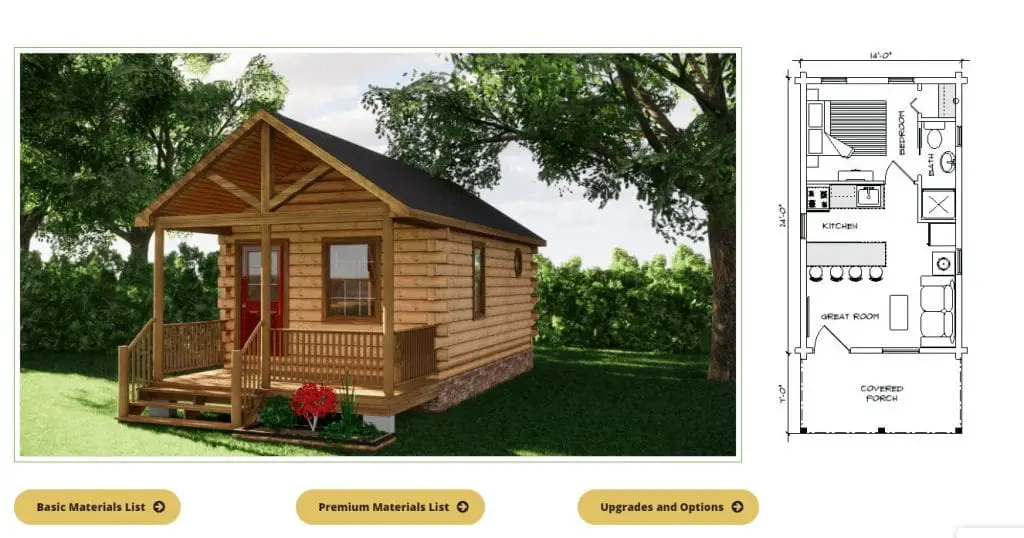 One of the coolest things about log cabins is that you can build your first cabin yourself relatively inexpensively.
You can find small log cabin kits for less than $20,000. (These will all usually be 700 square feet or less.)
You can also purchase bigger kits, but they'll probably be more work than one or two people can handle.
The Disadvantages of Living in a Log Home
Upkeep of the Logs
While most homes require the upkeep of the siding, log homes are more high maintenance in comparison. 
Logs should be inspected every year for mold, cracks, rot, and shrinkage. 
Also, you'll need to wash your cabin at least once per year to keep dust and pollen off. 
You'll have to restain your cabin every three to five years. If you fail to do this, your log cabin can be at risk for moisture damage.
Pests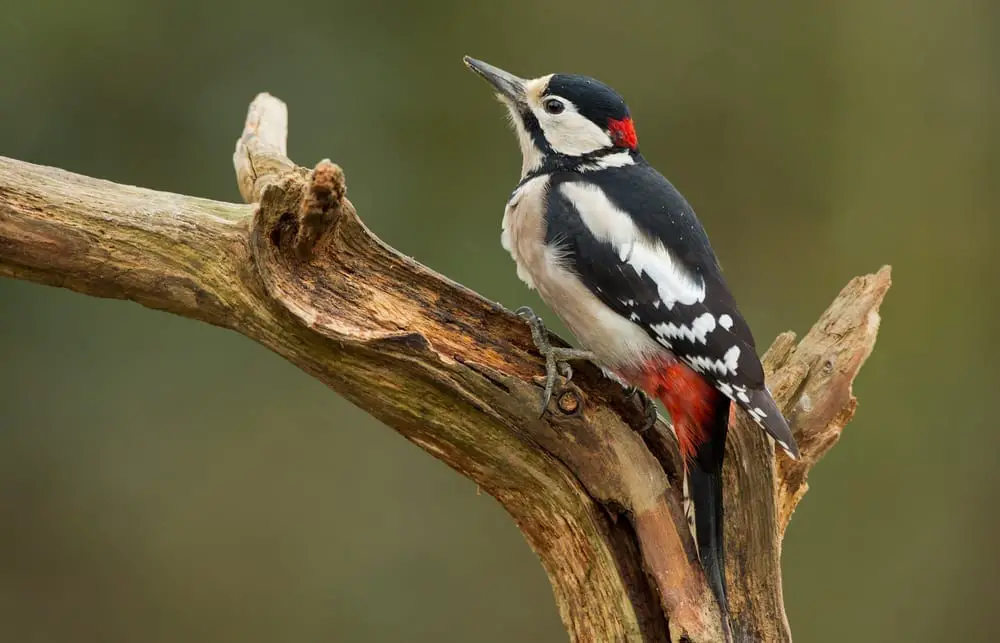 A lot of pests like wood…carpenter bees, woodpeckers, termites, and more. You definitely don't want any of these pests to take up residence in your home.
Keeping your logs in good condition will help keep pests away since they are attracted to moisture and rot. You may also need to treat your home with an insecticide on an annual basis.
Aside from bugs, you'll also be more prone to dealing with other wildlife trying to find entry points into your cabin – especially if you live in the woods.
Despite regularly patching up holes, we've had a family of flying squirrels finds their way into our cabin's attic once per year for the last five years. We've also had one bat make its way into the cabin.
The Heating Situation
This isn't a con for everyone, but the heating situation in a cabin is usually much different from a more traditional home.
Since cabins have exposed beams and log walls, you can't use a traditional forced-air system with ductwork. Instead, you'll have to heat with a fireplace, wood stove, or electric baseboard heaters.
Cabin Living has its Ups and Downs
Just like anything else, cabin living has its pros and cons. The pros far outweigh the cons, and I love living in our cabin in the middle of the woods.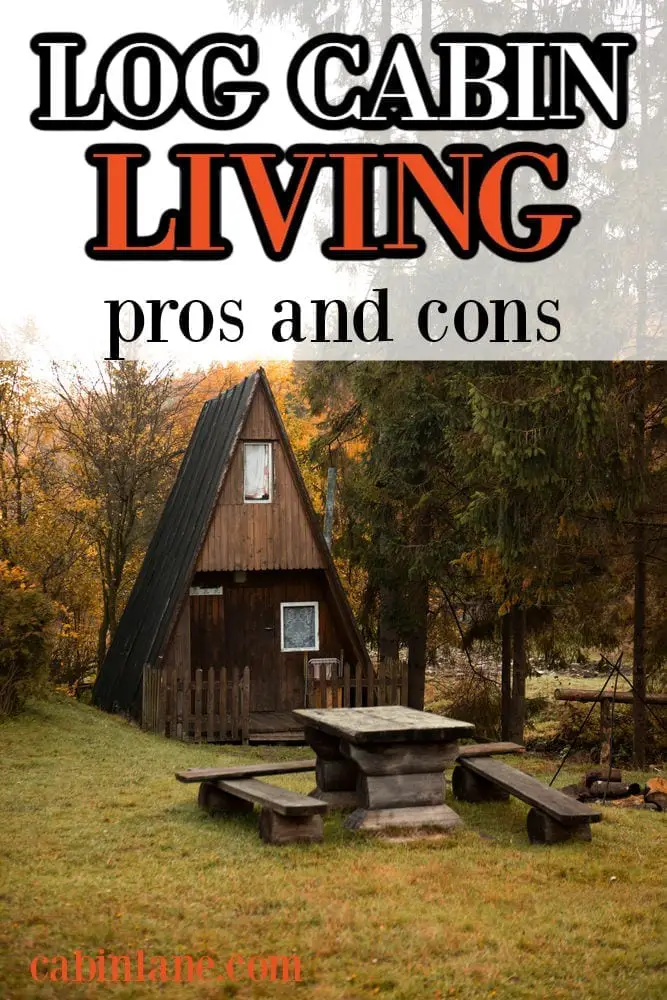 Katie Barton is the owner of Cabin Lane. She's also a home improvement writer for Bob Vila and Homedit. Her cleaning and organizing advice has been featured on Realtor.com, Yahoo News, GoBankingRates, and more. In her spare time, you can find her with a paintbrush in hand, searching for her next project.