Last Updated on February 13, 2021 by Katie Barton
Sometimes it can be hard to figure out exactly how to decorate a log cabin. You want your house to feel like YOU, but at the same time, you also want the house to reflect what it is. In this case, a log cabin.
This way, you can often find me Googling things like "log cabin kitchens" or "rustic log cabin kitchen ideas."
It can be helpful to look at what others have done to get some ideas. So, today I'm going to show you my log cabin kitchen. But first, a little background.
All About the Cabin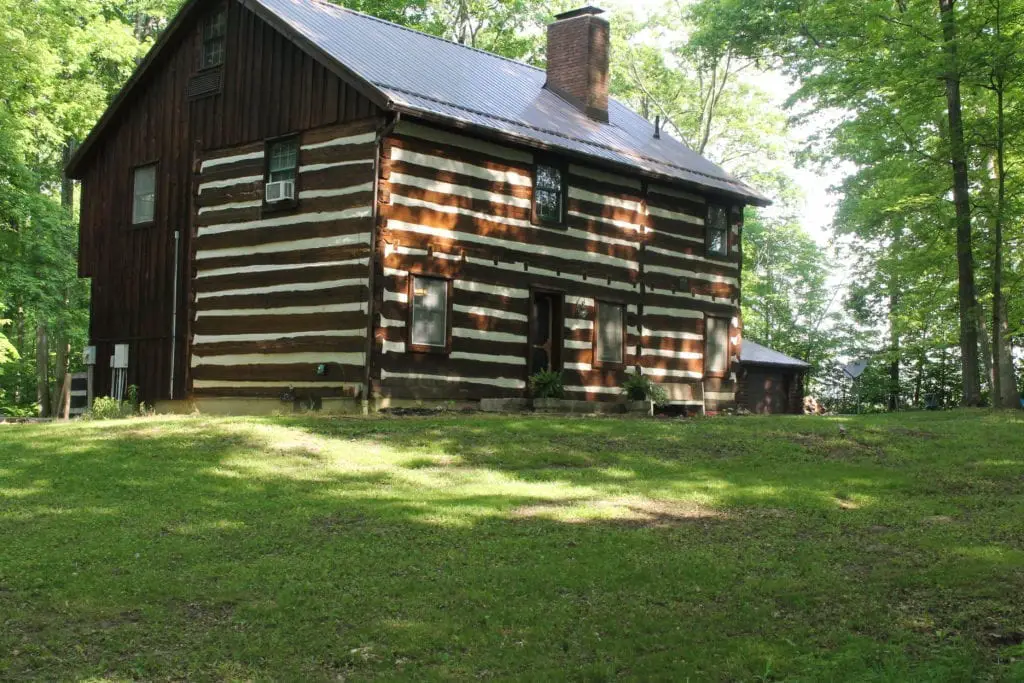 The front of the cabin has been reconstructed from a local log cabin from the 1800s. It was rebuilt in the 1980s, and the original owner added board and batten to the back half of the house to make it larger.
There are wood beams in the kitchen, living room, and basement from the original cabin. The outside patio and the rock wall in the basement are stones from a local Church tore down in the 70s.
The floors are wide-plank pine and run throughout the house (except for the basement and attic, both carpeted.)
The walls are drywalled.
While there are plenty of exposed ceilings throughout the home, the logs are not exposed from the inside. There's a rock wall in the basement, a brick wall in the office, and a touch of real wood paneling in the living room and dining room.
All in all, the house is a little over 3,000 square feet with 3 bedrooms and 3 and a half bathrooms.
The Kitchen
Now onto the kitchen.
We bought this house a little over two years ago, and the kitchen is a room I haven't done much to. I've painted the walls and replaced the appliances. Everything else remains how it was built in the 1980s.
Even though the kitchen was constructed in the 1980?s I still like it. The cabinets are high-quality cherry, and the laminate countertops are still in excellent condition. While someday I may want to replace the countertops (with perhaps concrete), I don't mind the way they are now.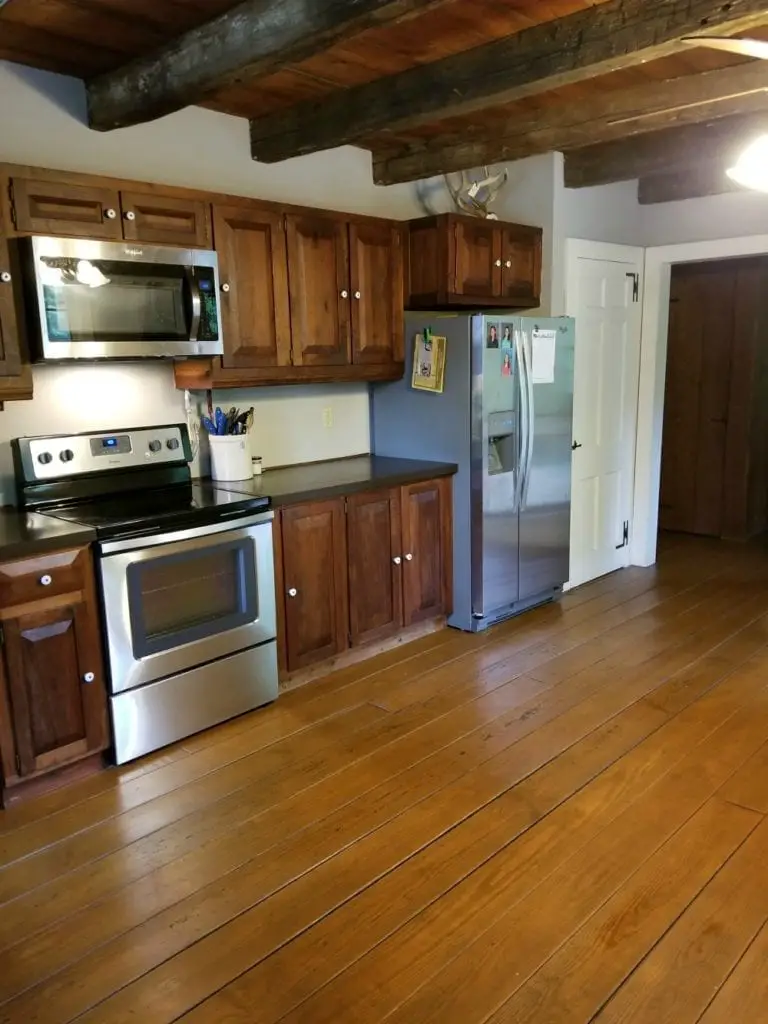 The back door opens up into the kitchen. This is the door everyone enters the house through.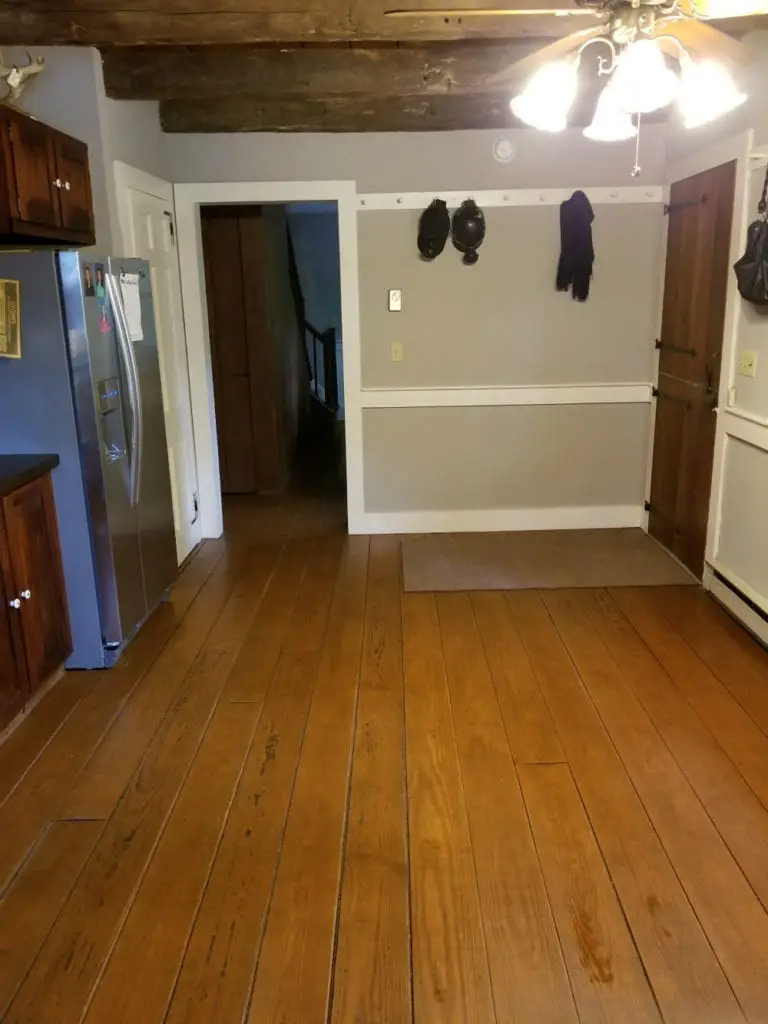 The kitchen has pegs throughout the top which makes hanging up jackets, purses, and book bags a breeze.
There's a closet in the kitchen that contains the trash can, extra grocery bags, and other odds and ends.
That's our log cabin kitchen. It's simple and functional, which works well for our family.
Katie Barton is the owner of Cabin Lane. She's also a home improvement writer for Bob Vila and Homedit. Her cleaning and organizing advice has been featured on Realtor.com, Yahoo News, GoBankingRates, and more. In her spare time, you can find her with a paintbrush in hand, searching for her next project.