Last Updated on February 15, 2021 by Katie Barton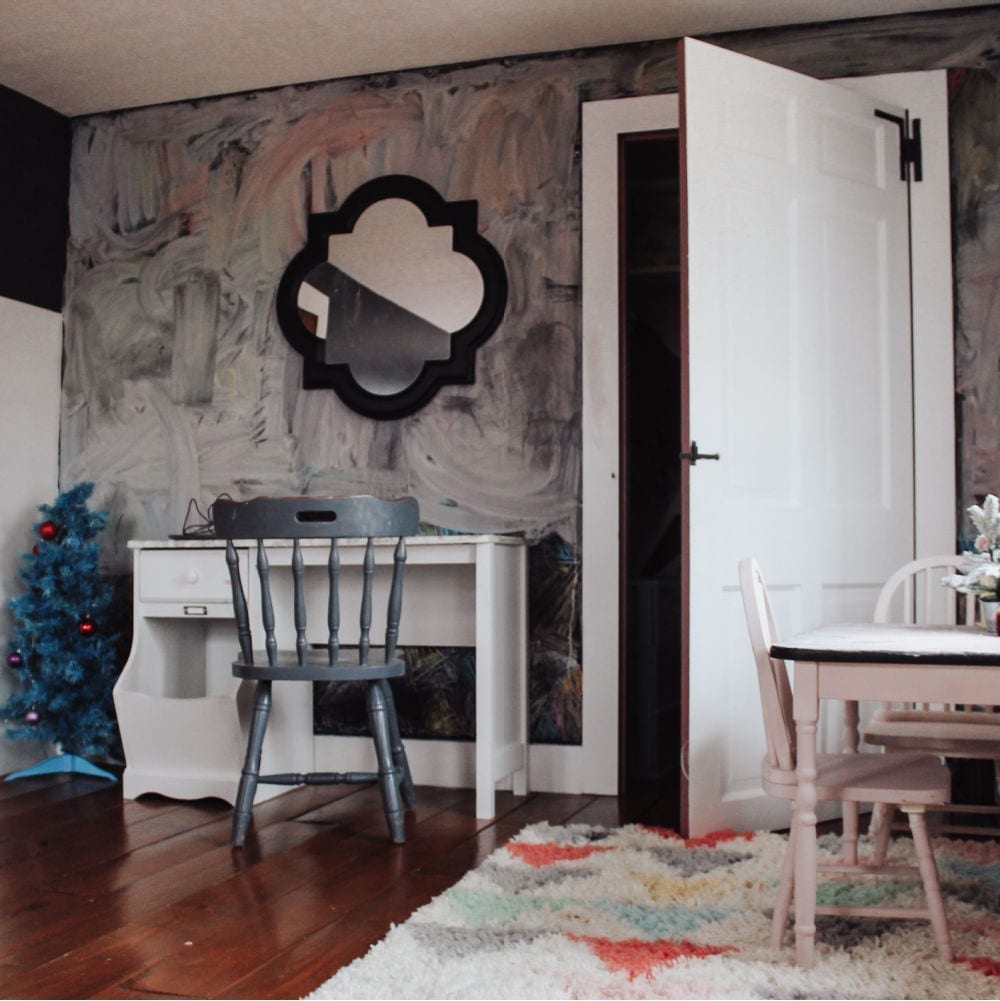 Do you know what sleeping with a toddler is like? Not fun. Not restful.
But yet, since Claire was born, sleeping with me has been the only way she will sleep.
And now, that's she out of the baby/toddler phase, my husband and I decided it was time to try and get our bed back. (And finally, get a full night's sleep!)
The plan all along had been to move her into her middle sister's room. So, over the past couple of months, we finally bit the bullet and got started.
Minimal Shared Kids Bedroom
Before we get to the after, let's look at the starting point.
 

 

View this post on Instagram

 
When we first moved here, the room was white with some creepy looking cherub wallpaper three quarters up the wall. We tore that down, and I took Ava to Lowes and let her pick a paint color. She chose the pretty light pink.
While Claire would've loved to keep the room pink, I let Ava pick the color scheme for their new, shared room. She picked charcoal grey and white.
We were lucky to have these two twin beds from my husband's childhood. They also double as bunk beds. They're in great shape and real wood, so I definitely wanted to keep them. I already had mattresses for them, so I bought a box spring and some new sheets.
We initially had the beds spread apart a little, but the girls wanted them pushed together, so I obliged.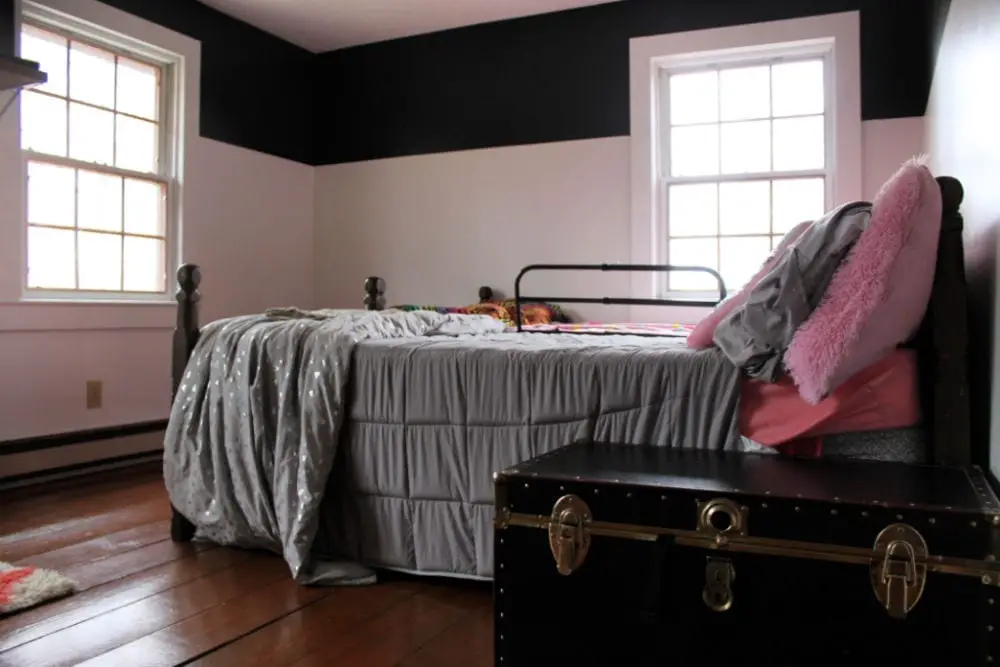 We don't keep toys in the room. There are a few books and some craft supplies, and chalk in the little drawer set in the corner.
A Look in the Closet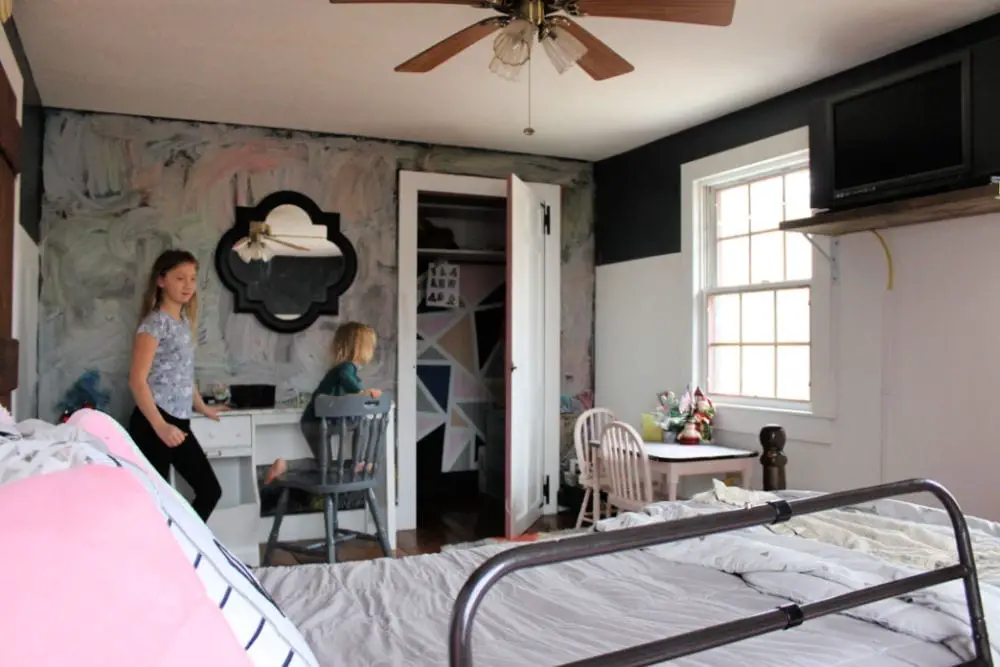 The closet was the very first project tackled in this room. It was my two older girls' idea after seeing something similar on TikTok. They taped off the design, and we used leftover paint to fill it in. You can see that full project here.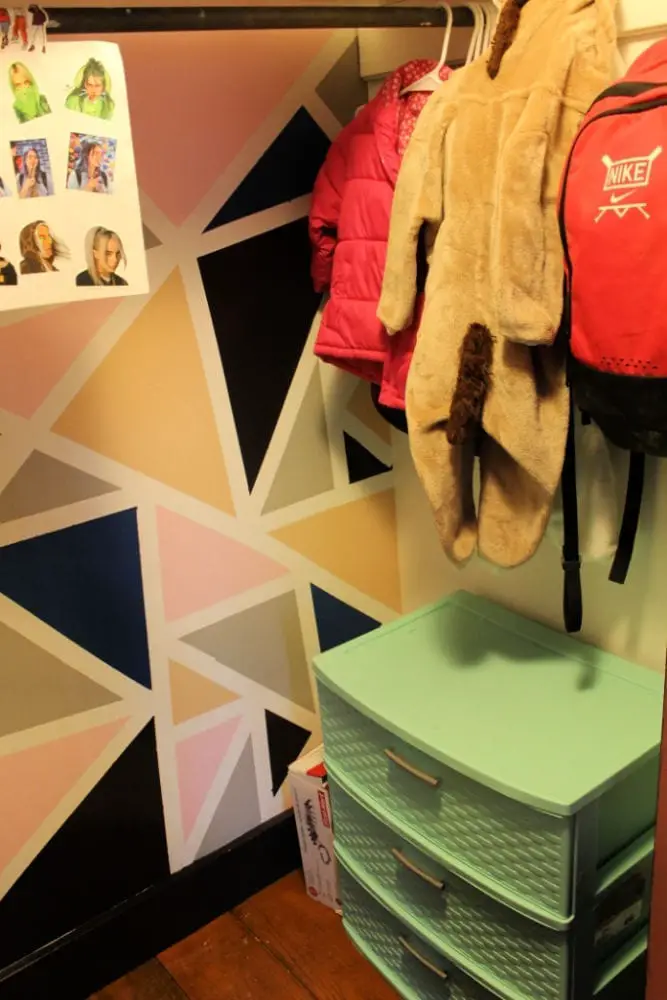 Inside the closet, there are two Sterilite drawer sets – one for each girl. We hung their sweatshirts in the closet and folded their pants and bottoms for the drawers.
I actually love these small drawer sets for clothes as they keep kids from accumulating too much!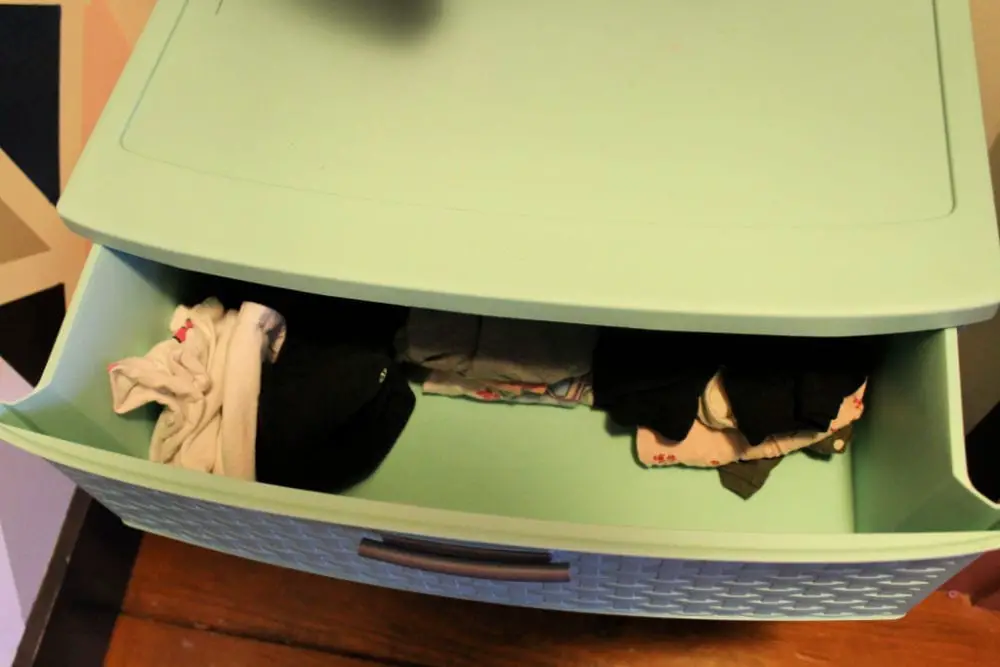 Here's a look at my three-year old's dresses and long sleeve shirts. As you can see, there is more than enough room, and she still has plenty of clothing options.
They also have a giant magnetic chalkboard wall where my oldest two like to create designs.
The room, while simple, has turned out fantastic. Now…I just have to get Claire sleeping in her bed consistently.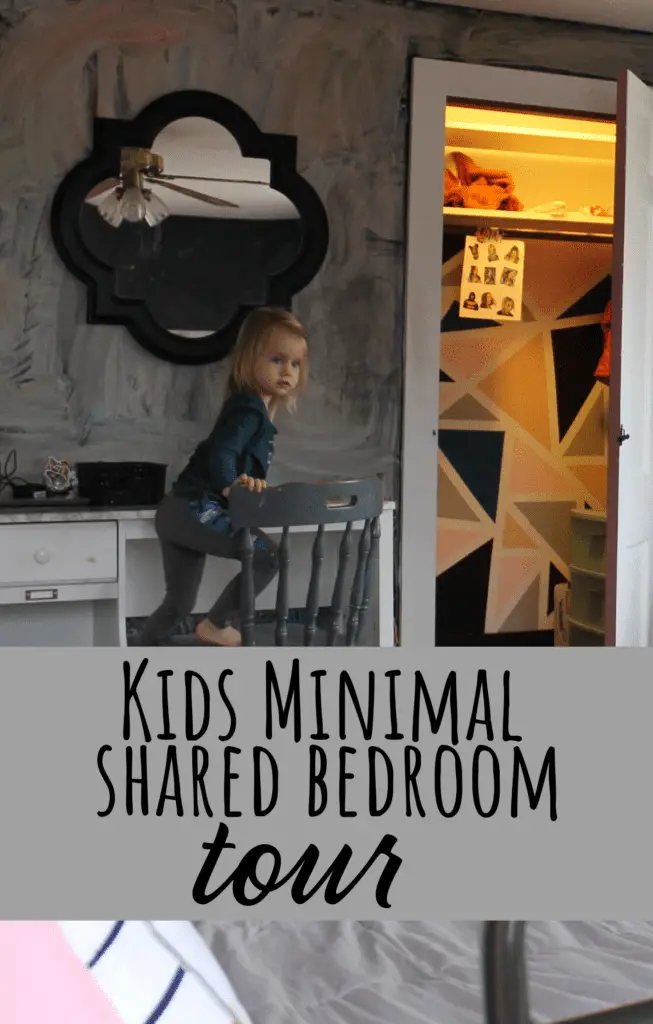 Katie Barton is the owner of Cabin Lane. She's also a home improvement writer for Bob Vila and Homedit. Her cleaning and organizing advice has been featured on Realtor.com, Yahoo News, GoBankingRates, and more. In her spare time, you can find her with a paintbrush in hand, searching for her next project.