Last Updated on February 14, 2021 by Katie Barton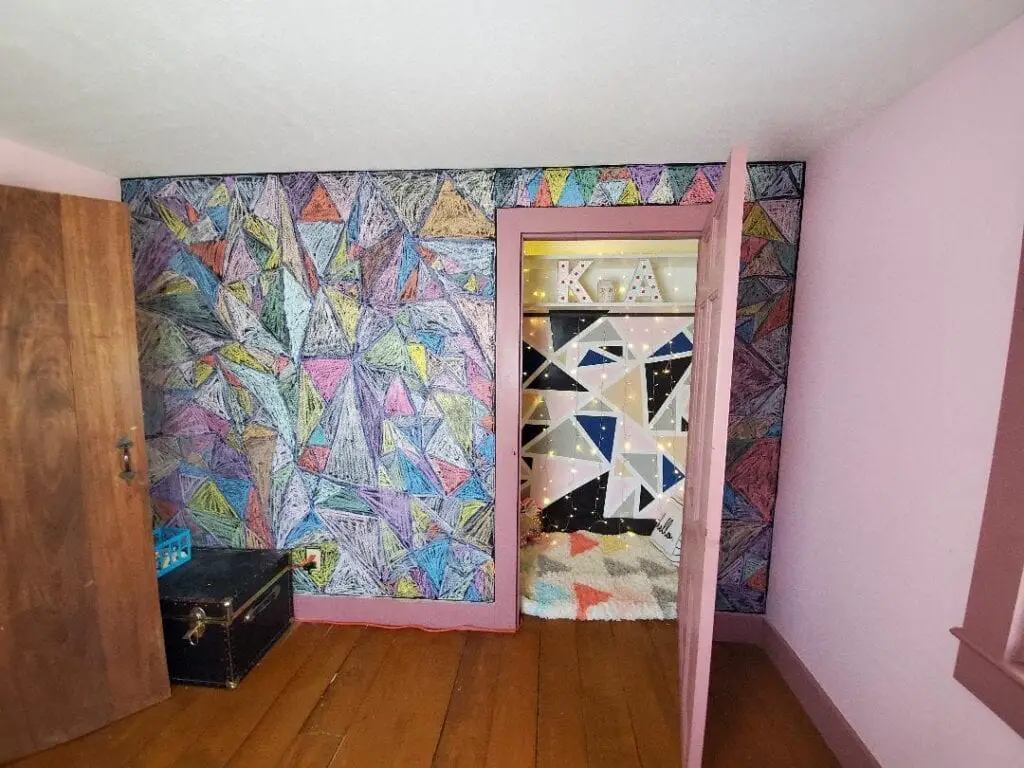 There has been one good thing that's come out of quarantine.
My two oldest daughters are working together on creative ideas. (Much different than their normal argue-all-day-long.)
Their creative juices started flowing with a chalkboard wall. They created a giant triangle mural in Ava's bedroom.
They started hanging out in Ava's closet…which led to wanting to do a DIY geometric wall.
We had nothing else to do, so I was down. ?Plus, I thought this could be an incredible quarantine art project for them.
I rounded up all of our leftover paint and let them get started.
Painting the Base Coat
The closet was a dingy yellow with dark blue trim. So, the first thing we did was give it two coats of white paint. I used the leftover white paint from my oldest daughter's room.
The girls did the first coat; I did the second.
Marking Off the Triangles
After the basecoat dried, I left the design 100% up to them. I gave them a roll of painter's tape and did zero supervising. They taped and taped until finally, they had the look they were going for.
Next, using that same white basecoat, I had them paint over all of the tape's edges.
(This step is to make sure that the lines come out crisp. When you paint over your tape with the base color, any bleed will be the same as the base, therefore creating straight lines. Because they taped and it was a little bubbly, we still had a little bleed-through.)
Painting
Using only leftover paint, we all started painting the triangles. Our only rule was to ensure that two of the same colors weren't back to back or side by side.
We had a few fumbles.
For instance, this red paint?.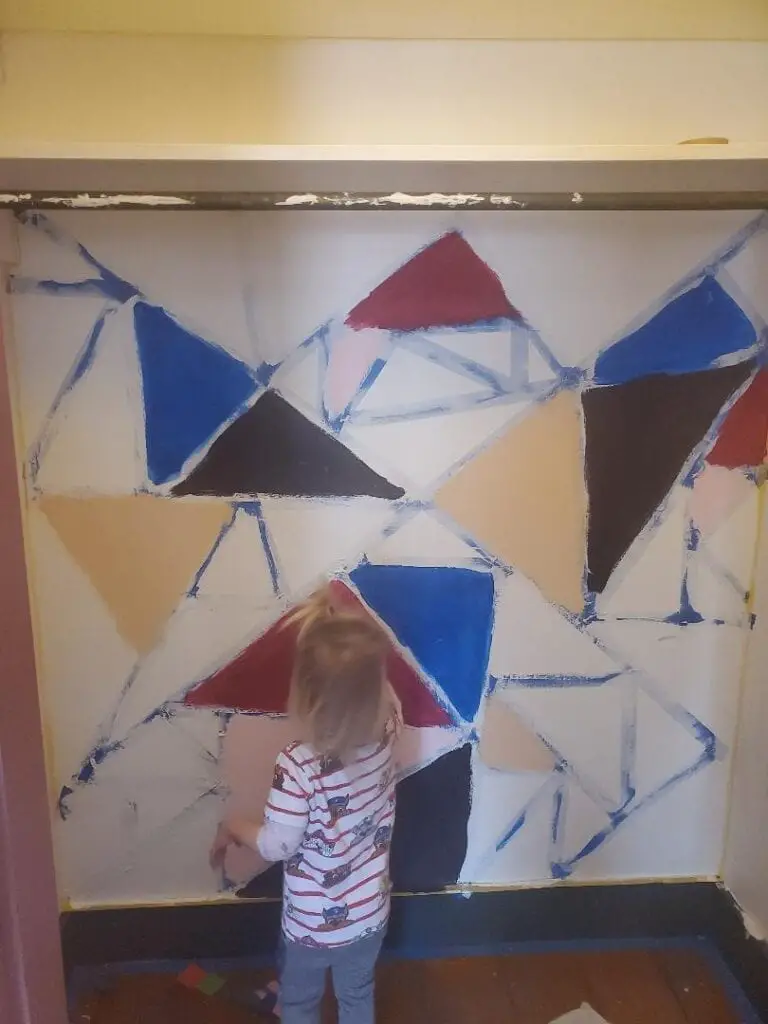 It was junk. I used seven coats trying to get it cover. SEVEN. Eventually, I gave up on it and painted over it with a different color.
Most of the triangles took 2-3 coats of paint.
I then painted the trim black.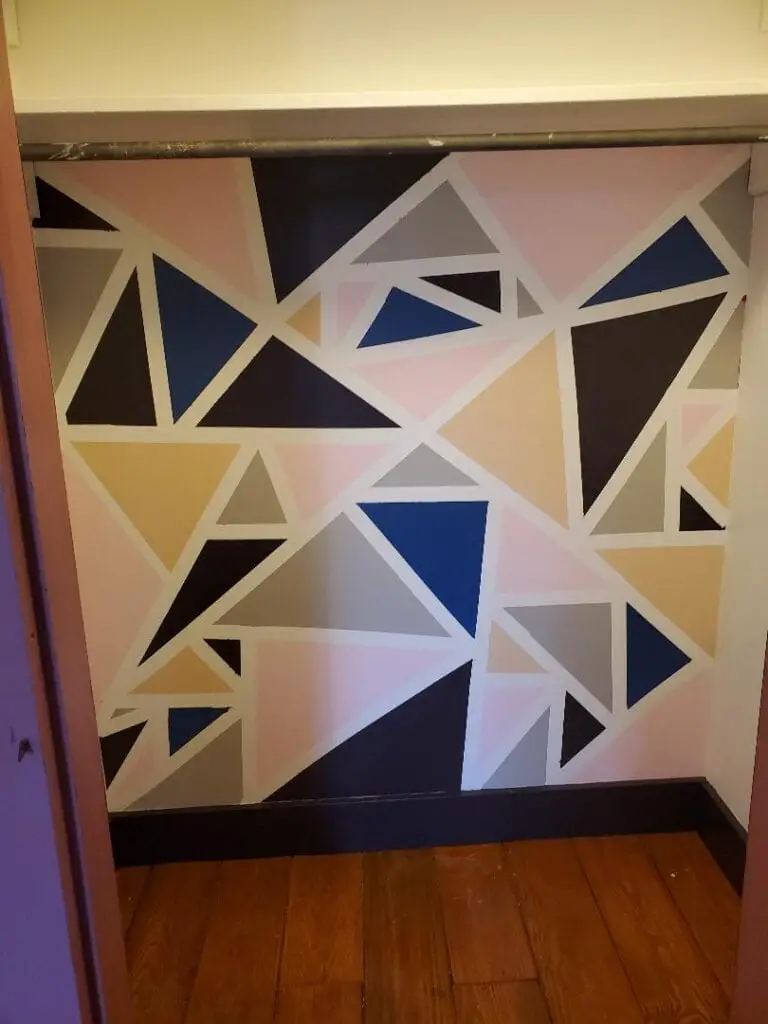 Decorating
Ava has had fairy lights since Christmas she's been waiting to put up. I strung them behind the shelves so that they'd flow down the wall.
The girls then folded up Ava's rug so that they could have some carpet in the closet. They sent my mom a pic of their finished project, and she ordered them all pillows to go in their new hangout.
Overall, it turned out SO much better than I thought. And now they have the perfect place to escape their mom and little sister.
Have you done any fun or unexpected quarantine projects?
Katie Barton is the owner of Cabin Lane. She's also a home improvement writer for Bob Vila and Homedit. Her cleaning and organizing advice has been featured on Realtor.com, Yahoo News, GoBankingRates, and more. In her spare time, you can find her with a paintbrush in hand, searching for her next project.