Last Updated on February 22, 2021 by Katie Barton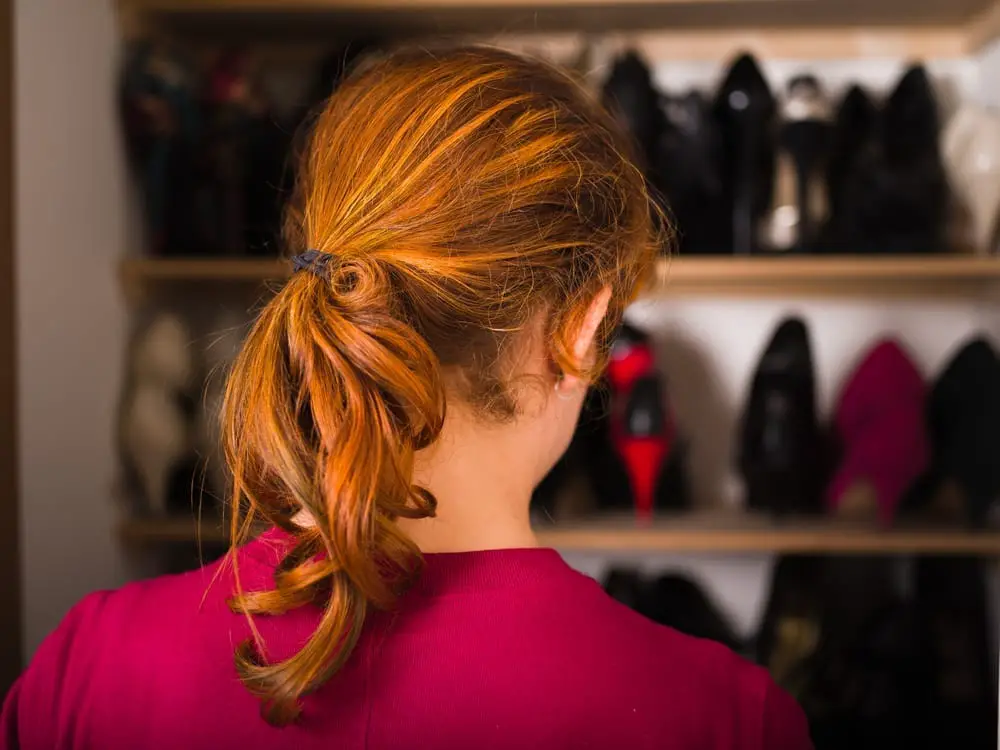 Nothing is worse than knowing what you need to do but not having the motivation to do it, especially when you're dreaming of a clean, clutter-free home.
If you're looking to motivate yourself to get up and declutter today, here are a few ways to combat no motivation to declutter.
Create a Vision for Your Home
Do you flip through Pinterest or scroll through Instagram with envy? Is there a particular aesthetic or feeling you want your home to embody?
If so, you need to envision what that is and how you can go about achieving it.
I want a home that is easy to clean, minimal yet cozy, and has a rustic, modern feel.
No matter the look or feel you're going for, the first step to achieving your vision is decluttering.
Watch a Cleaning Motivation Video
I don't know why this works so well, but watching other people clean and declutter can be a MAJOR source of motivation.
If you've never watched these types of videos before, you're missing out on a significant motivation boost.
Head to YouTube and search decluttering videos. You can thank me later.
Set a Timer for 10 Minutes
If the thought of an all-out decluttering marathon is stressing you out and keeping you from getting started, stop stressing.
You don't have to everything in one day.
Set a timer for ten minutes and get busy. Chances are you'll want to keep going after your ten minutes is up.
Suppose you don't want to keep going past ten minutes, no biggie! Set your alarm for ten minutes again tomorrow.
Start with an Easy Space
There's no need to overhaul your entire home in one day. Pick a space that requires little decluttering and get to it.
If you're thinking, "Oh, no. All my spaces take a ton of effort!" Don't worry. Start my declutter one drawer or one cabinet. You don't need to make the process overwhelming.
Find a Friend to Help
My best friend is always down to help me with a house project, and I'm always game to help her.
If you have a friend or family member to keep you company, the process can feel so much more fun.
Turn on Your Favorite Music
My cleaning playlist contains everything from 90's rap music to today's top hits. Make you a cleaning playlist of ALLLL of your favorite songs, even those that aren't popular anymore.
Alternately, you can listen to a podcast. I sometimes use decluttering as an excuse to catch up on my fave True Crime podcasts. (Last Podcast on the Left, True Crime Obsessed, and Wine & Crime, just in case you were wondering.)
Create a Habit and Stop Relying on Motivation
At the beginning of the decluttering process, you need motivation. But ultimately, regular decluttering should become a habit that runs on autopilot. 
Creating a decluttering habit will help you keep your home clutter-free with minimal amounts of effort and time.
What do you do when you have no motivation to declutter?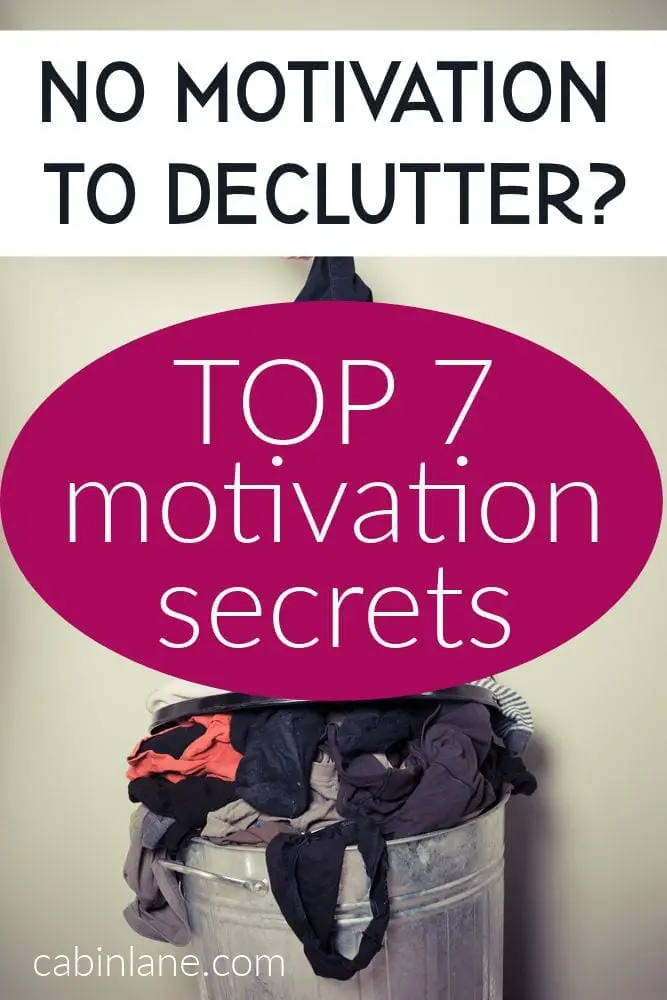 Katie Barton is the owner of Cabin Lane. She's also a home improvement writer for Bob Vila and Homedit. Her cleaning and organizing advice has been featured on Realtor.com, Yahoo News, GoBankingRates, and more. In her spare time, you can find her with a paintbrush in hand, searching for her next project.