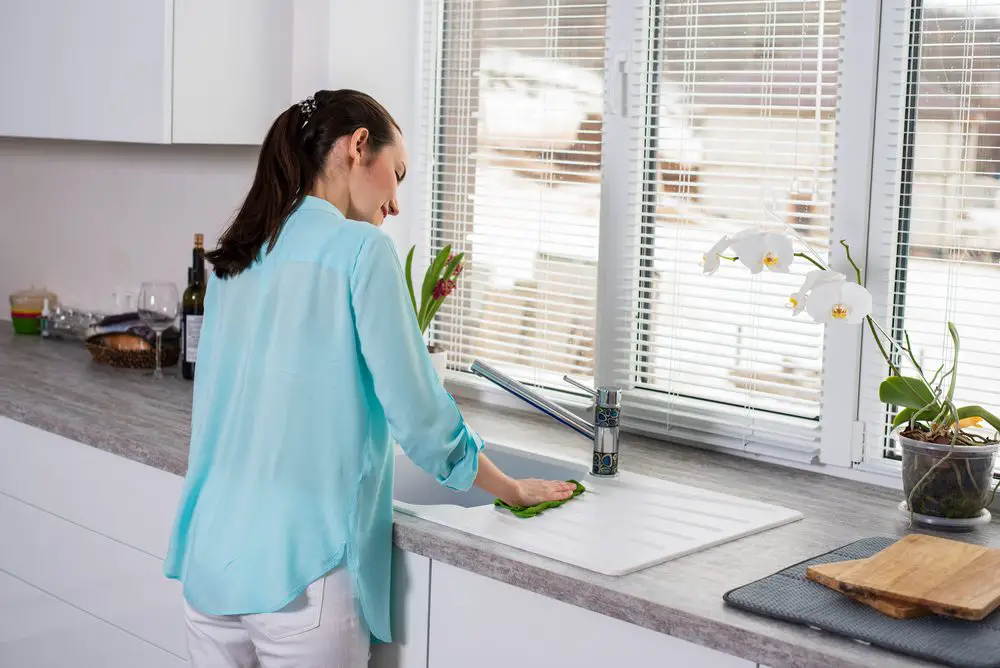 Did somebody tell you that you need to "clean as you go," and you have no idea what they're talking about?
If so, this is a principle you need to learn. It can save you SO much time cleaning and help you keep a tidy home without much effort.
It can also help you be more efficient at work.
Here's what clean as you go means and how to apply it to your life.
What Does Clean as You Go Mean?
Clean as you go is the practice of continually cleaning up after yourself. For example, if you're in the kitchen making dinner, you'd throw away food wrappers as you come across them. Also, after making an item, you'd clean your dishes or load them in the dishwasher and wipe down the countertops before starting anything new. 
How to Use "Clean as You Go" to Keep a Clean House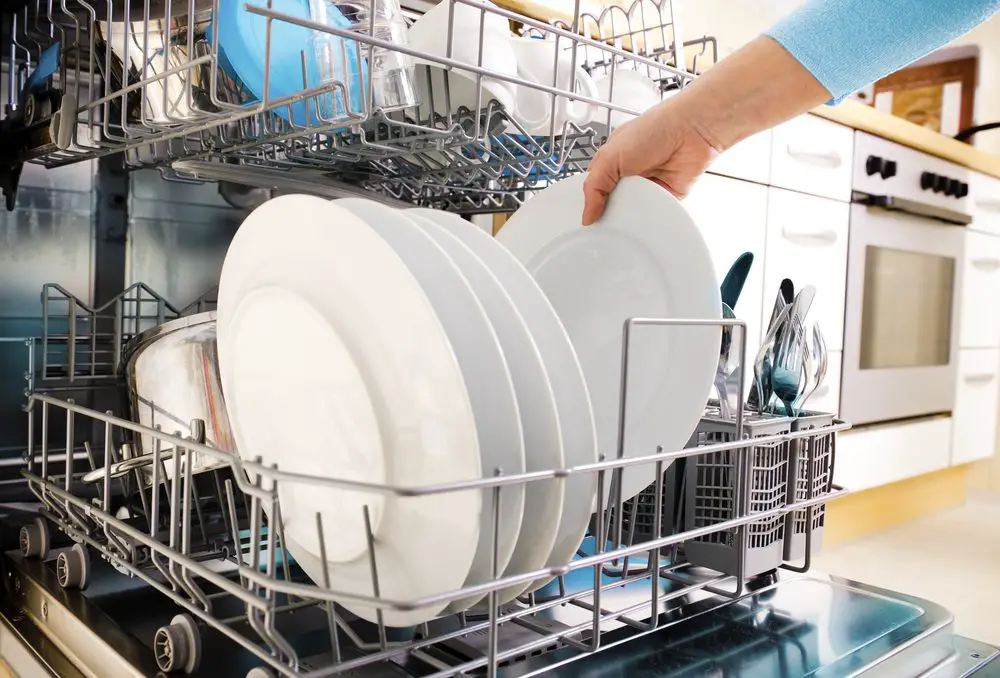 The clean as you go method is most often used to keep a house clean. It helps avoid huge messes since you're always cleaning up after yourself.
It's the top cleaning strategy for any who is prone to procrastinate.
Here are some examples of cleaning as you go:
Taking out the trash when you see that it's full.
Wiping down your bathroom sink after you brush your teeth.
Loading dirty dishes in the dishwasher immediately after using them.
Picking up and putting away stray toys or when you see them.
Doing laundry as soon as you have enough for a load.
Putting away laundry as soon as you've finished folding.
Wiping down food prep messes as food cooks.
Putting away a board game before grabbing a new one.
As you can see, the clean as you go principle equates to simple actions that prevent your house from becoming a disaster.
Do Any Businesses Use the Clean as You Go Method?
Many fast-food chains and restaurants use the clean as you go method. Some even abbreviate and call this method CLAYGO. 
This method helps them keep up with food and safety regulations.
Can I Apply the Clean as You Go Method to Other Areas of My Life?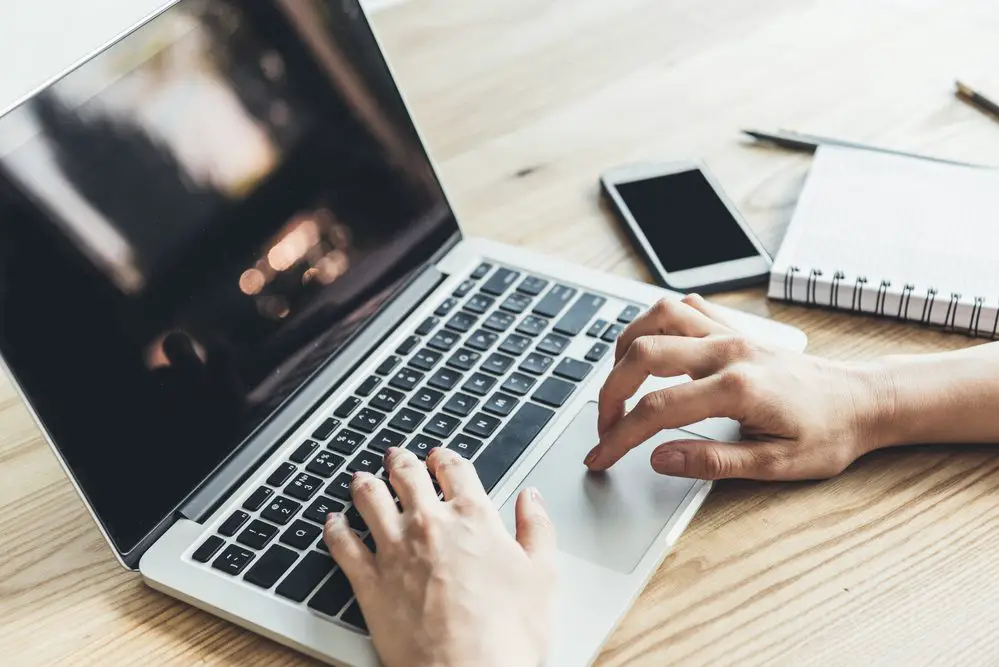 In a nutshell, cleaning as you go can be applied to any part of your life. And, by doing so, you'll avoid procrastination and get more done.
Here's how to apply the clean as you go method to work:
Immediately respond, file and/or delete emails after receiving them.
Do work tasks as you're notified instead of saving them for later.
Do the hardest work tasks at the beginning of each day.
Here's how to apply this method to parenting:
When a child asks you to play with them, spend five minutes playing instead of telling them you'll do it later. (And then never doing it.)
Write children's activities on your family calendar as soon as you're informed.
If a child needs a certain item for school purchase it immediately or on your next shopping trip instead of putting it off until last minute.
Have your child do homework directly after school instead of late at night.
Conclusion
If you want to know what does clean as you go mean, it's a principle you can apply to all areas of your life. It will help you get more done in less time.
And most importantly, it helps you to avoid procrastination.
If you're prone to procrastinate or would like to be more efficient, give this method a try for a couple of weeks and see how it transforms your life.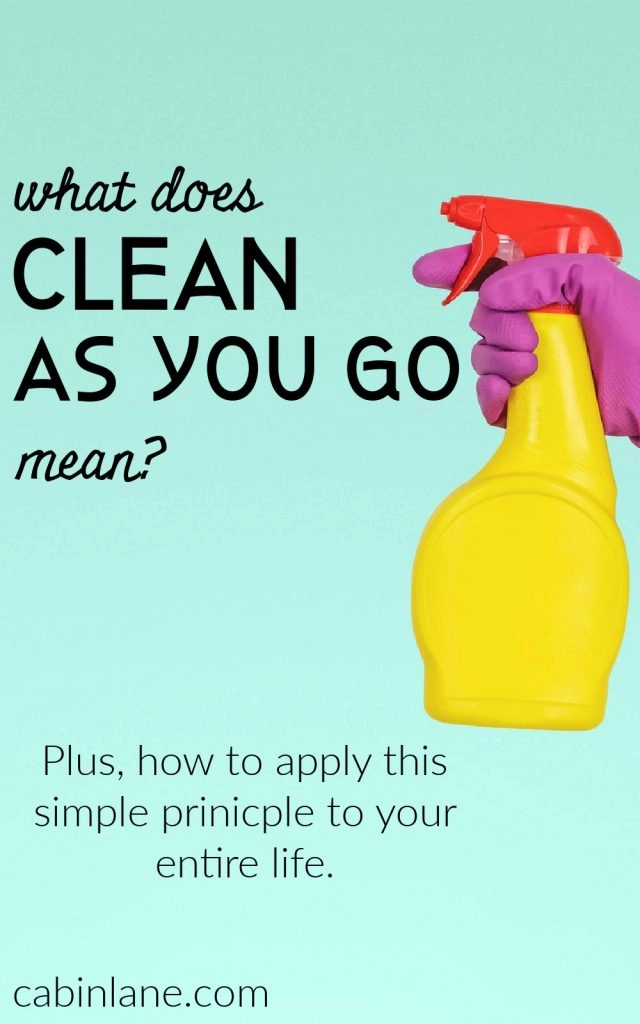 Katie Barton is the owner of Cabin Lane. She's also a home improvement writer for Bob Vila and Homedit. Her cleaning and organizing advice has been featured on Realtor.com, Yahoo News, GoBankingRates, and more. In her spare time, you can find her with a paintbrush in hand, searching for her next project.