Last Updated on October 29, 2021 by Katie Barton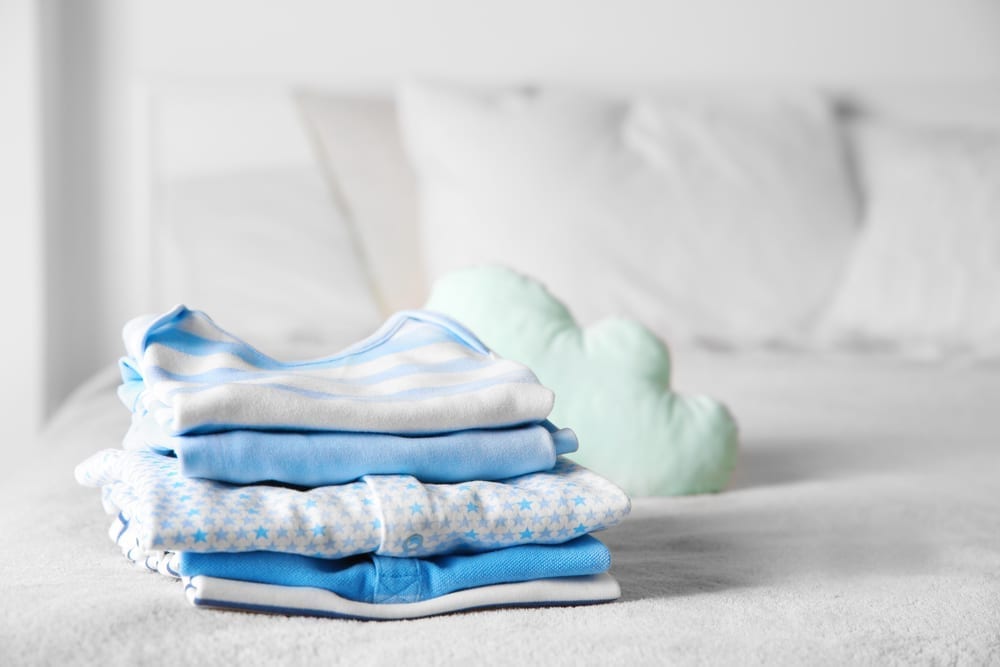 Anyone with a little one knows how fast they grow.
One day you're planning where to put the crib, and the next, you're watching a one-year-old smash up a birthday cake and thinking about the inevitable sugar rush you're going to need to handle later.
They grow so quickly in such a short time that it seems all those adorable baby clothes get worn once or twice, and then they are too small—especially those adorable ones for special occasions.
It's such a shame to throw them out, so it's no wonder many with little ones will pass on these clothes to someone they know, either a relative or a friend, with their own little one so they can revel in the cuteness as well.
However, when you don't have someone to pass baby clothes onto, the question is where to donate baby clothes.
Surprisingly, many places will take baby clothing. You can donate those clothes so that someone else will get to enjoy their own baby wearing them, and these places often benefit those with less financial security.
Where to Donate Baby Clothes
Goodwill
There are some organizations that everyone recognizes the name of, and Goodwill is one of them.
They've been offering aid to people for a long time and continue to do so today, despite the struggles brought on by the pandemic. Their locations are plentiful, and most people will find one fairly close to them, making it easier to find locations to drop off the clothing you want to donate.
You can find all their information here, including drop-off locations.
Salvation Army
The Salvation Army is just as widely spread as Goodwill. We see their bell ringers all over during the holidays, and they've been active participants in charitable work since 1865. Their work helps about 23 million people annually, and that's only in the US.
Their website tells you everything you need to know to donate your baby's old clothes.
Vietnam Veterans of America
Far less known than the other organizations previously listed is the VVA. This one works a little differently.
Instead of your donated baby clothing going directly to babies in need, the VVA is all about aiding Vietnam Veterans. How they do this is by selling donated items and using the funds to help these Veterans.
You can schedule a pickup for the items you want to donate by going to their website. This makes it even more convenient to give your used baby clothes, but because they're not as well-known and offer pickup services, they aren't as widespread as the previous two organizations.
Homeless Shelters
Sadly, some of the people requiring the services of homeless shelters are families with small children. These shelters don't just provide a roof over the heads of those they shelter, but also some basic needs, like clothing for babies. This is especially important in colder areas and seasons.
Community Outreach Centers
More tragic are those who need special services, like those trying to leave abusive situations or have certain circumstances that require more attention than what a homeless shelter provides.
These places will sometimes take in donated baby items, though not always. Usually, checking the website for these community outreach centers will give you the answers you need.
Churches
Places that are often overlooked are churches.
While many don't take donations of this nature, some do to distribute to families they know are in need, and some work with local charity organizations. This will usually require more than a simple look online. You'll probably need to call an officiate or employee of the church to determine if they take baby clothing donations.
Thrift Stores
You may not consider thrift stores a very charitable place to donate your used baby clothing, but in truth, many families with little income frequent these stores to find cheaper items within their budget.
If you can't find anywhere to donate to, most will take baby clothing. Depending on the store, this may require a simple look online or a call to the store to see if they accept donations.
What's An Acceptable Donation?
Donation rules are fairly standard no matter where you're donating. The clothing should be gently used, with no staining, rips, holes, or tears.
Think of it as if you were in a store and found a onesie with a big stain on the front. You probably wouldn't buy that, and people receiving and buying clothes from the places listed feel the same.
You also want always to find out if they are currently open to donations.
Space is an issue with many drop-off locations, and they may be unable to take in clothing. Sometimes you can find this out online, and other times you will need to call ahead. It's important that you don't just drop things off, or your donated baby clothes may end up in the trash because the organization doesn't have room.
Babies grow so quickly, and you'll find yourself stuck with a mountain of clothing soon enough. Finding a less wasteful way to get rid of those outgrown baby clothes while also helping people in need is the perfect solution to decluttering your home and contributing to humanitarian aids.
Related: Where to Donate Old Books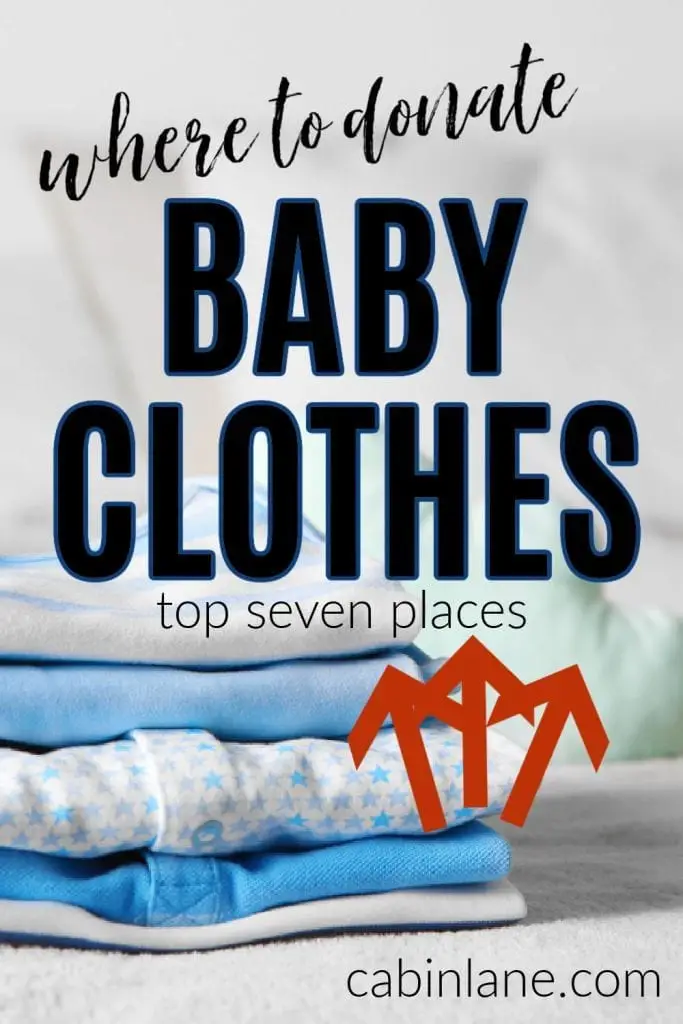 Katie Barton is the owner of Cabin Lane. She's also a home improvement writer for Bob Vila and Homedit. Her cleaning and organizing advice has been featured on Realtor.com, Yahoo News, GoBankingRates, and more. In her spare time, you can find her with a paintbrush in hand, searching for her next project.