Last Updated on October 29, 2021 by Katie Barton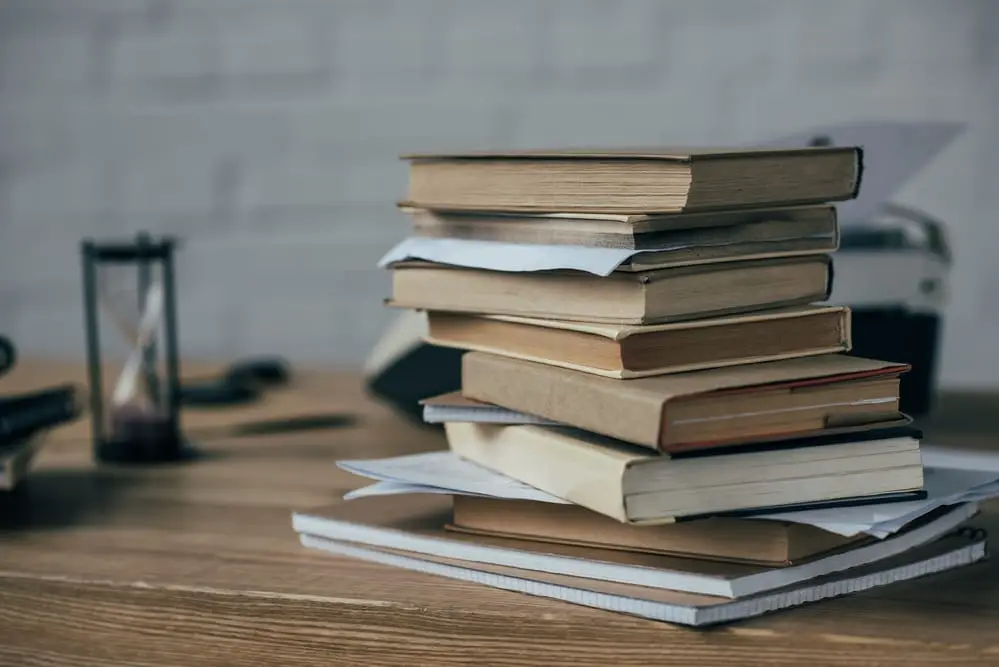 If you're going through the decluttering process, one big decision you have to make is what to do with all of the stuff you're letting go of.
Sometimes, the answer is obvious – broken, stained, and torn items usually need to be sent to the dump. But what about things that are still in decent condition, like gently used books?
If you're dealing with a lot of reading material you need to unload, here's where to donate old books.
9 Places to Donate Old Books
Pickup Please
Pickup Please is a company that distributes donated, gently used books to US Veterans and their families.
They accept books in the following categories:
Children's Books

Textbooks

Magazines

Hard Cover and Soft Cover Books

Non Fiction and Fiction
What's neat about this organization is that they will come to your home to collect your donations. All you need to do is schedule a pickup. 
You can look up your zip code on their website to see if they do pickups in your area. Check them out here.
Books for Africa
As the name suggests, Books for Africa's mission is to get as many books into the hands of African children, teachers, and parents as possible.
They have two drop-off centers – one in St. Paul, MN, and another in Marietta, GA. If you don't live near either drop-off center, you can mail your books to their warehouse.
Books for Africa accepts most books that are 15 years or newer. They also accept school and office supplies.
You can find more information on donating your books to Books for Africa here.
Books for Soldiers
Books for soldiers is a program that allows you to view book requests and mail them to soldiers yourself.
To get started, you'll simply register as a volunteer. You'll then be able to view the message board where soldiers list their requests.
You can learn more about this program here.
Books Through Bars
Books through Bars is a program based out of Philadelphia that helps get book donations to prisons. 
Before donating, you should call or email Books through Bars to see what their current needs are. They only accept books that are current and lightly used.
You can learn more about donating to Books through Bars here.
Books for Prisoners
Books for prisoners is a program based out of Seattle that helps get books into the hands of incarcerated people.
The most common book requests they receive are for the following:
Dictionaries and Thesaurus

African American History

Native American History

GED Study Material

Legal Books
They also have a high demand for genre fiction and vocational teaching materials.
Due to the coronavirus pandemic, they currently aren't accepting book donations. You can check this page for more information on when they'll be reopening.
Reader to Reader
Reader to Reader is a program that donates books and other supplies to under-resourced libraries and schools.
They accept book donations of gently used books suitable for children and teenagers.
You'll need to contact them if you're interested in holding a book drive. You can learn more here.
Good Will and The Salvation Army
If you have a Good Will or Salvation Army close to you, both accept book donations. You can search for Good Will donation centers here and Salvation Army donation centers here.
Your Local Library
If your local library has used book sales to benefit the library, you may be able to donate your gently used books. 
To find out about donations and upcoming sales, contact your library.
School and Daycare Centers
Another local way to donate books is to contact schools and daycare centers to see what they need.
My kids' elementary teachers were always happy to accept age-appropriate books in good condition. 
Book Donations Are Always Appreciated
If you need to get rid of a lot of old books, you have plenty of donation options. Books are highly sought after, especially in low-income or rural areas. Before you toss your books into the trash or recycling bin, consider donating them to one of these organizations instead.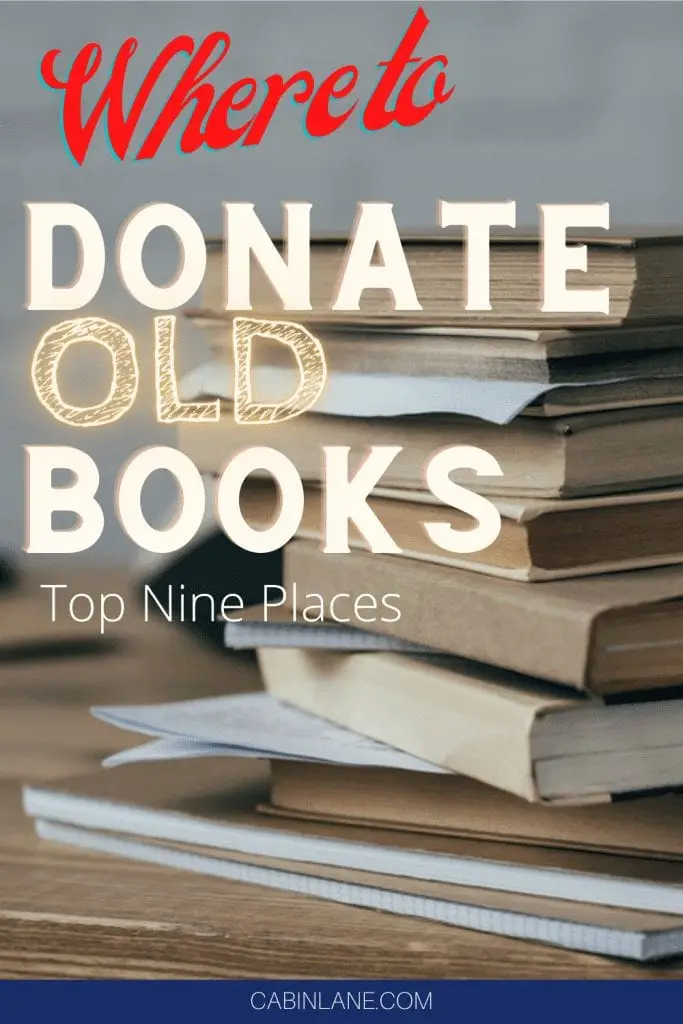 Katie Barton is the owner of Cabin Lane. She's also a home improvement writer for Bob Vila and Homedit. Her cleaning and organizing advice has been featured on Realtor.com, Yahoo News, GoBankingRates, and more. In her spare time, you can find her with a paintbrush in hand, searching for her next project.