Last Updated on October 29, 2021 by Katie Barton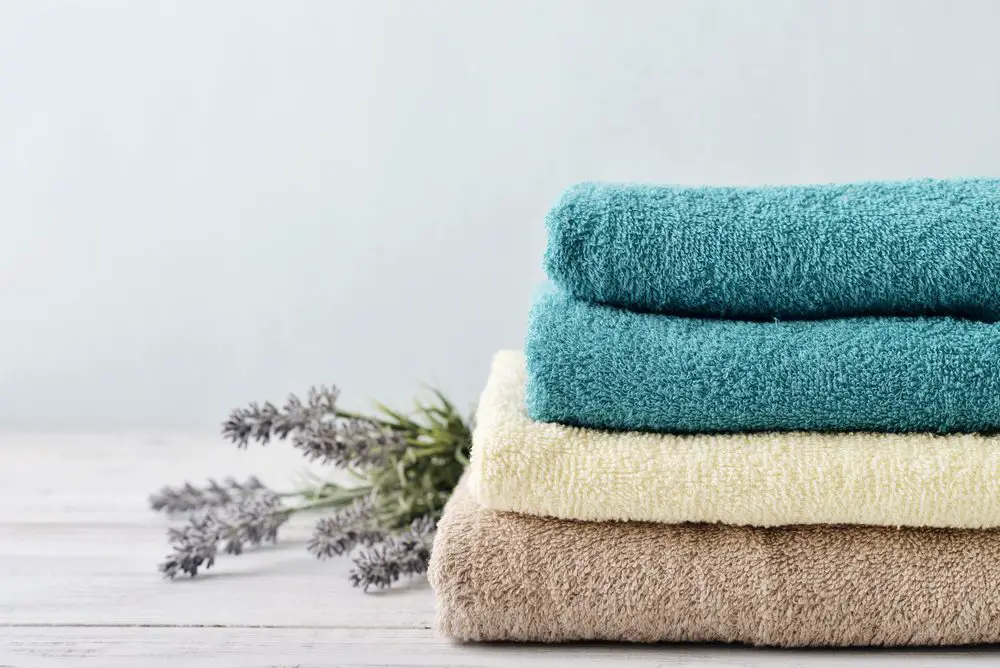 When you replace your towels, your first instinct is probably to toss the old ones in the trash.
But towels are a hot commodity.
A commodity that you can donate.
Think about it for a minute…
There's not a house in the country that doesn't have a need for towels, and let's face it -they aren't exactly a cheap item. Which means many families would be happy to accept your gently used towels.
Here's where to donate old towels.
Where to Donate Old Towels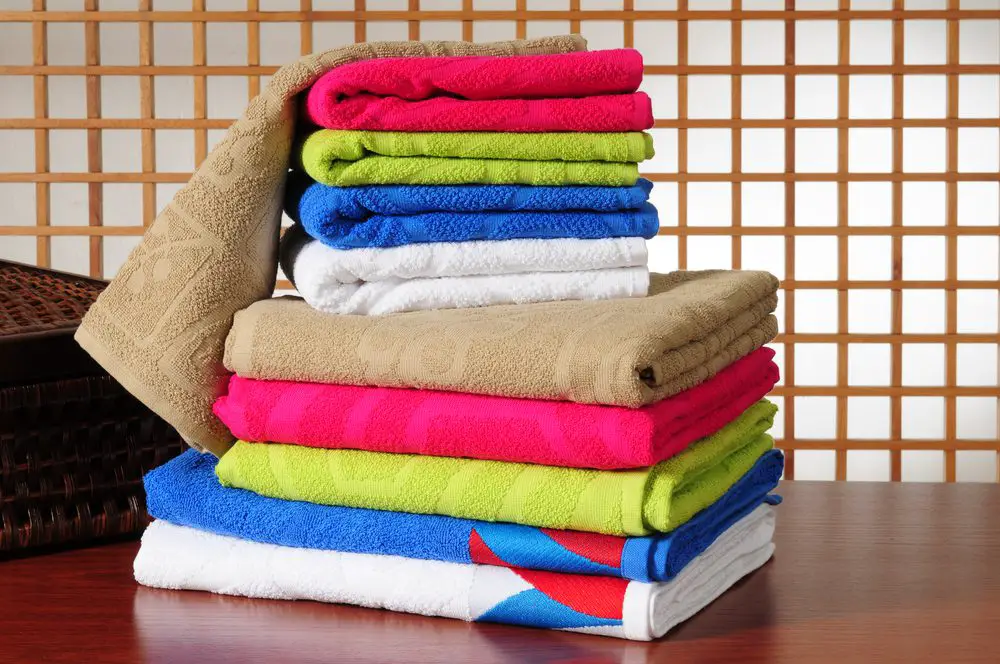 Animal Shelters
Towels are a huge "want" for animal shelters.
In fact, if you do a Google search on where to donate towels, they'll present you with a list of animal shelter websites from across the country.
These organizations use towels when animals give birth, have surgery, or just need soft items to lay on.
And the best thing about donating to an animal shelter is that they don't care if your towels are in pristine condition. (Although you do need to wash your old towels and make sure they're clean before donating.)
To find out if your local animal shelter needs towels, visit their website or give them a call.
Fun fact: some animal shelters accept donations of used stuffed animals.
Vietnam Veterans of America
Looking for a worthy cause to donate your gently-used towels?
Try Vietnam Veterans of America. This charity accepts many household goods and clothing items, including used towels.
On their website, you can search for a VVA  drop-off location near you or schedule a pick-up of the items you'd like to donate.
Goodwill
If you have a Goodwill nearby, you can unload your old towels there.
Goodwill will only accept towels that are rip and stain-free and are in good condition. 
(A good rule of thumb is that if you wouldn't want it based on condition, nobody else would either.)
You can search for a Goodwill drop-off location here.
The Salvation Army
You can donate gently used towels to any Salvation Army drop-off location.
Towels will always be a hot commodity for new homeowners who can't afford to splurge on new ones.
You can find Salvation Army drop-off locations here and even schedule a pick-up if you have a lot of items to donate.
Household Goods (Massachusetts Only)
Household Goods is a Massachusetts-based non-profit that helps people make a home.
This charity is always accepting gently used towels and bedsheets. They distribute donated towels to the recently homeless, veterans, people leaving domestic abuse situations, fire victims, and more.
If you live in Massachusetts, you can learn more about drop-off locations here.
Homeless Shelters
Since towels are a necessity for any person or family getting back on their feet, you'll find that most homeless shelters accept donations of these items.
To see if your local homeless shelter needs towels, check their website or give them a call.
Churches
Many churches run outreach programs helping the less fortunate. If you know of a local church with one of these programs, contact them to see if they need towel donations.
How to Recycle Old Towels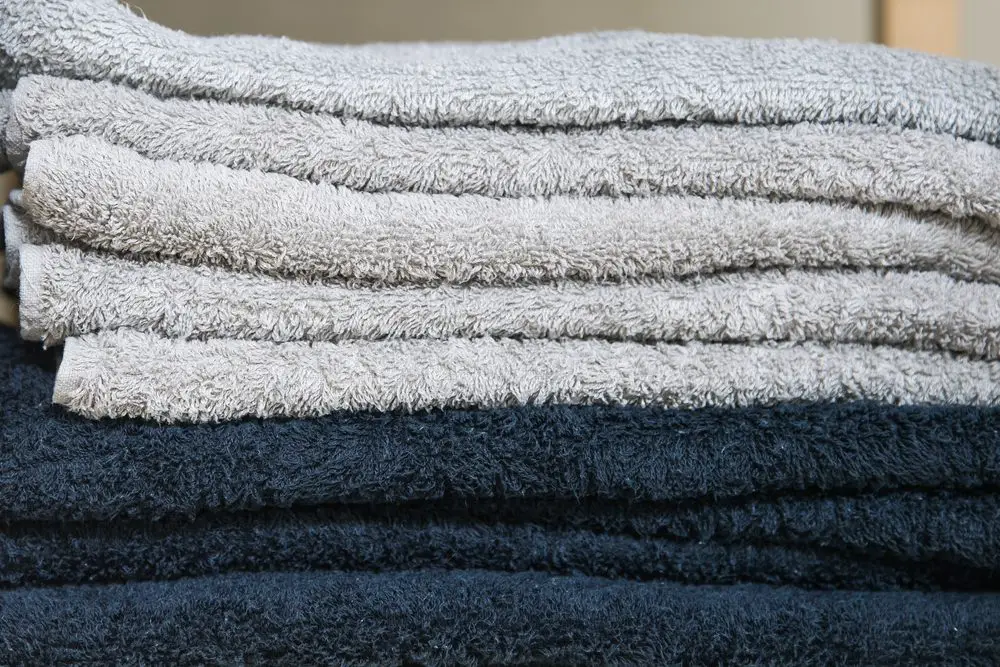 If you can't find any local donation drop-offs or you like the idea of recycling, there are plenty of different things you can do with your old towels.
Here are some of the best ways to recycle old towels.
Cut them up and use them as rags – Old towels make great rags. You can use them as shop rags in the garage or for heavy-duty jobs in the house.
Use them when you paint – I keep all of my old ratty towels and use them when I'm painting. I lay my paint trays on top of them and use them to clean up paint spots on the floor or wipe off my brush handles.
Make a dog toy – If you have a playful puppy, you can make an excellent chew toy from an old towel. All you need to do is cut a towel in strips and then tie several knots into the strip.
Use them as packing material – If you'll be moving anytime soon or know anyone who will, you can use your old towels as packing material. Wrapping a towel around a breakable item before packing it is a great way to keep it safe.
Frequently Asked Questions About Donating Old Towels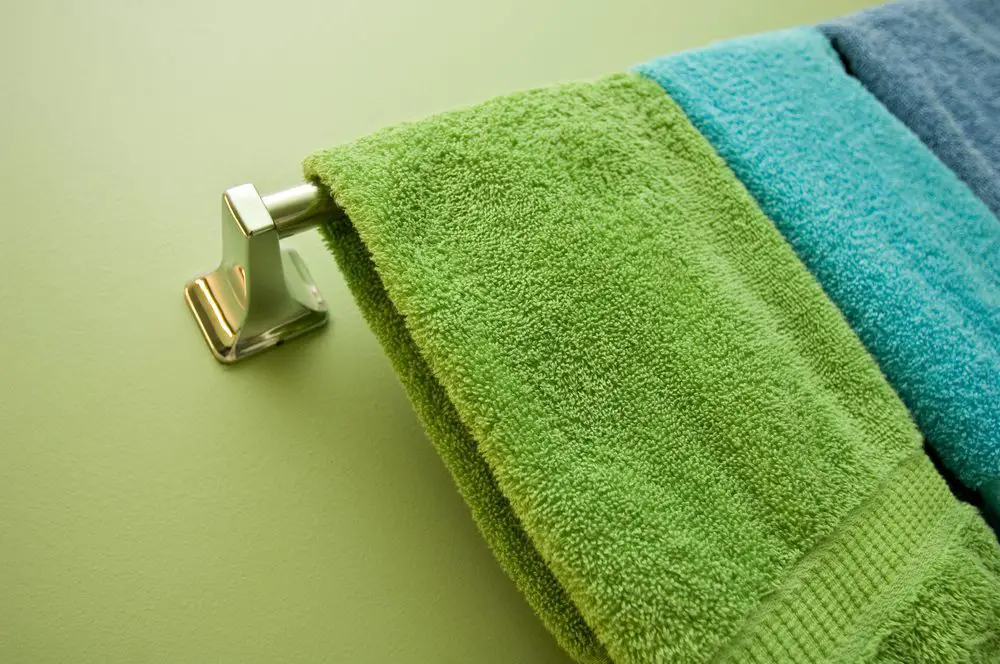 Can old towels be put in a recycling bin?
You should never put old towels in your recycling bin. While you can recycle old towels and other fabrics, it's a unique process.
One company that offers this type of recycling is TerraCycle. To have your towels recycled by this company, you'll need to purchase one of their "Zero Waste Boxes," fill it up and then mail in your items.
Your other option is to search for a textile recycling center near you.
Do animal shelters accept old bedding?
Yes, many animal shelters will accept donations of old bedding and towels. They use these donations when animals have babies or need surgery.
Can I donate ripped towels?
You cannot donate ripped or stained towels to charities. Animal shelters may take towels with slight rips. However, if your used towels are in terrible condition, recycling or throwing them away is the best option.
Conclusion
If you're wondering where to donate old towels, you'll be happy to know that they're easy items to get rid of. For like-new towels, give them to a charity or drop them off at a local donation center.
If you have towels in less than perfect condition, take them to your local animal shelters, where they can still make a difference.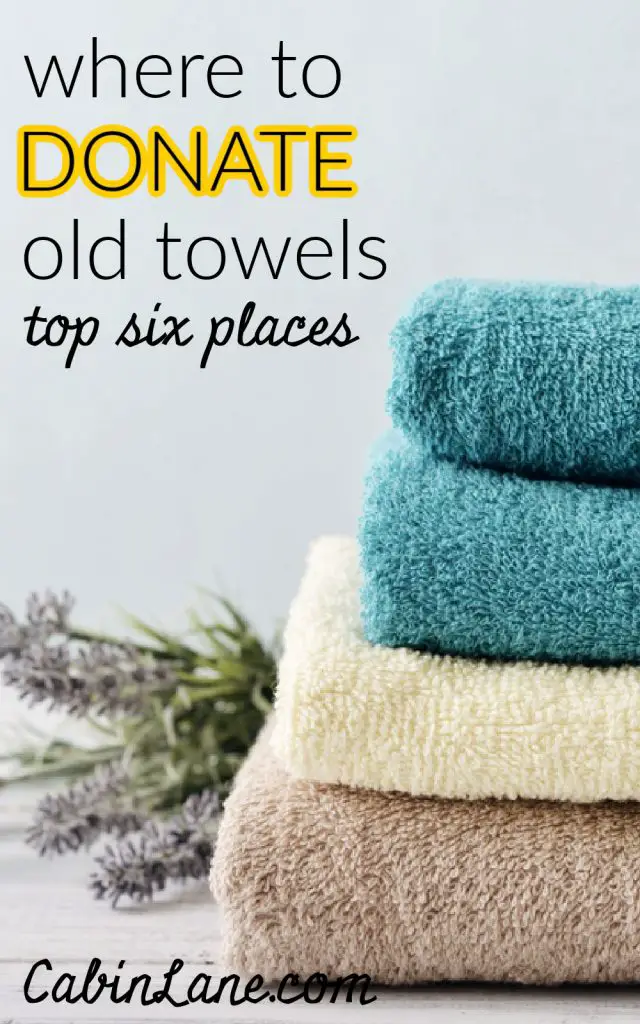 Katie Barton is the owner of Cabin Lane. She's also a home improvement writer for Bob Vila and Homedit. Her cleaning and organizing advice has been featured on Realtor.com, Yahoo News, GoBankingRates, and more. In her spare time, you can find her with a paintbrush in hand, searching for her next project.