Last Updated on October 29, 2021 by Katie Barton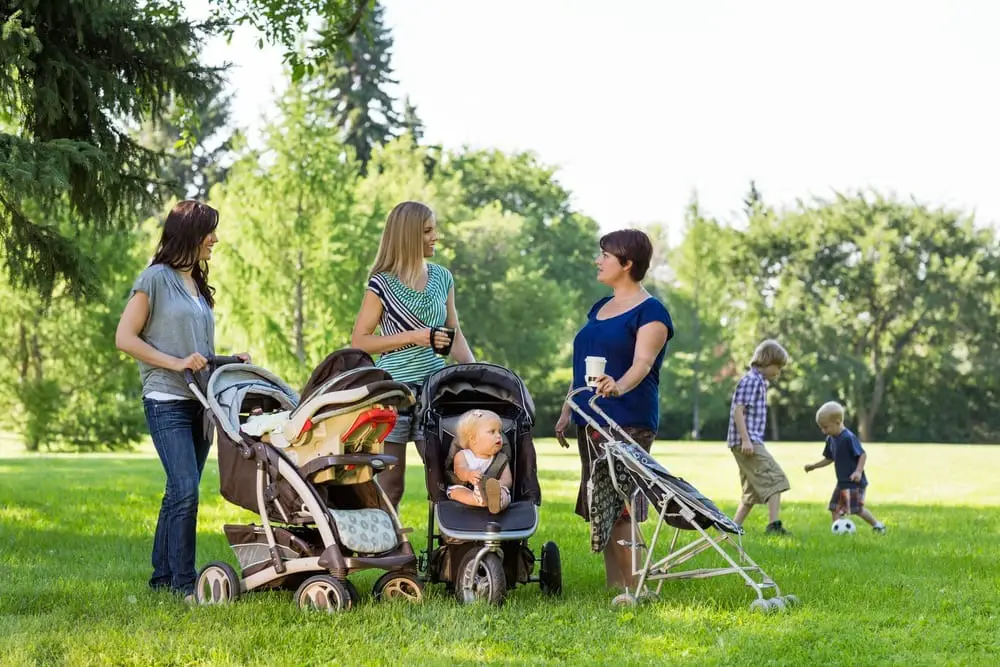 When it comes to making life easier with a baby, strollers are a must-have.
They enable moms to do basic tasks like taking long walks or runs, shopping, and going on outings to places like the Zoo.
However, as your baby becomes a toddler, the need for your stroller becomes less significant. And eventually, your stroller is taking up space and collecting dust…which means it's time to let it go.
Luckily, many places gladly accept baby items donations and can help put your stroller into the hands of a Mom in need.
Here's where to donate strollers you're no longer using.
Top 5 Places to Donate Used Strollers
Donation Town
If you don't want to lug around a stroller to a donation center, check out DonationTown. 
DonationTown is a website that allows you to enter your zip code to see which charities in your area will pick up your baby item donations. If your search yields any results, you can schedule a pickup time.
LoadUp
LoadUp is a junk removal company that donates and recycles old strollers on behalf of its customers.
You can visit the LoadUp website to schedule a pick-up day. They will come and pick up your stroller from your house, sometimes as soon as the next day.
Depending on the make and condition of your stroller, they'll either find a place to donate it or recycle it.
They also accept car seats, playpens, baby carriers, and more. 
Since LoadUp is a junk removal service, they do charge a fee. You can use their website to determine what you'll need to pay to have your baby gear removed by them.
Goodwill 
If you have a local Goodwill, it's always a great option for donating your gently used baby items. You can check the Goodwill website to find the drop-off location closest to you.
Local Charities
When I was researching this article, I came across a TON of charities that were only relevant in specific cities. Since this is a resource for the entire U.S, I couldn't include them – but I highly recommend you do a Google search of "stroller donation + your city."
Many of these local charities will gladly accept your stroller and place it in the home of someone who truly needs it.
Facebook Free Groups + FreeCycle
Many online groups are centered around passing the items you no longer want and asking for the ones you do. This helps keep junk out of landfills and is fiscally responsible for all group members.
If the stroller you have is in good condition, consider posting it in one of these groups. You'll likely find someone who needs it.
You can find free groups on Facebook or at FreeCycle.org
FAQs About Where to Donate Strollers
Can You Donate Used Strollers?
Yes, unlike car seats, strollers don't typically have an expiry date due to safety reasons. If you don't have a friend or family member to donate your used stroller to, you can try one of the organizations or groups on this list.
Can I Donate Used Car Seats?
Most organizations will not accept donations of used car seats. This is because car seats have an expiry date and are considered unsafe if involved in an accident. 
You're better off recycling your used car seats. Once a year, Target and Walmart hold a car seat recycling drive in which customers can bring any unwanted car seats in.
Where Can I Donate a Pack and Play?
If you have a pack and play, crib, or other baby items that aren't used for safety (i.e., a car seat), you can donate them to the organizations listed above.
Conclusion
If you have a used stroller collecting dust, pass it on to one of these places. They'll be able to put your stroller into the hands of a caregiver who needs it. And if your stroller isn't in the best condition, it may still be able to get recycled.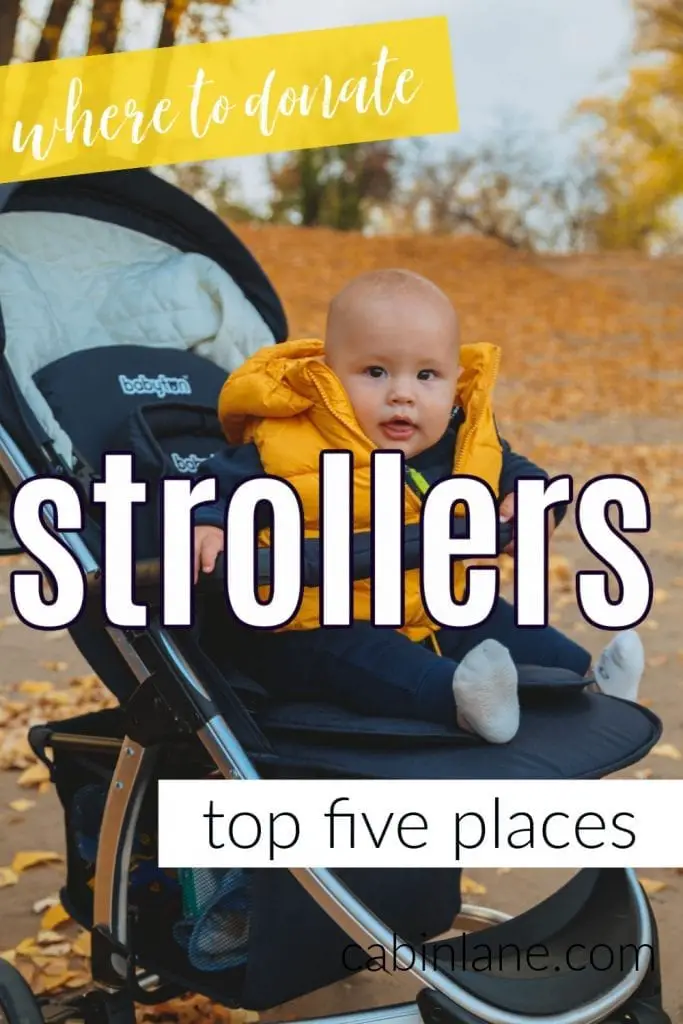 Katie Barton is the owner of Cabin Lane. She's also a home improvement writer for Bob Vila and Homedit. Her cleaning and organizing advice has been featured on Realtor.com, Yahoo News, GoBankingRates, and more. In her spare time, you can find her with a paintbrush in hand, searching for her next project.