Last Updated on November 1, 2022 by Katie Barton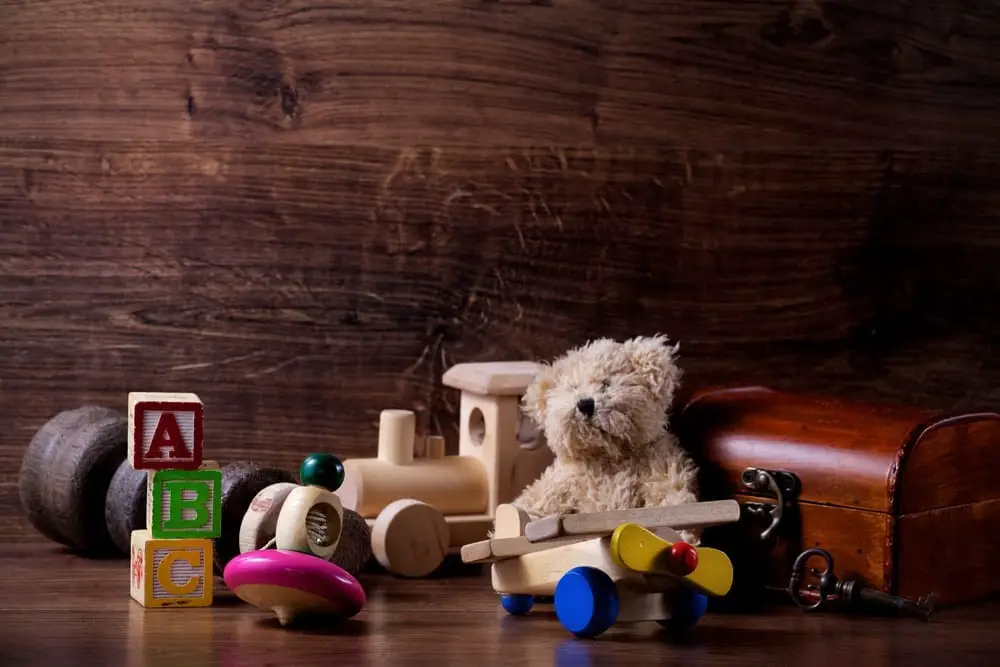 Nothing makes a home look more cluttered than excess toys.
And what's worse is that half the toys in your house probably don't even get played with. 
Decluttering toys and then donating them can help your house look more organized, save you time spent cleaning, and inspire your children to have a giving heart.
Here's where to donate toys.
Where to Donate Toys: Quick List
Many places accept toy donations- some will even pick them up.
You can donate toys to any of the following places:
Goodwill

The Salvation Army

Terra Cycle

Habitat for Humanity

Vietnam Veterans of America

Give Back Box

Homeless Shelter

Buy Nothing Groups
Just make sure that the toys you donate aren't broken, stained, and are in working condition.
Top Eight Places to Donate Toys
Goodwill
Good Will is a thrift shop that relies on donations to run. Good Will accepts clean, gently used toys, among other household items.
You can find a donation spot by looking up your area here.
The Salvation Army
The Salvation Army is another thrift shop that relies on community donations to remain open. 
You can visit this link to find a drop-off location near you. Depending on where you live, you may even be able to schedule a pickup.
Terra Cycle
If you have any Hasbro toys that aren't quite in the donating condition, you can have them recycled through Terra Cycle.
This program is 100% free. You can request a recycling kit for your old Hasbro toys here.
Habitat for Humanity
Habitat for Humanity normally accepts old building material, furniture, and appliances. However, each store has its own set of rules, and some do accept toy donations.
You can search for your local Habitat for Humanity Restore here to request a list of acceptable donations.
Vietnam Veterans of American
Vietnam Veterans of America is a program centered around giving back to veterans. This program accepts donations as big as cars and as small as toys.
You can search for a donation location or schedule a pick-up here.
Give Back Box
The Give Back Box is a program that helps consumers easily donate their old belongings and aids in recycling cardboard boxes.
To participate, all you need to do is fill up a cardboard box with the items you'd like to donate, apply the free shipping label, and drop off your package at a USPS location.
You can get more information on requesting a free shipping label here.
Homeless Shelter
If you want to give back locally, check homeless shelters in your area. Depending on the ages of kids they currently have in the shelter, they may need toys like LEGOS.
Online Buy Nothing Groups
You can find free groups on Facebook and Craigslist. 
For Craigslist, you can post in the free section and leave toys on your porch or at the end of the driveway for people to pick up. 
You can also find plenty of Facebook groups centered on the idea of giving and asking for items instead of purchasing. These groups are a great place to list anything you'd like to get rid of.
What to Pitch vs. What to Donate: Helpful Tips
Having a hard time determining if a toy is fit to donate?
Imagine yourself shopping in a second-hand store – would you purchase the toy you want to donate for your kid? Or would you think the toys looked gross/broken and wonder why it was up for sale?
If it's something you wouldn't buy because of the quality, other people probably don't want it either.
As a general rule of thumb, don't donate toys if they are broken, stained, smell bad, or have missing pieces. Only donate things that are still in good condition.
You'll need to throw away the toys that aren't in good enough condition to donate.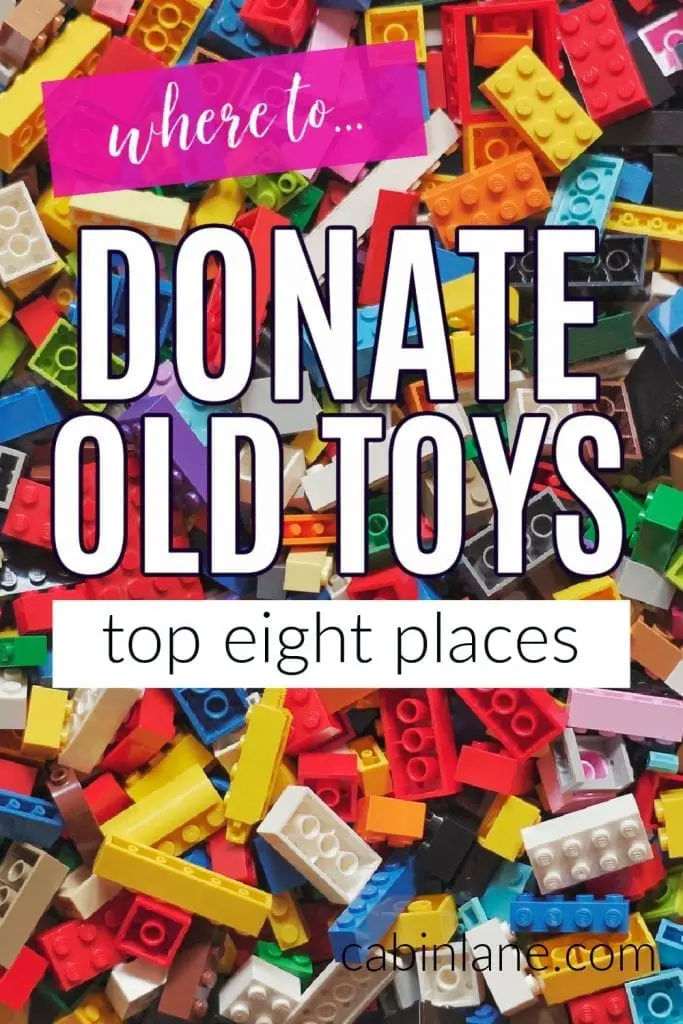 Katie Barton is the owner of Cabin Lane. She's also a home improvement writer for Bob Vila and Homedit. Her cleaning and organizing advice has been featured on Realtor.com, Yahoo News, GoBankingRates, and more. In her spare time, you can find her with a paintbrush in hand, searching for her next project.