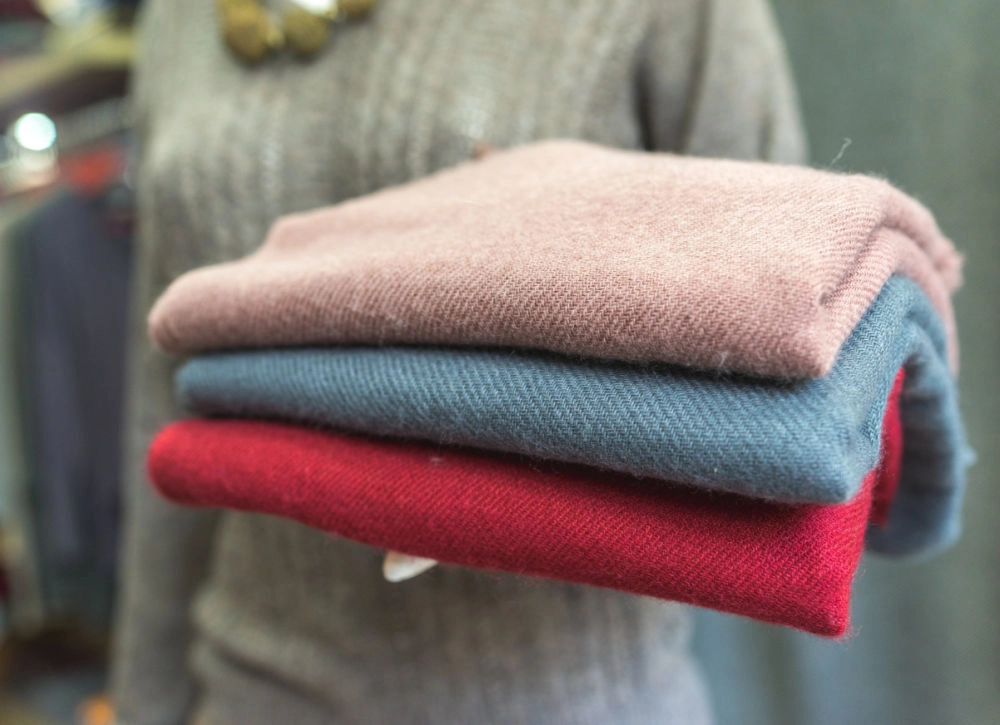 We all do it – buy things we think we will use but never do. And there's certainly no exception when it comes to blankets.
With winter coming up, now is the perfect time to clean out your linen closet, free up-space, and donate any like-new comforters or throws.
Here's where to donate used blankets.
Top 7 Places to Donate Used Blankets
Homeless Shelters
Homeless shelters are great places to donate used blankets. Not only do they need blankets for current residents but during winter months they may also pass out extra supplies to the homeless population throughout the city.
If you have blankets in excellent condition, contact your local homeless shelter about donating them.
Animal Control, Animal Shelters, and Dog Pounds
Old towels and blankets are frequently asked for items at animal shelters. This is because most animal shelters give each dog their own blanket to lay on and provide blankets for pregnant cats.
Because of this, animal shelters go through lots of blankets quickly, making the need for them very high.
To see if your local animal shelter needs blankets, check their website or Facebook page. If there's no mention of current needs, call them to see.
Goodwill
Goodwill accepts blankets and sheets. Make sure to wash your blankets before dropping them off. Also, don't donate items that have holes, stains, or a bad smell. You can find your local Goodwill drop-off location here.
The Salvation Army
The Salvation Army also accepts blankets and linens that are in good shape and free of holes and stains. You can find your local Salvation Army by searching here.
GreenDrop
GreenDrop works with organizations like the American Red Cross, Purple Heart Service Foundation, and more to collect donations and then sell them to raise money.
They do accept most small household items, including blankets and bedspreads. This organization is available in several states and will come to pick donations up from your home if you cannot make it to a drop-off location.
You can search for a GreenDrop in your area here.
Vietnam Veterans of America
Vietnam Veterans of America collects donations of most household items and distributes them to veterans and their families. If you have multiple things to donate, they'll pick them from your house.
You can learn more about how to donate to VVA here.
Local Churches and Charities
Many local churches work with at-need families to provide household items like blankets.
If you're a member of a church, ask about current donation needs. You can also search for local charities in your area that help low-income families.
Before You Donate: Is Your Bedding in Good Enough Shape?
Before you donate your old blankets, make sure they're in good enough shape. If they have small stains or holes, you're best off donating to an animal shelter. If your blankets are in near-perfect condition, you can donate them to one of the other organizations.
Also, you need to wash the blankets before donating them.
Where to Recycle Old Blankets
If your blankets are in too bad of condition to be donated, even to animal shelters, your next best option is to recycle. But, unfortunately, you can't just toss your blanket into the recycling bin. 
Instead, you need to take old blankets to a textile recycling center. You can see if there are any near you by searching on Earth 911.
Frequently Asked Questions
Where can I donate blankets for the homeless?
You can donate blankets to the homeless by contacting your local homeless shelter. Not only do homeless shelters provide blankets to their current residents, but they're a resource for the entire homeless population in your city.
Where can I donate blankets for dogs?
Blankets are one of the most requested items at animals shelters, and they almost always need them. Look at your local animal shelter or dog warden website or Facebook page for current needs. If you can't find anything listed, give them a call. They'll probably be happy to take your blankets.
Where can I donate old towels?
You can donate old towels at many of the same places as you can old blankets. Animal shelters are particularly interested in old towels since they like to provide dogs with their own towel or blanket and give pregnant cats towels to birth on.
Conclusion
If you're wondering where to donate used blankets, there are plenty of options. For blankets that are in near perfect condition, consider donating to a homeless shelter or charitable organization. If your blanket has slight imperfections, try an animal shelter.
Just remember, if your blankets have lots of rips and stains, you can't donate them. Instead, you'll need to recycle or toss them in the trash.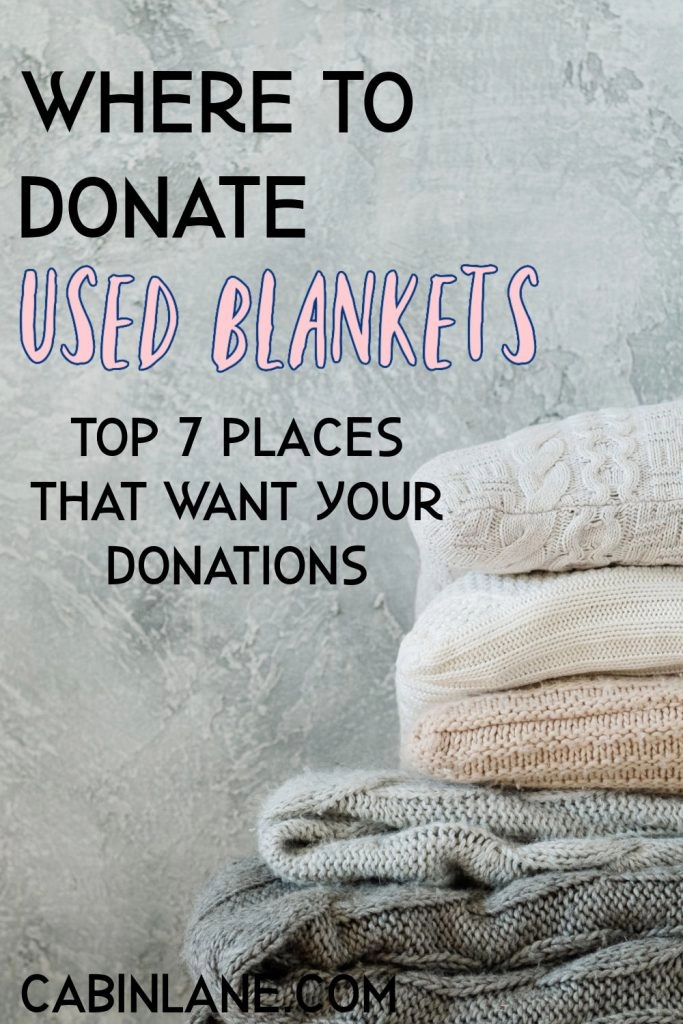 Katie Barton is the owner of Cabin Lane. She's also a home improvement writer for Bob Vila and Homedit. Her cleaning and organizing advice has been featured on Realtor.com, Yahoo News, GoBankingRates, and more. In her spare time, you can find her with a paintbrush in hand, searching for her next project.