Last Updated on October 29, 2021 by Katie Barton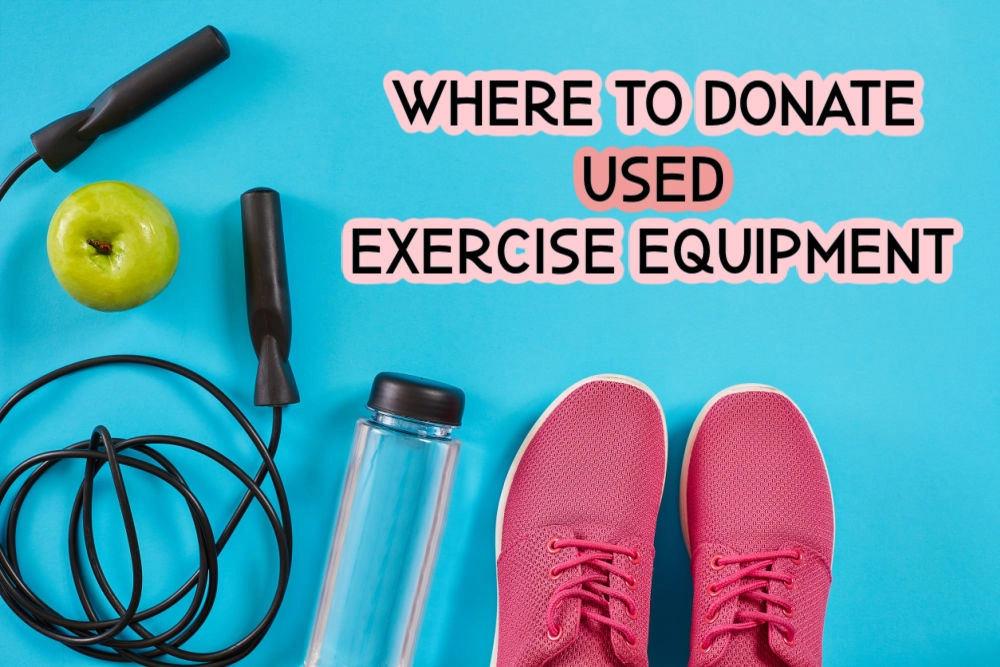 Trying to stay healthy and fit is something most of us consider an important and worthy investment. 
Which means, if you're like the average American, you've probably purchased a piece of exercise equipment at some point in your life.
And, over time, you may have realized that the particular piece of equipment you purchased isn't quite doing it for you anymore.
So, if you have equipment sitting in the corner collecting dust, here's where to donate used exercise equipment so that it goes to a good home.
Top Places to Donate Used Exercise Equipment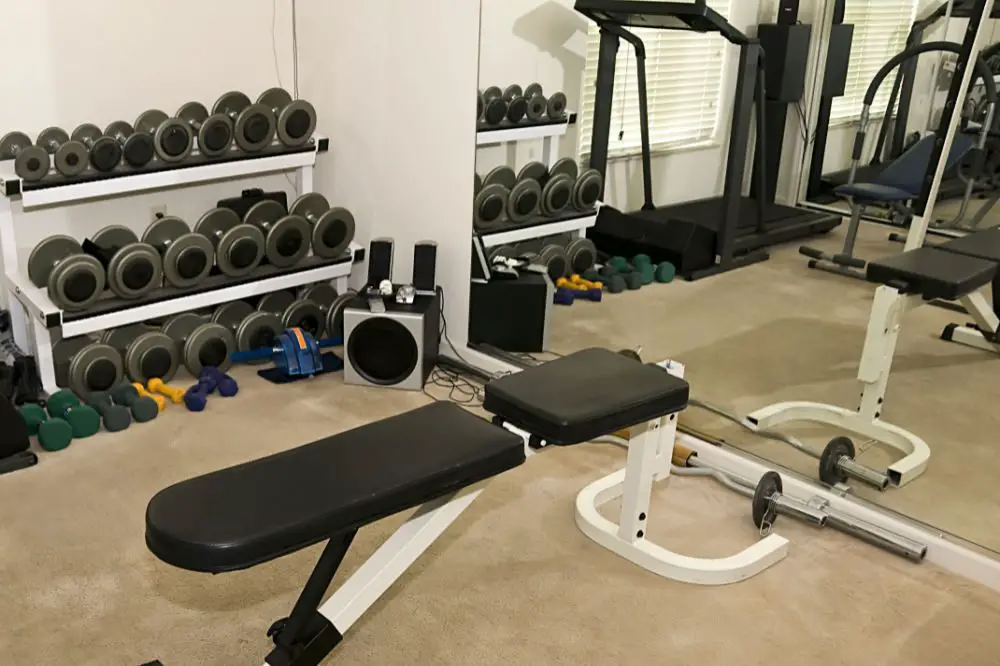 Salvation Army
The Salvation Army is one of the most well-known names when it comes to donations.
It's an international organization with almost 8,000 locations and around 3 million volunteers. Because they are so well-known, they get a lot of donations.
And one item that they accept is used exercise equipment.
However, some locations will not be able to take everything all of the time. (It will depend on their current stock and needs.) They recommend calling ahead to see if they'll be able to take your larger pieces of equipment.
Goodwill
When people think of places to donate their used items, Goodwill is up there with the Salvation Army. 
It's an international organization with over 150 locations in the US, so it's a great place to donate your used exercise equipment. However, they are not able to take larger equipment like treadmills or ellipticals. 
They do take small exercise equipment, though. So, if you have items like resistance bands, weights, or other small pieces, you can drop them off at your nearest Goodwill donation center.
Local Youth Centers
Sports are a way that many teens stay active and happy. There is also evidence that shows kids who participate in athletic activities are better focused and well-rounded. 
Checking with local youth centers like the YMCA, the Boys and Girls Club, or even your local high schools to see if they need more equipment is always a good idea. 
Buy Nothing
Buy Nothing is a group focusing on building a money-free community where people can offer items and services for trade or for free. Others can make requests for things they need. 
If you like the idea of building connections through your donations, or you think it would be great to give in this way, you can list your exercise equipment for free on your local Buy Nothing group.
Vietnam Veterans of America/Pick Up Please
If you're looking for a great charity that will pick up your old exercise equipment, try Vietnam Veterans of America.
This organization constantly accepts donations of all kinds for military veterans and their families. Depending on where you live, they'll come to your house to pick up donations.
You can schedule a pickup from their website.
Local Yard Sale Sites
Many people list items for free on local yard sale pages and apps. While doing this doesn't guarantee your equipment will go to someone in need, it's still a great way to get rid of it.
Plus, you can also find people who are willing to pick up the equipment themselves, saving you the trouble of delivering. 
If you want to give this a try, post your exercise equipment on Facebook garage sale pages or OfferUp.
What to Do with Broken Exercise Equipment?
If your old exercise equipment is beyond repair, you won't be able to donate it. Instead, you'll have two options: recycle or junk it.
How to recycle old exercise equipment – Start by contacting your local recycling center and asking for their advice. (Search for your center on Earth911.) If they don't accept exercise equipment, you can break down your piece and recycle the metal parts.
How to junk old exercise equipment – If recycling isn't an option, contact your trash company to see if they'll pick it up. If they won't, you'll need to contact a local junk haul away company.
Frequently Asked Questions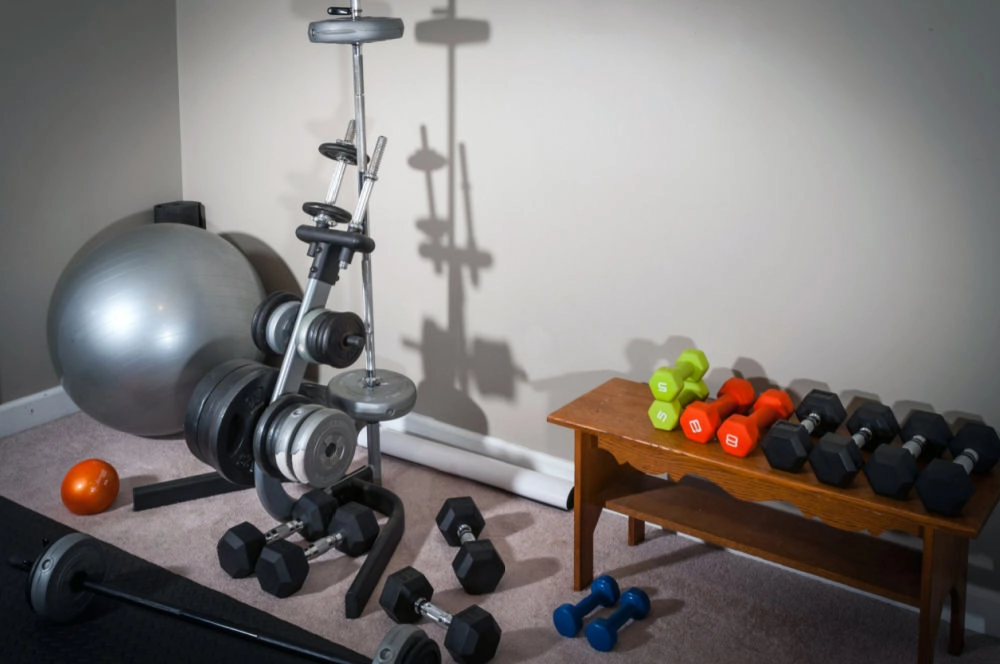 How can I donate exercise equipment to veterans?
If you want your gently used exercise equipment to go to veterans, contact Vietnam Veterans of America. You can drop off your donations or request a pick-up from your house. They will distribute your equipment to military veterans and their family members.
Can I donate exercise equipment to Goodwill?
You can only donate small exercise equipment to Goodwill, like dumbbells and resistance bands. Goodwill does not accept larger pieces of equipment such as treadmills, stationary bikes, or ellipticals.
Will the Salvation Army take a treadmill?
Most Salvation Army locations do accept treadmills. However, this will be dependent upon their current needs/space and the condition of the equipment you're trying to donate. I recommend calling ahead of time.
Conclusion
If you have exercise equipment sitting around your house collecting dust, it's time to get rid of it. The best way to do so is by donating to someone else who can get good use out of it. 
However, if your equipment is beyond repair and donating isn't an option, contact your local recycling center for advice.
Related: Where to Donate Used Appliances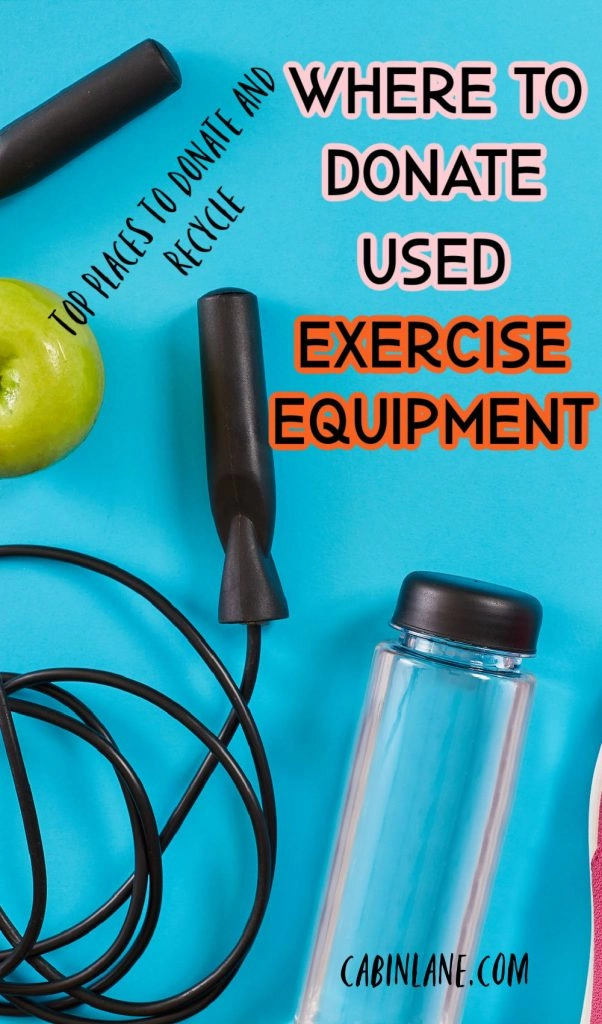 Katie Barton is the owner of Cabin Lane. She's also a home improvement writer for Bob Vila and Homedit. Her cleaning and organizing advice has been featured on Realtor.com, Yahoo News, GoBankingRates, and more. In her spare time, you can find her with a paintbrush in hand, searching for her next project.