Last Updated on March 22, 2023 by Katie Barton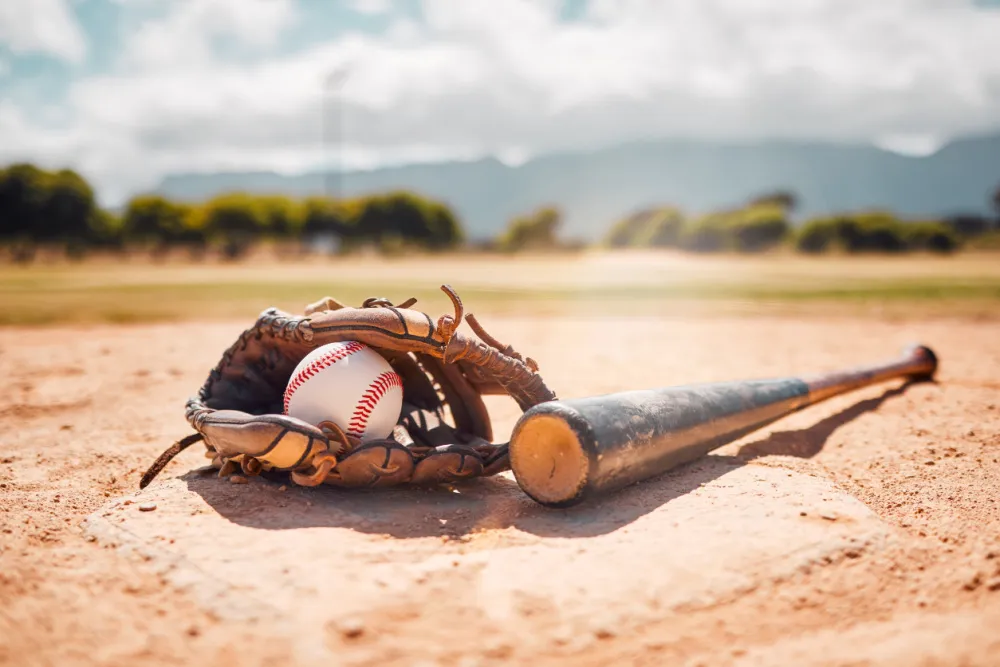 Almost all school sports require some equipment – and for many families, the cost is a burden. If you're cleaning out your garage, consider donating sports equipment instead of throwing it away.
What Kind of Sports Equipment Can You Donate?
You can donate just about any type of sports equipment if it's in good enough condition for the next person to use. As long as the items don't have holes, rips, stains, bad smells, or are past their expiration date (like a protective helmet.)
Here are the most common types of sports equipment you can donate to thrift stores and charities:
Baseball/softball gloves 
Tennis Rackets
Cleats
Running Shoes
Knee pads
Shin pads
Baseball bats
Basketballs
Basketball hoops
Golf clubs
Volleyball gear
Top Places to Donate Used Sports Equipment 
You have several options when it comes to donating used sports equipment. You can drop it off at a local charity, give it to a friend or family member, take it to a thrift store, or mail it to a national program. Here's a breakdown of your options. 
Local Sports Programs
Local community sports programs, such as youth soccer or baseball leagues, accept donations of gently used equipment for their players. Contact your local schools, sports leagues, and community centers for specific information on items needed.
You can also do a quick Google search for charities that need sports equipment in your area. (Try your zip code + donate used sports equipment.) Here are a few charities across the country that need donations.
Donating Used Sports Equipment to Goodwill
Website: Find a Goodwill Donation Center
Goodwill accepts all kinds of sporting equipment donations, but acceptable items will change based on location. They have locations throughout the United States, making it easy to find a donation center near you. If you're unsure if your local Goodwill will accept your items, contact them first.
Salvation Army
Website: Find your Local Salvation Army
The Salvation Army accepts used sporting goods equipment. The type of equipment accepted will vary by location.
Vietnam Veterans of America
Website: Schedule a VVA Donation Pickup
While not a direct sporting goods-related charity, Vietnam Veterans of America will accept gently used sporting goods equipment and redistribute it to veterans and their family members or use the profits to benefit veterans. You can also donate other household goods to this organization – they'll even come to your house to pick up your items.
Give Back Box
Website: Give Back Box
Give Back Box is a unique platform that allows you to donate your used sports equipment while also recycling shipping boxes. 
Pack your gear in a cardboard box, print out a prepaid shipping label from the Give Back Box website, and drop it off at a UPS or USPS location. Give Back Box partners with various charities to distribute donations, including the Boys & Girls Clubs of America and the National Cristina Foundation.
Friends and Family
Reaching out to friends and family is always a good strategy. To save time, consider sending a group text or posting on your Facebook page the items you need to get rid of.
List Items for Free on Facebook, Freecycle, or Craigslist
An often easy way to get rid of your gently used sporting equipment is to list it for free in Facebook Marketplace, Craigslist, or Freecycle.
Frequently Asked Questions
Does Goodwill accept baseball bats?
Yes, Goodwill does accept baseball bats as donations. Goodwill accepts a wide range of gently used sports equipment, from bicycles and rollerblades to basketballs and baseball gloves. Accepted items will vary by location. Call ahead if in doubt.
What types of sports equipment does the Salvation Army accept? 
The Salvation Army accepts a variety of sports equipment, including balls, bats, gloves, helmets, pads, skates, cleats, and more. They also take bicycles and other outdoor equipment.
Can I receive a tax deduction for my donation of used sports equipment? 
Yes, many organizations are registered as non-profit charities and can provide a tax receipt for your donation.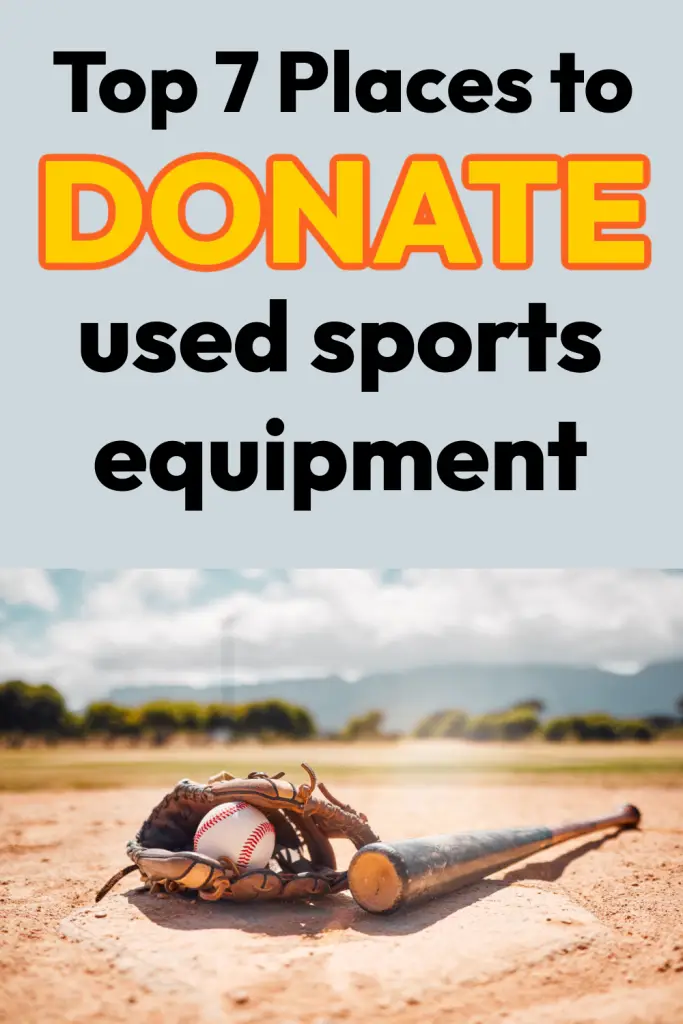 Katie Barton is the owner of Cabin Lane. She's also a home improvement writer for Bob Vila and Homedit. Her cleaning and organizing advice has been featured on Realtor.com, Yahoo News, GoBankingRates, and more. In her spare time, you can find her with a paintbrush in hand, searching for her next project.