Last Updated on March 10, 2021 by Katie Barton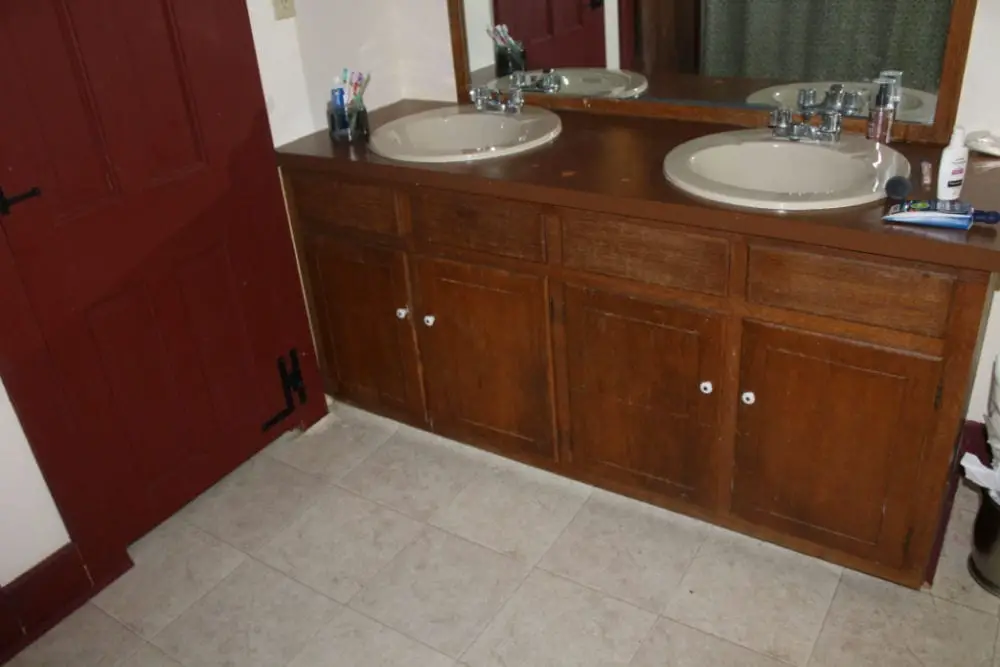 Are you sick and tired of living with ugly countertops but aren't ready to splurge on the replacements you'd like?
Same, girl, same.
I like to make fixtures in my home last as long as possible before I replace them. And when I do replace them, I want it to be with high quality, timeless material – which isn't always cheap.
That's why I'm always down for trying unique ideas for fixing up a home, especially when it comes to painting.
White Chalk Painted Countertops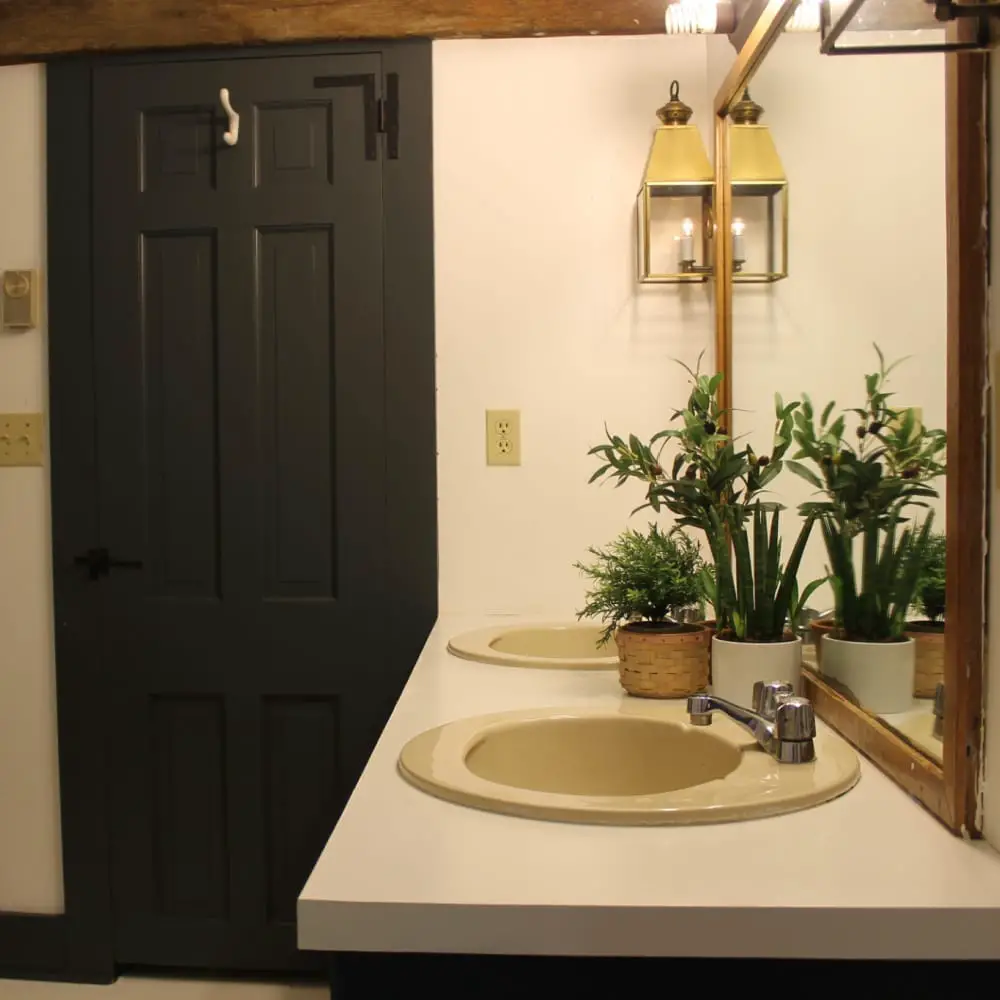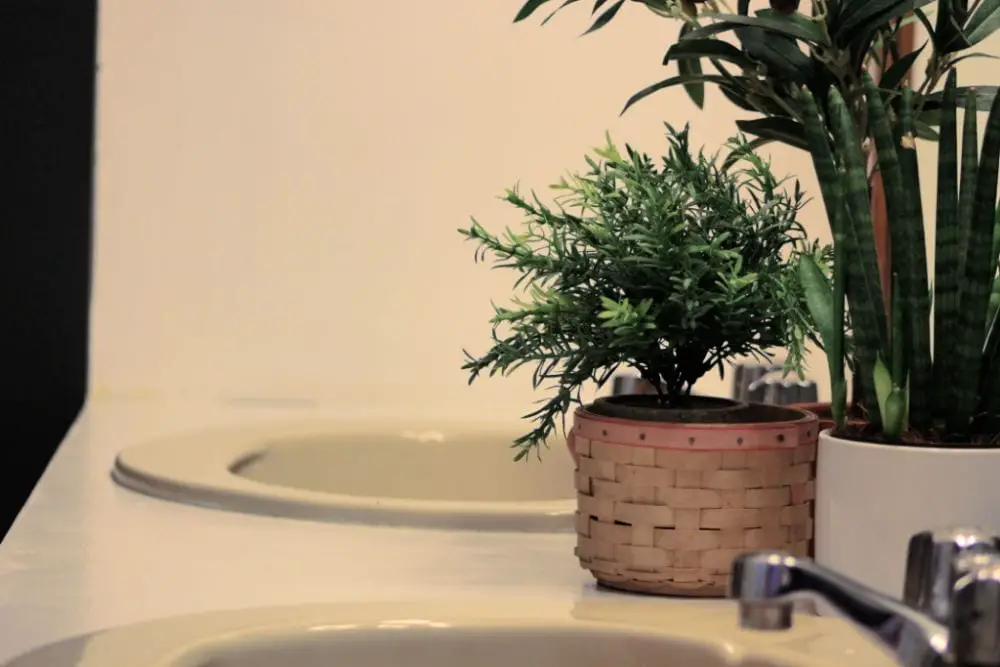 In my master bath, I had recently given DIY concrete over laminate countertops a try. They turned out okay, but not quite how I'd envisioned. For this bathroom (which is my kid's bathroom), I wanted a very modern look, so I decided to paint my countertops with chalk paint.
These are the supplies I used:
I lightly sanded the countertops with a sanding sponge to slightly rough them up so that the paint had a surface to adhere to.
Next, I started painting the countertops.
I used three coats of chalk paint, allowing the paint several hours to dry in between coats.
(The reason I did three coats is because that's how many it took to get that solid white look.)
After the last coat of paint had thoroughly dried, I applied a thin coat of Polycrylic to protect the paint. I allowed it to dry overnight, lightly sanded it, and then added a second coat of Polycrylic. Once that was fully dry, I repeated those steps and added a third coat.
The Results of White Chalk Painted Countertops – Six Months Later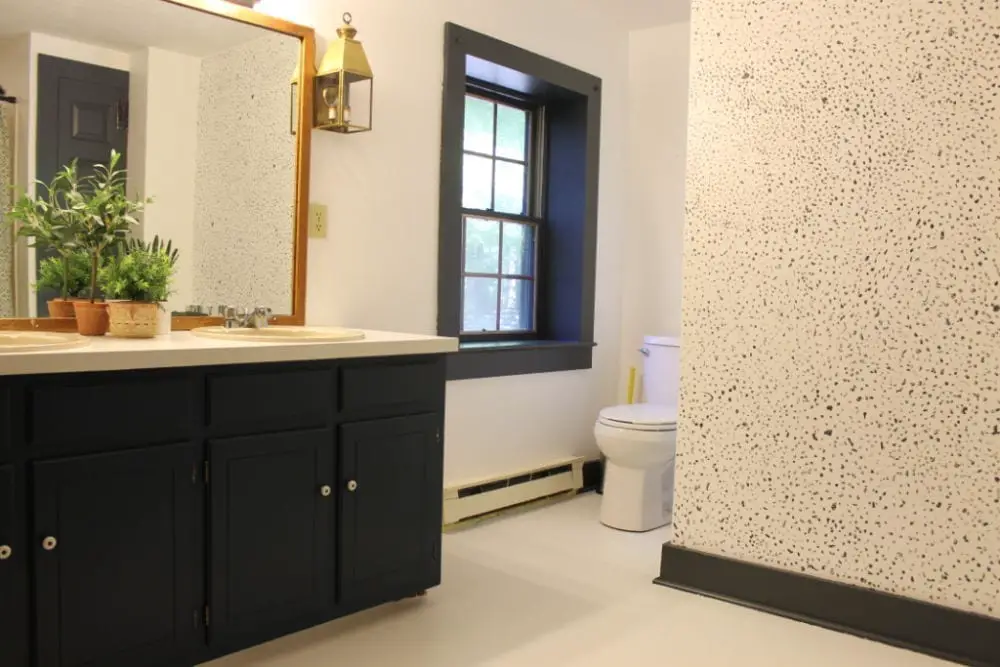 The chalk painted counters actually turned out really well. In fact, my husband's reaction was, "I wish you would've done these in our bathroom."
It's now been about six months since I've painted the counters. They've held up beautifully, all except one spot.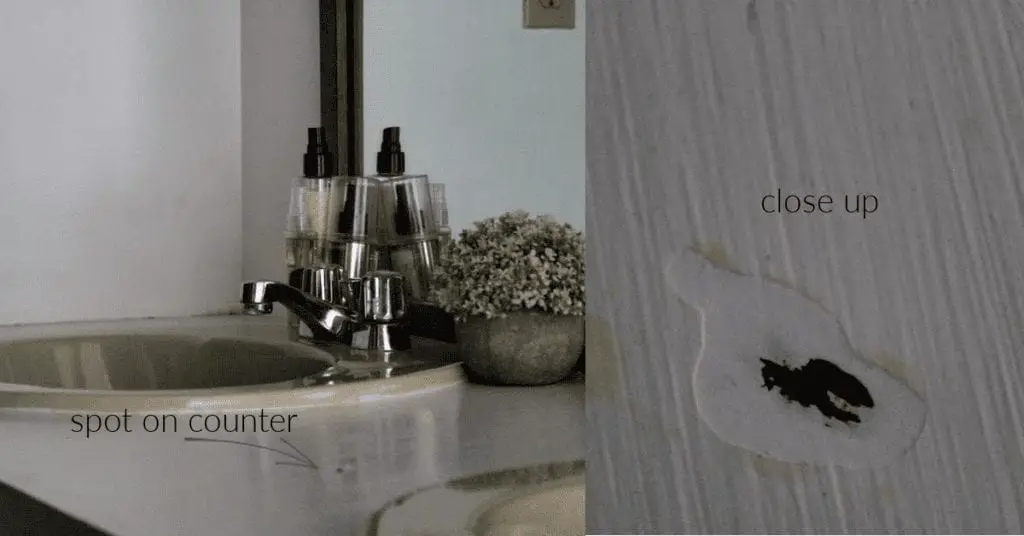 I rarely use this bathroom, which means the counter doesn't get wiped up as much as it should. My oldest daughter left a huge pump of foundation on the counters, and when I eventually spotted it and wiped it away, it took a patch of paint with it and left a couple of stains. ?
If I had the desire, I could probably fix that spot, but honestly, it doesn't really bother me.
Other than that, they've held up extraordinarily well.
Would I Recommend Painting Your Counters?
If you eventually plan on replacing your countertops and are looking for a fast and cheap way to spruce up your counters, then absolutely.
For the long run? No, I don't think they'd stand the test of time, especially in a bathroom that gets a lot of use. However, if you're looking for a short-term band-aid, then yes, they're awesome!
P.S. I also painted the linoleum floors. Check out that post here.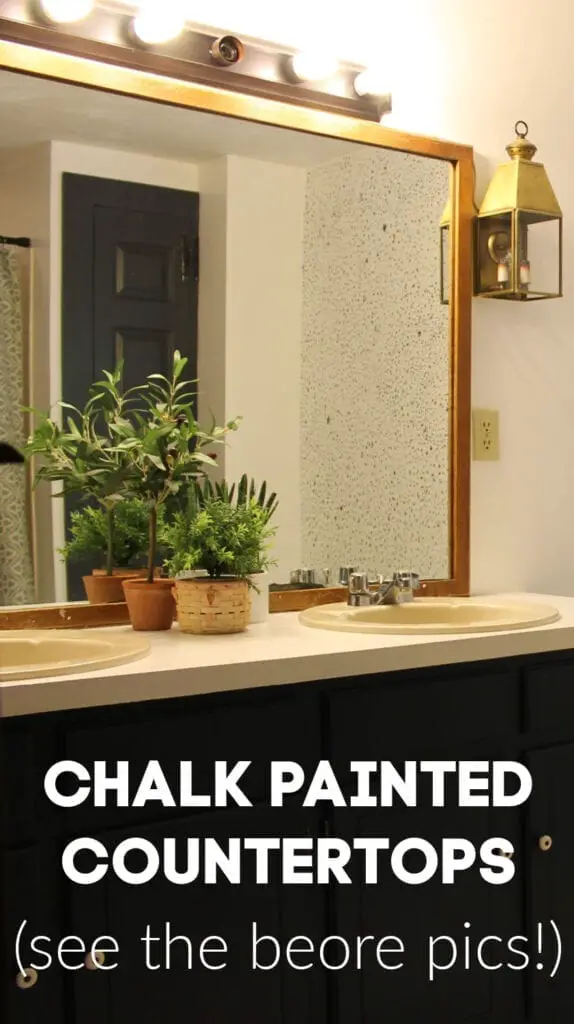 Katie Barton is the owner of Cabin Lane. She's also a home improvement writer for Bob Vila and Homedit. Her cleaning and organizing advice has been featured on Realtor.com, Yahoo News, GoBankingRates, and more. In her spare time, you can find her with a paintbrush in hand, searching for her next project.