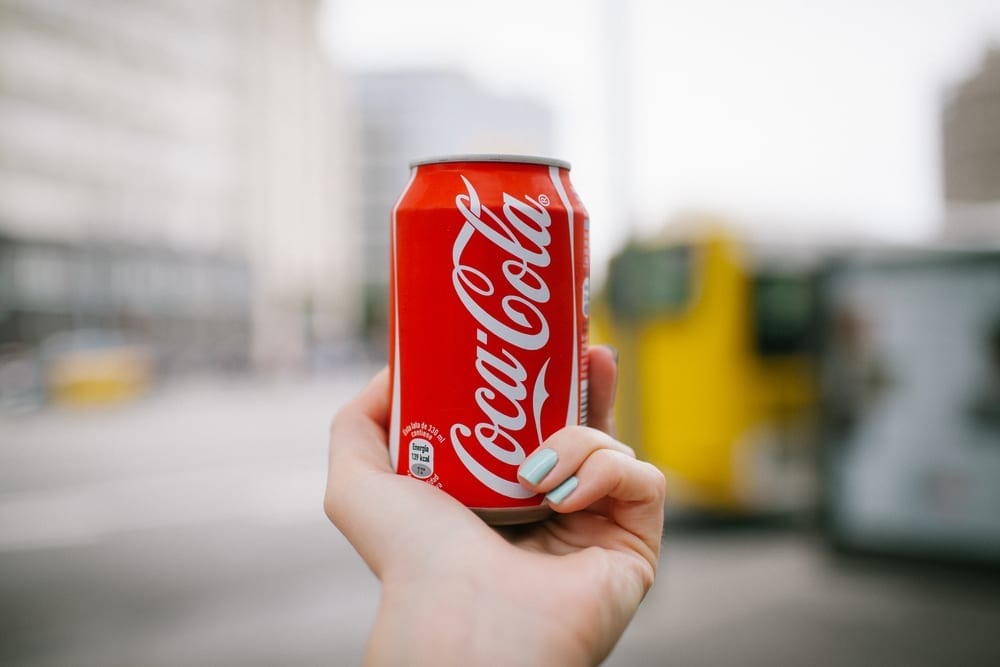 You've probably seen them…videos of people trying to clean their toilet bowls with coke.
Heck, you may have even seen mine.
But does it work?
That's what I wondered. So I tried cleaning my toilet bowl with coke and diet coke. (Spoiler alert: both worked the same.) And the results weren't exactly what I thought they'd be. If you're wondering, "will coke clean a toilet bowl" here's what you need to know.
The Science: Is Coke Capable of Cleaning a Toilet Bowl
The reason coke is touted to be such a great cleaner is because of its acidity combined with carbonation. And more importantly, in the case of a toilet bowl, the carbonic acid in a coke can **potentially** break down limestone and mineral buildup.
However, there's one big caveat. Even though coke is acidic, it's not strongly acidic – which should be obvious because we drink it. So even though coke can clean limestone buildup or rust off a coin, it isn't the strong miracle cleaner it's so often claimed to be.
The Coke Cleaning Test on a Toilet Bowl with Hard Water
The water at my house is pretty hard. The limestone and mineral build up fast, and in the kids' bathroom, which isn't used as often as the rest, a hard water line formed in the toilet.
This happens on repeat, and I've tried my fair share of toilet bowl cleaners – only one has ever worked. (This cleaner but also with my brother doing the scrubbing.)
So when I noticed the hard water line building up again, I decided to give a coke test.
Here's what I did:
Dumped coke in the toilet, making sure it was past the hard water line.

Let it sit for one hour.

Scrubbed so hard my toilet bowl brush broke….
And it did nothing. Major fail.
I posted the video on TikTok, and a few people commented that it didn't work since I used Coke Zero and not regular coke, so I repeated the process with regular coke, allowing it to sit for 3 hours this time.
And the results?
Exactly the same.
My hard water line didn't budge. Coke did NOT clean my toilet bowl – not Coke Zero and not regular Coke. 
Will Coke Clean a Toilet Bowl?
Maybe if you have a tiny buildup in your toilet, cleaning with coke will work. Anything substantial? Not worth wasting your money. Toilet bowl cleaner works better, and in the end, you'll probably need to scrub the line with a pumice stone anyway.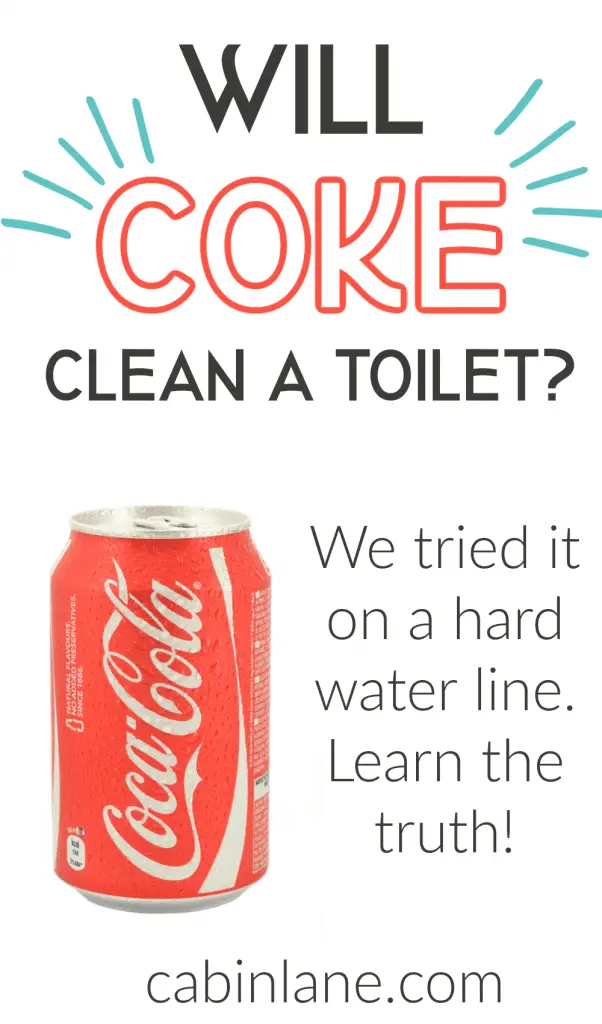 Katie Barton is the owner of Cabin Lane. She's also a home improvement writer for Bob Vila and Homedit. Her cleaning and organizing advice has been featured on Realtor.com, Yahoo News, GoBankingRates, and more. In her spare time, you can find her with a paintbrush in hand, searching for her next project.