Last Updated on October 2, 2023 by Katie Barton
Peel-and-stick wallpaper provides one of the easiest ways to transform your room quickly and without damage. There are an endless number of patterns and color combinations to choose from. Today, we're focusing on one of the most classic designs: plaid.
We've rounded up ten of the best plaid peel-and-stick wallpaper options in versatile designs ranging from rustic farmhouse to modern preppy.
1. Farmhouse Buffalo Check Peel and Stick Wallpaper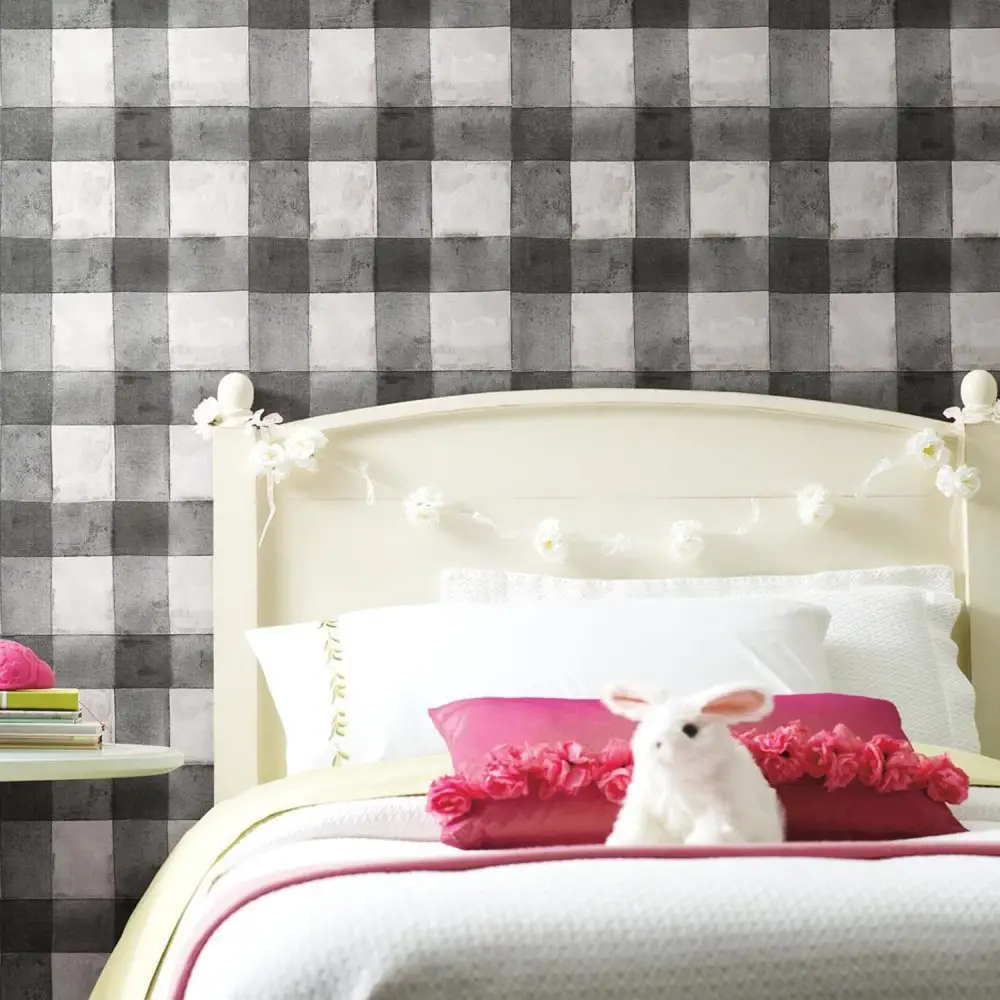 Buffalo plaid is a staple in farmhouse and rustic interior designs. This black buffalo check wallpaper from RoomMates gives the style a twist with a watercolor-like effect. It also comes in blue and gray.
2. Contemporary Plaid Wallpaper
Slate blue and white create a calming color scheme for a bedroom, sitting room, or coastal-style decor. This affordable peel-and-stick wallpaper comes in a 20.5" wide by 18" long roll. It's available on WallPops.
3. Brown Tweed Plaid Wallpaper
This brown tweed wallpaper from Target gives your home a preppy vintage vibe. This brand offers a great bang for your buck, and when you're tired of the design, you can pull up the wallpaper without causing damage
4. Gray Vintage Peel and Stick Wallpaper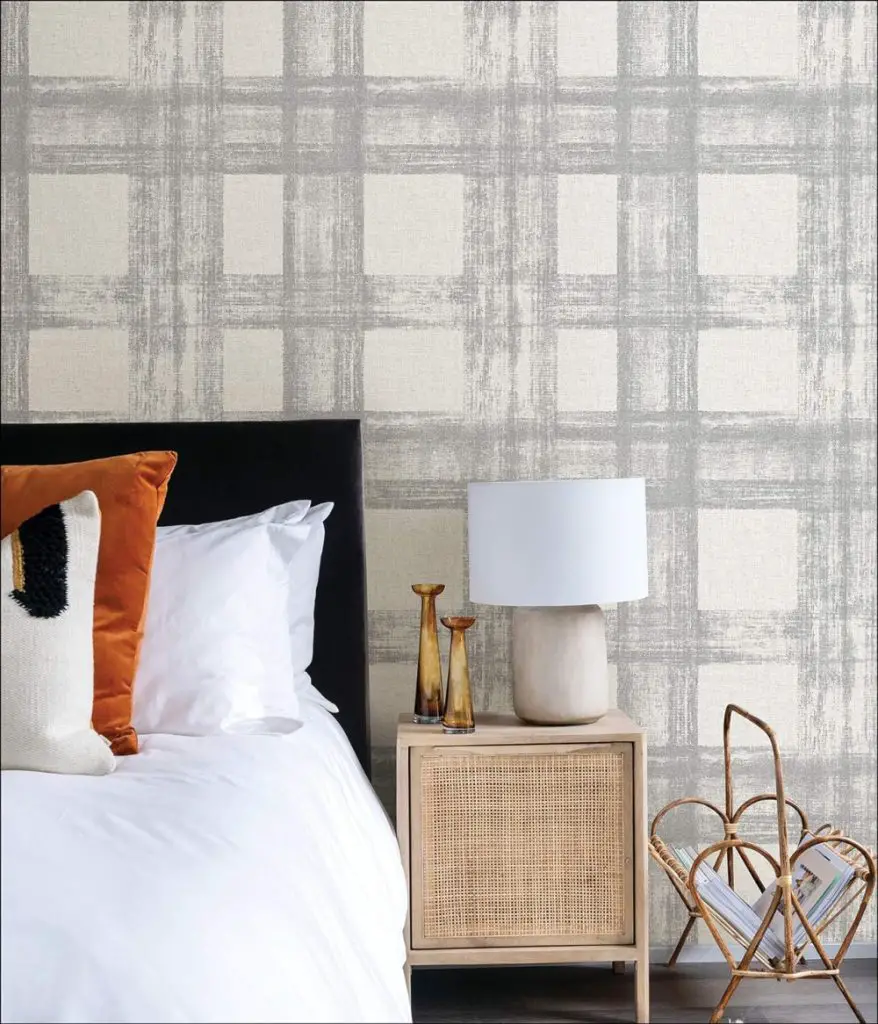 Use this vintage gray and white plaid wallpaper as a backsplash or on an accent wall. It's neutral enough to coordinate with most color schemes and works well in farmhouse, country, eclectic, and vintage-inspired decor.
5. Homestead Plaid Peel and Stick Wallpaper
This traditional plaid wallpaper has crisp edges and works with design styles that are modern and rustic. Each peel-and-stick roll is 20.5 inches wide and 16.5 inches long. I used this brand of paper twice, and it was easy to apply and remove both times.
6. Green Plaid Wallpaper
Green is one of this year's hottest wall colors, and now you can coordinate an accent wall using this green plaid wallpaper. It's from the brand Spoonflower and comes in rolls that are 2' wide and 9' long. There are also other size rolls available.
7. Pink Plaid Wallpaper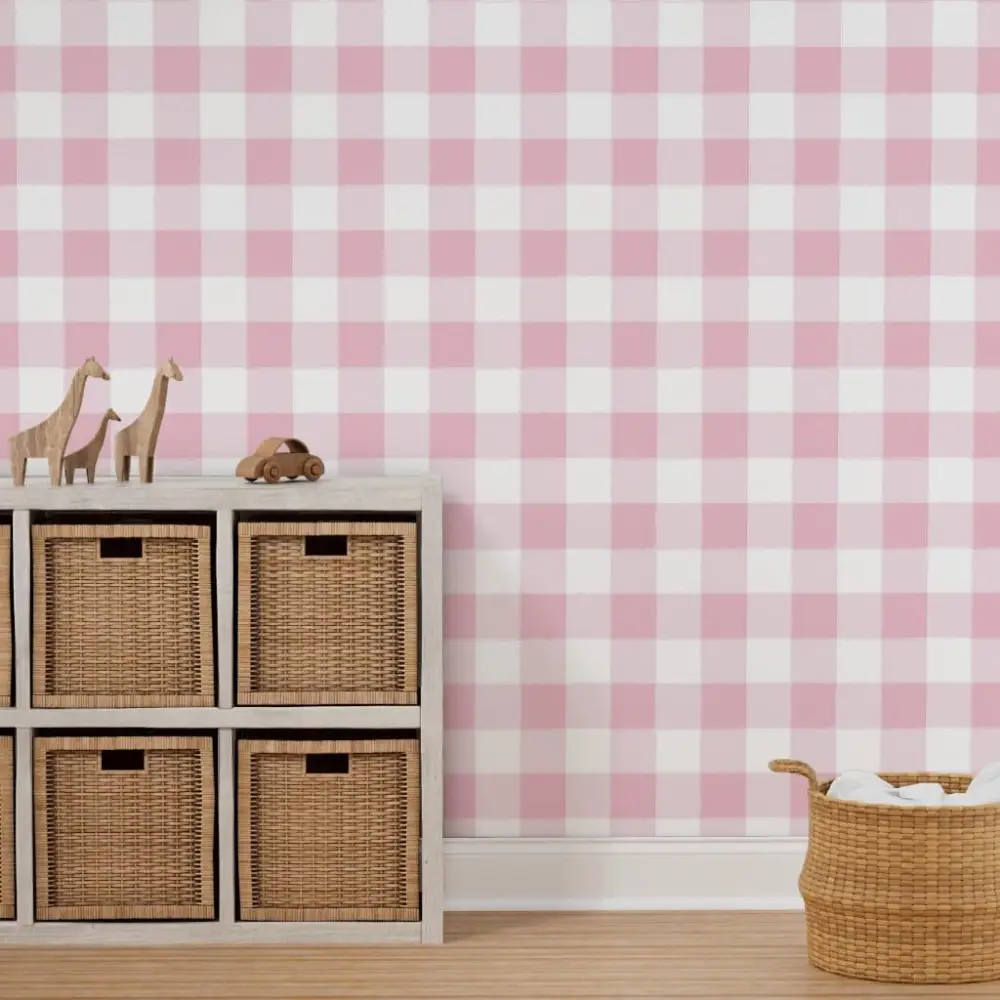 Depending on the room's style, pink plaid can look preppy or soft and rustic. You can get this paper in four sizes or as a test swatch. It's repositionable, making it a great choice for first-time DIY wallpapering.
8. Denim Blue Plaid Wallpaper
Those who want a dark and moody option will like this dark blue peel-and-stick wallpaper by Stacey Garcia. It works for modern and traditional spaces and comes in a 20.5" x 18' roll that covers a little over 30 square feet.
9. Black and White Plaid Peel and Stick Wallpaper
Black and white is a classic color combination, and now you can bring it to life with this peel-and-stick wallpaper. The inexpensive paper comes in three size options and is easy to install. 
10. Pink and Brown Plaid Wallpaper
This pink and brown diagonal plaid wallpaper adds a preppy touch to your bedroom or living room. It's vinyl with a pattern reminiscent of a 90s plaid skirt. It comes in six roll sizes.