Last Updated on February 15, 2021 by Katie Barton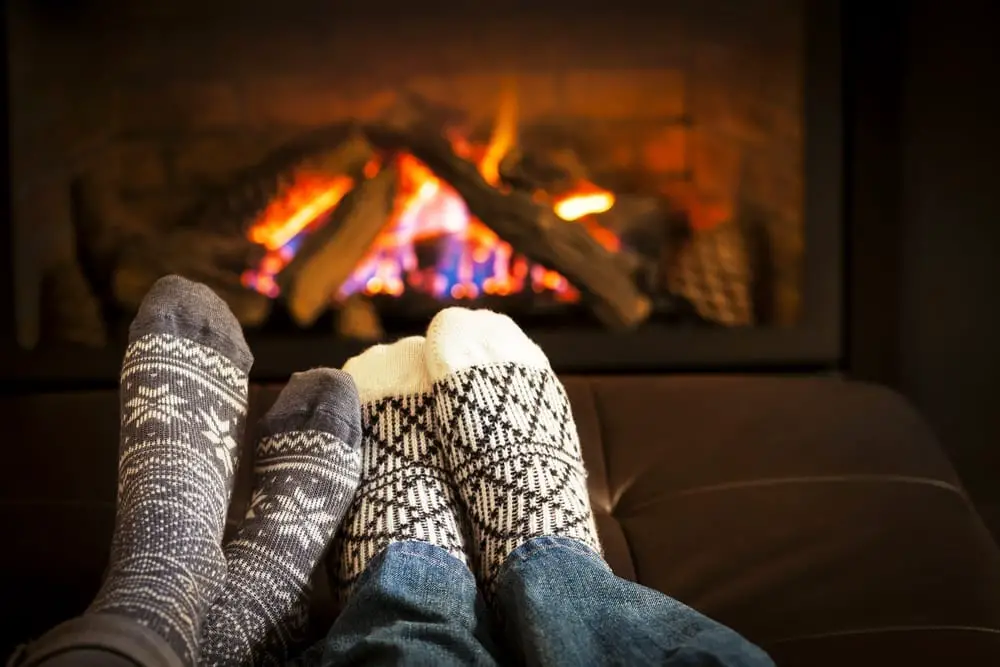 Why are men so hard to buy for? 
Most men I know will appreciate almost any gift I get them, yet, I still have a hard time deciding. 
Since I get stuck so often, I figure other people do too. I compiled a list of gifts I regularly give the men in my life (some on repeat) and all the other useful items I could think of.
Here are 15 clutter-free gift ideas for men. (I hope this helps you!)
The Best Clutter-Free Gift Ideas for Men
Bottle of Scotch/Liquor
For that man that truly has everything but still enjoys a drink now and then. 
When I can think of absolutely nothing to get my dad, I rely on a bottle of Crown Royale. 
Scratch-Off Lottery Tickets
My father-in-law really enjoyed going to the casino years ago but hasn't been able to due to health issues and Covid. So, a gift he's really enjoyed is lottery tickets.
We bought him $50 worth of scratch-offs a couple of Christmases ago, and he scratched one off every day until he went through them all.
Pocket Knife
Pocket knives are great gifts, especially if you know someone who is actually in need of one. You can buy a high-quality pocket knife from a locally owned sporting goods store or get a custom-engraved one on Etsy.
Shop Towels
If the man you're purchasing works in his garage often, a box of shop towels is a great gift idea. You can find various bundles at different price points so that this gift can fit within even the smallest of budgets.
GoJo Hand Cleaner
GoJo hand cleaner…another great gift for a man who works in the garage a lot. Also, what my step-dad asks for every year.
Massager
I feel like once you reach the age of 30, everything starts to hurt. Sleeping wrong leads to lower back pain and picking up your two-year-old leads to knocking a rib out of place. (<—True story.) This is why massagers are good gifts for just about everyone.
This is the massager I have myself and have gifted both my mom and my dad.
Coffee Mug
Here's an easy clutter-free gift for coffee drinkers – a new mug! You know it will get used. Bonus points if you or your child made it.
Wallet
Because I've gotten my dad almost everything else on this list in the year's past, this year, he's getting a wallet. This is the exact one I ordered off of Etsy.
Slippers
If the man in your life complains about cold floors or hates the idea of wearing shoes in the house…slippers it is. Find some slippers that work with his style. 
Here are slippers for the rugged man.
Here are slippers for the polished man.
Beard Trimmer/Beard Oil
Has Duck Dynasty and/or hipsters affected the men in your life too? If so, they probably really need some beard trimmers, a beard comb, and beard oil.
Nice Pillow
My husband has been using the same pillow for a decade-plus. Yeah, that's gross, but he loves it, and we haven't been able to find anything to come close to his. If you know a man who has also been using the same pillow for a decade OR is always complaining about neck pain, get him a quality pillow.
This one completely relieved my neck pain. This cooling one also has good reviews.
Warm Socks
If the man you're buying for works outside or spends a lot of time outdoors and you have cold winter weather, warm socks are always welcome.
Carhartt is my choice.
Sweatshirt
A Carhartt sweatshirt – pretty much the only gift my husband gets from me. (Don't worry, he ain't mad about it.)
If you know the size of the person you're buying for, sweatshirts are a good option.
Framed Photo
Framed photos are excellent gifts for grandpas and great grandpas. If you've had a family picture taken this year, have it framed and wrap it up.
Spice Set
I don't know about your husband, but mine is obsessed with spices. When he cooks, he spices the crap out of his food. And also enjoy receiving new spice blends as a gift.
Cheryl's Cookies
Cheryl's cookies are a bit on the pricey side, but they're so freaking good. If you're buying for someone who enjoys cookies, you can't go wrong with these. My mother-in-law used to send us a box in the mail every Christmas. Now that she's passed, I send a box to her husband as tradition.
Clutter-Free Gift Ideas for Men That Will Get Used
Still struggling to come up with a good gift idea? Think about what the man you're buying for uses daily/weekly/monthly and buy it for him. Practical gifts are as appreciated as out of the box ones.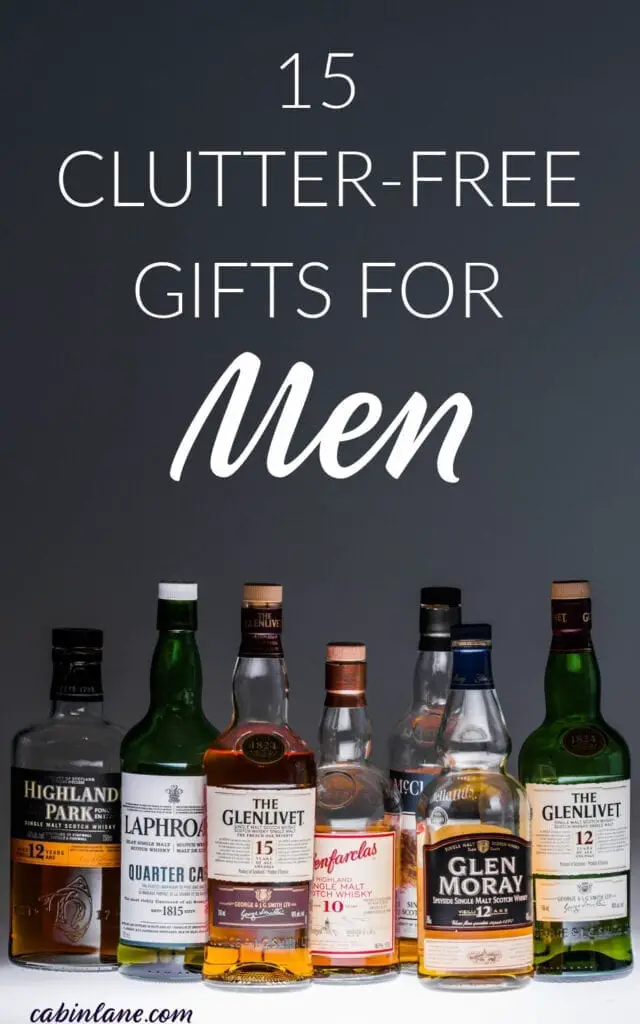 Katie Barton is the owner of Cabin Lane. She's also a home improvement writer for Bob Vila and Homedit. Her cleaning and organizing advice has been featured on Realtor.com, Yahoo News, GoBankingRates, and more. In her spare time, you can find her with a paintbrush in hand, searching for her next project.