Last Updated on October 31, 2021 by Katie Barton
Chances are you've spent more time at home this year than any other year. Hello, Covid.
And it probably means that 1) your house is more of a mess than it's ever been, and 2) you're over managing so much stuff.
Because the less stuff you have, the easier it is to keep a simple, clean, organized home.
Unfortunately, with Christmas usually comes the onslaught of stuff. And whether you've already worked through the clutter and want to prevent more from adding up OR are just starting to go through it, avoiding excess during the holidays is a smart idea.
Fortunately, you can still give gifts and have an amazing Christmas without all the clutter. Here are 75 of the best clutter-free gift ideas for every person on your list.
For the Bedroom (Kids, Teens, and Adults)
New sheet sets (Fave & Budget-Friendly)
Memory foam pillow (My fave. Got my Dad one last Christmas.)
Linen spray
Blackout curtains
New lamp
Clothing Items

Pants/leggings
Sweatshirt
Socks
Underwear
T-shirts
Dresses
Shoes
Personal Hygiene
Shampoo and conditioner sets
Toothbrush and toothpaste
Deodorant
Perfume
Personalized bath towel
Teeth whitening kit
Brush or comb set
Home spa gift set
Face masks and skincare products (Tween favorites!)
Ponytail holders
Beard oil
For Men/Dads/Grandpas
Shop towels
Pocket knife
Toolset
Wallet
Bottle of scotch
Slippers
Massager (Gave my Dad THIS one year ago.)
Hair/Beard Clippers
Coffee Mug
For Women/Moms/Grandmas
Cutting board
Wooden spoon set
Baking kit
Favorite candle
Cleaning gift set
Blow dryer (Gave THIS one to two people last year.)
Essential oil set
Bottle of wine
One week/month of a meal-delivery kit
Experience Gifts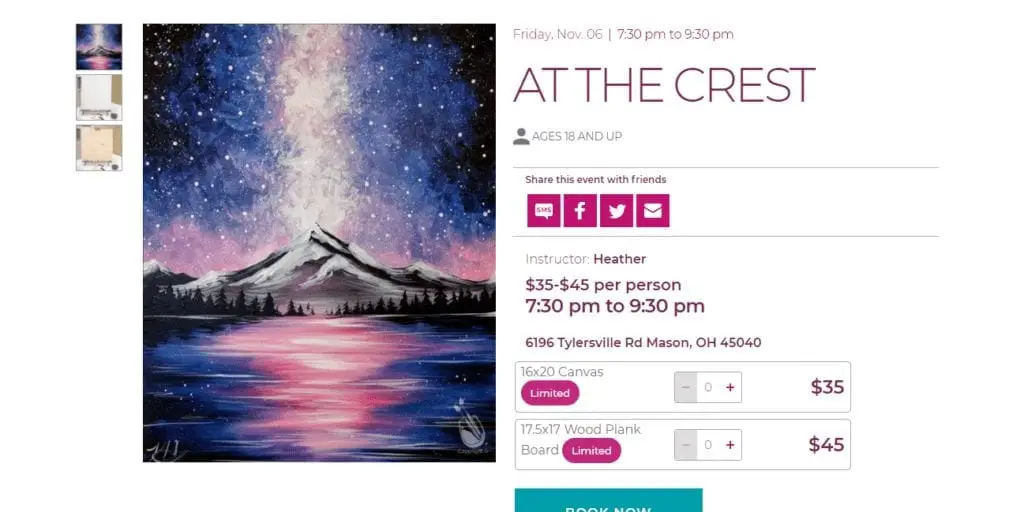 Zoo tickets of membership
Amusement park tickets
Play tickets
Family photo sessions
Massage/spa gift certificate
One month of gymnastics/dance/piano lessons
Gift cards for vacation
Cooking class
Consumables
Movie night basket with popcorn and snacks
Baking kit basket
Beef jerky
Homemade candy and cookies
Cookie making kit
Grocery store gift card
Cheryl's Cookies
General (Good for anyone)

Gift cards
Headphones/Earbuds
Scarf and gloves
For Toddlers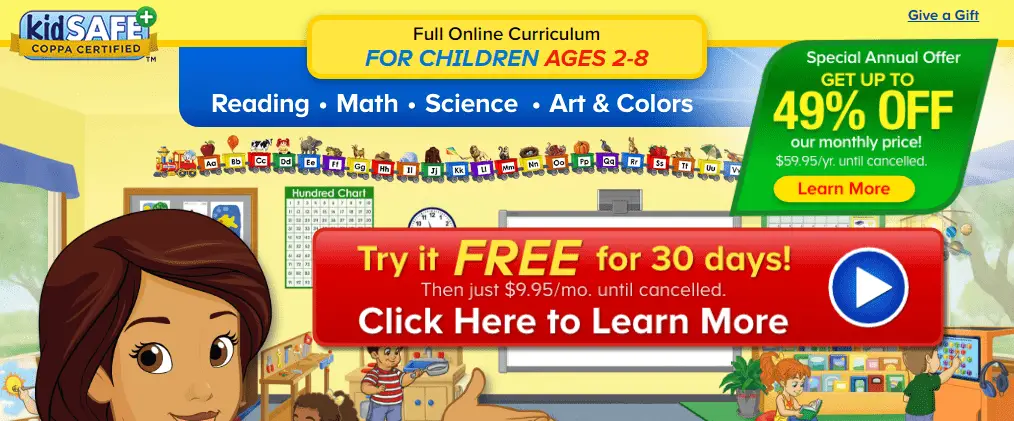 Bubbles 
Art supplies
College savings contribution
Bean bag chair (Love THIS one that you fill with stuffed animals.)
Bath crayons
Pajamas
Days of the week socks
Cups
Plate and bowl set
This is the Best Clutter-Free Gift Idea
The best clutter-free gift ideas are the ones that will be appreciated and used. So, if your Dad doesn't drink coffee, don't buy him a coffee mug. Focus on everyday items that feel a little extra special because you chose them. That will be a gift that a family member will treasure.
Frequently Asked Questions
What do you buy someone who doesn't like clutter?
If you're buying for someone who doesn't like clutter, get them something practical – the best option is a nicer version of something they already use. For example, I'm not willing to splurge on nice socks but love when I get them as a gift (because I wear socks.) So, think about something practical that is needed and buy a high-quality version/brand.
What is a consumable gift?
A consumable gift can be used up. These often include food, beauty products, personal hygiene products, etc. Consumables get used rather than stored.
What can I give to someone who has no space?
If you have a friend or family member who's short on space, you can give them an experience gift like concert or movie tickets, a gift card, grocery or food-related gifts, or something practical like a nicer coffee maker. You could even purchase a gift certificate for a house cleaning service or photography session.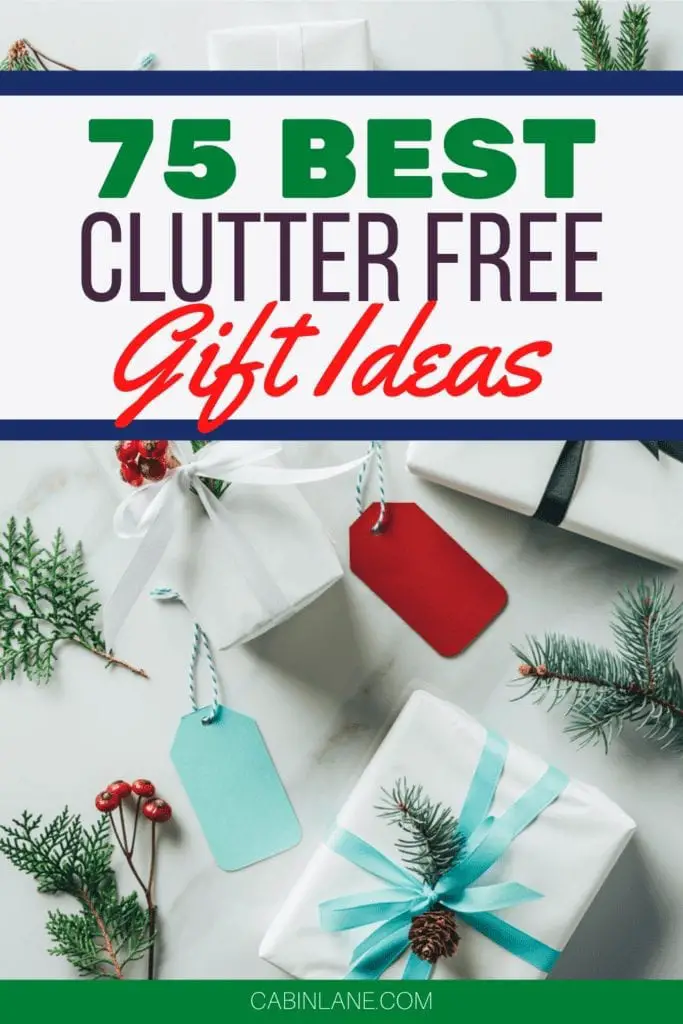 Katie Barton is the owner of Cabin Lane. She's also a home improvement writer for Bob Vila and Homedit. Her cleaning and organizing advice has been featured on Realtor.com, Yahoo News, GoBankingRates, and more. In her spare time, you can find her with a paintbrush in hand, searching for her next project.