Last Updated on April 14, 2023 by Katie Barton
If you're debating whether to live in a log cabin full-time, the answer is not always clear-cut. While it's easy to live in a log cabin with modern amenities (like I do), living in a primitive-style cabin is a different feat.
What to Consider About Living in a Log Cabin Full-Time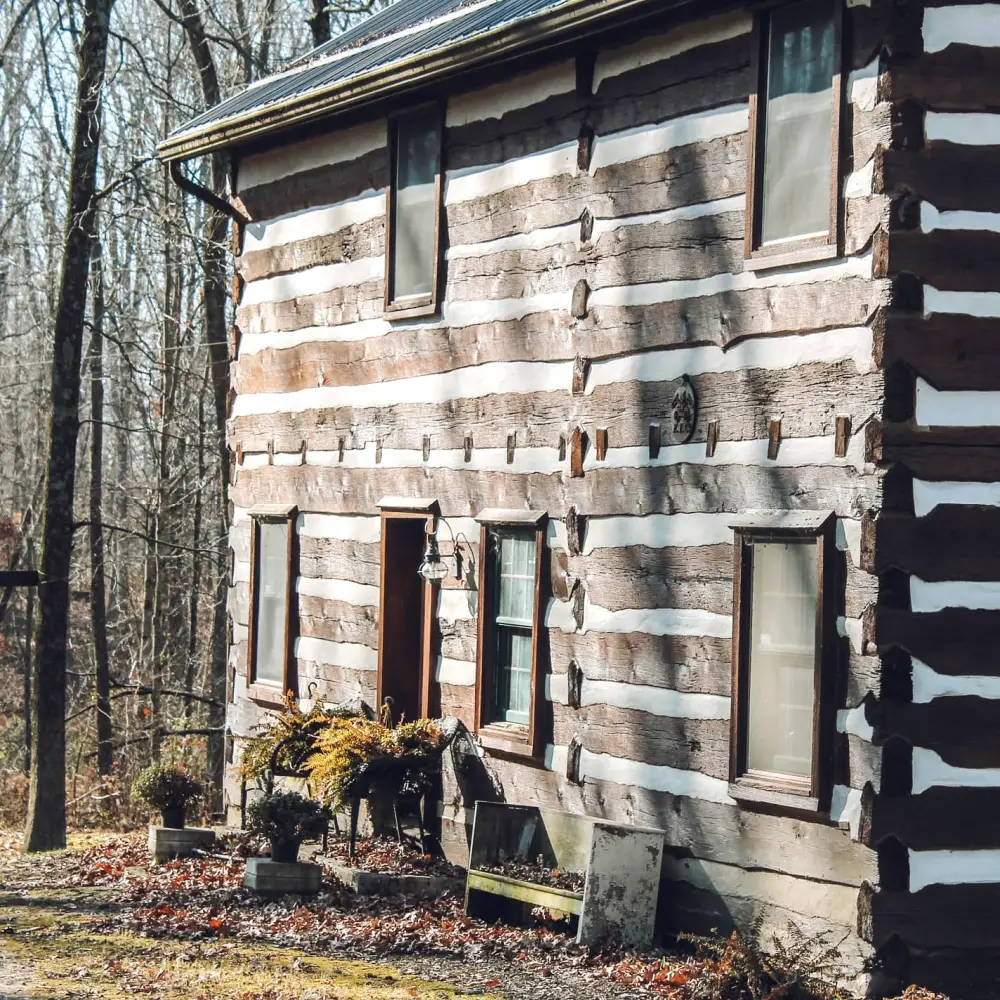 I bought my 1800s-style log cabin about eight years ago. But even though it's got a rustic aesthetic, the interior is modern. It sits on 19 acres in the middle of the woods, features drywall inside, and has electricity, county water, and every other modern amenity that suburban and urban homes offer. 
It provides that sought-after connection to nature but, other than heating with wood, requires minimal upkeep on my part. 
Living in a primitive cabin is quite different. If you're on a lot that doesn't have access to electricity or public water hookups, the work to keep the household running can be extensive and all-consuming.
Here's what to consider before making the move.
Utilities and Internet Access
The location of a cabin can be the make-or-break deal. Many cabins are in rural areas, which can make internet access and utilities an issue. If you find a cabin that allows for all of these things, living full-time in a log cabin is easy.
When we bought our cabin, I didn't check on internet access – only assumed I'd be able to get it. Unfortunately, the only internet available was an ATT hotspot that charged per gigabyte. Because I work from home, I raked up $300/month internet bills. Since then, I've been lucky to find an unlimited hotspot for a much better price, but it's still my only option.
The lack of internet access not only makes working from home and completing homework difficult, but without a good plan, you won't be able to stream TV services either.
Upkeep of the Logs and Pest Prevention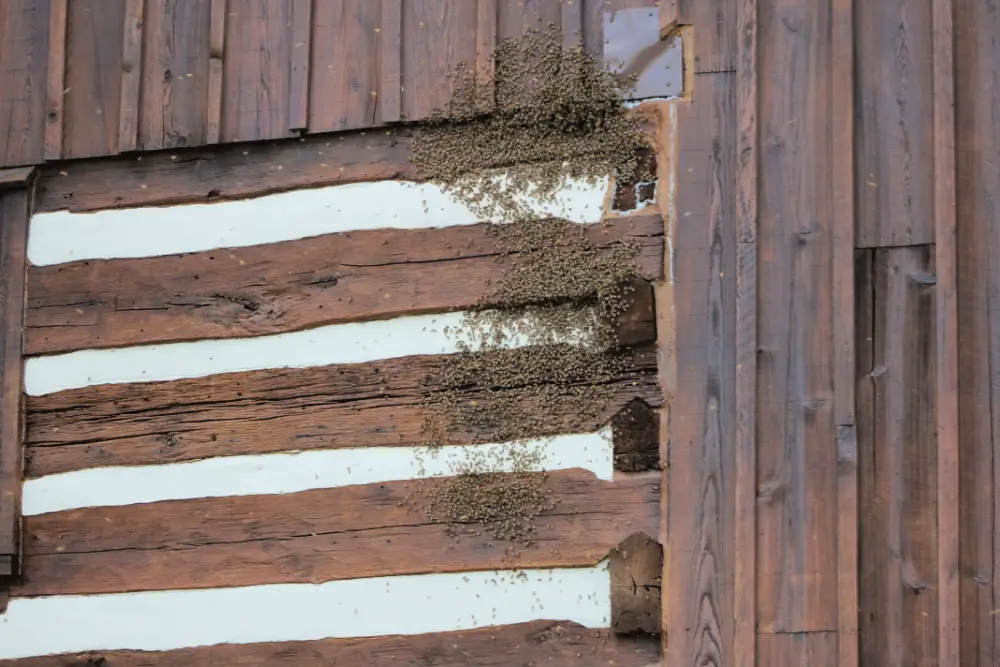 One of the downsides of living in a log cabin is maintaining the logs. When not well kept, logs are susceptible to rot and insect damage. You need to stain and seal the logs every 3-7 years, depending on the product you use.
You also need to watch for pests and woodpeckers. Insects like wood and woodpeckers will bore into your logs, looking for a snack. And, when there's any type of hole in the exterior, rodents can enter.
The two pest issues we've repeatedly encountered include flying squirrels making their way to the attic and swarms of bees gathering on the logs every summer.
The Driveway and Weather
Because so many cabins are in rural areas, consider your driveway. If you have a long, steep driveway, how hard will it be to go about your normal routine during a snowstorm? We have a long driveway that washes out easily and therefore have to put down a layer of new stone almost every year.
The Size of the Cabin
Log cabins come in many sizes. Mine is about 2,000 square feet, not including the basement or attic. But primitive-style cabins are much smaller. If you're used to living in a large suburban home, you might find downsizing difficult.
Heating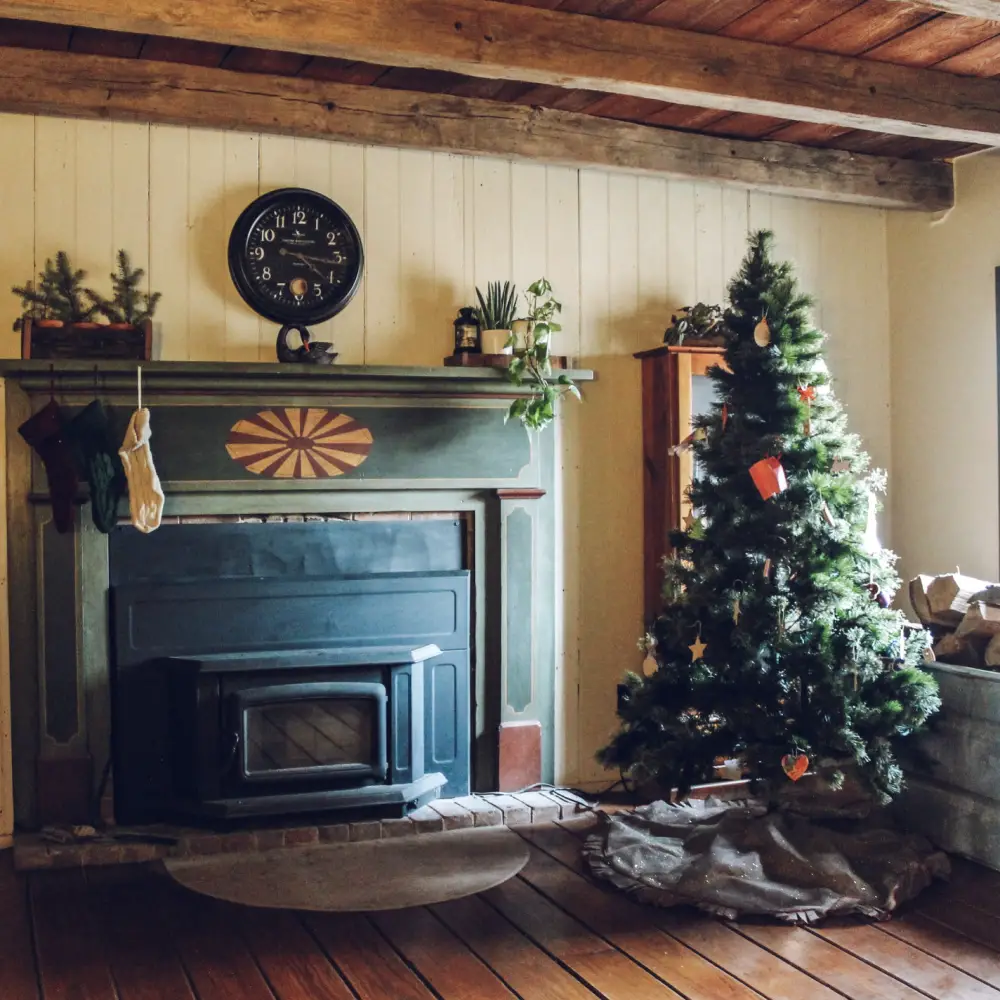 If your log cabin has exposed wooden ceilings, ceiling beams, and log walls, installing a standard HVAC system might not work. Instead, you may be left with options like baseboard heaters and wood stoves. We have both.
If you decide to heat your cabin with wood, you must harvest the wood, carry it in, and tend to the fire.
Homeowner's Insurance
No matter the type of house, it's challenging to find homeowner's insurance for rural homes not located near a fire department. Pair this with wood heating (which insurance companies don't like), and you can pay a pretty penny for insurance.
The Benefits of Living in a Log Cabin Full Time
While there are some key considerations to make about living in a log cabin full-time, the benefits might outweigh the negatives.
Connection to nature. Most log cabins are situated in rural areas, providing a link to nature and allowing for a more sustainable lifestyle.
Aesthetics. Log cabins are beautiful on the inside and out. It's hard to beat their rustic, earthy style.
Great insulators. Logs are naturally insulating, which can help keep the inside of your home cool in the summer and warm in the winter.
Long-lasting. If you keep up with the maintenance of a log cabin, it can last for generations and have excellent resale value.
Customizable. You can find large and small log cabins in various styles. You can even purchase a small log cabin kit and build the home yourself.
So, can you live in a log cabin full-time? You definitely can. As long as you weigh the pros and cons and find an ideal location for your family, it's not difficult to live in a log cabin full-time.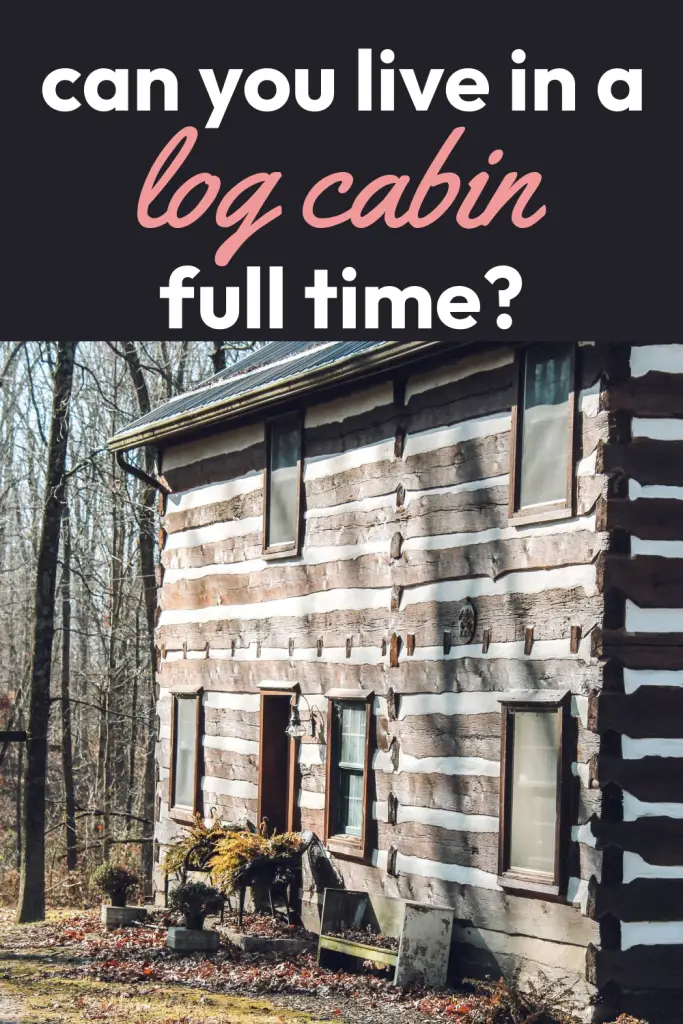 Katie Barton is the owner of Cabin Lane. She's also a home improvement writer for Bob Vila and Homedit. Her cleaning and organizing advice has been featured on Realtor.com, Yahoo News, GoBankingRates, and more. In her spare time, you can find her with a paintbrush in hand, searching for her next project.