Last Updated on April 6, 2022 by Katie Barton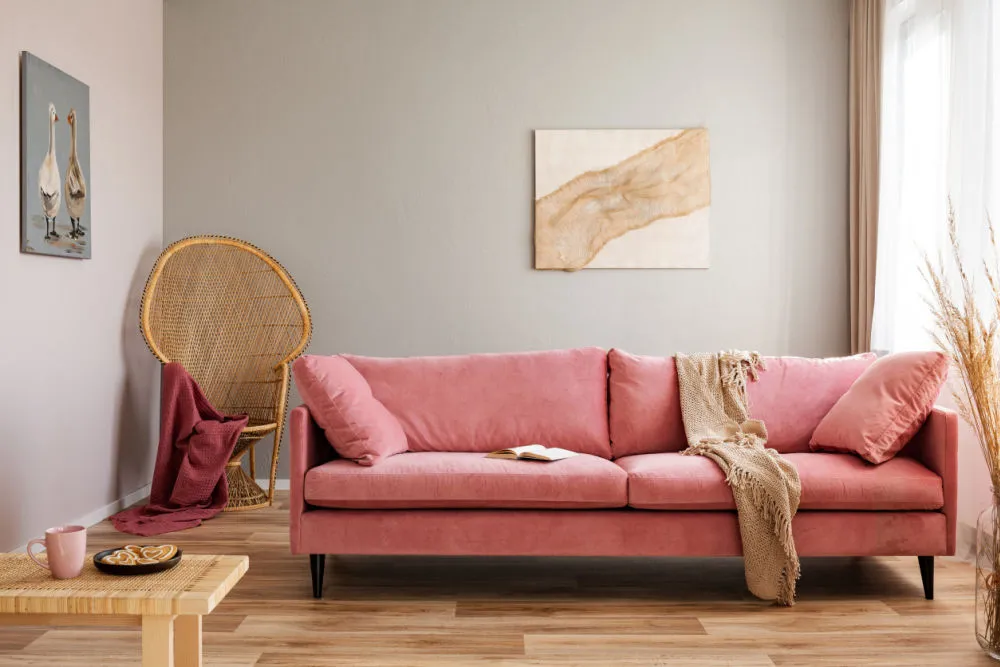 If you're like me and love the smell of Mrs. Meyers cleaners, you're probably ready to use it on everything in your house.
But can you use Mrs. Meyer's on fabric?
Here's what you need to know.
Can You Use Mrs. Meyer's on Fabric?
You can use Mrs. Meyer's Room Freshener spray to refresh most fabrics. However, you need to first test the spray in an inconspicuous spot and avoid spraying it on delicates. You can even use the diluted dish soap to spot-treat stains.
You should not use the Mrs. Meyers multi-surface spray on fabrics, though. It's for hard, non-porous surfaces only.
Mrs. Meyers also has a line of laundry detergent, fabric softener, and dryer sheets appropriate for fabric. These cleaners are great for washing clothes, bedding, throw pillows, and curtains.
Can You Use Mrs. Meyer's on a Couch?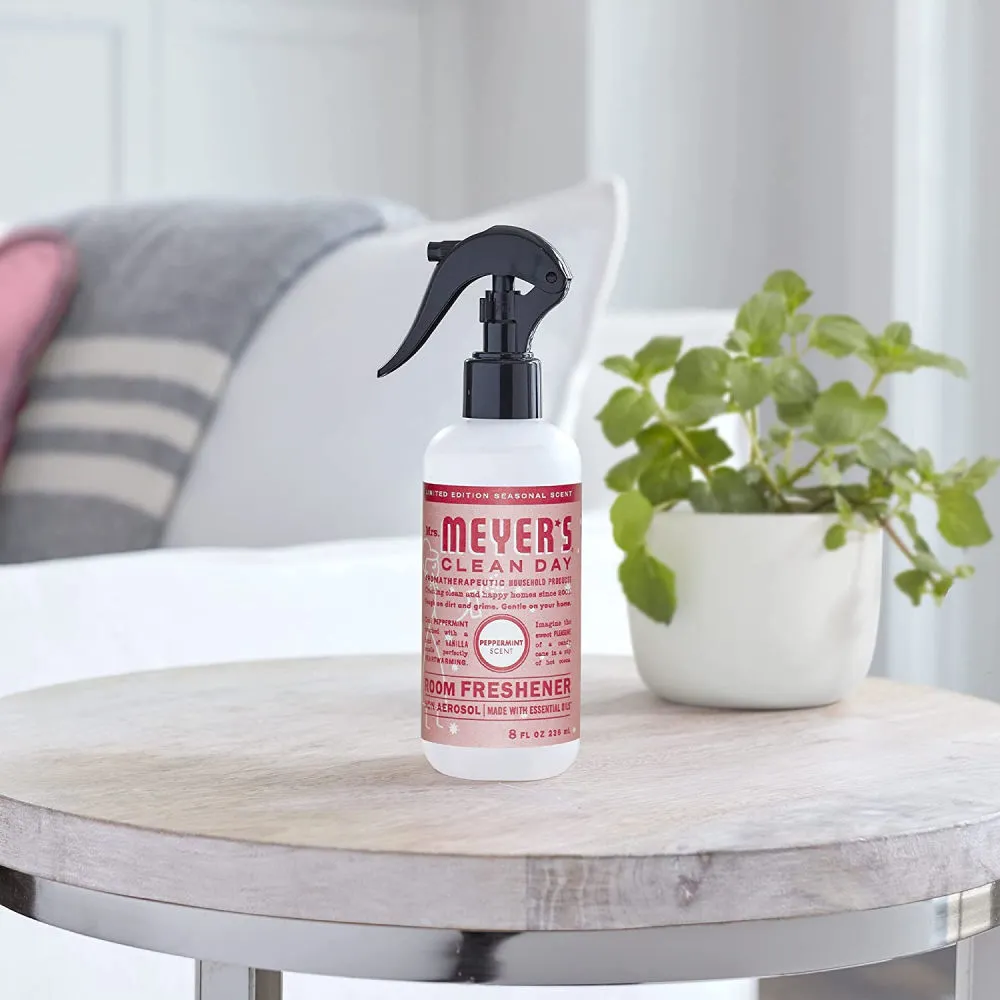 You can spray Mrs. Meyer's room freshener on your couch. Just spot test to make sure there are no adverse reactions first. Since the spray is very gentle, it's safe for most fabric types.
Avoid putting the multi-surface spray on your couch, though. Instead, you should only use it for hard surfaces.
If you need to spot treat a stain on your couch, start by checking the label. You should see one of these symbols:
W – (Use water only)
S – (No water, only a solvent-based cleaner)
WS (You can use water or a solvent-based cleaner)
X (Vacuum only)
If your couch is labeled WS, you can dilute some Mrs. Meyers dish soap or laundry detergent (or a similar brand) in water and use it to clean your sofa.
After treating the spot, rinse off any leftover cleaner residue.
How to Clean Your Couch with Mrs. Meyers
If you're ready to get your couch clean, here's what to do:
Check the label on your couch to make sure the fabric is water safe
Thoroughly vacuum your couch
Mix a little Mrs. Meyer's dish soap or laundry detergent with water
Dip a soft-bristled brush or toothbrush in the cleaner mix and gently scrub the stain on your couch
Blot with a fresh rag dampened with water
Final Thoughts
So, can you use Mrs. Meyer's on fabric?
It may be tempting to spray everything in your house with Mrs. Meyer's cleaners, but you need to check fabric labels before doing so. While the air freshener and laundry products are fabric-safe, avoid using the multi-surface spray on your upholstered surfaces.
Katie Barton is the owner of Cabin Lane. She's also a home improvement writer for Bob Vila and Homedit. Her cleaning and organizing advice has been featured on Realtor.com, Yahoo News, GoBankingRates, and more. In her spare time, you can find her with a paintbrush in hand, searching for her next project.