Last Updated on August 7, 2021 by Katie Barton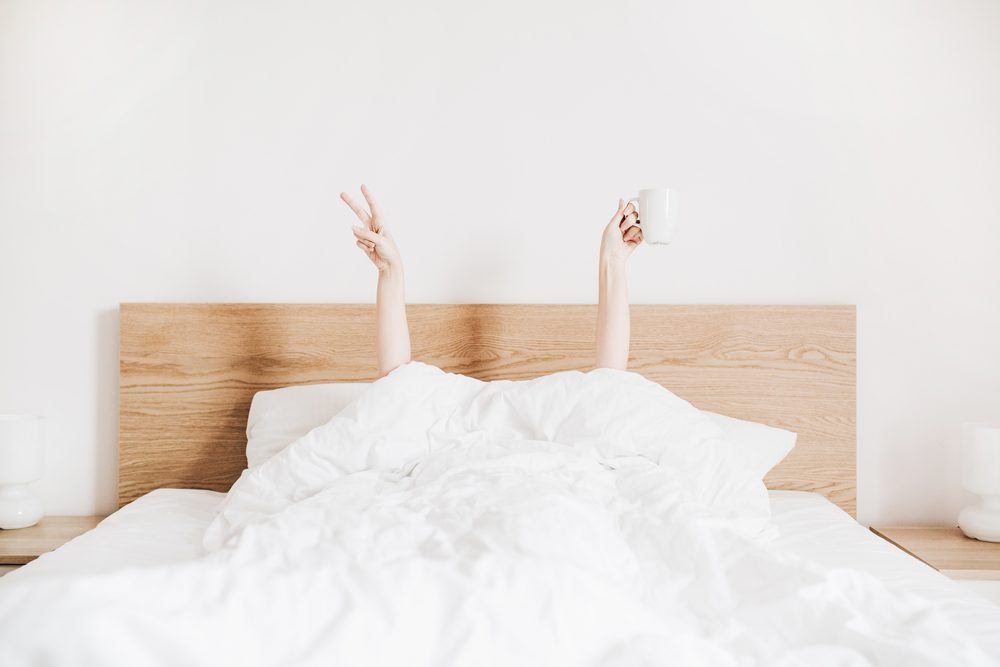 There are several reasons you might find blood on your mattress…
You're a female, and you started your cycle in the middle of the night, you got a bloody nose, you scratched open a bug bite, etc.
No matter the scenario, if there are blood spots on your mattress, you'll need to follow the same steps to remove them.
Here's how to clean a blood stain on a mattress.
5 Ways of Removing Blood Stains from a Mattress
When it comes to removing blood from a mattress, the most important thing you can do is treat the stain as quickly as possible. Fresh stains are much easier to remove than set-in ones.
Other essential tips include using only use cold water and to dab instead of rub when treating the stain. 
(Rubbing a bloodstain or cleaning it with hot water will cause the stain to set in further.)
Ready to get started? Here are the top five methods for removing bloodstains.
Top Suggestion: Meat Tenderizer (So Weird, We Know!)
Who knew that meat tenderizer wasn't just for meat?
A 2019 study by Jacey Neuberger found that bromelain-based meat tenderizer (the powdered kind) broke down and lifted blood stains on many standard household fabrics.
It worked much better than using only cold water and is one of the best ways to remove blood stains from your mattress.
To remove stains with a meat tenderizer, follow these steps:
Combine meat tenderizer with cold water until a thick paste forms
Apply to the bloodstains
Allow to sit for a minimum of one hour or until completely dry
Vacuum
This method should lift most of the blood out of the fabric. If, after trying this, your stain isn't completely removed, move on to one of the other methods listed below.
Hydrogen Peroxide
You can use full-strength hydrogen peroxide on your mattress to remove the bloodstains. All you need to do is lightly saturate a cloth with peroxide and dab the stain until it's released.
Repeat this process until the stain is fully lifted.
Tip: Hydrogen Peroxide can bleach fabric, so if your mattress isn't white, you may want to try a different method.
Baking Soda Paste
Another very successful method for removing stains from mattresses is applying a paste made of baking soda and peroxide.
Here's how to clean a blood stain on a mattress with baking soda:
Mix baking soda and peroxide until a thick paste forms
Apply to your stain
Let the paste sit for 30 mins
Vacuum
Another obligatory warning – peroxide can lighten fabric, so if your mattress isn't white, you might not want to try this method.
Enzyme Cleaner
If you'd rather buy a product than make your own, pick up a fabric enzyme cleaner.
Fabric Enzyme Cleaners like this one simply require you to saturate the fabric and scrape the stain out with the blunt end of a butter knife.
Cornstarch
If you don't have baking soda lying around but have cornstarch, you can make a stain-removing paste composed of cornstarch and hydrogen peroxide.
Here's what to do:
Mix cornstarch and hydrogen peroxide until a paste is formed
Let the paste sit for 30 min or until dry
Vacuum
How to Get Blood Out of Your Sheets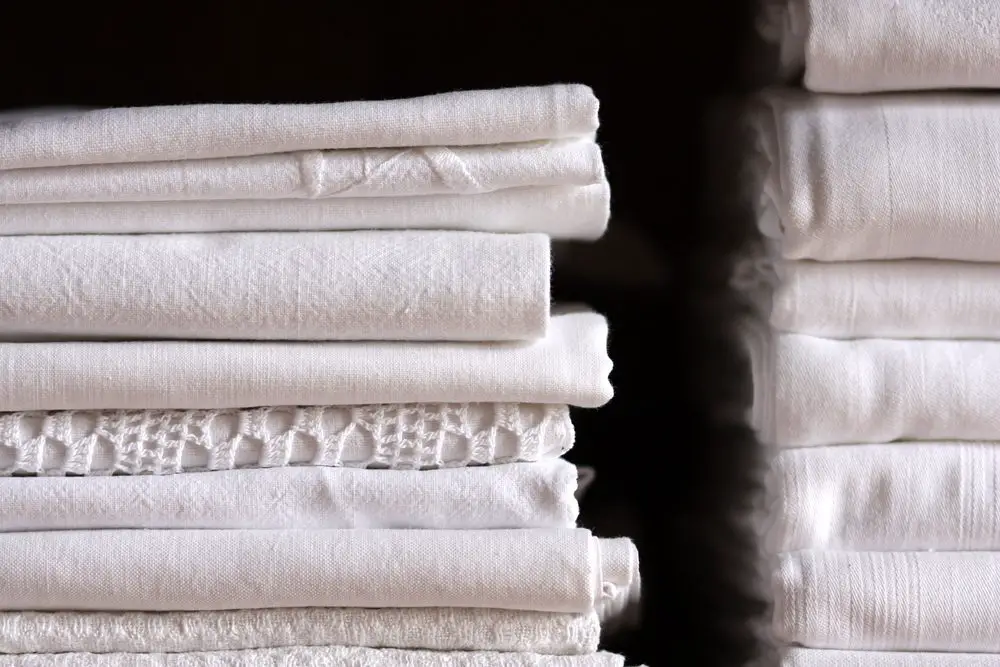 If there's blood on your mattress, it's probably on your sheets as well. So, here are the most critical steps to take for getting it out:
Soak your sheets in cold water – As soon as you spot the stain, fill up your sink or bathtub and soak your sheets in cold water.
For white sheets – If your sheets are white, soak the stain spots in hydrogen peroxide for 24 hours. You can do this by putting the stained section of fabric in a bowl or small tub and pouring the peroxide over it.
Afterward, rinse, and launder as you normally would.
For colored sheets – For colored sheets, you'll need to treat with an enzymatic stain remover (something like OxiClean should work) and then launder as usual.
How to Get Blood Out of Your Pillow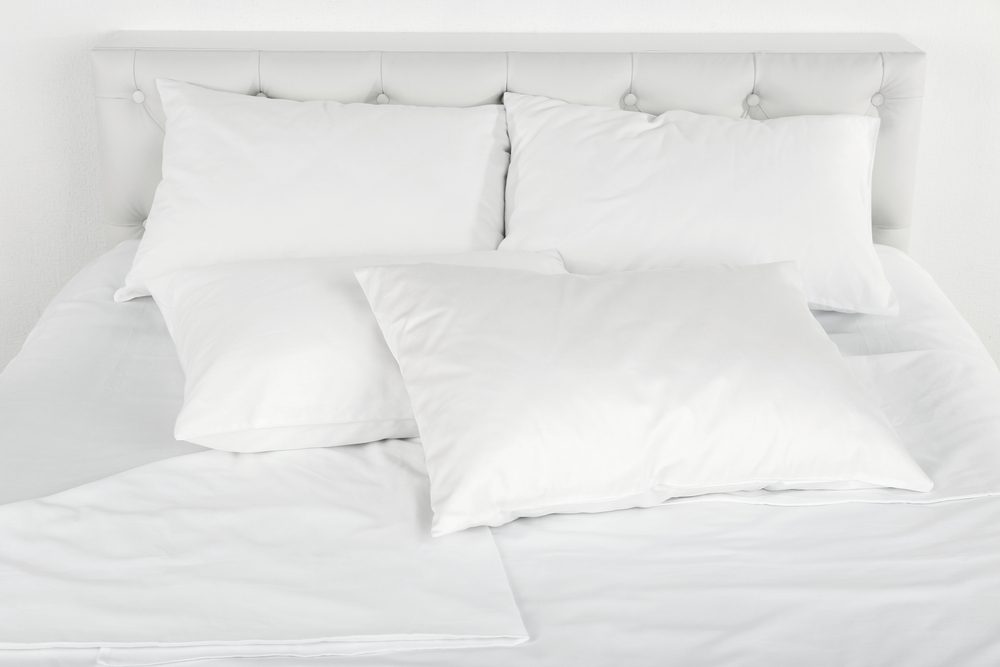 Luckily, when it comes to your pillow, you can use the same methods you would to remove blood from your mattress.
The most important thing to remember is not to oversaturate your pillow with any stain remover. Doing so could cause it to develop mold or mildew inside.
Here's the best method for getting blood out of your pillow:
To get blood out of your pillow, mix meat tenderizer and cold water until it forms a paste. Next, apply the paste to the stain, allow it to sit until dry, and then vacuum.
If the stain on your pillow is still visible, dab it with hydrogen peroxide until it disappears.
Related Questions on How to Get Blood Stain on a Mattress
Will Vanish remove blood stains from my mattress?
Yes, Vanish will remove blood stains from your mattress. If you have the Vanish carpet cleaner and upholstery cleaner, try lightly spraying your bed, allow it to sit for five minutes, and then dab the stain with a damp rag.
Repeat these steps if necessary.
Is vinegar good for removing bloodstains on a mattress?
Vinegar may be effective at removing blood stains from a mattress but not as effective as a meat tenderizer or hydrogen peroxide.
If you want to remove blood stains with vinegar, lightly spray your stains with white distilled vinegar, allow to sit for 30 minutes, and then dab with a damp washrag.
Can Coca-Cola remove blood stains?
Coca-Cola can remove blood stains but is best for items that you can toss in the washing machine. This is why we do not recommend Coca-Cola for cleaning any type of mattress stain.
If you saturate your mattress with Coke, it could result in mold and mildew spots on your mattress.
Will bleach get blood out of a mattress?
If you have a white mattress, bleach can permanently fade the bloodstains. However, there are two reasons bleach isn't commonly recommended to use on mattresses.
First, bleach can weaken the fibers of the fabric. Secondly, it's almost impossible to thoroughly rinse the bleach off your mattress, which means you'll be breathing in the fumes when you sleep.
Conclusion
If you have an accident on your mattress and are wondering how to clean a blood stain on a mattress, you aren't doomed to live with the stains forever. There are many ways to remove these stains, and most of them involve ingredients you already have around the house.
I suggest you start by using a meat tenderizer since it so effectively breaks down and lifts blood. Afterward, try a peroxide paste, and your mattress should look as good as new.
Related: How to Deep Clean Your Bedroom
Katie Barton is the owner of Cabin Lane. She's also a home improvement writer for Bob Vila and Homedit. Her cleaning and organizing advice has been featured on Realtor.com, Yahoo News, GoBankingRates, and more. In her spare time, you can find her with a paintbrush in hand, searching for her next project.