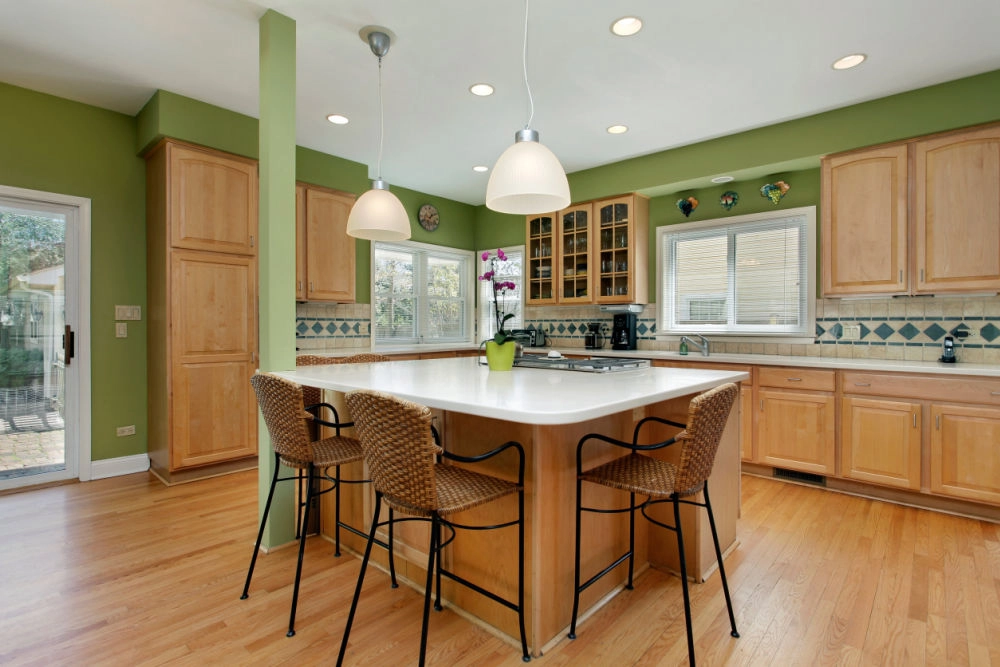 Remodeling a kitchen, especially after years of saving or planning, is such an exciting time. But if you're replacing cabinets that are still in pretty good condition, tossing them in the dump seems like a waste.
Fortunately, you have another option: you can donate them.
Here's where to donate old kitchen cabinets.
Top 5 Places to Donate Old Kitchen Cabinets
Habitat for Humanity Restore
Habitat for Humanity is one of the top places to donate old kitchen cabinets. This organization accepts used building materials, appliances, furniture, and more. They sell the items in their restore and use proceeds to help benefit the community.
You can donate your used kitchen cabinets by searching for your local Habitat Restore here.
Freecycle and Buy Nothing Groups
If you need to get rid of your old kitchen cabinets fast, donate them to a member of the community. You can do so by listing the cabinets on Freecycle and Facebook Buy Nothing groups.
Both of these communities are based on giving others things you no longer need. This way everyone saves money and items get recycled instead of tossed in the trash.
Simply search Freecycle or Facebook to find your local group.
The Salvation Army
Believe it or not, many Salvation Army locations accept complete kitchen cabinet sets. To see if yours does, you can search for your location here and then contact your store for details.
Depending on where you live, the Salvation Army may even pick up the cabinets from your home.
Craigslist "Free" Section
Another quick way to get rid of your cabinets is to list them on the "free" section on Craigslist. Then simply place them at the end of your driveway. 
If the cabinets are in good shape, they'll likely be gone fast.
(Just remember to remove the listing after someone takes them.)
Furniture Bank
The Furniture Bank is a network of nonprofit companies that collect and distribute used furniture to at-need community members. Each furniture bank is independently operated and has its own rules, so not all accept kitchen cabinets.
To find a furniture bank near you, search here. You can then contact your local branch to see if they need cabinets.
How to Recycle Old Kitchen Cabinets?
If your kitchen cabinets are untreated wood, you can recycle them. You'll need to drop them off at a center that recycles wood. You can search for one here.
Unfortunately, you can't recycle cabinets made of treated wood, particleboard, or chipboard.
Frequently Asked Questions
Does Goodwill accept old kitchen cabinets?
No. Goodwill does not accept kitchen cabinets or any large furniture. 
Does Vietnam Veterans of America accept old kitchen cabinets?
The Vietnam Veterans of America organization does not accept old kitchen cabinets. They only accept small furniture and appliances -their most needed household donation is clothing.
How do I dispose of old kitchen cabinets?
If your cabinets aren't in good enough shape to be donated and aren't suitable to be recycled, your next option is to trash them. To do this, contact your local trash service.
For a fee, your trash service can pick up the cabinets from your home or bring you a dumpster to dispose of them and any other kitchen remodeling material you have.
Conclusion
If you have old kitchen cabinets still in great shape, donate them to a Habitat for Humanity Restore. This store is a great benefit to the community.
If you don't have a Restore nearby, you can list your cabinets for free online, take them to the Salvation Army, or try to find a furniture bank in your area.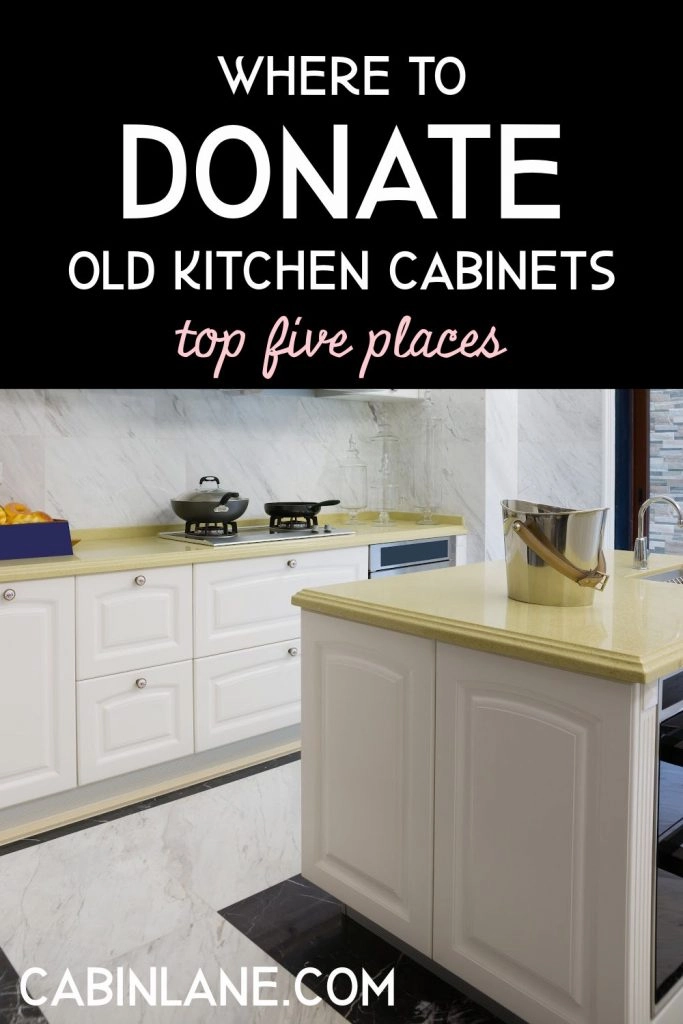 Katie Barton is the owner of Cabin Lane. She's also a home improvement writer for Bob Vila and Homedit. Her cleaning and organizing advice has been featured on Realtor.com, Yahoo News, GoBankingRates, and more. In her spare time, you can find her with a paintbrush in hand, searching for her next project.