Last Updated on June 14, 2023 by Katie Barton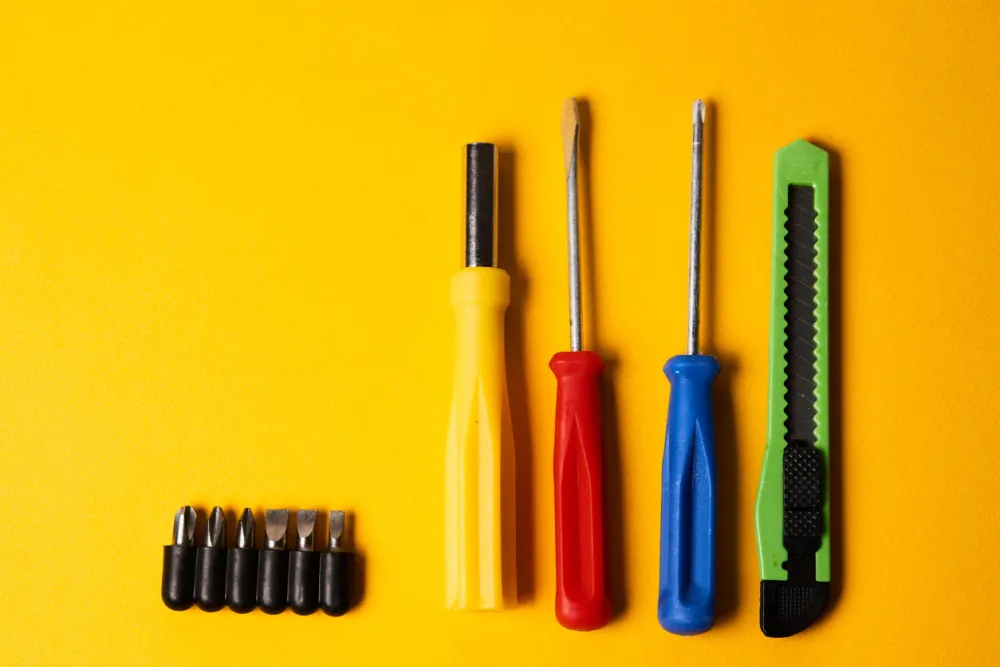 Whether you're in the midst of a cleanout or have inherited many tools, donating them can free up extra room in your garage or workshop.
Donating your still-working hand and power tools keeps them out of landfills and benefits the next person who picks them up.
Where to Donate Tools
Drop off your used tools at one of the places below or arrange for a pickup of larger items. 
Habitat for Humanity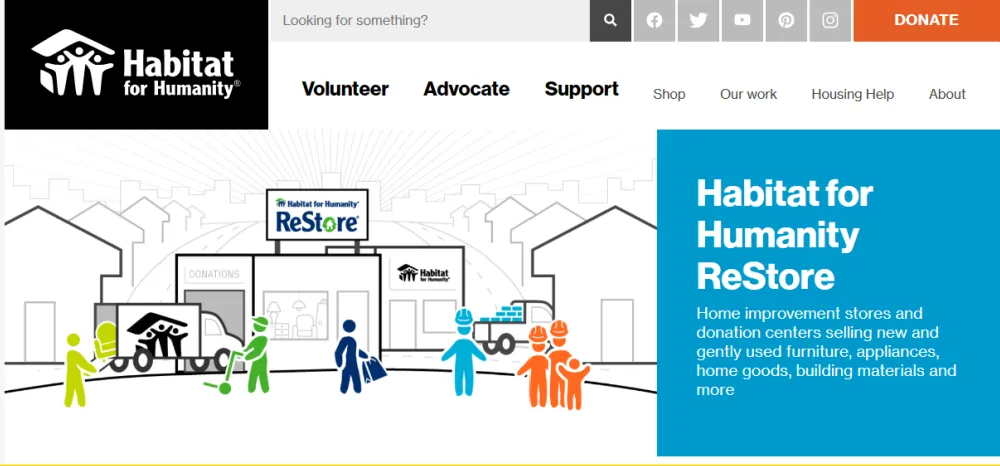 Website: Donate Tools to Habitat for Humanity
Habitat for Humanity is a non-profit organization that builds homes and provides housing for families in need. In addition to providing community service, they also run Habitat Restores. Community members can donate unwanted building materials and tools to the Restore. Sales go back into the Habitat for Humanity program, benefiting the community.
Acceptable donations vary by location, but most accept all types of working hand and power tools.
Building ReUse Centers
Website: Search for Building Reuse Centers + Your Zip Code
Building reuse centers accept donations of building goods and tools, selling them for a significant discount compared to buying new ones. These reuse centers work as thrift shops for construction supplies.
All reuse centers I've encountered accept hand tools and working power tools with the cord. Contact your local center for donation specifics.
Vietnam Veterans of America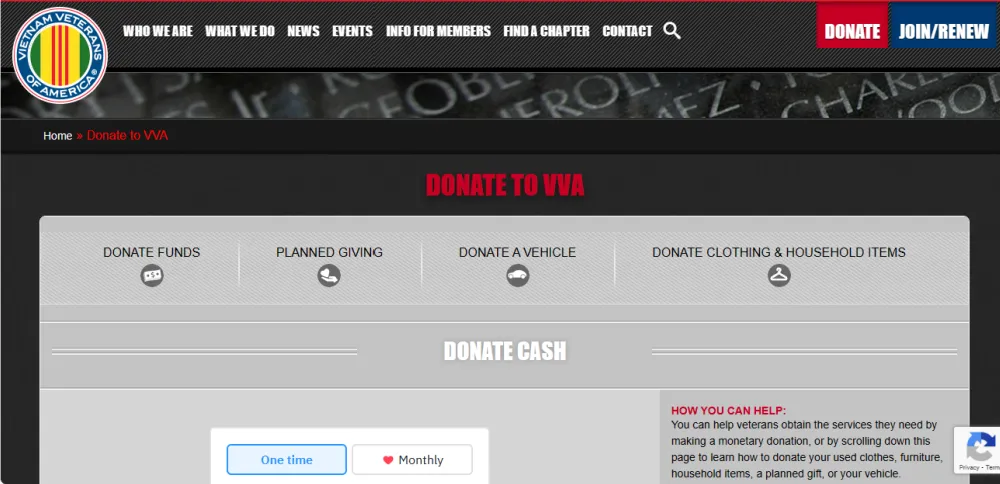 Website: Donate Tools to Vietnam Veterans of America
If you want your tool donation to benefit veterans, donate to Vietnam Veterans of America. VVA accepts most tools, household goods, and clothing, so if you're in the midst of a full-house declutter, you can donate all of your unwanted items.
The VVA will sell your items at thrift stores and use the proceeds to fund programs benefiting veterans. To donate, you'll need to schedule a pickup time on their website. You'll then place the tools in boxes, label them for pickup, and place them on the curb on your designated pickup day.
Goodwill
Website: Find Your Nearest Goodwill
Goodwill accepts most tools in working condition. But since acceptable donations vary by location, call ahead before bringing in your tools. 
The Salvation Army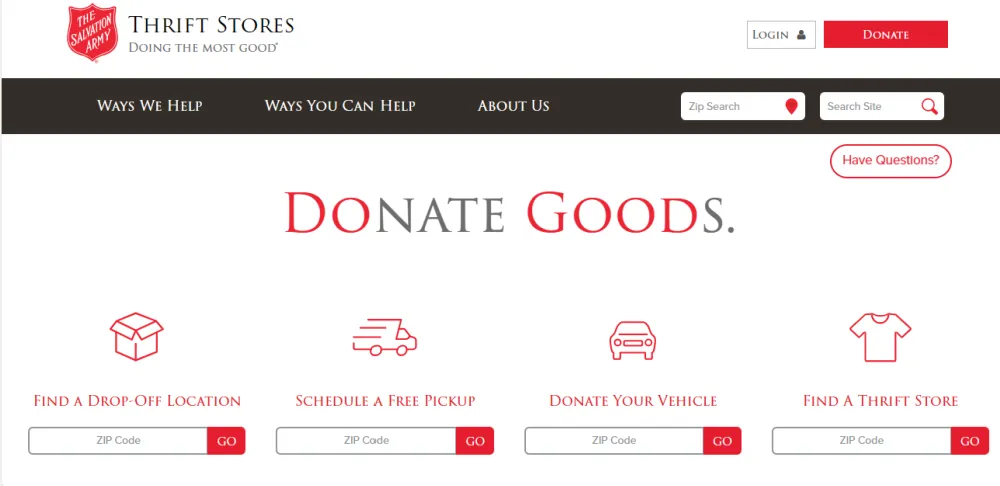 Website: Donate Tools to the Salvation Army
Most Salvation Army locations accept tools free from rust and corrosion and that are in good working order. Like Goodwill, Salvation Army locations are independently run, meaning each site accepts different items. Call ahead before bringing your tools. If you have many items to donate, you can schedule a free pickup via The Salvation Army website.
Donate to a Local Toolbank
Website: Search "Tool Banks + Your City/Zip Code"
If you live in an urban area, do a Google search for tool banks near you. Tool banks accept donations of tools and lend them to residents or non-profits.
My closest tool bank is in Cincinnati. Oh. The organization accepts tool donations from community members, lending them to charitable organizations for a small annual fee.
Donate to Friends and Family or List Them Online
Tools are a hot commodity and a relatively easy item to get rid of. Before heading to a donation center, check with your friends and family. You can also list your tools for free on Facebook, Craigslist, or Freecycle.
Frequently Asked Questions
Can I donate a drill to Goodwill?
The majority of Goodwill locations accept small power tools, including drills. As long as your drill works and isn't rusty or corroded, you can donate it. The donation must include the batteries, charger, and charging cord.
Where can I donate a table saw?
Consider donating a table saw to Habitat for Humanity or Building ReUse centers. While you can check with Goodwill or Salvation Army, most don't accept large tools, including table saws.
Can I donate a hammer to Goodwill?
You can donate hammers to Goodwill. They accept almost all hand tools that are in good condition.
What do I do with old rusty tools?
Since many tools contain metal and wood, you can recycle portions of them. Contact your local recycling center for more information. If you can't recycle a tool,  throw it away in your regular household garbage (as long as it's not toxic) or request a bulk pick-up for large items. Be sure to properly dispose of batteries in e-waste or battery collection sites.
Katie Barton is the owner of Cabin Lane. She's also a home improvement writer for Bob Vila and Homedit. Her cleaning and organizing advice has been featured on Realtor.com, Yahoo News, GoBankingRates, and more. In her spare time, you can find her with a paintbrush in hand, searching for her next project.