Last Updated on October 29, 2021 by Katie Barton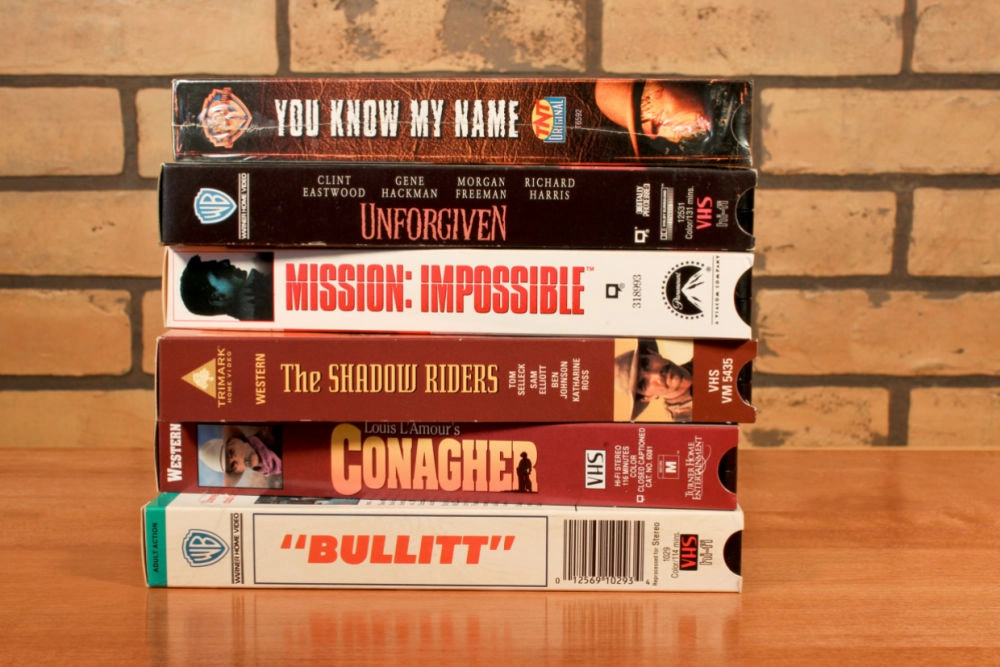 If you're like me, you lived in an era where purchasing or renting a new VHS tape was considered a fun Friday night.
However, as the years have passed, it's become quite clear that VHS tapes aren't going to make a comeback. Instead, they usually end up contributing to clutter – especially if you have an extensive collection.
So,  if you're ready to part with your old movies, here's where to donate VHS tapes so that they go to good use.
5 Places to Donate VHS Tapes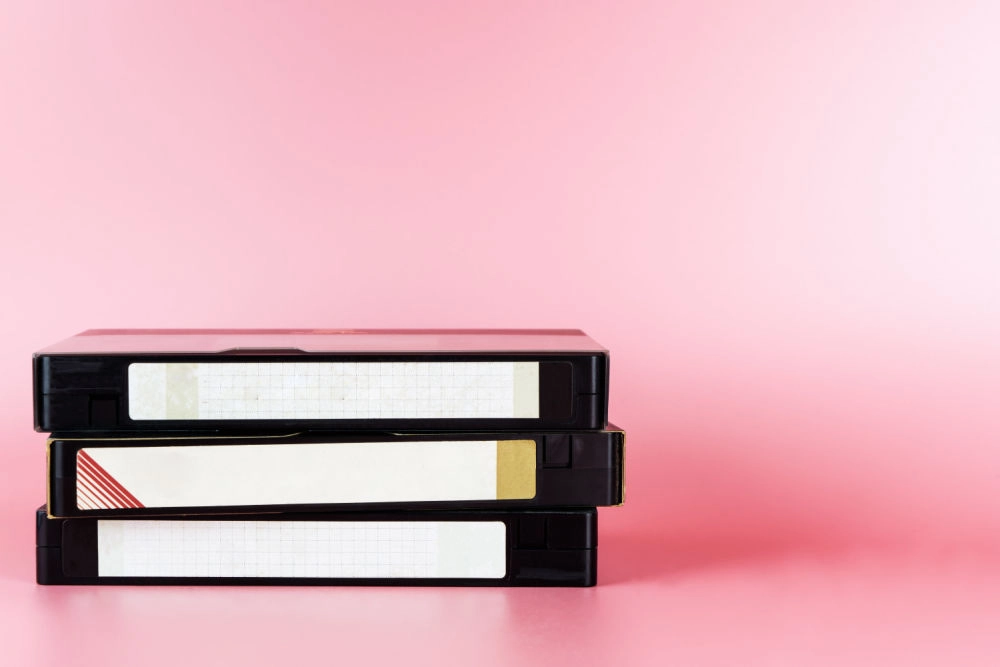 Goodwill
If you have a Goodwill nearby, you can drop off your VHS tapes for donation. Goodwill accepts many media items, including DVDs, VHS tapes, CDs, and Blu-Ray discs.
You can search for a donation drop-off center near you here.
Salvation Army
If you have a Salvation Army nearby, they might take your VHS tapes. It seems that over the past year, some branches have begun phasing out selling VHS tapes. So, before you head to a drop-off center, give your branch a call to see whether or not they'll accept your donations.
If you're not sure if you have a branch near you, you can use the Salvation Army search tool here or even schedule a pick-up if you have many items to donate.
FreeCycle
FreeCycle is a group that helps people pass on and recycle their items to prevent waste and consumerism. As a member, you can ask for things or list the items you no longer want.
If you are ready to part with your VHS tapes, you can make a listing on FreeCycle and pass them on to someone locally.
You can create a FreeCycle account here.
Facebook Groups
On the same note, you can list your VHS tapes on Facebook. Try posting on your regular profile, garage sale pages, and in buy nothing groups. You'll likely get rid of your old movies quickly.
Local Organizations
If you want to pass on your tapes to an organization that could really benefit from them, contact local homeless shelters, nursing homes, and afterschool programs. Some libraries may even take your old tapes.
Can You Recycle VHS Tapes?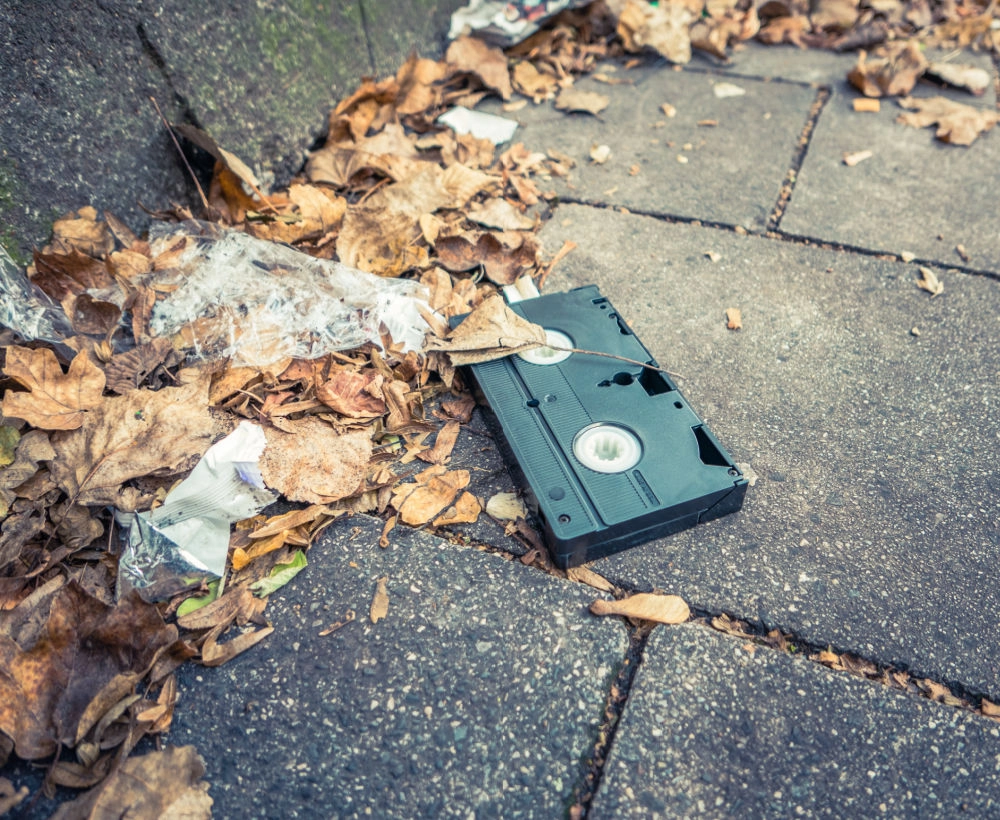 Good news – you can recycle VHS tapes.
If your tapes aren't in good enough shape to donate or you can't find any centers willing to take them, try these recycling centers:
Local e-waste recycling center – If you have e-waste recycling centers locally, they are your best bet for recycling old VHS tapes. Not sure if there's one in your area? Search here.
Green Disk – Green Disk will recycle all of your "techno-trash" of 25 lbs or less for $14.95. If your recyclables weigh over 25 lbs, you'll need to pay $0.50 extra per pound. For this program, you'll need to pack up your VHS tapes and mail them in to be recycled.
Can I Sell Old VHS Tapes?
You can absolutely sell old VHS tapes. Of course, there's a chance your old movies won't sell, but it doesn't hurt to try before you donate or recycle.
For Disney Movies/Classics – Try listing old Disney movies or anything that would be considered a classic on eBay. You can look up similar listings to get an idea of what they're selling for.
For everything else – For the rest, group your old VHS tapes by genre and sell them as a "lot". Then, you can list them on Facebook Marketplace, Craigslist, or eBay.
If you don't have any buyers, pack up your tapes and drop them off at a thrift store or send them in to be recycled.
Frequently Asked Questions About Donating VHS Tapes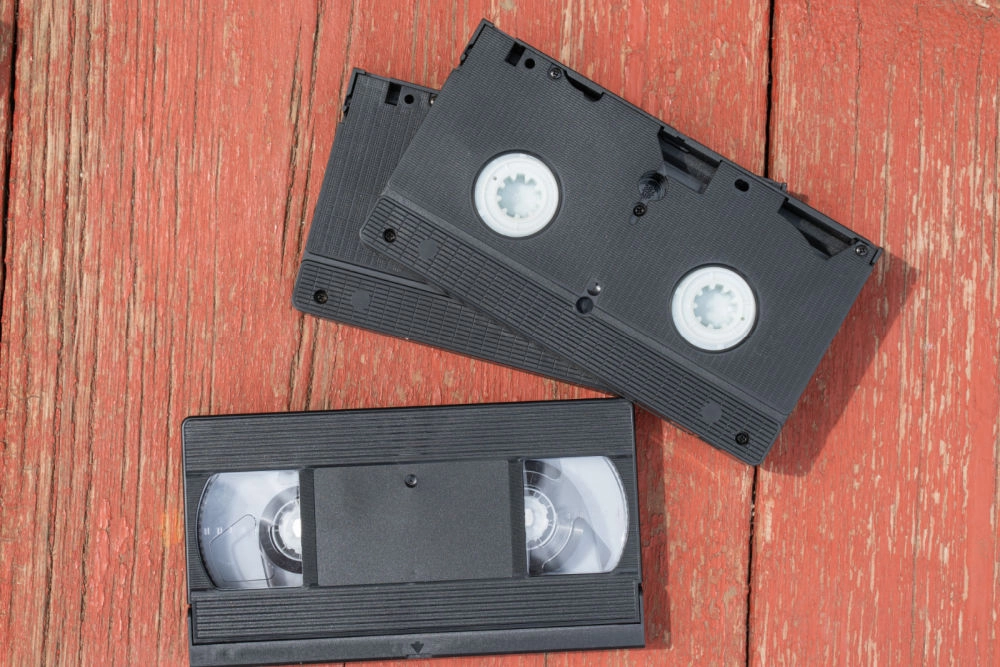 Does Best Buy recycle VHS tapes?
No, VHS tapes are not on Best Buy's list of acceptable items. The only "music and movie" items Best Buy will recycle for free are old e-readers. Even then, you're limited to only three items per day to be recycled.
Where can I get rid of an old VCR?
While Best Buy doesn't recycle VHS tapes, they do recycle old VCRs. So, if you have a VCR you want to get rid of, you can drop it off at the Best Buy Recycling center. 
If you'd rather donate, try Goodwill. Many Goodwill locations are still happy to take VCR donations.
Can I put VHS tapes in my recycling bin?
No, you should not put VHS tapes in the recycling bin. While the outside of the tape is recyclable plastic, the film is not—you'll need to take VHS tapes to an e-waste recycling center.
Conclusion
If you need to know where to donate VHS tapes, luckily, there are still a few options. However, I imagine the demand for donations of this type will be less and less in the future. So, if you want to donate, now is a great time to do it.
If you can't find a donation center, you can list your VHS tapes on eBay or drop them off at your local e-waste recycling center.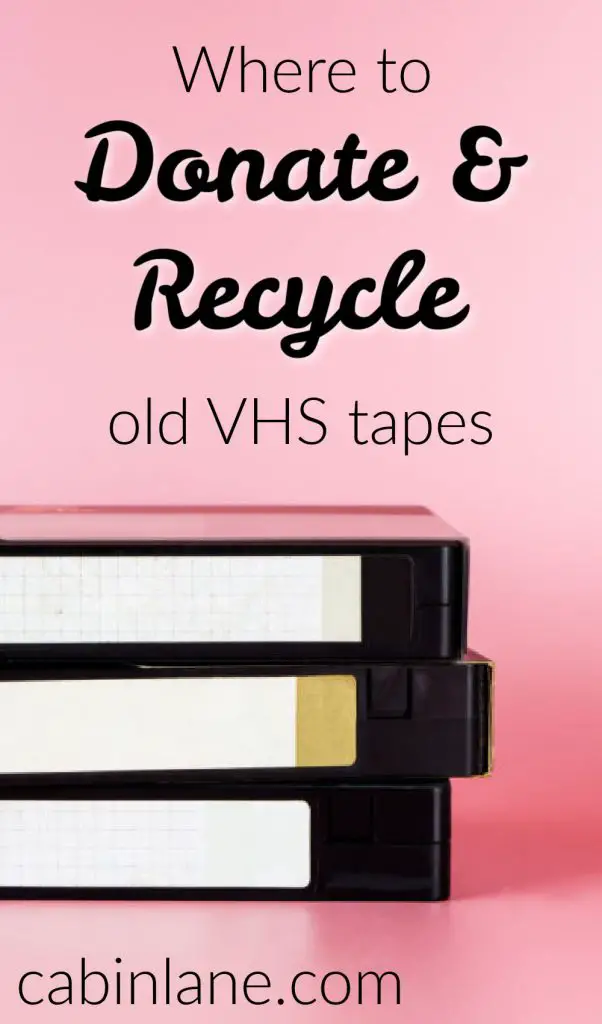 Katie Barton is the owner of Cabin Lane. She's also a home improvement writer for Bob Vila and Homedit. Her cleaning and organizing advice has been featured on Realtor.com, Yahoo News, GoBankingRates, and more. In her spare time, you can find her with a paintbrush in hand, searching for her next project.