Last Updated on February 15, 2021 by Katie Barton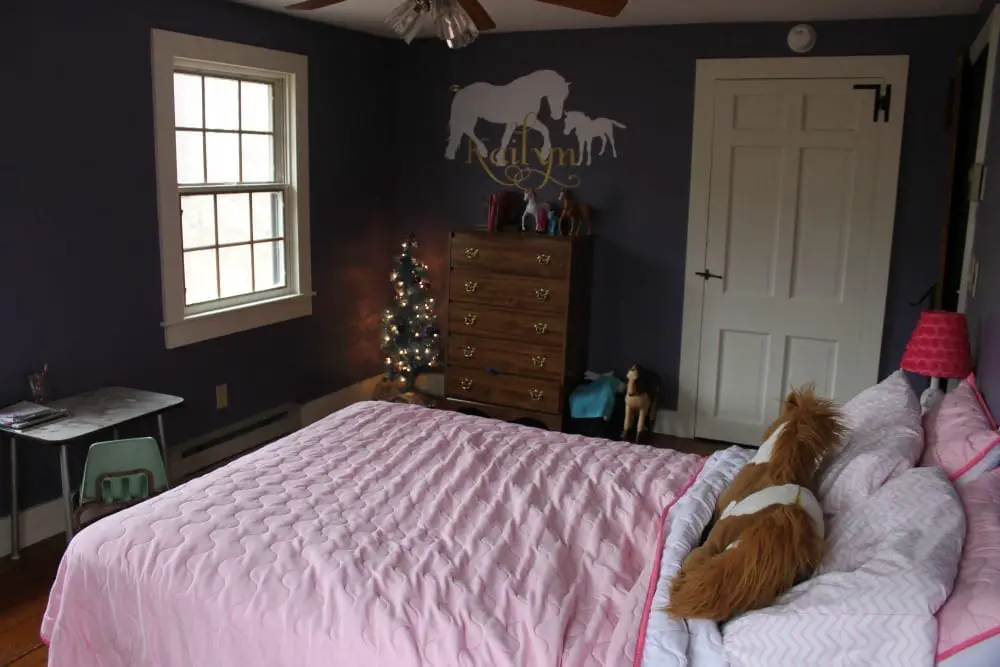 Paint is the most transformative DIY tool available. After all, you can paint walls, counters, floors, furniture and more.
And aside from being a total room game-changer, it's also relatively inexpensive.
However, there is one downside to painting: it can be time-consuming.  Or at least, that's how it used to feel to me. But with some practice and a little know-how, you can speed up your paint jobs.
Here are five pro tips for painting faster.
Don't Skip the Prep Work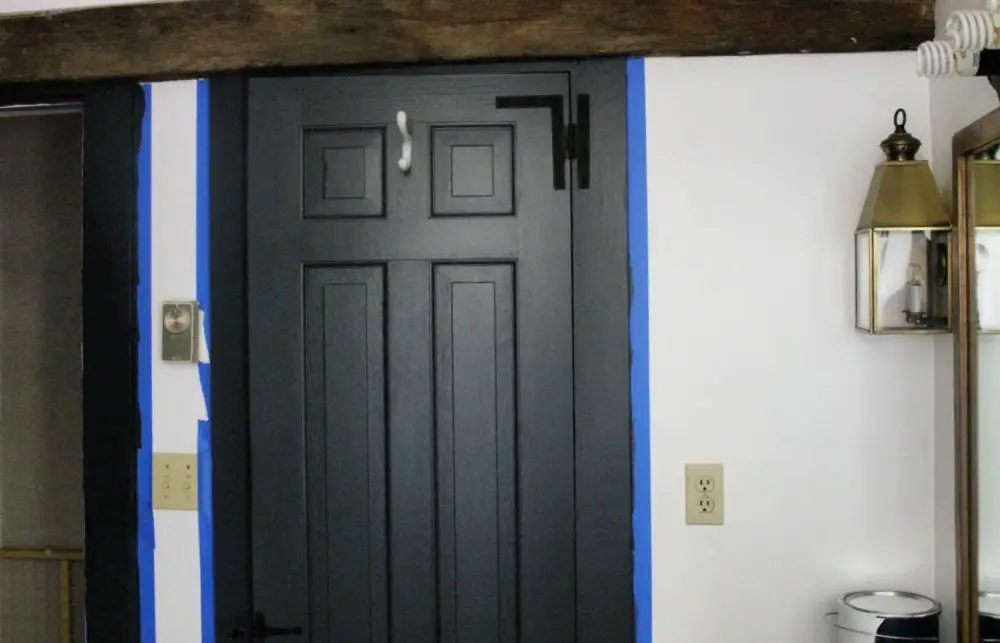 I think everyone agrees – prepping is a paint in the butt.
But what happens when paint splatters on your floor, gets all over your trim work or your roller bumps your ceiling? You instantly stop everything you're doing and clean up, which takes time, especially if you're not a neat painter and have constant hiccups.
This is why prepping is so important!
I'm no stranger to painting and have gotten fairly good at cutting around the trim and ceiling. Yet, I still ALWAYS tape off the trim at the bottom of the floor and any tight spaces around the trim.
If you don't have a steady hand, I recommend taping off everything you don't want to paint on, covering furniture, and covering your floors.
Your prep job will save you time in the long run and ensure that your paint job looks good.
Use a Paint + Primer Combo
Want to use fewer coats of paint? Opt for a paint that has a built-in primer. I personally use and love the Valspar brand of paint, but any brand with a built-in primer will do.
This is especially helpful when trying to cover bright or dark colors.
Use a Short, Angled Brush
If you have a hard time cutting in on trim and ceilings, it may be your brush's fault. Spend a few extra dollars to get a short, angled brush. Even better if it has a rubber handle.
My favorite is the ones by Valspar or Wooster. They'll run you $5-$8 per brush but are a MUST-HAVE if you paint often.
This is one pro tip for painting faster that you don't want to skimp on.
Paint One Wall at a Time
If you're painting by yourself, doing all the edge work and then going back in with the roller can feel so long and tedious?. (Or is that just me?)
To break up the monotony and make your paint job feel like it's going faster, do all your edging with your brush on one wall and then roll. After you're done, move to the next wall.
Use a Paint Cup
If you'll use your brush for a lot of edge or trim work, buy yourself a Handy Paint Pail. Using a paint pail will allow you to bring your paint with you while instead of running back and forth to the paint can every five seconds.
These pails have a magnet in them so you can easily rest your paintbrush and disposable liners are available for easy cleanup. Every time I don't use a Handy Paint Pail, I regret it.
The More You Paint, The Better You'll Get
If you're feeling a little frustrated by your current painting skills or lack thereof, take it from me, the more practice you get, the more comfortable and more enjoyable painting becomes. After a few rooms, you'll be painting like a pro.
What are your pro tips for painting faster?
Katie Barton is the owner of Cabin Lane. She's also a home improvement writer for Bob Vila and Homedit. Her cleaning and organizing advice has been featured on Realtor.com, Yahoo News, GoBankingRates, and more. In her spare time, you can find her with a paintbrush in hand, searching for her next project.