Last Updated on November 2, 2022 by Katie Barton
If you love the smell of candy canes, you'll like this product. Learn how it ranks in our Mrs. Meyer's Peppermint cleaner review.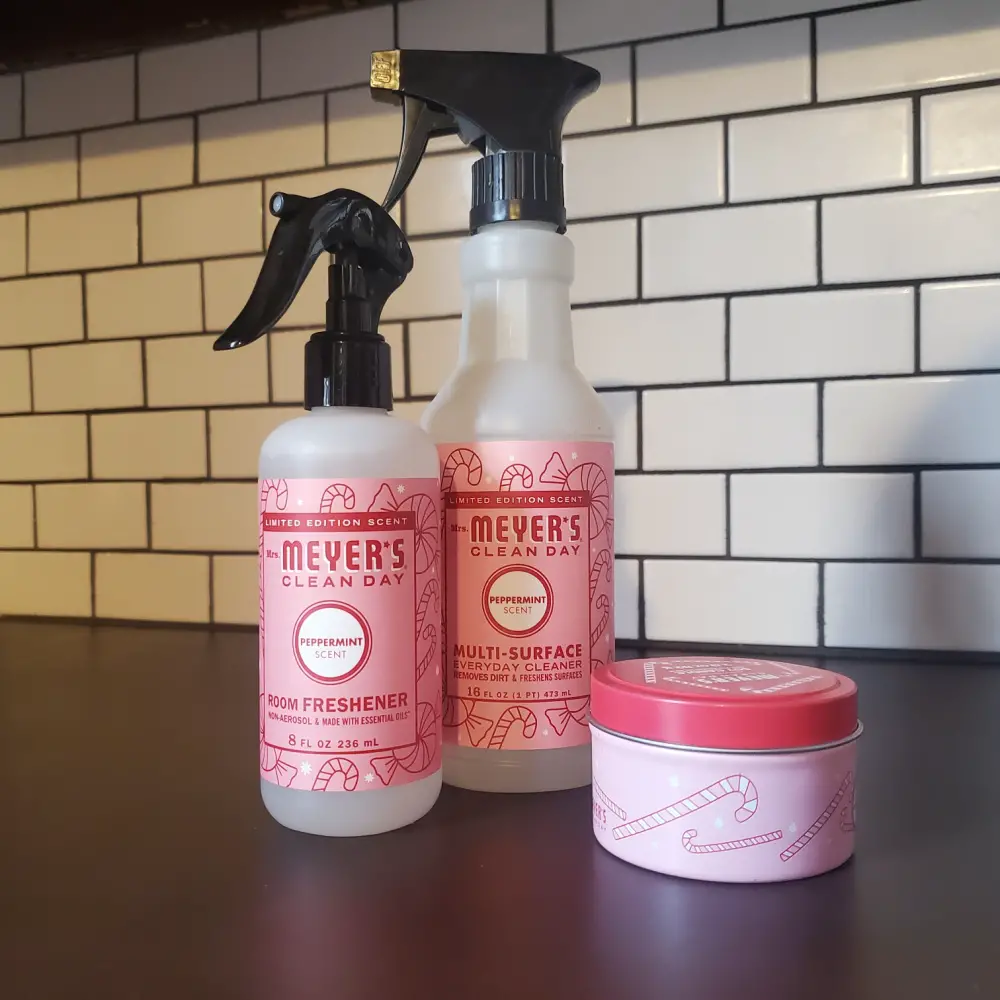 It's no secret – Mrs. Meyer's multi-surface cleaners are my favorite for everyday household chores. 
As a freelance writer specializing in home improvement, I've had the opportunity to test dozens and dozens of cleaners. And still, I keep coming back to this one.
I look forward to the seasonal releases every year, and the winter scents are my favorite, especially peppermint. Here's an honest review of its smell and cleaning power.
Mrs. Meyer's Peppermint Cleaner Review: How it Smells
The holiday Mrs. Meyer's Peppermint cleaner smells like candy canes. It has a light peppermint scent that's slightly sweet. There's no chemical odor to it.
Since this is my favorite seasonal scent, I purchased the multi-surface cleaner, room spray, and a small soy candle. Out of the three products, the room spray is the least scented. You have to spray a lot to get the smell.
You'll like this cleaner if you like peppermint candles or essential oils. But be warned, it's light and may not be as fragrant as you'd like.
How it Cleans
Mrs. Meyer's Peppermint all-purpose cleaning spray works well. I use it on every hard surface in my house, including countertops, stainless steel appliances,  wood tables, bookshelves, ceramic and more. It doesn't get soapy like many other plant-derived products.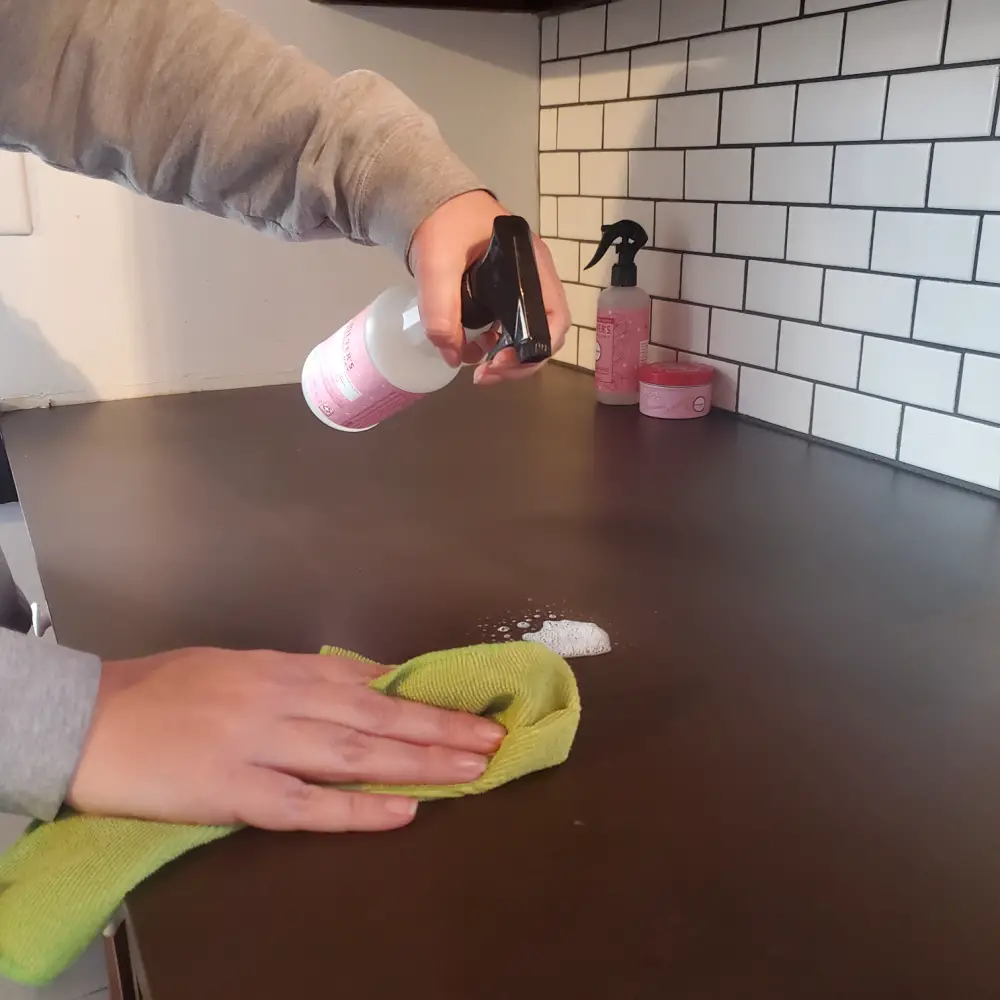 This cleaner is also safe to use as a mopping solution. But you can only purchase it premixed in a spray bottle.
Where Can You Buy Mrs. Meyer's Peppermint Multi-Surface Cleaner?
The peppermint cleaner from Mrs. Meyer's is a part of the seasonal winter scents line released in the fall. You can purchase them from Mrs. Meyers, Amazon, and Walmart.
Final Thoughts
I'd recommend this cleaner to any peppermint lover. The smell is light and fresh. I reviewed several of Mrs. Meyer's Christmas cleaning products, and this is the best one.
Katie Barton is the owner of Cabin Lane. She's also a home improvement writer for Bob Vila and Homedit. Her cleaning and organizing advice has been featured on Realtor.com, Yahoo News, GoBankingRates, and more. In her spare time, you can find her with a paintbrush in hand, searching for her next project.