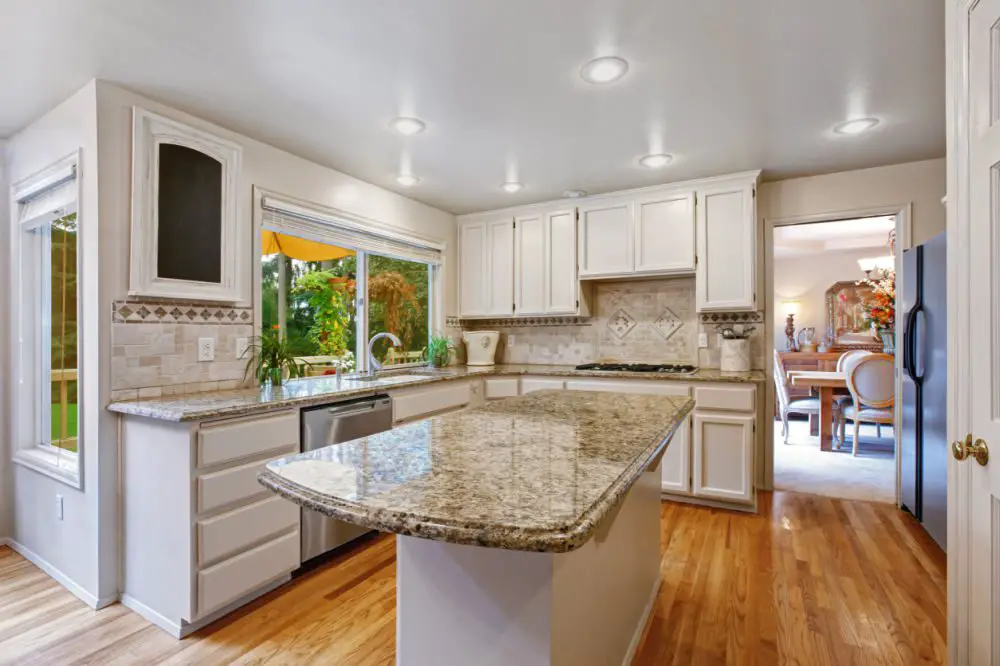 If you're replacing your old granite counters, think twice before taking them to the dump. While you may no longer like the way they look, plenty of homeowners will be happy to have them.
Here's where to donate granite countertops and what to do if your counters are too small to give away.
Top 3 Places to Donate Granite Countertops
Habitat for Humanity Restore
The Habitat Restore takes all kinds of in-good-condition building materials, including countertops. The Restore will sell your counters and use the money to benefit your community – they even offer pickups for large items.
If you're looking for a charity to donate to that will give you a tax write-off slip, this is your best bet.
Salvage or ReUse Centers
Salvage shops and reuse centers both sell used but high-quality building materials. Many salvage shops get their product by dismantling buildings and selling salvageable material. However, many also accept donations.
If you need to unload your granite counters fast, call your local reuse center to see if they're interested.
Donate Directly to Someone Who Needs Them
Instead of taking your counters to the ReStore or a Salvage shop, you always have the option of donating directly to a community member. The best way to do this is to post pics of the counters on Facebook, Craigslist, and FreeCycle.
It won't take long before you have someone on their way to claim your old counters.
Can I Sell my Old Granite Countertops?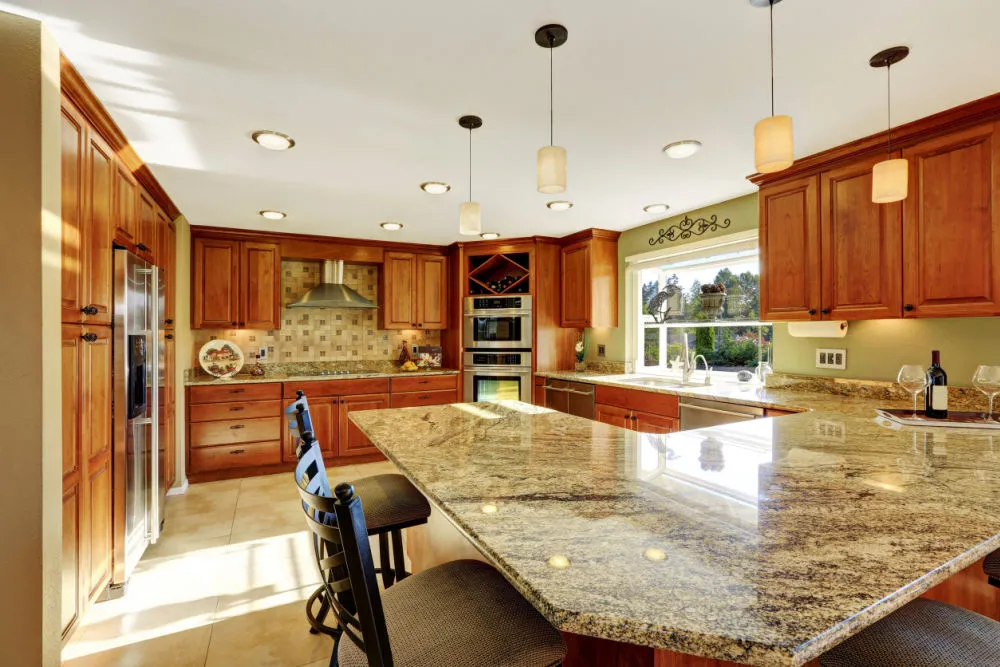 It's tough to sell old granite countertops for a lot of money. This is mainly because nobody else has the same kitchen layout as you. That means your granite will only be useful to someone with a smaller setup that can have the stone refabricated to fit their counters.
If you want to sell your granite, I look on Facebook Marketplace and Craigslist to see the going price in your area. While it's possible to sell, you shouldn't expect anywhere close to the amount of money you paid.
Can You Recycle Granite Countertops?
Yes, if you don't want to donate your counters or they're too small to donate, you can have them recycled.
Recycled Granite is one company that specializes in the recycling of granite remnants. They have eleven offices nationwide in the following states: Montana, Colorado, Illinois, Michigan, Arizona, Texas, Tennessee, Florida, North Carolina, and Massachusetts.
If you don't have a Recycled Granite location near you, get recommendations from the company you bought the granite from.
What Charities Take Kitchen Sets?
If you have kitchen building materials you need to get rid of, you can donate them to Habitat Restores, The Furniture Bank (sometimes), and ReUSe Centers. In addition, kitchen accessories and small appliances can be donated to Goodwill, Vietnam Veterans of America, and the Salvation Army.
Here's a look at more in-depth resources:
Final Thoughts
If you're wondering where to donate granite counters, you have options. Your best bet is Habitat for Humanity, salvage shops, or local community members. If your granite is too small to donate or not in excellent condition, recycle it if possible.
In certain circumstances, recycling and donating won't be options, and you'll need to upcycle or take the granite to the dump.
Katie Barton is the owner of Cabin Lane. She's also a home improvement writer for Bob Vila and Homedit. Her cleaning and organizing advice has been featured on Realtor.com, Yahoo News, GoBankingRates, and more. In her spare time, you can find her with a paintbrush in hand, searching for her next project.